Best Apps to Help You with Your Move in 2022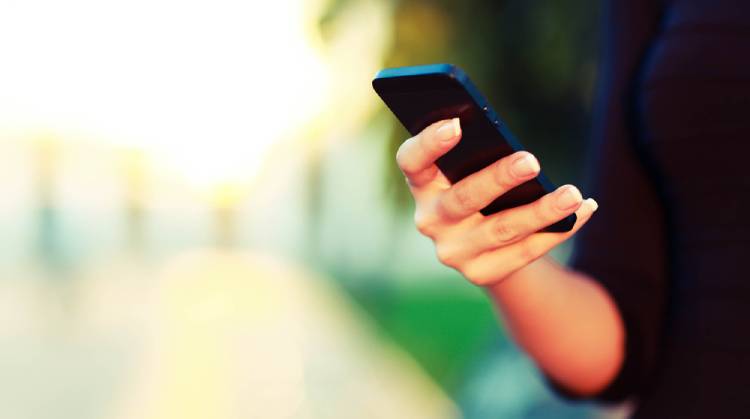 Moving a home back in the day was tough, you must remember your mom maintaining moving checklists in her little diary. Or your dad calling up his friends and asking for reliable movers. Mobile phones and the Internet are some of the best inventions man ever made, better put them to the right use! You spend hours scrolling through social media, blind to the uses of the handset at your fingertips.
There are dozens of apps that will help you with moving. Neither do you end up making a hundred calls nor do you litter the refrigerator door with sticky notes. Because when you download those moving apps, everything is contained in your mobile screen. So here are some apps to help you with your move in 2022.
1. MoveAdvisor
Available For: iOS and Android users
App Store Rating: 3.3
Play Store Rating: 3
If there is one app you should have installed on your mobile while planning a move, it is this. The MoveAdvisor app is designed specifically keeping a move in mind. The features, options, and navigation of the app are developed such that you feel the app developers were moving experts themselves. On MoveAdvisor, you can save your checklists, inventory, timeline, reminders, and more. The app acts as a problem solver because it shows you truck rentals, moving companies, and professional move services around you. All you have to do is give it location access. The rest follows.
How To Use MoveAdvisor?
Once you open the installed app, you will be greeted with four options on your screen:
Home Inventory: When you enter this option, the app lets you visualize a room, after which you can add the inventory icons the app suggests. You can add furniture, appliances, etc. easily by dragging and dropping the icon. The app then studies your inventory and gives you an accurate weight of the shipment, how many boxes and moving pads you'll need.
Movers Around You: After entering this option, the app brings up the names of movers around you. The contact information, reviews, and ratings are presented in front of you. You can click on one company and directly ask for a moving quote.
Move Timeline: Once you're in this menu option, you'll be asked for a ZIP code, your destination, and the moving date. The app gets to work after this and automatically suggests tasks you must do. You can maintain to-do lists, set reminders, and view everything on calendars.
Get A Moving Quote: This is the homepage option that lets you land on direct moving quotes. It's obligation-free, so you can look for as many quotes as you like and then compare the quotes to find the mover that fits your needs and budget.
Why Do We Recommend MoveAdvisor?
You don't need a checklist, inventory, or reminders app once you have MoveAdvisor on your phone. Researching moving companies is important before you settle for one, but it is time-consuming. MoveAdvisor shows you all company options with reviews in one place. This makes choosing the perfect moving company a piece of cake!
2. TaskRabbit
Available For: iOS and Android users
App Store Rating: 4.8
Play Store Rating: 4.2
Look at it as Fiverr, there are freelancers for everything! But TaskRabbit is for physical labor, you'll find the labor for everyday tasks. The only difference is that here they're called 'Taskers', not freelancers. Apart from assistance for moving, you'll find people for cleaning, delivery, and handyman services. The app runs background checks on all taskers, so it's pretty safe. TaskRabbit charges you on a per hour basis or per job basis. You won't end up spending a lot since there's no middle man, just you and the tasker.
How To Use TaskRabbit?
Once you open the app, there will be task options in front of you. Like cleaning, delivery and shopping, handyman, moving, and lifting. Amongst them, enter the 'Moving And Lifting' option. Assuming you have already entered your address, the app will show you taskers near you. Every tasker has a short bio, ratings, and fees. You can see top taskers for the job you enter. You can choose a same-day appointment or schedule a future time.
Soon, the TaskRabbit app matches you with the right tasker. After this, you can even start chatting with the tasker or call them regarding the moving task. Utilize this app feature, ask your tasker if they will be bringing moving blankets, shoulder dollies, or other moving equipment along.
Why Do We Recommend TaskRabbit?
Unlike moving companies, you don't have to book taskers in advance. You'll find local taskers to do your job on the same day. The app tells you which taskers come with moving vans of their own. This way you don't need to book a separate rental truck. Easy secure payments can be done through the app and the customer service is responsive. The app is awesome for single item moves!
3. Moved
Available For: iOS users
App Store Rating: 3.4
Surely a mastermind app developer was behind Moved. When you have financial advisors and career counselors for every big decision you make, why not have a personal assistant that helps you through your move? By that, we don't mean a robot named Sally, but a living breathing human. You might think that there are charges since a real human is involved, but no, you pay only for services you book. Moved has been featured on Forbes, Techcrunch, BuzzFeed, etc. Rightfully so, because your assistant covers everything from booking a mover to buying a mattress for you.
How To Use Moved?
iPhone users can directly install Moved from the App Store. For Android users, go to the Moved.com website on your browser or desktop. The app asks you where you need help, you can choose from several options like – Book Movers, Junk Removal, Update Address, Selling Items, Storage Unit, etc. Following this, you need to answer a few questions regarding your move like the location, size of the move. After this, you'll be connected with a personal assistant. You don't have to do a thing now, your assistant/concierge will get back to you with moving company quotes (depending on the information you had entered at the start). Just ask your assistant to schedule or book anything and it will be done!
Why Do We Recommend Moved?
Moved is your one point of contact with all moving services. Many reviews praise the concierge the app put them in touch with. The assistants are very punctual and keep checking on you. They do the research on your part, talk to professionals, and schedule services. Basically, it's like having a person by your side helping you throughout the move.
4. Encircle
Available For: iOS and Android users
App Store Rating: 3.6
Play Store Rating: 4.2
When you're moving an entire house, it gets tough to keep a track of all belongings. The Encircle app is designed to have all your household inventory in one place. Trust us, pen and paper are not sufficient for maintaining an inventory. You need to keep track and tally your moving boxes once they reach your new home. Encircle will help you with that.
Apart from just the names of your items, you can upload photos of your belongings. A feature in the app allows you to upload a picture of the whole room to keep track of individual items. This saves you time spent on clicking individual pictures of your tons of belongings. If you go deeper into the app, you can even use it as an insurance productivity tool.
How To Use Encircle?
You just need to sign in with your email address. After which, you'll see three options, Encircle Inventory, Encircle Claims and Encircle Inspection. Choose the Encircle Inventory option from them and go ahead to choose your property type. Now start adding rooms to your main page. In every room, upload pictures of their items. The best part is that you can add the value of each item manually or through a 'pricing tool'. In the end, you have the entire list of your household items along with their total value under the 'contents value' head. Awesome, right?
Why Do We Recommend Encircle?
Since Encircle can be opened on the desktop as well, you can enter values and item names on the computer, keeping your mobile phone free only to click pictures. You can directly download the PDF of your inventory and share it with your movers. This gives them a better idea of the size of your move.
5. Mercari
Available For: iOS and Android users
App Store Rating: 4.8
Play Store Rating: 4.6
You obviously won't be shipping everything to your new home. All the junk you have accumulated over the years needs to go. But not everything is meant for a garage sale. You can fetch better prices for your belongings if you list them on Mercari. Install this app when you're downsizing before the move. You can sell anything from that old surfboard to the film camera you no longer use. You'll be amazed how much shipping money you save by eliminating some items and even end up earning some good bucks! You don't need to go a long way to sell your stuff. There are no meetups because you ship the items, it's that smooth.
How To Use Mercari?
Set up your account, the good old first step. Then, upload pictures of the things you want to sell and update their pricing. This in the formal language can be called as listing your item. To list, you just have to click on the orange button that says 'Sell'. Once you find the buyer, you just have to choose a shipping option. In some US cities, the app provides home pickup of the item you just sold. So if you sold your old Christmas tree in the morning, expect someone at the door in the evening to collect it. Otherwise, once you sell something, you'll receive a printable shipping label. Paste that on your item and drop it off like a pro. You'll be paid with Instant Pay, now count that cash and have a lighter move.
Why Do We Recommend Mercari?
Mercari doesn't charge you for listing items, but only charges you fees once you sell something. You won't believe that Mercari takes only 2.9% of your sale. The fast service once you make a sale is a benefit. This means that you can be at peace when your moving date comes closer.
6. MagicPlan
Available For: iOS and Android users
App Store Rating: 4.7
Play Store Rating: 4.4
With this app by your side, you won't be like Phoebe from Friends who doesn't even have a 'Pla'. MagicPlan lets you be in full control of your move. You don't need to chew the brains of that interior designer friend now. With MagicPlan, you can visualize your new home as clear as a sunny day.
The app lets you scan and measure a room, then compile all rooms to have a whole floor plan. You can envision where your belongings will go and how they fit in your home. MagicPlan has more than 1,000 items you can add to your floor plan and move them around like a puzzle. Now, now, this isn't a game, though it will seem as fun as one. You can check for items from your inventory and add the exact same items here. Convenient!
How To Use MagicPlan?
Once inside the app, go to 'Add New Plan'. In the capture tool, start capturing photos and scanning the corners of the room. The app is super user-friendly, it identifies the doors, windows, and measurements with ease. At every step, you'll be guided by the app. Explore other tools and try your hand at creating sketches. MagicPlan comes up with cost estimates if you want to remodel any part of the house. Extract PDFs of the floor plan and save them on your devices. To your floor plan, you can add items and move them around. You can even see everything in 3D! Imagine having your entire house virtually ready in front of you.
Why Do We Recommend MagicPlan?
The clarity provided by MagicPlan helps you with setting up the house. You'll save a lot of hard work involved in moving heavy things around the house. Why? Because you won't be doing permutations and combinations. You know exactly where a particular item is supposed to go, so you unpack it right there.
7. Nextdoor
Available For: iOS and Android users
App Store Rating: 4.7
Play Store Rating: 4.1
So you have moved, the furniture is set, the house looks ravishing, now what? Will you even feel at home without knowing a soul in your neighborhood? By that, we don't mean your work buddies. There is no difference between the first day at school and the first week at your new home. But it can be less intimidating and more fun with the Nextdoor app. The app lets you connect with your neighbors, much before you move into your new home. You can share local news or something as simple as a recommendation for a dog sitter. Within no time, you'll be planning events with your neighbors.
How To Use Nextdoor?
You really don't need a walkthrough of this app. It's that simple. See it as a social media app where all the people on your block are present. Go ahead and explore all the options the app provides. You can view the neighborhood map and ask for local recommendations. Post something, ask questions through polls, or check out events updated by others. Navigation is super simple, you can even operate Nextdoor on your computer. The 'Real Estate' and 'Lost and Found' menu items can be very helpful, among other useful features of the Nextdoor app.
Why Do We Recommend Nextdoor?
Settling in a new home will be easier with this app. As you settle in, a hundred things demand your attention. There may be a leaking ceiling you didn't know about or you have zero knowledge of laundry services in your neighborhood. Rather than getting lost in the hundreds of ads Google throws at you when you ask for recommendations in your area, just shoot your queries on the Nextdoor app!
---
FAQs
Can I Use Apps To Calculate The Cost Of My Move?
Moving cost depends primarily on the distance of move and weight of the shipment. You can use apps like MoveAdvisor and Encircle for this purpose. They give you a thorough idea of your inventory. Once you know the size of your move, you can convey this to the movers. This helps you to land an accurate move estimate. MoveAdvisor helps you compare multiple quotes, based on this, you can calculate the approximate cost of your move.
Should I Print The Moving Plans I Create On The Apps?
Yes. Whatever moving plan you make on the apps, get them printed before the move. Moves are long, they last an entire day or more. You might not find the time to charge your device in the middle of your move. Conserving your mobile battery is important in such scenarios since all contacts are in your cell phone. So it's better to have physical copies of your moving checklist, tasks, floor plans, etc. This way you won't use your mobile to refer to their soft copies.