Moving to St. George, UT | 2022 Cost of Living & Relocation Guide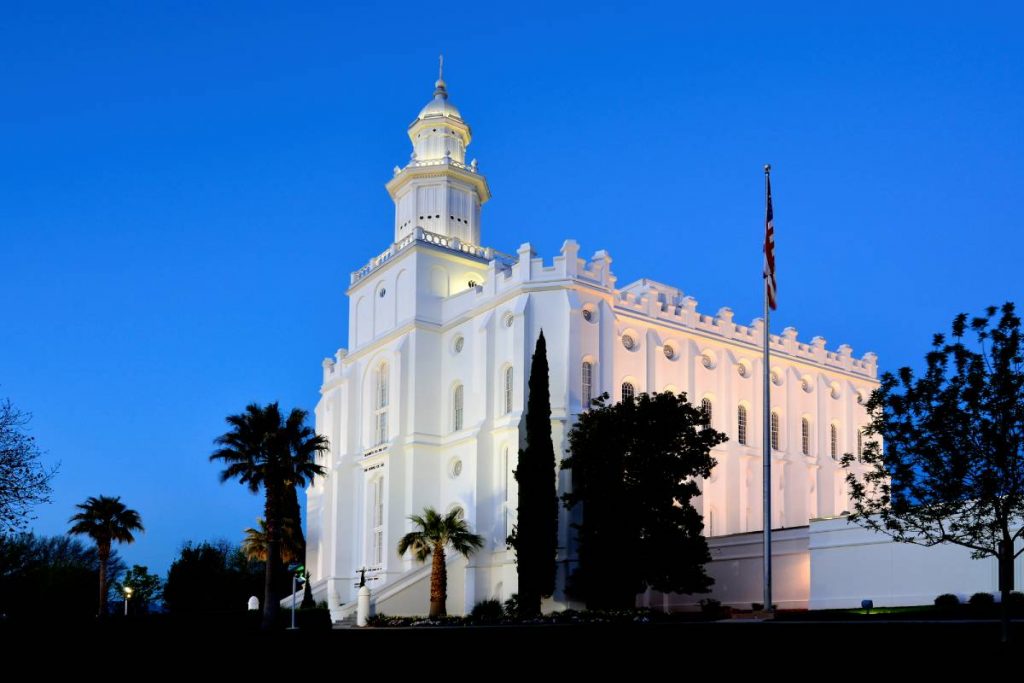 St. George has been nicknamed "Dixie" ever since a missionary of Christian settlers decided to grow cotton in the region. This was way back in the 19th century. Although the crop wasn't a massive success, this then agricultural town still saw a massive influx of settlers, and it still continues to grow to this day. Currently, St. George is home to thousands of residents, making it the 6th largest city in Utah as per reports by World Population Review.
Its peacefulness and favorable year-round climate make St. George one of Utah's favorite cities, and it is for this reason many retirees have been moving to this Dixie land. For all those who are adventurous, many have found solace in this city's numerous biking and hiking trails. Those are just some of the reasons why many people are choosing to call St. George their home. If you're planning to move to St. George too, here's everything you need to know.
Weather In St. George, UT
Before checking out new places to move to, the weather is one thing that you need to consider. Plus, how the other members of your family will react to the new weather is also important, keeping their well-being in mind. But here comes the good news: St. George is one of Utah's best cities having a favorable climate. On average, this city has 255 sunny days, which is 24% more than the average number than what other cities in America get. Also, you won't have to worry about your car drowning in a pool of snow since the snowing rate is less than the national average.
You could classify St. George's climate as semi-arid because it does see some amount of precipitation during the summer months. But after that, the colors of fall are something to look forward to.
Winters
We are not bluffing when we say that St. George has a great all-year climate. Even during winters, St. George is explorable as the temperatures are lenient. Average daytime temperatures reach up to 60°F, whereas nighttime temperatures fall between 35°F – 40°F.
During this time, you'll get to see a hint of rain and snow coming in from the Pacific storms, but that's nothing to be worried about. Lower regions receive very little snowfall, but higher elevations like Pine Valley mountain, receive substantial amounts of snowfall. If you're a snowboarder of some sort, you'll enjoy doing a couple of board tricks from Pines Valley's range.
Summers
Hot, dry, and humid is what many locals describe their summer experience as in St. George. Early June sees the onset of the summer season with daytime temperatures hitting 100°F and night times lowering to 70°F. You might have to invest in an air conditioner if you plan on settling in for a long time. However, mornings are the best time to hike or trek. Temperatures fall between the comfortable range of 66°F to 80°F, thus making outdoor activities enjoyable. July and August see the onset of frequent showers, so make sure you carry a light raincoat or keep an extra umbrella in the trunk of your car.
Spring
Once you notice dry patches in St. George springing forth with green pastures, you know that spring is near. It begins in the middle of February, with temperatures lying between 60°F and 70°F, and this lush surrounding is all credited to the winter rain. By mid-April, you'll see St. George in all its green glory.
Autumn
The autumn colors that decorate the overwhelming landscapes of St. George are something to be noticed. You'll enjoy the view from standing on any of its mountain peaks while breathing in the massiveness of God's creation. Daytime temperatures fall in the comfortable 60°F range in November, so go ahead and enjoy the outdoors.
Just a side note: Nights are longer and days are shorter during this season. Therefore, ensure you get enough of the sun before the darkness sets in.
Transportation In St. George UT
Roadways
In this city, around 80% of people commute by car because it's convenient to reach places quickly. And also, like many cities in Utah, St. George follows a grid system that allows drivers to find their destination quickly and hence, reach faster.
Las Vegas, Southern California, and Salt Lake City (capital of Utah) are all connected by Interstate 15 with St. George. Other major state highways that connect St. George are SR-7 (Southern Parkway), SR-8 (Sunset Boulevard), SR-34 (St. George Boulevard), and SR-18 (Bluff Street). So make note of these important routes while driving around.
If you're planning to use St. George's public transit system, then Suntran is going to be your only viable option. This bus transit system takes 3 scheduled routes that cover all the major landmarks of St. George, so in that regard, you can entirely depend on this service to get you from place to place.
Also Read: Utah DMV Change of Address
Airways
The St. George Municipal Airport is your best bet at flying regionally, which is located about 7 miles from downtown St. George. United Airlines, American Airlines, Delta Air Lines, and Alaska Airlines are some of the many flights that fly from and to this airport.
Railways
Unfortunately, there are no specific train routes in St. George. There's Amtrak service in Salt Lake City, but it wouldn't make sense to drop over there by train and then travel to St. George. You might as well catch a direct flight to St. George from where you are. It saves money and time as well.
Job Market In St. George UT
The job market in this city is robust and is one of the other reasons why people have been moving to this city. With its tentacles in the manufacturing, tourism, education, and distribution sectors, its economy has given rise to a variety of job opportunities. In the year 2021, this city has seen a 3.5% increase in job growth, with the unemployment rate dipping to 2.9% as well (the US average is 6%). With so much to offer, it is certainly possible to not just survive but also thrive by living in St. George.
This city is home to many employers that contribute vastly to the overall GDP of the nation:
SkyWest Airlines
Ken Garff St. George Ford Lincoln
Reid-Ashman Manufacturing
Dixie State University
Real Estate In St. George UT
Buying A House
You will have to start making changes to your budget if you plan on buying a house in this city. The median home value is approximately $528,549 and is predicted to rise up due to inflation. The only positive side is that property taxes are lower than the national average. That means you'll be paying $1,553 per annum on property taxes, which is 37% lower than the US average.
Renting A House
If buying a house is not in your plan, then you can choose the next viable option, which is renting. A one-bedroom apartment will cost you $870, whereas a two-bedroom apartment will be around $1,500 per month.
The median rent of an apartment in St. George stands at around $1,500, which is 20% lower than the US average of $1,877 per month.
Crime Rate
Crimes in St. George are much lesser than the national median. Compared to the crime rates of other major US cities, St. George is 45% safer. According to NeighborhoodScout, per 1000 residents on the violent crime index, this city has a median of 1.56, whereas the national median is 4.
Similarly, on the property crime index, St. George has a figure of 11.03, whereas the national median is 19. This takes the total crime rate to 12.59 per 1,000 residents. Therefore, it is safe to say that in whichever part of St. George you choose to live in, the chances of something bad happening to you are slim.
Cost Of Living In St. George UT
Apart from real estate, the overall cost of living in St. George is quite affordable. According to PayScale, this city's cost of living is 5% lower than the national average. The major contributors to this are healthcare costs (7% lower) and grocery costs (2% lower).
See also: 15 Cheap Cities to Move to – The Lowest Cost of Living Cities in the U.S.
However, transportation costs are high in this city and are considered among the highest in the country. Gas per gallon costs about $3 in St. George as compared to the US average of $2.88. On the brighter side, the sales tax rate (6.4%) and income tax rate (5%) are both lower than the US average.
If you were to work in St. George, you would make around $22,230 per annum, which is 22% lower than the national average of $28,555. But since the cost of living is low, you won't mind making that amount, and still, you'll be able to live a comfortable life.
Education In St. George UT
Top-Rated St. George Schools
Snow Canyon High School
Desert Hills High School
Pine View High School
Tonaquint Intermediate
Top-Rated St. George Colleges
Stevens-Henager College.
Rocky Vista University College of Osteopathic Medicine
Dixie State University
Dixie Technical College
See also: 12 Best Places to Raise a Family in the U.S.
Top Neighborhoods To Move To In St. George UT
Entrada
If you want a taste of luxury, then you need to move into Entrada. You will also get a taste of St. George's beauty when you wake up since it's closely located near Dixie Downs and Snow Canyon. Being one of the richer neighborhoods, you can expect to see a lot of Pueblo-style homes. Where the environment is concerned, you'll be surrounded by huge red rocks shadowing this little neighborhood. Also, few country clubs deck Entrada's borders, thus making this part of Utah even more opulent and prosperous.
Median Home Value: $504,000
Monthly Median Rent: $1,703
Snow Canyon
Named after the Snow Canyon State Park, many high-end homes dot the perimeters of Snow Canyon. The state park is one of Utah's most famous attractions that is home to many trails and red rock formations. So, adventure is just a distance away! If you ever want to head over to Ivins, Snow Canyon is just near that small town. Snow Canyon is a bit quieter than most neighborhoods, therefore you can call this place home if peace is what you desire.
Median Home Value: $840,000
Monthly Median Rent: $1,800
Desert Hills
Desert Hills has numerous hiking and trekking trails. If you're looking for a sense of somewhere close to your home, then move into Desert Hills. The schools around the areas are some of the highest-rated too. So, if you want to start a family in a place surrounded by various physical activities, along with good schools, then you should give Desert Hills a thought. Also, there is a strong sense of community in this place, thus securing the point that this neighborhood is family-friendly.
Median Home Value: $847,270
Monthly Median Rent: $1,907
Red Cliffs
Red Cliffs is known to spark the adventurous spirit within you because of its immense hiking and trekking trails. There is so much to be explored in its surroundings, especially around the Red Cliffs reserve, that it becomes the perfect destination for your children to spend their summer break in. On the brighter side, the real estate is not that expensive and that's why families have been moving to this part of St. George, Utah. If this is what you want, then consider buying a home in Red Cliffs.
Median Home Value: $250,000
Monthly Median Rent: $1,300
Bloomington
If you're looking for a nice peaceful neighborhood to retire in, then you should consider Bloomington. Here megastores such as Walmart and local businesses are just a stone's throw away from your apartment. Therefore, there's no need to drive around the block to buy a crate of beer. Plus, many families have been settling here in Bloomington because of its proximity to Desert Hills Middle School. You're surely going to hear the bustle of children running home from school after they are done for the day. This neighborhood is lively and won't make you feel lonely.
Median Home Value: $549,000
Monthly Median Rent: $2,000
FAQs About Moving To St. George UT
Is It Expensive To Live In St. George Utah?
Real estate is expensive in St. George, but other than that, living in St. George is pretty affordable. The overall cost of living is around 5% lower than the national average, where things like groceries and healthcare are much cheaper.
What Is St. George Utah Known For?
St. George has one of the country's best year-round climatic conditions. This is the very reason why many people have moved to this city. Apart from that, many recreational activities surround the area and the city is home to some famous parks too such as the Snow Canyon State Park.
How Hot Does St. George Get?
Summers do see temperatures rising above 100°F, especially during peak season. The temperatures are a bit lenient in the morning as they range between 65°F to 70°F. If you want to trek or have some outdoor fun during summers, preferably go in the mornings.