How to Find a Doctor When You Move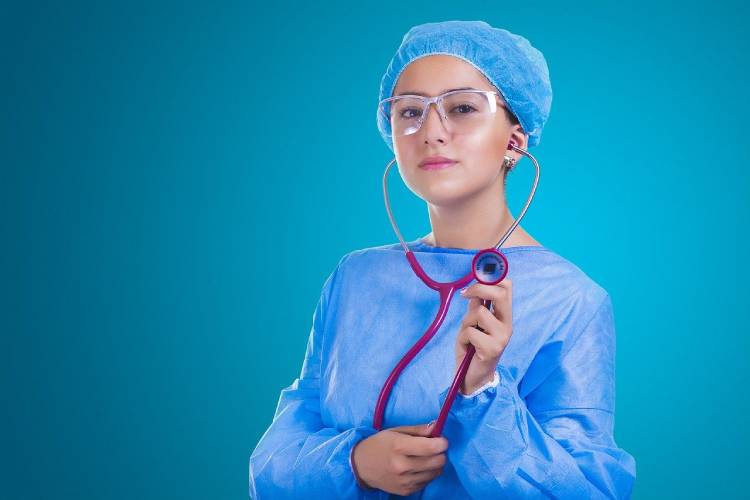 Ever since the world is hit by the coronavirus pandemic, people have realized how important it is to have a family doctor always by their side. Many people have already succumbed to this deadly virus, mostly those who have moved to a different state.
It takes an hour to choose a good doctor to call whenever the need arises. So, suppose you plan to move internationally or even to a nearby state. In that case, we urge you to find a good primary care doctor in your new area immediately after the move, even if you don't expect the need of a doctor anytime soon! You will never know which health issue can occur.
Also, moving really can take a huge toll on you mentally and physically. The stress of relocation can make you weak and disease-prone easily. Also, it will take time to adapt to new surroundings. So, it's better you take care of your well-being after this big adventure and don't forget to find a reliable doctor nearby your new apartment.
So, your next question would be, how can I find one? Choosing the right doctor would not be an easy job for you; we already know that! That's why we created a complete guide that will help you find an experienced and trustworthy health care professional that will understand your unique health needs and help improve the quality of your life.
Check for Doctors Near Your New Apartment
Okay, so you have selected your favorite apartment to move to. Now you want to check whether there are any doctors nearby. What will you do? Start with a google search and find a doctor.
Yes, it's challenging to find a good or bad doctor that way, but at least you will know there are doctors nearby this place or not. Maybe for that, you have to go to their lobby and see it personally.
You can also ask your current family doctor if they contact the doctor near your new area. Once you've narrowed it down to a few names, you can start by looking up patient satisfaction scores on Healthgrades.com to see if the doctor close to your new house is good or not.
If you are not their known patient, you might also take a week or two for the first-time appointment. So, you should make a list of doctors initially and plan your appointments with them accordingly. Still, if you are puzzled about finding an ideal doctor that suits your needs, we will help you with that too!
How to Find an Ideal Doctor?
To find an ideal doctor, you should consider a few things first.
The type of doctor you need
Before making an appointment with a specialist, you have to figure out what kind of doctor you actually need. For the most part, everyone requires the services of a primary care physician. This doctor will be your primary point of contact for all healthcare needs, and they should be able to refer you to specialists you need. If you need a specialist, it is suggested contacting your primary care physician for suggestions, or you can use the tips below to find the right doctor.
Location nearby you
Do you want to have a doctor nearby your office? Or do you want to have a doctor near your house? Or do you want the best doctor regardless of the location? Decide. Location matters the most as you cannot travel the extra mile when you are not feeling well.
Also See: How does Location affect Real Estate
Hospital or Dispensaries?
In this scenario, you need to understand what your priority is. The need for the hospital will always be there when you are in critical condition, as dispensaries do not have every facility. But it is recommended you stay close to small private practices as they are the ones whom you will be consulting. People having chronic illnesses would always prefer hospitals. But it is better to have someone you can call and ask about your simple health problems and difficulties.
Personal Preference
Would you rather have a male or female doctor? Does the age of the doctor matter to you? Do you want an experienced doctor? Or do you need someone who is up to date on the most recent and cutting-edge experimental studies? Go for the type of doctor who will make you feel the most at ease and seek them out.
Look for Nearby Hospital too
As discussed earlier, you will have to check out for a good hospital nearby your new apartment. You may be young and healthy, but a bad time arises without a prior notice, especially in this pandemic situation. There should be a hospital near your place that can treat you immediately in case of critical illness.
Another good way to find a perfect hospital is by asking your friends and family if they know anything about it. That's because word-of-mouth suggestion is an excellent way to the hospital when you move. Regardless of how highly recommended a doctor is, make sure to investigate their education and depth of knowledge to determine whether or not the doctors in the hospital are suited to your needs.
Experience, Certification, and Insurance
The sheet of paper cannot define knowledge; knowledge comes after experience and training in a specific field. So even if the doctor's cabin is overloaded with the sheet of degrees and certificates, don't trust them easily.
It is important to know what doctors' patients say about their treatments. Yes, consulting a certified doctor could be a better way, but it is not certain that certified doctors have enough knowledge that you need. So, in such a case, you can always get a suggestion from past patients.
Furthermore, suppose you are already undergoing a specific procedure with a doctor. In that case, studies show that you are more likely to have a better result if you see a doctor who undertakes that procedure more frequently than other doctors.
Don't forget to get health insurance! Before making any appointment with the health care provider, you must make sure that the doctor's treatment is covered with your health insurance.
A doctor in-network with your existing health insurance policy is referred to as an in-network provider. A specialist who is not covered by your medical insurance is considered an out-of-network provider. As a result, contacting your insurance provider will be a decent way to continue your hunt for a new family doctor.
Get to know the Doctor Personally.
Once you've narrowed your search to two or three primary care doctors and hospitals who appear to meet your needs and preferences, it is advised that you investigate them by visiting them personally like 3-4 times. Visiting once will be not enough to understand a person in depth. Nothing builds trust than knowing someone personally.
Once you visit them a few times, you will get to know about their personality, their knowledge, professionalism, and even give you a feel of how they approach, care, and interact with patients. Also, make sure you ask them sufficient questions to acknowledge their expertise. Below are a few questions you can ask while booking an appointment with a doctor.
What types of patients does this doctor usually see?
What is a suitable time to meet the doctor? Or till when the doctor is available?
Does the hospital provide an online database to access my records and test results?
How long is the waiting time to meet the doctor?
Can the doctor meet me after-hours at home?
Should paperwork be done after the consultation or before?
What happens if the doctor's schedule is fully booked?
People moving to the US can use the American Medical Association's DoctorFinder app to find licensed doctors in their area. This is the US's largest association of medical doctors and medical students. The DoctorFinder application provided by the association contains information on nearly every qualified doctor in the country.
After using the application, you can also discover office hours, approved insurance providers, education background, and other useful information about all AMA doctors. You only need to enter your zip code and the area of expertise you're looking for. The application will then direct you to a list of physicians in your location. You can also sort out and filter doctors according to your individual opinions.
Also See: Best National Moving Companies in the US | Questions To Ask Senior Living Apartments | Tips for Moving while Pregnant
Conclusion
There are many important factors to consider after relocating to a new city or country, but finding a new doctor should be top of them. Choose a good specialist who is a perfect fit for your specific health needs and guarantees your future well-being. So, this was our guide about finding a doctor when you move. Hope this blog has cleared your queries and may your new life bring your health and happiness!
FAQs
Do you have to change doctors if you move?
If you are planning to move to another city, or even just across town, moving can mean a change in insurance companies, too, so you will likely have to switch doctors. But don't worry – it doesn't have to be a burden. Certain plans allow you to keep seeing your doctors for a short time, but other plans don't. Moving to a new area doesn't mean it's compulsory changing doctors, you can always call your old family doctor whenever you want.
What is the best way to find a new doctor?
Finding a new doctor may seem like an intimidating task. Browsing about doctors could be the best way to find them. Also, there are options such as; asking friends, family, and local pharmacists for referrals is effective and efficient. Other resources may include choosing a doctor affiliated with a health system you trust or your health insurance provider.
How do you tell your doctor you are switching?
You can't help but talk to your doctor about your choices; he deserves to be involved. But how do you tell him you are switching? You can explain to your present doctor you want to consider the treatments that are right for you and learn more about choosing your medication. Be sure to discuss all of the benefits, risks, and alternatives with your doctor so you can weigh the advantages together before making a decision.
How do I find an experienced doctor?
To find an experienced doctor, you will need to check a hospital's website nearby. You can also download the DoctorFinder app, where you can search for doctors by name or browse the list of doctors on our hospital's website. Also, you can usually find an experienced doctor's office easily using your yellow pages or online using Google Maps.
Can the hospital force you to stay?
It's a tricky question. But if they keep you against your will and no one has a court order, it's not legal for them to force you. If you are voluntarily admitted to a hospital, you can leave any time. Of course, if you want to make that happen, you need to be medically stable, and the doctors need to agree with it. Once the doctor signs a discharge order, you are free to go.
Can a doctor refuse to refer you?
Actually, yes. It is a bit harsh, but it is well within their legal rights to refuse to refer you to a specialist or other doctors. They do not have to give you a referral just because you ask for one.