Why Is Location So Important in Real Estate?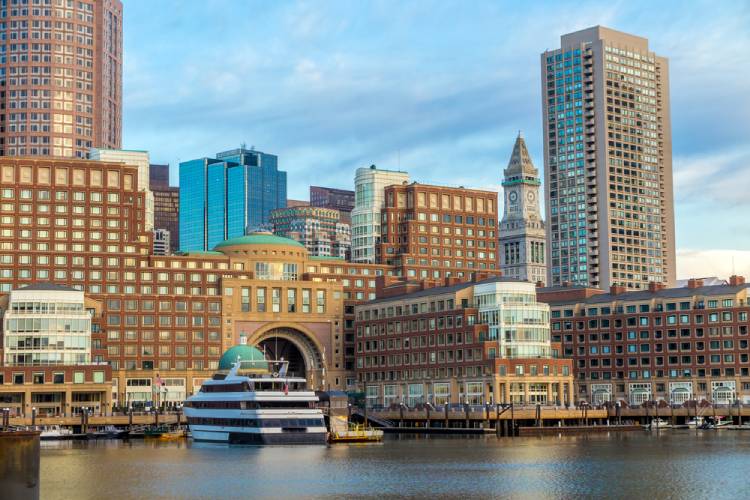 One of the most critical parameters defining an excellent real estate project is its location. A house's location happens to determine various factors which can impact a family's happiness, comfort, safety, and finances. Investment at the wrong location can be a very costly mistake.
Which elements define a good location?
Here is a list of certain features that one should keep in mind while purchasing any property to ensure that your investment is in a perfect location.
1. A safe neighborhood: With the rapid increase in crime rates in the urban metropolitan cities, safety is the most important criterion which can contribute towards a desirable location. A safe locality means that people would feel free to roam around, take strolls outside, have late-night brisk walks, and interact freely with the locals or the neighbors.
Experts suggest that living in a township area generally offers complete security to its residents.
2. Access to quality social infrastructure: Apartment complexes or houses having easy access to reputed schools, hospitals, colleges, malls, post offices, and banks is another criterion for identifying an excellent residential area\locality.
For most families, houses having closer access to schools, colleges, or hospitals is very important while selecting a home.
3. Superior connectivity: According to various property dealing agents, if the distance between your house and bus stops, subway, or any other kind of mass transit is much more, then the value of such properties would subsequently fall.
In such areas, commuting by personal car is a necessity, as no other modes of travel are readily available.
4. Proximity to business areas: In today's generation, most of us look to avoid long distances for going to work. A good real estate location is where the property is in close proximity to any business district, which offers plenty of employment opportunities and saves one on the time of commute.
See Also: Best and Worst Cities for Job Seekers | Moving for a Shorter work Commute
5. Upcoming infrastructure development: For a project to have the ability to attract and increase in value, it is very much required to be near to the various upcoming infrastructure projects. Development or building of various infrastructure development projects will positively impact the valuation of a particular apartment.
Too often, it is noticed that people make various property-related decisions based on the home itself instead of location as a whole, which could turn out to be a blunder.
What are the crucial factors regarding a location that is important for a real estate investment?
The price and condition of any house can change. One can even change the size of the home. The one thing which one cannot change in a home is its location. A good location can change an entire area and make it get developed at a faster pace.
Demand and supply are the major factors that always play a major role in the price appreciation of real estate projects. Housing complexes in good locations are much more expensive due to the facilities available at that place.
Demand and desirability
It's a chain process that starts from a good location, and it goes like this- Good location -> Desirability → Demand -> The Real Estate Price.
Things to consider before buying
Here are the various things one must consider while looking for a great location to buy real estate.
How to know if a place would be a good or a bad neighborhood?
Buyers should not decide on a property simply based on a good or bad neighborhood, but do the research and see its future. Since the best neighborhoods are highly-priced, anyone who is tight on a budget can opt for the next best neighborhood, as these neighborhoods are subject to constant change and might prosper in the near future.
People need to stop looking for the current state of the neighborhoods and start paying more attention to the future of the neighborhoods. Many real estate dealers ask their clients to buy houses in a safe neighborhood. But they can't ensure if it will remain secure in the next five years. Alternatively, just because a locality seems unsafe right now does not mean it would not be safe in the next five years.
Safer neighborhoods are quite good to be considered, but one should ask if they would remain this safe in the next five years.
Also See: How to Find Good Neighborhood?
Hygiene and Cleanliness (especially since the Covid 19 outbreak)
Another aspect of buying a property is the cleanliness of the locality. Since in today's time of Covid 19, hygiene and cleanliness are among the topmost requirements.
Proper hygiene, garbage disposal systems are maintained well inside a promising locality. So in this age of pandemic, if anyone is looking to buy a suitable property at a great location, then one should keep in mind the hygiene and cleanliness parameters.
Another important aspect which one should consider before buying a property is the availability of good health diagnostic centers, hospitals, and covid specific units in the vicinity. If these things are available, that area is a good place.
Availability of proper telecommunication network and internet connection
Proper telecommunication networks and internet access at a particular place are necessary for this digital era. With the increase in work-from-home culture and the rise in online modes of study at all the schools, colleges, and universities, proper internet connectivity is required.
So one should do thorough research before buying an apartment or a house in any particular area about the availability of an internet connection.
Presence of hospitals
Multi-specialty hospitals at a locality, grocery markets, etc., also make a place ideal. Nearby accessibility of shops, markets, etc., gives us a chance of going to the market whenever we require to.
If any housing complex is placed quite far from the market area, then a person would take much time and energy to go to that market. This thing should be kept in mind before buying any house.
Access to Schools, Colleges, and Universities
Access to several schools, colleges, and universities nearby can make a place very ideal. If not, then there is quick availability of buses, metro, cars, and taxis, making commuters reach that place on time. We should also consider this factor before buying a particular apartment.
Read Also: Tips to Find Schools for your Child when you Move
For non-residential people
People who are non-residential but are willing to buy a property outside their hometowns should research well before purchasing a property. In various cases, property dealers tend to scam the buyers into buying a less valuable property at a much higher rate.
Before making such deals, one should investigate well since knowing the pros and cons before buying them.
One should have in-depth knowledge regarding the weather, pollution level of that city in which he\she is willing to buy a property. People should be well aware of these things before sealing a deal to make such deals.
See Also: House Hunting Mistake to Avoid
Buy according to your requirements
The first and foremost important thing while buying any property is to follow your needs. One should follow the conditions which are very much essential for him\her. Don't settle for something if anything good has not come up.
Take your time, and don't care about money, if that's what's stopping you from buying an apartment which you like very much. Money will come and go, but buying a house you don't like would be a bad decision if you invest in buying a house.
The money factor can not be ignored as it is critical. You can always take house-building loans, opt for EMIs, and take loans from friends and family to make this investment.
So for all these reasons and various factors mentioned in this article, one should consider these factors before buying an apartment or property.
Factors like the availability of a nearby hospital, a doctor's clinic, market and shopping malls, departmental stores are the decisive aspects in choosing a desirable and valuable location for buying any property.
Good locality doesn't always circle around the greatness of a locality only, but it also counts the presence of good neighbors who can be counted on in times of need.
Suppose your kid has returned from school and has forgotten to take the keys, then in the presence of good neighbors, you can be relieved as they would surely take care of your child and would not let your child be under any kind of stress.
These things are the most vital things one should consider before taking a huge step, i. e. purchasing a property.
FAQ's
What is more critical – Location Vs. the House?
It is unarguably true that the house is an important factor before purchasing. But the location is another aspect that cannot be left behind while buying a real estate property. This is because the location can impact and influence your home's value in the future in many ways. In other words, some societies or locations gain much more value and appreciation than others.
How to determine if the location you have chosen is a good investment?
Sometimes it becomes hard to determine if the location you have chosen is a good investment or not. However, you can find that out easily only if you look into the signs from a closer view. These signs include low crime rate, improved transit, availability of jobs nearby, opening unique businesses, and rebuilding neighborhoods.
How does location affect the value of a house?
One of the greatest effects that have on the value of a house is the location. It is because the location of a home offers various types of convenience.
This starts from being located close to airports, shopping centers, hospitals, schools, and more. If the house is closely situated to such convenience, then the chances of appreciating the house in the future become higher.
What does a certificate of location in real estate mean?
The certificate of location in real estate can be defined as a report offered by the land surveyor. This certificate consists of all the valuable details about the property, including its dimension, general plan, and more. Therefore, in many countries and states, this certificate of location is required when selling a property.
Does location matter when buying a house?
It does not matter if you buy a house or sell one; the location is the key to valuable real estate.
This is because the location directly impacts the house's value besides its market price in the future. For instance, homes located in the cities tend to have more demand than those located in the suburbs.
Also See: Top Professional Movers in the USA | Location or Size What is more Important