Best Home Security Systems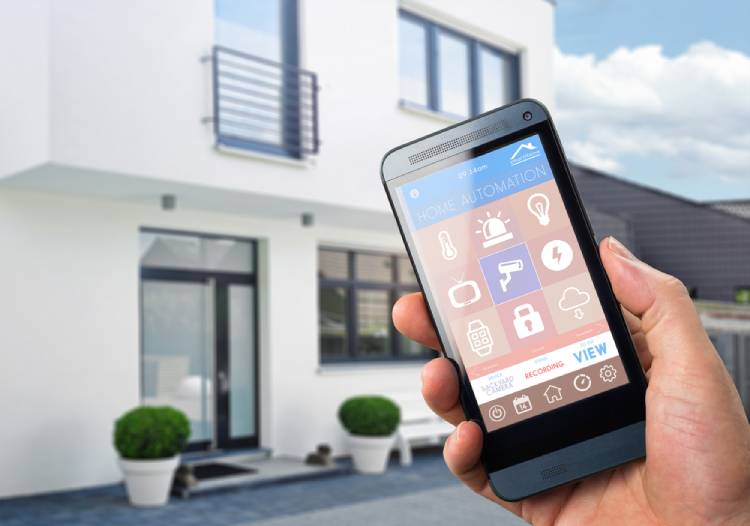 You may live in a town or city that boasts a low crime rate with excellent safety standards. But, you can never rule out the possibility of a break-in or a carbon monoxide leak. Moreover, if you have a child at home, you need to keep an eye on it every minute of every day. All of this becomes a piece of cake with a home security system, and the market contains a plethora of companies providing such systems. Thankfully, our list of the best home security systems will help filter through the crowd.
What To Look For In A Security System?
In the last few decades, the world has witnessed a surge in technological advancement. While the existing aspects of technology are growing and evolving, we are also witnessing the creation of new ones. One such upcoming realm is a home security system. In simple terms, a home security system is a set of integrated devices that work together to enhance your home's security. However, you don't need a random security system; pick one which fits your purpose.
Any basic and well-built home security system will comprise a list of typical components. These components act as prerequisites without which a security system is not worth the money. Anything more than this list is an added bonus that essentially becomes the deciding factor while choosing a security system. These typical components include –
Three types of sensors (door, window, and motion)
Security cameras (may either be wired or wireless)
Emergency button
Sirens and alarms
Control panel (forming the body of the security system)
What Kind Of Home Security System Do I Need?
Apart from searching for the list of typical components, you need to ask yourself one question – why do you need a home security system? Your purpose will help you search for a more specific security system. Otherwise, you might end up going on a wild goose chase. Of course, several companies offer professional assistance and advice to get you the best deal possible. However, it is always better to approach a company with some information about a security system rather than going in blind.
For example, if you have a child at home, an indoor security system will come in handy. It will help you know exactly what your child is up to without constantly being in the same room. This type of monitoring is especially useful if you have a few errands to run and cannot leave your child alone unsupervised.
On the flip side, if you are worried about a burglary or fishy trespassers, you might prefer an outdoor home security system. This system can come with dome-shaped cameras so that the onlookers can never know where the camera lens is facing. They can also be placed at a strategic location where they are concealed and neatly hidden. So, in simple terms, you need to decide the exact purpose before going on the lookout for the best home security systems.
5 Top-Rated Security Systems
1. Vivint
"Smarter Security, professionally installed" is how Vivint describes its home security systems. The company specializes in systems to give that extra bit of security to your home. So, apart from home security systems, you can also get security sensors, 24/7 monitoring and support, security cameras, smoke, and carbon monoxide detectors – all professionally installed. That's right, if you want to avoid installing the system yourself, Vivint offers professional installation free of charge! You can sit back, relax and let the experts do their job to secure your home.
Vivint's home security system is unique due to its ability to protect the environment while protecting you. Being energy-saving, you wouldn't have to bear a hefty electricity bill just to protect your home from intruders and burglars. Moreover, it is simple and easy to operate. You can also connect your favorite Google Nest, Google Home, Echo and Alexa devices and control them from the Vivint mobile application.
Vivint believes in the idea of 'one connected system' in which different components work together to make your home a secured unit. This customizable security system helps you protect every corner and crevice of your home, including doors, porches, windows, and the entire perimeter of your home. In fact, it is one of the best alternatives to DIY security systems present in the market. This is enough reassurance to get you on board with Vivint's home security solutions.
Key Features Of Vivint Home Security Systems
Customizable based on requirements
Enables 24/7 monitoring
No contract needed
Free professional installation
No activation charges required
Vivint Contact Details
Email Address: support@vivint.com
Contact Number: 844-268-8163
Address: 4931 North 300 West, Provo, UT 84604
Operational Hours: Monday – Friday 6 am to 11 pm, Saturday 6 am to 9 pm, Sunday 7 am to 9 pm
Vivint Reviews
Google – 3.7/5
Consumer Affairs – 4.7/5
2. SimpliSafe
As the name suggests, Simplisafe makes it a piece of cake to install a home security system. You just need to follow 3 simple steps –
Step 1: Customize your system (remember the talk about 'purpose' above?)
Step 2: Set up the system by simply plugging in
Step 3: Give your home the protection that it deserves!
This security system does not require any professional assistance or installation. Moreover, while customizing a suitable home security system, SimpliSafe offers the help of experts to guide you through different security sensors and cameras. This way, you are in full control of the sort of security system that your home needs, changing your role from a 'passive' to an 'active' customer. Plus, if you are a DIY junkie just entering the realm of home security systems, SimpliSafe is the way to go.
Talking about the SimpliSafe home security system, you only need to invest around 30 minutes to get it installed and good to function. The system also enjoys dual security with the integration of a built-in cellular connection and Wi-Fi. Of course, since the system is built-in, naturally you may be wondering about one thing – do you need to change the batteries frequently? The answer is 'no'. The system sensors have a long life which conserves power and they rarely ever need a battery change. SimpliSafe has a long-lasting ability by updating itself automatically so that you can get the latest technology to feel secure.
Key Features Of Simplisafe Security System
Monitored and managed by experts
No unnecessary drilling or landline needed
Easy-to-use and setup
Inexpensive and cost-effective
No contracts
SimpliSafe Contact Details
Contact Number: 1-888-910-1215
Address: 294 Washington Street, Ninth Floor, Boston, MA 02108, USA
Operational Hours: 8 am – Midnight, ET
Simplisafe Reviews
Google – 4.1/5
3. Cove Home Security Systems
Cove Home Security System works on the premise of 'cheap but effective'. Its cost-effective security solutions make it an attractive option in the market, and one of the best home security systems for people on a tight budget. The flip side is that they may not be as intricate and integrated as professionally-installed alternatives. However, if you are looking for a simple security system to protect your home, Cove is the move you need to make.
The security system comprises multiple important components like a touch screen panel, burglary and intrusion sensors, cameras, environmental sensors, remote as well as medical alerts, etc. All these components work in tandem with just a few minutes of setup time. This system is also customizable with a range of options to choose from. Moreover, if your aim is to monitor your home no matter where you are, Cove lets you have full control. So, build yourself a secure home using the DIY route!
Key Features Of Cove Home Security Systems
Easy to set-up
Professional installation option available
Faster emergency dispatch along with fewer false alarms
24/7 customer support
Affordable and cost-effective
Cove Home Security Systems Contact Details
Contact Number: 855-268-3669
Address: 14015 Minuteman Drive, Draper, UT 84020
Operational Hours: Open 24/7
Cove Home Security Systems Reviews
Google – 4/5
4. Frontpoint
If you have an inclination towards easy-to-use advanced technology, Frontpoint is an option that you need to explore. This home security solution offers state-of-the-art technology, helping you protect your home against any kind of emergency like rough weather conditions, burglars, suspicious trespassers hovering around, and much more.
Frontpoint also offers a unique feature to differentiate between false alarms and actual threats. So, instead of staying in constant alert mode, you can simply set up your automation preferences with a facility for one-touch control. Moreover, by simply using your voice, you can lock doors and turn on lights. By integrating your security system with Alexa, Google Home, or Siri, you can easily protect your home without moving an inch.
These days, you may have privacy concerns, especially with your data being easily available online. So, with a home security system, anybody can hack into a camera to see what's happening inside. However, that's not the case with Frontpoint security. You don't need to worry about your camera getting hacked or data getting stolen.
Key Features Of Frontpoint Home Security Solutions
Affordable with top-class technology
30-day free trial and money-back guarantee
Three-year equipment warranty
Customizable packages available with financing
Frontpoint Contact Details
Contact Number: 1-833-606-4476
Address: 22675 Dulles Summit Ct., Sterling, VA 20166 (for returning orders)
Operational Hours: Monday to Friday – 8 am to 11 pm, Saturday & Sunday – 10 am to 7 pm, Eastern
Frontpoint Reviews
Google – 4.2/5
5. ADT Security
If you are entering the realm of home security systems for the first time, a 6-month money-back guarantee seems like the perfect deal. Usually, home security systems provide 1-3 months of guarantee. But ADT Security has taken a step further to extend the guarantee period by 3 months, giving you a total of 6 months. By giving you the option of flexibility, they show just how much they care for their customers. Plus, their high-quality and reliable home security systems are not likely to disappoint!
ADT Security covers a range of features in its home security systems such as door, window and motion sensors, mobile applications, and much more. The packages are customizable, meaning that you can choose what you need to secure your home. ADT Security also provides other services such as security cameras, home automation, emergency alarms, etc.
A typical ADT home security system includes a command panel, door and window alarms, security key fob, motion sensors, 24/7 alarm monitoring, etc. If all these components are confusing for you, you can always take the help of ADT experts to get you the best home security system. Now that definitely sounds like a deal that is hard to ignore!
Key Features Of ADT Home Security Solutions
Smoke, flood, and CO detectors
Customizable packages
Expert recommendations
Enabling 24/7 security and monitoring
Professional installation
Security monitoring equipment
ADT Contact Details
Contact Number: 855-497-8573
For 24/7 support: 800-716-3640
For New Customers: 800-246-9320
Address: 1501 Yamato Road Boca Raton, FL 33431 United States
Operational Hours: Monday to Friday – 8 am to 4 pm, Saturday & Sunday closed
ADT Reviews
Google – 4.25/5
Conclusion
Every person out there has this innate instinct to protect their home and their wealth from burglars, intruders, and uninvited guests. And this instinct becomes the driving force, encouraging you to search for the best security system out there. However, choosing the right system depends on a number of factors, 'purpose' being the most important one. You shouldn't just go on a wild goose chase but a well-informed one to get the best form of security that both you and your home deserve!
See also: Things to Prepare when Moving into a New Home
FAQs
What Are The Different Types Of Home Security Systems?
There are 4 basic types of home security systems on the basis of features and functions – 1. Monitored Security Systems, 2. Unmonitored Security Systems, 3. Wireless Security Alarm Systems and 4. Wired Home Security Systems.
Why Do You Need A Home Security System?
Some of the common reasons to install a home security system include protecting your home from intruders, fires or gas leaks, protecting family and pets, valuables, and generally, keeping a close eye on your property, be it your home or office.
Is It Better To Have Outdoor Or Indoor Home Security Cameras?
In terms of factors such as general durability and privacy, outdoor security cameras are superior. However, indoor security cameras are cost-effective because they aren't as heavy-duty as outdoor ones. However, while choosing between either option, you may want to know your purpose of surveillance.
Which Is The Commonly Used Camera For Indoor And Outdoor Surveillance And Security?
The dome camera is the most commonly used camera for both indoor and outdoor surveillance. Due to its characteristic shape, onlookers find it difficult to tell which side the camera lens is facing. This is the main reason why such cameras are integrated into high-quality home security systems.
Are Home Security Systems Worth The Money?
There is no simple 'yes' or 'no' answer to this question. However, you cannot put a price tag on security, especially when you live in an unsecured location. A secured home not only protects your wealth and family but also gives you a sense of security, relieving you from traditional and tedious monitoring methods. Moreover, with the advancement in technology, home security systems have unique features to offer such as smoke and carbon monoxide detectors, 24/7 assistance and monitoring, etc.