Top 10 Movers and Packers of 2023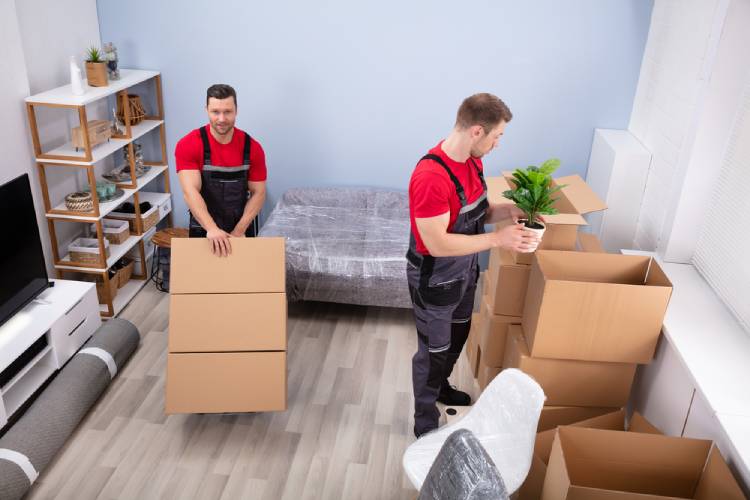 When you search for a reputable moving company, you want to work with a business that bundles services to save you money on one of the most stressful days of your life. Yes, welcoming children into this world and wringing your hands over the first day of a new job top the stress list. However, making a move to a new home ranks near the top of the most stressful events you will ever experience.
It pays to make the stress go down by saving money.
The best movers in the United States bundle services such as packing customer possessions. The two primary questions for you are what should you expect from a moving company that packs customer personal belongings and most important, which of the dozens of moving businesses out there are the top 10 packers and movers in the US.
What to Expect When a Mover Packs Your Things
If you have performed a move before, whether it was across town or cross country, you probably packed your own stuff. Although a mover that packs customer goods should understand the criteria for packing personal items efficiently, you can draw from personal experience when it comes to deciding whether to allow a moving business to handle your prized possessions
Here is the list of supplies a mover should use to pack your things:
Pads
Tape
Moving Boxes
Two wheeler dollies
Blankets
Make sure the moving company packs similar household goods together in the same box. The heavier items should always be the first to go onto a storage vessel. Anything that you need immediately upon arrival to your new home should be quickly accessible by sitting at the top of a box or plastic storage container.
You should defrost the refrigerator at least 48 hours before the day of the big move. Use newspapers to act as padding to separate plates and bowls that easily break on contact. Glassware should store individually wrapped in a separate vessel, preferably one constructed with rugged plastic. Remember to disassemble small appliances that contain sharp blades, as well as store canned foods in sturdy moving boxes.
The 10 Best Movers and Packers in the United States
By performing research online, you should be able to generate a list of candidates that bundle packing services into a moving contract. Yelp and Google represent the two most referred to business review websites. Treat customer reviews as a screening tool, which means you should read the information provided by professional organizations such as the Better Business Bureau (BBB) to confirm moving company credentials.
Above all, verify the top 10 moving and packing companies in the United States meet all of your packing and storage needs.
Best-Rated Movers and Packers for 2023
1. North American Van Lines


A large number of local moving agents make North American Van Lines a logistical gem for packing and storing your stuff on the day of the big move. Both customers and professional moving industry organizations agree that the mover ranks near the top of the list for providing outstanding customer service. Moreover, North American Van Lines operates storage facilities in major American cities to give you a one-stop full service moving company that handles all of your moving criteria.
CALCULATE MY MOVE
2. Allied Van Lines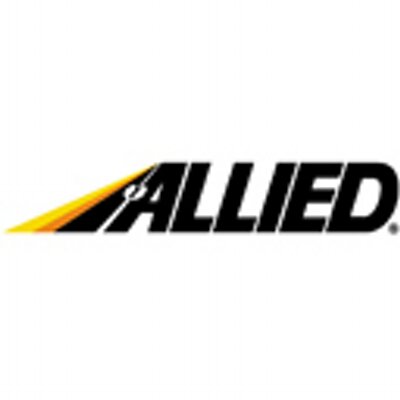 Allied targets companies that need a highly rated moving company to relocate supplies and equipment across town to a new headquarters. The versatile moving company offers to pack office furniture as an optional service that goes down in price as the number of items needing to be packed increases. An advanced reservation system confirms everything involved for a move across state lines. Families that are moving packed items can ask for a free in home moving cost estimate.
CALCULATE MY MOVE
To learn more, read our detailed Allied Van Lines Review
3. U-Pack


Sometimes, a moving company name can be a bit misleading. Take the case of U-Pack, which does all the packing for you. The highly regarded mover targets customers in search of an affordable moving company for interstate moves, without charging the same prices charged by other full service moving companies. You do not need a deposit to schedule a move and a team of U-Pack moving specialists visit your home free of charge to determine the strategy for packing your stuff.
CALCULATE MY MOVE
4. PODS


The leader in container storage services does much more than simply hauling your personal possessions in weather resistant metal containers. PODS also completes the packing process by following a time tested game plan for efficiently packing everything from a refrigerator to every vehicle accessory you own. Storage containers withstand the punishment delivered by Mother Nature, while giving you as much time as you need to relocate to your new home. PODS operates in every state to offer the ultimate in moving convenience.
CALCULATE MY MOVE
5. Bekins


Bekins does much more than pack your stuff. The full service moving company, which has been in business for nearly 100 years, also takes considerable care in ensuring your fragile items remain 100% intact. For example, Bekins moving professionals take a detailed inventory of every possible household good that requires special care to transport across town or from coast to coast in the United States. The last thing you want to see after a move is valuable porcelain dinnerware smashed into countless pieces inside a poorly closed cardboard box.
CALCULATE MY MOVE
6. Aprin Van Lines


Aprin has received one of the highest customer approval ratings from the International Mover Association (IAM). Part of the reason for the effusive praise stems from how the full service moving company handles packing valuable personal items such as artwork and jewelry. Although it does not take a rocket scientist to pack clothes, it does require plenty of professional experience to ensure your most valuable possessions arrive safely to your new home. The BBB verifies Aprin's commitment to excellence by awarding the company the organization's highest customer service rating of A+.
CALCULATE MY MOVE
7. Mayflower


Like the ship that traversed the Atlantic Ocean to find a new home, Mayflower moving company excels in transporting household goods hundreds of miles to new locations. A team of moving experts arrives several days in advance of a move to pack your possessions into damage proof containers. Storage facilities operating in many major American cities allow you to free up more room in your new home for furniture and household accessories. Mayflower offers insurance for expensive items like paintings and fine jewelry.
CALCULATE MY MOVE
8. Two Men and a Truck


It is not just one truck anymore for a moving company that has morphed into a nationally recognized full service moving company. However, Two Men and a Truck offers the same meticulous packing services the business has been known for since the first moving van arrived at someone's new home. A state-of-the-art GPS system tracks cargo across the United States to give customers the peace of mind that alleviates stress. Specially designed foam padding prevents glassware and fine china from chipping and breaking.
CALCULATE MY MOVE
9. Wheaton Worldwide Moving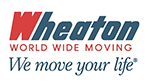 Wheaton might be small in comparison to corporate movers like Mayflower and Allied Van Lines, but small also means Wheaton can stop on a dime to change your moving plan. If you want more items packed by the mover, all Wheaton requires is a 24-hoour notice. The company does not add charges to your bill to accommodate last minute moving and packing requests.
CALCULATE MY MOVE
10. Atlas Van Lines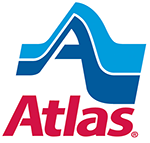 Boasting a fleet that covers the entire United States, including Alaska and Hawaii, Atlas offers an easy to use online tool that filters search criteria to help you find the best dealing for packing and moving your stuff. The long distance moving specialists have earned the reputation of packing household goods and moving the goods in one piece hundreds of miles to new homes.
CALCULATE MY MOVE
---
FAQs
How Much Do Packers And Movers Charge?
A typical local move where you don't opt for additional moving services could cost you $400 to $1400. On the other hand, a long distance move could cost anywhere from $2500 to $7500. Professional moving and packing companies charge you roughly $25 to $40 per hour for packing services if you need help with it.
Is it worth paying for a packing service when moving?
It depends on the size of your moving project. If you have to complete a fairly large move, it may be worth it to pay for the packing service. The cost for packing services will vary depending on how much you need packed and how much time is involved in the packing process. If you are planning a smaller move, you may find that it is cheaper and less time-consuming to pack your own moving boxes and items.
Do Packers And Movers Pack Clothes?
If you hire full-service packers and movers, they will most certainly pack your clothes. When you choose the packing service, local movers will pack everything that you'd like to put on the truck, including your clothes. There could be extra charges for bulkier items like a pool table, piano or hot tub. At the time of booking, it's best to clarify such doubts with the mover you pick.
What Will Movers Not Pack?
Movers won't be able to pack hazardous and flammable items that are a threat to other items packed in the truck. This could include batteries, fireworks, and oxygen or gas cylinders. It's best to not let professional movers pack your sentimental items or personal documents and keep these with you on moving day.
How Much Do Packers Cost?
Packers usually charge by the hour and you should expect to pay $25 to $40 per hour. These are typical moving costs without supplies or additional services. You could avail a discount if you purchase packing services along with additional moving services.
What Is The Going Rate For Movers?
You can expect to pay local movers anywhere from $500 to $1500 for a local move. The higher average applies to bigger homes. For a longer distance move that crosses state lines and covers more than 400 miles, the cost bumps up to the $3000 to $7000 zone.
Can we Rely on Packers and Movers?
Yes, you can rely on packers and movers. They have the experience and know-how to do an excellent job of packing your belongings. They are experts at packing fragile items such as dishes or glassware and can provide you with the peace of mind that they'll be packed properly. You don't have to worry about packing your boxes too full, because they are equipped to help you to pack according to weight limits for driving long distances.
Also Read: 10 Trusted and Professional Out of State Movers in the U.S.
Do Movers Disassemble Beds?
Movers can disassemble beds or any other challenging pieces of furniture that you need to move. But something to keep in mind is that the assembly and disassembly of furniture is an add-on service. Make note of all the items that would need to be taken apart to move out and inform the local mover in advance so that you have an accurate quote.
Do Packers and Movers Pack For You?
Professional packers and movers will pack everything in your home if you've opted for packing services. Having a professional packing service come home and pack saves you immense time but it'll cost you extra money. You can ask movers to just pack valuable and complex items like a dresser, refrigerator or TV to cut down on packing costs, and pack everything else yourself.
Do Movers Move Dressers With Clothes In Them?
You could leave a light amount of clothes and things in your dresser if the drawers can get locked, and the local movers will move them. If you personally can judge that the dresser by itself is pretty heavy, it's best not to keep it full. This makes things more difficult than it should be. Don't leave small items that move too much as these could damage the surface or break when the dresser is lifted out.
Will Movers Move Suitcases?
You can pack items in a suitcase if you like, but your mover might not be able to provide you with assurance that things inside won't be damaged. Ideally, it's best to use moving boxes and wrap your items well enough so that the potential for damage is less. Suitcases also take an awkward amount of space in the back of a rental truck. It's best to use the suitcase to pack essentials and carry it with you instead.
What Do Movers Load First?
Packers and Movers will load the heavier and bulkier items into the rental truck first. This could include items like your washing machine, refrigerator, large furniture and any other appliances that are heavy. Complex items like a pool table and piano would also go in the truck first.
How Do I Prepare My House For A Packer?
Cleaning items that have to be moved and having water or Gatorade around are great ways to prepare your house for a packer. You should also stick around on moving day as they move things out so that you can answer doubts a packer has. Make sure you've informed them about fragile boxes and complex items. Finally, keep pets and kids out of the way so that there's less chaos.
How Much Does It Cost To Move A 2000 Sq. Ft. House?
A 2000 square foot house could have 4 or even 5 bedrooms. Moving such a huge house could easily take 6-7 hours and require more manpower than normal. This is why you can expect costs to be in the range of $7,750 to $12,850 for a long distance move. If you pack your belongings independently, you could bring down the moving costs.
How Much Does It Cost To Pack A 3 Bedroom House?
The upper average to move a 3 bedroom house is $10,400 for full-service packers and movers. This applies for a long distance move. The lower average starts at $2500 and can very well go beyond this depending on the distance and amount of things being moved. Do note, it could take 4-6 hours to pack a 3 bedroom house.