How Much is a Monthly Garbage Bill?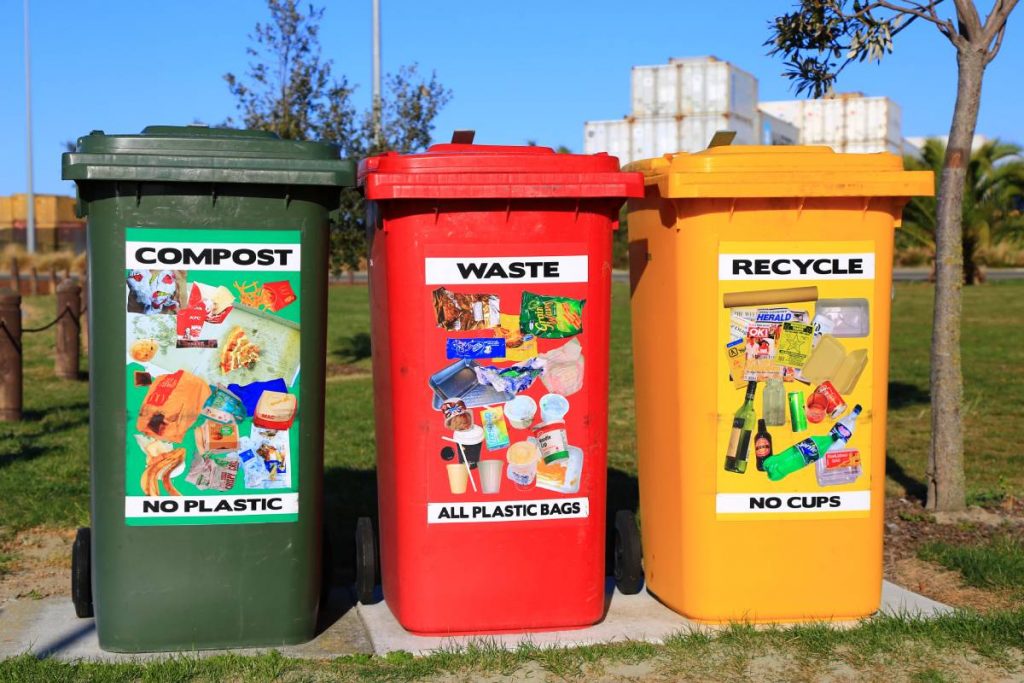 When we speak of utility costs, things like your phone, internet, water, electricity, fuel, and other grocery bills might pop up in your head. Apart from your food and house rent, these are a few of the many things that take up a certain amount of your income. But wait, aren't you forgetting another necessity? What about the pile of trash and garbage in your house? Don't you have to get rid of that as well?
Right from your kitchen waste to old mail and newspapers, there's so much trash and garbage that you have to take care of every day. Just so you know, the Environmental Protection Agency has stated that almost 4.4 pounds of garbage are produced by an average American on a daily basis. Yes, you read that right! One of the most convenient ways to get rid of the garbage in your home is to hire a waste management company. Let us take you through how much is a monthly garbage bill and how you can save yourself a few extra bucks when dealing with a waste management company.
Average Cost For Garbage Removal
If you hire a waste management company, your average monthly cost for garbage removal will be in the range of $20 to $50. There are certain companies that charge annually, wherein your garbage removal cost will fall in the range of $150 to $260 per year. Now, you have to remember that different types of waste and services demand different kinds of costs. So, if you want to dispose of your large junk items like furniture pieces or huge appliances, then you can expect to pay around $140 as your lowest price and $360 as the highest. Don't forget that the cost will also depend on the truckload, gas prices, seasonality, and demand.
Factors That Influence The Cost Of Garbage Removal
The cost of garbage removal depends on a number of factors. Here are some things that will determine the overall cost of garbage removal:
Location
The location of your place will play a very important role in determining the overall cost of your garbage removal. If you reside in a rural area, you can be charged more as the haulers will have to travel a great distance to pick up the garbage. So, be ready to pay a little extra for fuel and man-hours.
Neighborhood
The kind of neighborhood you live in also determines the cost of your garbage removal. If you live in a place that is very populated and has a lot of traffic, you will have to deal with high costs for garbage removal.
Operating Waste Management Companies In Your Locality
The number of waste management companies operating in your locality will also help determine whether your cost for garbage removal will be high or low. For example, if there are a lot of competitors in your area, you're likely to get a relatively low garbage removal bill. Mostly, people living in the metropolitan areas are at an advantage since a lot of waste management companies operate there.
What Things Can Be Considered As Garbage?
One of the golden rules of disposing or recycling garbage is first sorting it out into different categories. For example, you can't dispose of your batteries and electronic waste like you dispose of your kitchen waste. While there are certain items in your garbage that can be disposed of together, the remaining will require a little bit of effort from your end. After all, nobody wants to spend extra money on the waste management service company for sorting out just a few of the items from the garbage.
Here are the categories in which you can classify the different kinds of items in your garbage:
Liquid Waste
All the waste items like your detergents, dirty water, organic liquid, etc come under your liquid household waste category. So, when you sort out your household garbage, you can begin with sorting all your liquid wastes together and then move on to the other items.
Solid Household Waste
The general household waste can be considered as your solid household waste. Keep in mind that your solid waste can include several items which again have to be segregated from each other. Solid waste items can be segregated as follows:
Paper waste – Newspapers, packing papers, unnecessary receipts and mails, cards, etc.
Plastic waste – Bottles, jars, bags, and other items made of plastic.
Kitchen waste – All the waste from your kitchen, namely vegetable waste, food containers, etc comes under this category.
Medical Waste
Medical waste is nothing but the pharmaceutical waste in your house. Keep in mind that the medical waste in your house needs to be disposed of safely. Things like medicines, bandages, needles, gloves, masks, etc are all different types of medical waste.
Hazardous Waste
The typical items in your house which can cause a great deal of harm are considered hazardous waste items. So, if you have things like gasoline, chemicals, paints, anything that contains mercury, fuel, and other such items, you need to dispose of them carefully.
E-Waste (Electronic)
The waste from all the electronic devices in your house is termed e-waste. Again, the waste from these items can have dangerous metals like lead, mercury, cadmium, etc that can cause a great deal of harm not just to humans but also to the environment. So, see to it that you arrange for a special pick-up service to dispose of items like computer parts, telephones, wires, printers, DVDs, etc.
Large Junk
If you have any bulky items lying around your house that are either broken or not used anymore, they can be considered as the large junk that need to be moved. Since these items can't be dumped in traditional garbage containers, you can contact waste management service people to pick up these items. They might charge you a certain fee for moving these large bulky items.
How Do Waste Management Service Companies Work?
The first thing to do before choosing a waste management company is to find out about their services and see if they meet your requirements. You can check out several waste management companies in your neighborhood. Depending on the kind of services you need, you can decide upon a company that will help dispose of your waste. We suggest you compare the costs and services of a few companies before hiring one.
Now that we've taken you through the different kinds of waste, let us help you understand how waste management companies actually work. Most companies pick up solid and liquid household waste in a single day itself. However, the hazardous waste and e-waste in your house can be picked up on a designated day as it requires careful handling. You can also choose to recycle some of your waste items in a recycling facility in your locality. Otherwise, you can let the waste management company do it for you. Don't forget that disposing of hazardous and e-waste along with recycling your other items may come at an additional fee.
Here are some of the best waste management companies in the US:
Rumpke Consolidated Companies Inc.
Waste Management Inc.
Waste Connections Inc.
Clean Harbors
Republic Services Inc.
JUST JUNK
How Can You Save Money With Garbage Removal?
As mentioned before, the kind of services you ask for will also affect the cost of your garbage removal. Fortunately, there are several ways through which you can reduce your overall garbage removal costs. First of all, you need to choose the right waste management company that caters to your needs. Then, depending on the amount of garbage you have, you can choose specific services and the appropriate container for the garbage.
Here are some ways through which you can save money on your garbage bill:
Donate Items
One of the best ways to save money on your garbage bill is to donate items. There will be so many items like unused clothes and bedsheets, old appliances, etc which can be reused. You can check out any orphanages, old age homes, or women's centers in your locality and ask what items they accept in donations.
Put Up A Yard Sale
There may be so many things lying in your kitchen, storage rooms, or garage that are in a good condition but not used at all. If you need help with paying for your garbage bill, then you can sell your unused items and make money. You can arrange a yard sale and sell your items like old equipment, appliances, books, etc that you don't need anymore.
Choose Containers Based On Your Needs
If you think that you don't have too much garbage to be disposed of, you can opt for smaller containers from your waste management company. Large containers demand a couple of extra bucks, not to forget the labor charge of the haulers. So, choose a container depending on the amount of garbage that you have.
Do It The DIY Way
For people with a strict budget for garbage disposal, the best thing is doing it the DIY way. As mentioned before, you first need to segregate all the garbage in your home. You can then dispose of different kinds of waste and trash separately in a local dumpster or landfill near you. However, keep in mind that taking all the garbage to a landfill by yourself is not going to be an easy task. In case you have any hazardous waste, it's better to let the haulers do it for you.
See also: 15 Cheap Cities to Move to – The Lowest Cost of Living Cities in the U.S.
Final Thoughts
Now that we've taken you through how much a monthly garbage bill costs, you know everything about the different factors that determine your bill. Depending on whether you're seeking a monthly or yearly service from a waste management company, your average garbage bill will fall in the range of $50 to $500. Again, don't forget that the type of garbage in your home along with the container you choose can also increase or decrease the bill.
FAQs On How Much Is A Monthly Garbage Bill
How Much Is Utility Bill Per Month In The USA?
The utility bills in the US differ depending on which neighborhood and state you reside in. Speaking of utilities, energy and gas bills tend to be one of the highest among your other bills like water, phone or groceries. On average, your utility bill in the USA for basic necessities will be around $200 to $400 per month.
Keep in mind that a variety of factors will determine your overall utility cost. For example, your lifestyle and needs also affect your overall utility cost to a great extent. If you stay in an apartment in a lavish metropolitan area where fuel and transportation prices are high, your utility bill also tends to be high compared to other areas.
How Much Are Groceries Monthly?
The US Bureau of Labor Statistics has revealed that the average cost for utilities for households in the US comes up to around $4,942 per year. So, if you break this cost down on a monthly basis, you'd have to pay around $412 for your groceries.
How Much Is The Average Water Bill?
If you're a family of four people that need around 100 gallons of water per day, then your average water bill would come up to almost $72.93 in the US.