Best Full Service Movers in the US
Our Take
Price
Rating
Minimum Shipment Size
Storage
Booking Deposit
Cancellation Policy
Quoting Options
Discounts

Wheaton's quality standards


GET QUOTE

2 + bedrooms

30 days




30%




Free up to 72 hrs




On site Estimate




Military

Largest Interstate Mover


GET QUOTE

2 + bedrooms




30 days




30%

Free up to 72 hrs




On site Estimate




Military

Best for Complex Moves


GET QUOTE

3 + bedrooms

30 days




10%

Free up to 48 hrs




On site Estimate

Military

Most trusted Mover


GET QUOTE

30 days

10%

Free up to 72 hrs







Military
To use a full service moving company to perform most, if not all of the tasks required to relocate from one city to another city is not as easy of a question to answer as you might think. If you are on a tight budget and the move is just a few dozen miles across a large metropolitan area, then making the move on your own makes fiscal and strategic sense.
However, for moves that involve relocating to another state or across the United States, a full service mover can expedite the process, without forcing you to take out a second mortgage on your new home. You can expect full service moving companies handle everything from packing your stuff to making sure your new home is ready for you and your family when you arrive to start another chapter in your life.
Top 10 Full Service Movers
Let's review the list of the top 10 full service moving companies in the United States.
1. United Van Lines

United employs more than 300 local agents throughout the United States, with the exception of Hawaii. With the largest agent network of any full service moving company, you can expect to receive affordable full service in a timely manner. The company diligently performs frequent inspections of its vans and trucks to prevent break downs that set your move back a day or two. United Van Lines operates the most trucks and receives the fewest complaints of any full service mover operating in the country. You can also schedule a free in home estimate outside of normal business hours from 8:00 am to 5:00 pm.
GET A QUOTE
2. Atlas Van Lines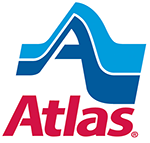 Although smaller than United, Atlas has local agents that cover the entire United States and even Hawaii. You use the convenient online search tool to filter options by state and zip code. Atlas is also vocal about promoting specials to help you save on cross country and interstate moves. From packing and unloading your possessions to using a state of the art vehicle tracking system, Atlas is a sound option for customers searching for a highly rated full service mover.
GET A QUOTE
3. Wheaton Worldwide Moving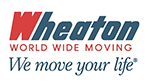 As the smallest full service mover on our list, Wheaton Worldwide Moving has earned the reputation for being flexible to accommodate last minute changes in an itinerary, as well as changes in the services request by customers for relocation. Wheaton does not operate in Maine, Nevada, and Wyoming, but the company does flourish in the other 47 states. Instead of scheduling an in home visit for an estimate, Wheaton offers a ballpark moving estimate tool on its website that is extremely accurate.
GET A QUOTE
4. Allied Van Lines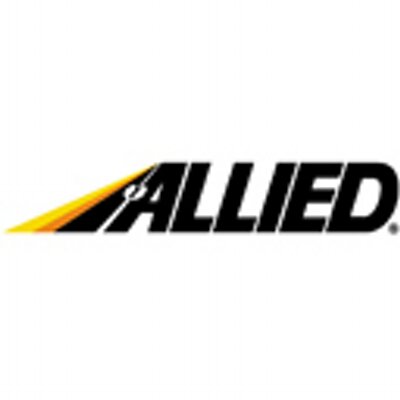 Allied's reach across the Atlantic Ocean makes the full service moving company ideal for professionals searching for a full service mover that efficiently relocates families to Europe. Allied Van Lines receives extensive praise in customer reviews for collaborating with local movers to complete full service moving packages. Friendly and knowledgeable customer service representatives go against the common image customers have of moving companies.
GET A QUOTE
5. Mayflower

With a highly recognized corporate logo, Mayflower has maintained lofty operational moving standards for more than 90 years. The company receives positive reviews for the careful handling of fragile objects, particularly valuable pieces of artwork. Mayflower constantly adjusts its operational formula, as evident by the recent addition of storage facilities in several large American cities. The full service mover has licenses to perform moves of any kind throughout the United States.
GET A QUOTE
6. Aprin Van Lines

As a full service moving company that often flies under the radar, Aprin Van Lines recently earned a 94% approval rating from the International Mover Association (IAM). The industry watchdog praises Aprin for catering to busy professionals that do not have the time and the patience to plan and conduct full service moves. The BBB awarded Aprin Van Lines with its highest customer service rating of A+.
GET A QUOTE
7. North American Van Lines

As the name implies, North American Van Lines performs moves not only in every state, but also in Canada and Mexico. For nearly 90 years, the trusted full service mover has provided superior customer service that now includes real time interactions with customers on the company website. An advanced GPS tracking systems keeps customers informed about the status of their full service moves.
GET A QUOTE
8. Bekins Van Lines

Two brothers founded Bekins more than 100 years ago, and the company continues to thrive because of its adapting to customer demands for full service moves. Bekins offers a special that runs during the off peak season for a savings of $150. The full service moving company efficiently sets up the furniture in your new home according to a detailed drawing created in collaboration with customers.
GET A QUOTE
9. Two Men and a Truck


From operating one truck to deploying nearly 3,000 trucks to destinations located in every state, Two Men and a Truck runs a comprehensive GPS system to gives customers real time updates concerning their full service moves. The full service mover is renowned for delivering personable customer service that includes adapting to rapid changes in moving plans.
GET A QUOTE
10. Best Interstate Moving and Storage

As a broker that matches customers with the best full service movers, Best Interstate Moving and Storage makes our list of the 10 Best Full Service Movers because the company finds the best deals for customers. You do not have to speak with aggressive sales representatives trying to upsell moving services you do not need, while having the option to go all in and sign up for every service offered by a full service moving company.
GET A QUOTE
How to Plan for a Full Service Move
When you plan a full service move, you need to perform considerable research to find the best company for the job. Although the moving company coordinates the schedule for moving, you must take care of a few things that you do not have to deal with when you conduct a do it yourself move.
See also: Top 10 Moving Companies in the U.S.A.
Select the Date to Move
Yes, you have to decide when you to conduct a do it yourself move as well. The difference is you pretty much have to stick with the moving date you choose for a full service moving company. Full service movers operate on tight schedule to maximize revenue. If you want to change a full service mover date, you can expect to pay a hefty financial penalty.
Research, Research, Research before Relocating
Because the moving industry is beset with companies that implement unethical, if not illegal business practices, you must perform extensive research to ensure you contract with a full service mover that has earned the trust of its customers. Online reviews posted by customers offer plenty of insight, but you should balance less objective customer reviews with feedback presented by professional organizations such as the Better Business Bureau (BBB) and the Federal Motor Carrier Safety Administration (FMCSA).
Decide How Much You Want to Do
Some movers that offer a full array of services will reduce the cost of a move, if you complete some of the packing and/or unloading of your possessions. This is especially true for full service movers that provide container storages on site. You can have one or more containers dropped off in the driveway of your new home and then unpack the containers at your convenience.
Ask for Estimates and Compare Quotes
Established and professional out of state movers such as Mayflower offer cost estimates of a move, without you having to plunk down any money. Although you can receive an estimate online, you get a much more accurate quote when a full service moving company representative visits your home. Whittle your full service mover list down to three choices and then ask for free in home estimates. Compare the quotes to determine which full service mover offers the most savings. Remember to shop around for discounts, especially outside the peak moving season that runs from Memorial Day to Labor Day.
Content Update: Here's a detailed article about the topic "How much does a moving company cost?" This will help you understand the cost of relocation for a local-move as compared to long-distance move. There's also information about where you can save and where you can't save when moving to another location. Click here to read the article!
After you diligently search for the best long distance mover, the time has come to sign a binding contract that clearly lists all the services the moving company will provide. Check for hidden fees and ambiguous language in a full service moving company contract to prevent sticker shock from coming into play at the end of your move.
What to Expect from Full Service Movers
You can expect the following services from a full service moving company:
Complete packing and unpacking of your household goods
Arranging furniture inside your new home
Handle fragile goods safely
Offer moving supplies such as tape, pads, boxes, and blankets
Provide logistical support to minimize moving time
Have short and long term storage units in the city where you relocate
If you are planning a move to a rural location, the storage units operated by the full service mover you choose can be located within the same county of your new home. Many rural towns are not large enough to support a 24-hour storage facility.
Frequently Asked Questions About Full Service Moving
How much does it cost for a full service move?
The cost of full service move is $30-$50 per hour per mover. It includes planning, packing, moving and unpacking. For a 4 bedroom house it usually takes 2 movers 10 hours to pack and another 10 hours to move, which means the minimum cost for full service movers will be $1200.
What do full service movers do?
Full service movers will do everything related with your move. Their services include: planning, supplying all packing materials, packing, storage, moving and unpacking.
How to prepare for full service movers?
Prepare a moving inventory checklist
Finalize the items that you want to pack
Downsize your belongings before packing
Disassemble
Get ready for moving day
Remove all flammable items from the house
Get insurance
Keep your kids and pets out of the way
Have food and drinks available
Keep the cash ready for tipping the movers
How much do you tip full service movers?
Here's a detailed article about how much to tip movers: https://9kilo.com/national-moving/how-much-to-tip-movers