What is Pocket Listing?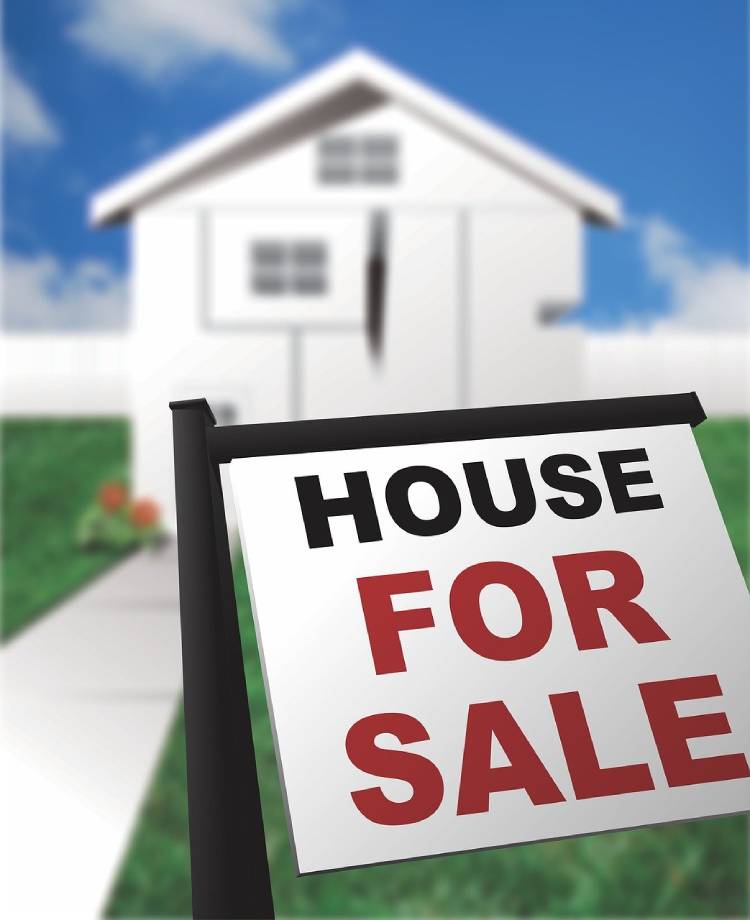 If you picture a "pocket listing" as real estate that is only for the privileged few, you're correct. A pocket listing is a type of private sale in which homeowners hide the fact that their house is on the market from everyone but a select group of people.
The pocket listing, on the other hand, has several limitations. Please continue reading to learn more about the pocket listing meaning, how pocket listings work, the benefits and drawbacks, why sellers utilize them, and how potential buyers may find them.
Let's break down the intricacies of these listings and what they might imply for both buyers and sellers.
Pocket Listing: What Does it Mean?
A pocket listing is a real estate transaction between two agents–an agent representing the seller and an agent representing the buyer. The traditional selling process may involve open houses, multiple listing services, putting up "For Sale" signs in front of your property, or online listings to attract buyers.
On the other hand, pocket listings are not advertised or listed anywhere. Instead, they are only shared with a select group of people–those who may be looking for houses.
Since pocket listings aren't publicly announced, what does that mean? It means that sellers forego the traditional means of sale to attract buyers in exchange for secrecy. This often happens when a homeowner is trying to sell a property without their current home's value being affected.
Also See: Factors Influencing the Value of Your Home
How Does a Pocket Listing Work?
Typically, both agents interested in working together on the sale of a pocket listing will have some personal connection with one another. Despite all being involved in real estate deals, most agents keep their buyers and sellers separate to keep their relationships professional.
Much like in any other kind of real estate transaction, for a pocket listing, the agent will act as the intermediary between the buyer and seller to finalize terms. However, in most cases, they won't share information about either party with the other until negotiations are complete–but this isn't always true.
Sometimes an agent representing a buyer may ask for more information about the seller to determine if they have the means to pay. If so, this information will be shared with an agent representing the seller who can choose whether or not they are interested in pursuing this buyer. You can read our on Shortlisting Potential Buyers to help you out on this.
Benefits of Pocket Listing
One major advantage of pocket listings compared to other deals is exclusivity. If you are looking for a highly secure place to live, then the likes of a pocket listing may interest you.
People might be interested in exclusivity because they're often fancy penthouses or other high-end properties only available to the super-wealthy.
Drawbacks: Why Sellers Avoid Pocket Listings
Although pocket listings may seem like an ideal way to sell your home, there are many drawbacks that you should consider before entering into this type of sale.
For one thing, not everyone is interested in making such a private sale. It's not a good idea if you're looking to sell your home quickly because this method may take more time than usual.
Another problem is that pocket listing are difficult to find online–which means potential buyers will have to use other methods of finding houses like word-of-mouth advertising, classified listings, or newspaper ads. This lessens the likelihood that many interested buyers will stumble upon your home.
Why Sellers Might Want to Use a Pocket Listing
So why might you consider pocket listing your house? Again, an advantage is a privacy and exclusivity; if you're trying to sell a house without disrupting its value or avoiding potential problems with neighbors and other homeowners, this may be a good option for you.
Another advantage is that you likely won't have to share as much information with another agent about your property–which means less hassle and stress on your part. A drawback, however, is that the criteria may be more strict since a pocket listing is limited to a select number of people who meet certain standards.
Here are a few reasons why a seller may choose a pocket listing:
It may be necessary to restrict the audience to a smaller or more select group of people.
Keep their home sale under wraps, especially if they are celebrities or well-known individuals.
You can use an open house to figure out how much to ask for your home. You can also see if people are interested in your home.
Avoid Auctions.
Avoid disclosing the number of home price reductions.
Negotiate a lower commission with a real estate agent
Finally, a pocket listing may suit these needs if the objective is to maintain a property off the MLS or keep it restricted to a small group of people.
While it provides a level of exclusivity, in order for a pocket listing to work, the seller must be willing to hold out until they find the right buyer.
See Also: The Do's and Dont's of working with a Realtor
Real Estate Market and Pocket Listings
In terms of industry and ethical concerns, pocket listings might impact the market. In competitive markets, larger pocket listings generally meant an increase in real estate agents utilizing the MLS with an informal "coming soon" announcement. The NAR's Clear Cooperation Policy has typically banned pocket listings.
Real estate listings must be submitted to it within one business day of public marketing to comply with the MLS's clear cooperation policy. If you don't submit your property to the MLS, you won't be able to get real estate comparisons, limit purchasers' options, distort market data, and maybe not be in sellers' best interests.
Finding Pocket Listing Listings
Working with a real estate professional or an agency not affiliated with the NAR is the greatest method to discover pocket listings.
There is an "office exclusive" exemption to the NAR rule. Office exclusives are listing agreements in which the seller asks that the listing only be advertised within the broker's firm or among the brokers and licensees affiliated with the listing brokerage. Office exclusive listings give sellers greater discretion, particularly in divorce cases or celebrity clients.
Pocket listings are often difficult to find since they are posted on private websites or offline listings. If you choose this method, it's best to use a real estate agent with experience in pocket listing sales.
Additionally, if you want to find a realtor specializing in pocket listings, it may be helpful to search online forums where pocket listing realtors and interested buyers connect.
Read Also: Selling Agent vs Listing Agent | How to find Real Estate Agent near you
Conclusion
The decision to sell your house through a pocket listing is typically one that's made for privacy and exclusivity. It can also be used to avoid potential problems with neighbors or other homeowners, or if you are trying to maintain the value of your property, so it does not disrupt its worth. There are some advantages associated with using this method– namely less hassle on behalf of the seller, but there are drawbacks too, such as more selective criteria, and it can take a more extended time to find the right buyer. If you're considering pocket listing your home, you should consult your real estate agent about their experience with this method and whether or not they have found success using them in the past.
FAQs
What is a pocket listing?
Pocket listing is when a seller takes his or her home off the real estate market, usually by not having it listed with an agent. The house can still be marketed, but only to selected buyers instead of through open houses and ads. This method allows for more privacy than other marketing methods, but it also makes the listing less visible to potential buyers.
Why are sellers pocket listing their homes?
Sellers pocket list their homes for a variety of reasons, which can include privacy, wanting to avoid an open house, or limiting the opportunities that others might have to see it. This is often done in case of divorce or celebrity sales.
How do I know if a pocket listing is right for me?
Pocket listings are typically chosen by sellers who don't want their home's value to be diluted through exposure to the open market or who might need more privacy because of divorce or other life changes. It could also be an option if you like the idea of finding a buyer yourself and want to avoid the hassle that comes with open houses or other marketing methods.
What is involved in the pocket listing?
The process for pocket listing is very similar to how you would list your home through any real estate agent, though there may be fewer people showing it until an offer is made. This means that you will likely still go through an appraisal and inspection before signing a listing agreement. Pocket listings can also include an expiration date, which is helpful if you want to sell your home quickly.
Also See: List of Top National Moving Companies