What Does it Mean to Buy a Home "As Is"?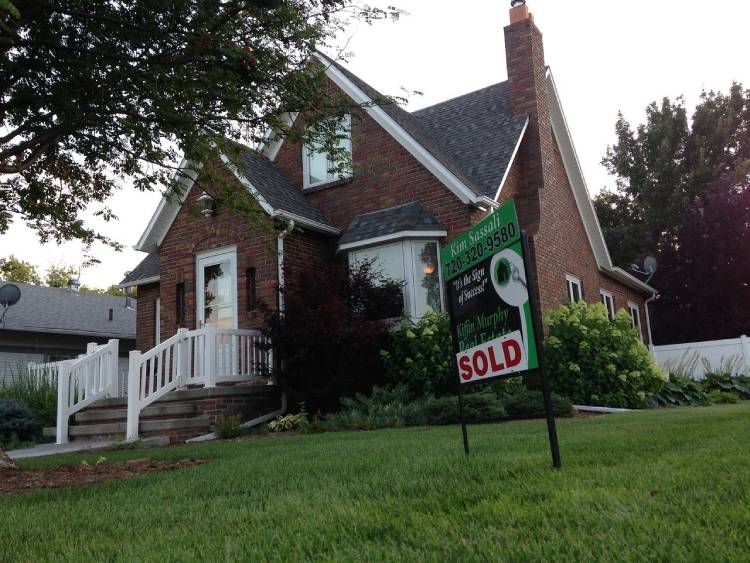 It's essential to understand the distinction between buying a home "As Is" and buying a fixer-upper. The latter is an old American tradition in which one buys property intending to renovate it; this usually involves both providing labor (sweat equity), money, time, and effort. 
It may also involve starting with new building codes or designs not in place when the property was initially built. You can expect some level of risk in purchasing properties As-Is because they typically require more work and may have structural problems.
Most people are familiar with the phrase "As Is" when used in purchasing a home; however it is essential to be clear of what this means before committing yourself to buy a property of any kind.
What Does it Mean to Buy a Home "As Is"?
When you buy a home "As Is," it means that the house comes with no guarantees. There might be structural problems or damage to the property; if there are any issues, it will be up to your discretion to fix them. If one chooses to purchase a property As-Is, an initial inspection must take place, and you must make sure that all visible defects and issues with the property are disclosed by your real estate agent. If a problem cannot be seen at the time of inspection, it would be considered a latent defect; it is concealed or hidden from view.
If you purchase a home "As Is," you assume all risks associated with buying the property. For example, you won't be able to hold your real estate agent or anyone involved in the sale liable for any issues that you encountered after closing on the home.
When can you buy a home As-Is?
You get to buy a property "As Is" without any legal recourse if you sign a disclaimer before the purchase. This agreement states that you are aware the house is not in perfect condition and that it may have defects that will cost money to fix after closing, but you want to go through with the sale anyway.
Another example where a seller can sell a property "As Is" is if you are purchasing the house for its land. This means that the home will be torn down and removed from the property; there is no reason to fix it because it produces no value once it's destroyed.
Pros of Buying an As-Is House
You can negotiate a lower price when buying As-Is because repairs will be the responsibility of the new homeowners. To know more about this you may read our article on who pays for repair after Home Inspection.
If you want to buy a home with cash and don't have time for an extensive search, purchasing an "As Is" house is one option available to you.
You can also purchase a home As-Is if you plan to demolish it and build something new. If this is your intention, make sure that the area's zoning will allow for the construction of your requested type before signing on the dotted line.
Also See: Guide on Remodeling Permits | When do you need a Home Remodeling Permit
Con of Buying an As-Is House
Repairs can be costly if they are not factored into the sale price or disclosed.
If you purchase a home As-Is, it's usually sold "as is, where is," which means you will also buy whatever problems may come with the property. If there are any cracks in the foundation or electrical issues, you have to take responsibility for it; it's implied in the sale.
If there are latent defects such as mold or asbestos, your real estate agent will not pay for these and will be left up to you to fix once you own the property. This can add tens of thousands of dollars to your bill and cause a lot of stress during the renovation process.
Tips on when to buy an As-Is House
Don't let the risks scare you off if you love a property As-Is. Many experienced realtors know how to purchase a home in excellent condition and may be more familiar with what repairs need to get done.
When buying a home As-Is, hiring your inspector is the best practice. This way, you can fully disclose anything to your realtor and negotiate a better price than if you were relying on the seller's inspector.
If you don't plan to live in the house, buying As-Is makes sense because you needn't worry about its problems. If there is damage that cannot be seen by looking at the surface, you tear the home down and build something new.
Don't buy a property As-Is on your own; this is risky and not recommended! Make sure to consult with an experienced realtor who will be able to help you get the best deal possible on your dream house.
Remember that your realtor cannot legally disclose a property's latent defects without the home being under contract. If you find out that there is a lot of damage when the house is already under contract, it will be difficult for your realtor to sell it after disclosing these problems.
If a seller doesn't want to repair homes before selling them, they can ask for a high price and let buyers know that they are buying As-Is. This will save the buyer money in the short term but may not be ideal for buyers who want to invest in renovations after they've moved in.
Bottom line
Buying a home "As Is" can be risky, but there are ways to mitigate those risks. By hiring your inspector, disclosing any problems to your realtor, and being aware of what the seller is responsible for, you can make a more informed decision about whether or not to buy a property in this condition. Remember that if you do decide to go through with the purchase, it's important to factor in repairs into the sale price so that there are no surprises down the road.
FAQ's
What if the owner sells the home without a real estate agent?
If you buy a house directly from an owner, they might try to sell it "as is." If the seller has not used a real estate agent in this process, they have no obligation to disclose their repairs or latent defects. It's best to hire your inspector before you put in an offer.
Also See: How to buy a house without Real Estate Agent
What if the home is vacant?
If the home has been vacant, you need to determine whether or not this is because of damage that would be expensive to repair. If there are any cracks in the foundation or mold on the walls, this could become your responsibility.
What if a bankruptcy trustee is selling homes?
If properties are being sold because of a bankruptcy, they may be sold "as is." This would involve the property being in poor condition or having significant problems that cannot be seen by looking at the surface. Homes are often foreclosed on for this reason, so it's essential to be aware of this before you put in an offer.
What if homeowners don't want to spend on repairs?
Some homeowners prefer to sell their house "as is" because they do not want to invest more money into it, especially if they are renting it out for the time being or plan on selling again soon after.
What if the realtor is aware of repairs that need to be done?
If your real estate agent is aware of significant problems with a property, they are required by law to inform you about them before making an offer. This way, you're fully aware of what you are getting yourself into. It's essential to hire your inspector and work with your real estate agent to determine if the home is worth buying.
What if my inspector is aware of significant problems with a property?
In some cases, a big problem might be revealed after getting an independent inspection. In this case, you can ask for a discount on the price of the house or refuse to purchase it together.
What if the seller is charging a high price?
If a home has become a candidate for foreclosure or is being sold by someone other than its owner, you might see the asking price being high. The seller is trying to recoup some of their repair costs in most cases. This allows buyers to negotiate with the seller and determine their intentions.
What if repairs need to be done before moving in?
In some homes, significant problems are discovered which cannot be fixed without tearing large parts of the house down or replacing them. If you want to purchase this type of property, make sure that the repairs will be made before you move in.
What if a home is sold to auction?
If a foreclosure sale has been turned over to an auction company, the sale will take place "as is." This means that there are no warranties or guarantees given. In most cases, the price of these homes will be pretty low, so it can be an excellent way to get a good deal.
What if you've signed a contract?
If you've signed a contract, the home will be sold "as is." This means that the seller isn't required to pay for any repairs or disclose latent defects to you at all. However, the clause about what the home is being sold in its current state should be added to the contract.
What if you've received all disclosures?
If you've received all of the disclosures that are required, buying a home "as is" should not be an issue. This means that your inspector hasn't found any major problems with the house and that you're fully informed before putting in an offer. You can ask your real estate agent for further details, and they should be able to answer any questions you have.
What if you've already moved in?
If you've already moved into a home, there's no way for the seller to repair it after the sale. If the problems with the home cannot be fixed without tearing down walls or replacing large parts of it, you might need to move somewhere else. However, depending on the extent of the repairs required, they might be covered by your homeowner's insurance policy.
What if repairs can't be made?
If you discover major problems with a property after purchasing it, there's no guarantee that the seller will agree to make them. If this is the case, you might need to move elsewhere.
See Also: Factors to Look for When Buying a House | Tips for Buying a House in a New City | Why Buying a House Is So Expensive?