Tips for Selling a Luxury Home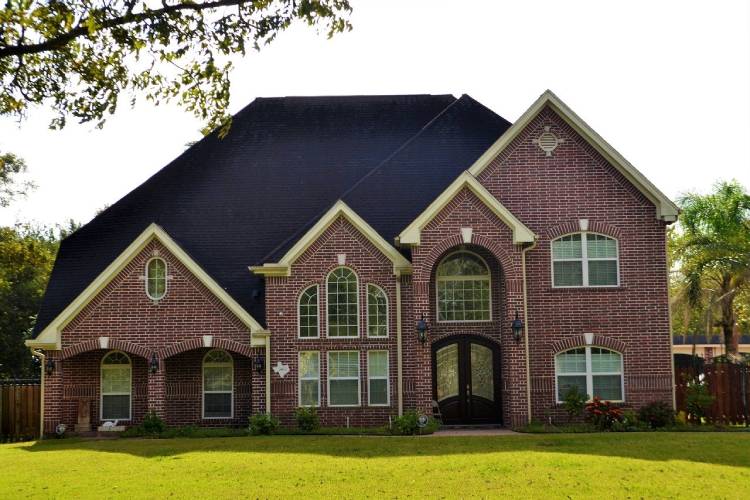 Selling high-end homes is a whole new ballgame! It is entirely different as compared to selling a typical house. When it comes to marketing for a luxury home, you are targeting a smaller group of potential buyers. As the listing price rises, so do the buyer's expectations, which means everything, including advertising, staging, and timing, becomes more critical for ensuring a successful sale!
There are many tips for selling a luxury home, and the amount of detail you go into largely depends on how much your seller is willing to invest. Luxury homes often require hand-picked buyers, so being as particular as possible from the start can help you find those right clients quicker.
Appoint an Experienced Realtor
As you are new to this market, appointing someone with proven experience can successfully navigate you in the luxury real estate market. Luxury homes are not as cut and dry as regular homes; a lot more marketing needs to be done with the right audience, which is why it's important to have someone on your team who can bring top-notch service and marketing knowledge.
Also See: Working with Realtor
Organize Your Property in a Professional Manner
If you want to sell your luxury home, then you need to stage the property first so that the buyers can imagine themselves living there. As luxury homes are constructed based on the owner's personal choice, the property should be organized so that buyers can immediately notice all the features and benefits of a luxury home. Staging your home is not an easy affair, but the benefits you will get by doing so are certainly worth it.
Highlight all the High-end Features
Showcase all the high-end features of your luxury home, including the lighting, flooring, countertops, etc. During the walk-throughs with potential buyers, make sure you highlight all the high-end features your luxury home possesses.
Leverage Your Home's Location
The location of your luxury home should be utilized to its full potential. Ensure you highlight the nearby attractions, public transportation links, essential amenities, etc. Sellers should also consider hiring a professional photographer for taking high-quality photos that bring out the home's features and benefits.
Keep Your Property Clean
No one likes to buy a dirty house, so make sure you have your luxury home's exterior, interior, and common areas clean at all times during the listing period. Don't forget to have a good professional cleaner in place that can do a thorough job throughout. You can also do a deep clean service to ensure your luxury home is sparkling before buyers view the property.
Extensive Home Marketing Campaign
Another important tip is that you need extensive marketing to sell luxury homes because such properties usually require a higher price tag. And in today's era, the primary marketing channel is the internet; hence, placing an ad on the multiple listing service (MLS) is insufficient to sell a luxury property. Luxury homes generally take more time to sell than traditional homes, and this is why your marketing campaign has to be unique and well-targeted towards potential buyers. You will have to do a lot of networking with different real estate agents, so you must have the time and patience.
Time it Right
To sell luxury homes, timing is crucial! With fewer buyers looking for luxury properties at any given time, you need to take full advantage of when buyers are looking for it. The best marketing times are right before the holidays, so if you have a luxury home to sell, try listing it early in the fourth quarter of the year! Winter is considered the perfect time for selling a luxury home.
Also See: Benefits of Selling a Home in Spring | Perfect Time to Sell a House
Appraising Luxury Homes Requires Expertise
Many luxury homes are sought-after properties with unique features, so it is essential to appraise each property separately. If you want to sell your luxury property, you need to understand that there is more involved in this type of trading. You need to hire an expert who can appraise the luxury home with the exact amount you are looking for.
Use the Right Selling Tools
When it comes to luxury homes, you need top-of-the-line tools that can separate you from your competition. The more beautiful and high-tech the tools used to advertise, the better chance of success for selling a luxury home. Using amazing aerial photos, 3D walkthroughs, and mapping software will help you stand out from the competition.
Fix appropriate price of your Luxury home
Price your luxury home strategically, and always keep in mind that the price must not be too high or too low, so it's essential to fix the right price for your house. This will help you have a successful sale and keep other interested buyers from getting confused about why prices are fluctuating. If you want to sell luxury homes, then pricing is a critical factor that must be considered tactfully because even a small change can make a big difference.
Use good strategies for Marketing
Luxury home buyers will not be looking for a home in any standard place, so that's not where you need to focus or make marketing efforts. Luxury homes require a personalized marketing campaign, as the characteristics of this type of property are not as common as regular homes. You will have to identify your target audience and then work from there.
Marketing through Digital Agencies
Finally, hiring a digital marketing agency can really help you get your luxury home sold faster. Luxury homes require personal touch and presence of mind, thus using the right technological tools is essential. A digital agency can create a comprehensive marketing plan that will be customized to fit the needs of your luxury home.
Avoid Organizing a Public Open House
Let me tell you a pro-tip – when it comes to selling a luxury home, a public open house will not help you. First of all, it will prevent you from getting personal attention to your home. Secondly, it is difficult for potential buyers to properly imagine themselves in a luxury home due to many people walking in and out.
Patience is Essential
The buyer must have the patience to sell a luxury house. The buying price of the luxury home is high, and the number of potential buyers is less in the market. As a result, your property may have to go through numerous walk-throughs and showcase parties before being sold. In the meantime, the seller needs to have a lot of patience and work closely with the real estate agent to get your property sold as quickly as possible.
Final Thought
Lastly, if you want to sell a luxury home, it's essential to be aware of the right time to do so. Similarly, it is also necessary to appraise your property correctly using the right marketing tools. Above all, it is important to establish positive relationships with the real estate agent to reach a desirable deal. Follow the above-mentioned tips to sell your luxury home smoothly.
Frequently Asked Questions
How do you sell a high-end home?
If you want to sell a luxury home, you need to plan and work strategically. It is highly recommended to appoint a real estate agent who will help you in the transaction process. Follow the above-mentioned tips and never forget to build a rapport with your real estate agent.
How much time does it take to sell a luxury home?
It entirely depends on the location of your luxury home, but usually, this type of property requires at least six months to sell. It is highly recommended to appoint an experienced and professional real estate agent who will reach out to the right buyer for you.
How do you value a luxury home?
The greatest way to value a luxury property is to price it at its real market value, which is determined by looking at comparable recent sales of similar homes in the area for a comparative market study. You can also set up online anonymous market research that will give you the accurate value of your house.
Do luxury homes take longer to sell?
The time needed to sell a luxury home will be longer than that of a non-luxury property. This is owing to the fact that the number of buyers is fewer, and the cost of luxury homes is exceptionally high. Thus, making it a tedious task to sell.
What defines luxury real estate?
A high-end luxury home is typically valued within the top 10% of the local real estate market properties. The high-end home is defined based on its size, location, construction, interior design, and so on. Thus, selling a luxury home is an arduous task.
Also See: Factors Influencing Value of Home | How to Sell a House that needs Repair | How to Sell a Home and Buy a New one at the Same Time | Tips to prepare house for listing