Tips for Selling a Home for the First Time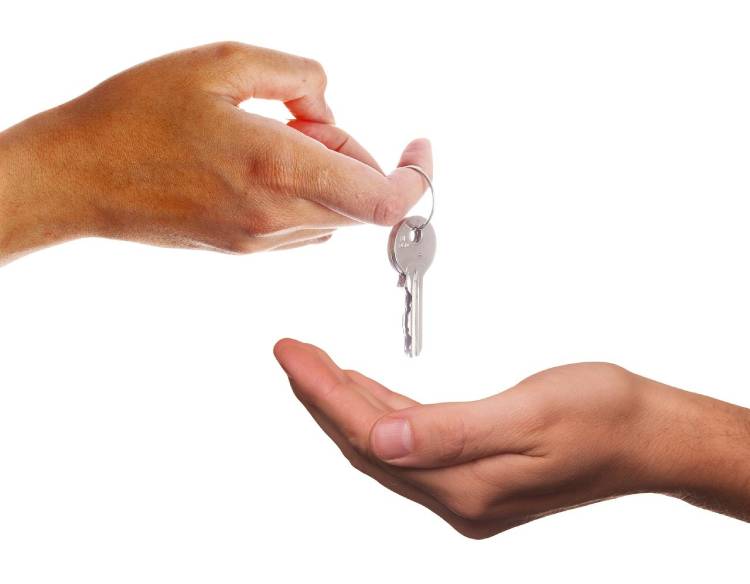 Are you selling your home for the first time? It can be exhausting and emotionally overwhelming at the same time. You don't know where to start, and you're giving away your home to someone you barely know. But with proper planning and some guidance from real estate professionals, you can sell your home, and it will be a breeze.
Selling your home for the first time can be an exhilarating experience, or it can just be one of the most trying experiences that you have ever gone through. It's also essential for first-time sellers to know all the processes of selling a home, costs, and other crucial aspects.
Check out these tips to sell a home to get you right on track.
Planning Your Move
Okay, so you are thinking of selling your house and doing all sorts of research, but have you thought of where your next home is going to be? It shouldn't be an "Uh-oh" situation when you realize that you sold your house, but you don't know where your next home is. Before selling your house, you have to plan whether you would be moving to a new neighborhood or if you would be staying put – move, of course, if you are going to stay in the same city. But if you are moving out of the state, country, or planet – well, do your research on where your ideal place is for you and plan that into action before selling your home.
Also See: Best National Moving Companies
Costs of Selling Your Home
Costing of homes varies from place to place. You're going to have to look at the market prices of the homes which are listed before you prep your house. There are a few main costs you might want to focus on:
Real estate commission
Real estate commissions are the most significant fee you will have to pay when selling your house. For example, if your house costs $400,000, you are likely to pay $24,000 to the agent. This does not solely belong to the agent; the listing and the buyer's agent also take a share of this commission. Real estate agents usually take up to 6% commission.
Staging costs
Staging involves arranging the furniture appropriately and working on the house's interior decor. Staging a home makes it easier for the house to be sold and comes up to approx—1% of your sale price. If you want to hire a professional to stage your home, the average pay would be between $2,300 – $3,200. But if you're going to design it on your own to save money, you can, but it will take a lot of your time. But yes, the things you'll need for decor would cost you less.
Also Read: Why is Staging so Important?
Landscaping
Landscaping again takes up to 1% of your sale price, and to have this done; you would have to hire a landscaper who will do the exterior part of your house and cost you up to $3,239. You can also do it yourself to save money or spend less on someone doing it for you.
Also See: Ways to Land Scape Front Yard
Home repairs and improvements
Home repairing and improvements can vary, depending on the state of your home, but it's usually not that expensive. You can get them repaired yourself if you don't want to spend much money. 
Also Read: Hidden Home Selling Costs You Shouldn't Ignore
Prepare Your Home for Sale
Many people who are selling their homes for the first time tend to make the mistake of not considering how they can up their home's curb appeal with little budget. While most real estate agents would appreciate that you are trying to save money, this is one of the biggest mistakes that most people make when selling a house for the first time. If your home doesn't look good from the outside, it'll be hard to get potential buyers to consider it.
Also See: How to Prepare House for Listing
Research Your Local Real Estate: Market
A suggestion for all first-time home sellers, do some research on your local real estate market. You don't have to become a professional, but you should know the average costs of homes in your area to price yours accordingly and estimate how long it would take for you to sell your home. The real estate markets tend to vary based on the time of the year. For example, April, May, and June are peak selling times. All the buyers prefer to look for homes during this time, and if they don't find what they want, they move on to another region. But as we all know, November to February is low-selling periods, so try not to sell your house during those months unless you have compelling reasons or incentives.
Enlist a DIY expert to improve the home
Make some improvements to your house before you put it on the market. Call a handyman or a DIY expert to see what they think you can do to increase the value of your home. You can change things like light bulbs or wires, throw in a fresh color of paint or patch some holes in the wall (if present). Get a pre-inspection done for your house so you'd come to know if there are any major repairs that you need to do before selling your home and also increase the value of your house. Keep in mind; you want your house to stand out when it's put on the market; that way, you can attract buyers for your home.
You can also read our Article on DIY Ideas to Decorate your House and Tips to choose Lights for your Home
Hire a trusted real estate agent
You may want to sell your house on your own, but it's recommended to hire a professional to help you out, especially if you are a first-timer because first-time home sellers have a high failure rate of selling their houses. Well-experienced real estate agents help you in various ways. They can help you promote your home, evaluate offers, and most importantly, they are there for the negotiating. If you want quick results when selling a house for the first time, you must hire an experienced real estate professional with good market knowledge to sell your home quickly.
Also See: Pros and Cons of working with Realtor
Make sure of high-quality photos for the listing
Buyers are likely to search for houses online these days, so get good quality photos for your house. Get professional-grade photography done to capture the best angles of your home for online listings. It's a must that you have high-quality pictures so that it could be beneficial for your house when other real estate websites pick it up and list it on their site by giving credit to your site. So, if you have good-quality images of your house on the internet, it can increase the chances that more people will come across your home.
Advice: Make note that weather plays a crucial role in good-quality pictures. So, if the weather is bright and sunny, it's photoshoot time!
Price the home right (the first time)
Avoid making any price cuts of your home when it's on the market because this will indicate to the buyers not to invest in your home. First-time home sellers often underestimate the value of their house, but if you price your house correctly, buyers are attracted to it. Find out the value of other homes in your locality and on the market so that prices your home. You can always put additional incentives or discounts after you've had big-time offers of your house.
Stage your house
Many houses have been sold with more money when it's staged. The trick is, it has to be staged just right. You can sell if it's empty too, but the process is quicker if you stage it. When potential buyers come to see houses on sale, they'd like to envision themselves living in the house, so make sure to stage it with your personal effects, furniture, and, most importantly, quality photos. Provide information about nearby schools, shopping areas, transportation, and other essential amenities when selling a house for the first time. This factor can be very beneficial for your home because when you provide information about nearby schools, it's like giving free education to potential buyers about the locality where your house is situated.
Remain flexible with home showings
You may be busy with work or other activities, so if you can't make it to showings, make sure to ask your real estate professional to take prospective buyers around the house. If you aren't able to do so frequently because of your schedule, at least have a few open houses for those unable to visit during the day. You can also leave the house or go out somewhere when the buyer and the buyer's agent come to see your home. The buyer's agent would also prefer showing the buyer in peace and without any interference. And best if you don't say anything when the buyer comes to see your place, because anything you say can backfire on you.
Common Mistakes When Selling Your House for
Most of these mistakes can be avoided if you hire a professional real estate agent to help you with your home sale.
Buyers should have clear information about your house. Sometimes, many homeowners think that it's enough to know some information about their house, but they forget to mention some of the most important things. So, you need to have all the essential specifications and details about your house.
Choosing an inexperienced real estate agent. An excellent real estate agent understands the market, knows what buyers are looking for, and can sell your house fast. Choosing an inexperienced or cheap real estate agent could end up costing you more money because such agents might not do the job well.
Not having the house staged or ready to be put on the market. Sometimes, many homeowners wait for months before selling their homes because they want to decrease their investment costs. But this is not a good idea because you need to put your house on the market as soon as possible and it should be ready. You can't expect to get reasonable offers for your house if it's not staged or if you spend more time fixing up your home before selling it. You will have to pay additional fees for staging, so don't spend extra money on your home. You can stage it inexpensively if you want to do it independently.
Not having open houses for those who cannot visit during the day. Many people have different schedules and might not be able to come to see your home in the morning or during the day, so they might prefer to visit it in the evening or on weekends. So, it's a good idea to have open houses in the evenings and on weekends.
Bringing buyers through your home without letting them explore by themselves. Sometimes, when homeowners bring their potential buyers around their house for a tour, they tell them about every little thing about the home. But this is not a good practice because you need to let buyers explore your house by themselves. They need to discover things with their own eyes, not when you talk about every little thing in the house.
Offering price reductions for urgent sale of the home. This is not a wise move because this is an indication that your home isn't selling fast, so most buyers will assume that there is something wrong with your house.
Read Also: How to Shortlist Home Buyers
Know what to expect on closing day
When you have finally listed your house and accepted an offer, there are a few expenses that you need to cover. One of the biggest fees you have to cover is the brokerage fee. Remember that it's a fee paid to the real estate agent for their services. When you have finally sold your house, it's time to pay the real estate agent so that they can close your file. Other home selling expenses are to pay the real estate board and to file your final tax return.
After paying all the necessary fees, it's now time to move out of the house and let the new owners take over.
See Also: Best time to sell your House | Top-rated Local moving Companies
Conclusion
It's now time to let go of your old home! It can be a stressful, emotional, and joyful moment for you when it's time to let go. But many people have had some emotional attachment with their house. If you face this situation the first time, you should be prepared for all these emotions and not get carried away. Ensure that your real estate professional is by your side on closing day because they can offer some guidance on the process if needed.
You have worked hard to sell your house time to celebrate!
FAQ's
How to increase your chances of selling your house?
First and foremost is choosing the right agent to sell your house. A real estate agent can make or break a deal for you. So make sure you have a seasoned real estate agent with you. Other things you can do are to stage your home according to the latest trends, have a fresh coat of paint done and make sure that you take care of all repairs or any major renovation work.
Also See: Home Maintenance Checklist
What makes a house unsellable?
Poor architecture, low ceilings, uneven flooring, poor maintenance, and bad site location are some reasons that make a house unsellable. Make sure you work on any of these problems before you think about selling your house.
What's the best month to buy a house
The best time to buy a house would be around late summers or early fall; though there may not be much competition, the good news is that you'll be able to make a more informed decision. There would be a good amount of houses on the market for sale. Around springtime, you may find competition with other buyers, and the market will heat up this season.
Also See: Selling a Home during Fall
What adds more value to the house?
Adding a room to the house, renovating an old wing of the house with modern amenities, and installing new fixtures can add more value for your house while selling it. Making some improvements in the kitchenette or bathrooms, the appearance of the curb, and maybe some lighting fixtures can also help increase the value of your house.