The Do's and Don'ts of Renting a Home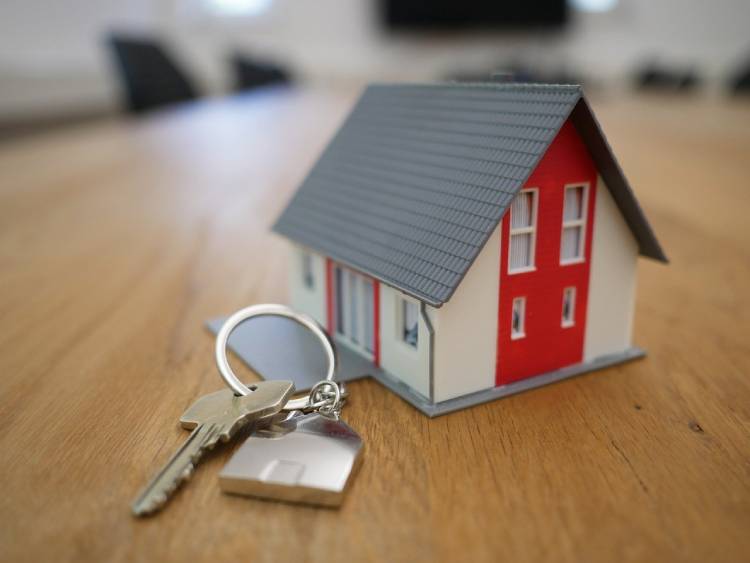 Renting a house is quite different from owning one, so certainly do's, and don'ts will come to mind, especially regarding the financial aspect. When you rent a house, there are several benefits to it. It doesn't take much time to find an apartment for rent, make the monthly payment, and move out when the contract expires. However, there's a series of processes that you'll find in renting an apartment and the possible problems you might encounter.
Many people rent their house, but there might be occasions when the rental fee varies depending on the circumstances.
Renting an apartment can be quite beneficial as you'll not spend on repairs and renovation anymore as the owner already does what you're renting. Sometimes, saving money allows renters to live in a bigger place than they could afford to buy with their income. Or, they can simply save the money to spend later on the things they want.
With so many benefits to renting a house, some drawbacks also come. Here are the dos and don'ts of renting a home.
Here are things you must do when you want to rent a home:
Do's of Renting a Home
Research the market prices. You can also visit some online forums made by those who rented a house previously; they might help you find what you are looking for.
Tour potential homes and make a list of your favorites. It's always best to list down what you like and dislike about each of them. Visit different apartments for rent at least six months before your contract expires with your current landlord to be able to decide which one is best for you.
Do your homework and check the background of potential areas you look for housing. Make a list of some reputable agents or landlords so you can contact them first if they still have available units on their lists.
Choose the right neighborhood and know what is available and present in the locality. Remember, it's not just about the house, but knowing which area you're living in is equally important.
Respect your neighbors by keeping the noise down and not playing loud music at night. You wouldn't want them to complain about it, and subsequently, you lose the house.
Get pre-approved for rental before you start looking for an apartment to rent. It will give you more chances of getting the house you like because landlords prefer those already pre-approved for rental.
Find out whether the house you want to rent has any property management and read the contract thoroughly. You should ask questions if you don't understand anything about it.
Check for any repairs or problems with the home before you move in and take photos and videos of the house so that you can inform the landlord immediately and get it fixed. By not doing so, they might put the charges on you when you are leaving the house.
Know what appliances you are responsible for and what appliances the landlord is responsible for. It's best to get that doubt clear at the start before moving in so that later if there is any damage, then you can discuss it with the landlord.
Talk things over with the landlord before signing a contract, which includes how much deposit they require, where the rent will be paid and how often; whether they will provide you with appliances such as a telephone or internet connection, etc.
If you have pets, keep in mind to get their information from the landlord. Some landlords do not allow animals on their property, so be prepared for it.
Purchase a renter's insurance so that if any accident like fire hazards or floods, earthquakes or any sort, the damages would be covered by the landlord. However, you will have to take responsibility for your things like furniture and clothes, and if someone is injured, then the medical bills have to be taken care of by you.
Lastly, but most importantly, you must fill out an application correctly and completely before moving in your belongings to the desired house.
Also See: Why Renting a House is better than Buying | Best Cities to rent a house in USA
Here are things you must never do when you want to rent a home:
Don'ts of Renting a Home
Don't wait until the last minute to find a place to live. If you do, then there is a good chance that you might not find any available houses.
Don't commit to more than one house at a time because if the landlord of one house refuses to give you the key for moving in before the lease starts and the other landlord allows you to live with them before starting or while going through the application process, there is a good chance of being turned down by the second landlord. You can even read our article on Writing a Rental Application.
Don't pay any money to get pre-approved for rental from a landlord because they might find out that you're planning on moving, and they will want more money if they still have available units.
Do not fail to show up at your landlord's office on time. If you have an appointment, stick to it so that they can know how reliable you are.
Don't make changes in the property like painting the walls, changing the look of the kitchen, etc. If you want a change, ask for permission.
Do not damage the property or get yourself involved in any illegal activities such as drug dealing and prostitution under the nose of your landlord.
Do not switch landlords to avoid paying rent; ask them to lower the price instead if you don't like it. Also, please do not be late with your monthly fee and damage their reputation among others who want to rent a home.
Do not fail to take care of the property you rent. Please clean up after yourself and try to keep it as neat as possible, for everyone's sake.
Do not forget to give your landlord notice if you are planning on moving out before the contract expires so that they can have enough time to find someone else who can take your place. You can then either look for a new apartment or buy a house, depending on what you want to do in the long run. You can even visit our blog on Best time to rent an Apartment.
Never go behind your landlord's back and assume things. If you have a complaint or a suggestion, try to talk it over with them first to work something out.
Do not ignore their phone calls or messages on the rental app, be open-minded about everything and communicate appropriately with them. If you're going on holiday, inform them beforehand.
Please don't leave the house without taking out your valuables because it might attract thieves who will break into the house while you're gone. Always lock up properly before leaving, even if it's just for an hour.
Don't rent a home that needs repairs because it will only worsen the longer you wait. Whether your landlord fixes it or doesn't, you can always find a better place to rent.
Don't sign a lease without reading through it carefully first. If you don't understand something, do not hesitate to ask someone about it.
Lastly, never stop your research until you find the perfect home for yourself. Even if the house is already visible and ready for you to move in, there's no harm in asking them whether or not they would consider lowering the price per month so that you can stretch your budget.
See Also: Red Flags to look for when Renting a House
Conclusion
Renting a home can be a daunting task, but it becomes much more manageable if you know what to do and what not to do. As much as you would enjoy living in a rented house, it's essential to look after your interests as well. By communicating with your landlord and keeping them happy, you can live in the house for as long as you want to make it feel like home. Remember to always communicate with your landlord and be respectful of their property! Remember to be honest about anything that may happen; otherwise, they might use it against you. We hope that our list of Do's and Don'ts will help you in your search for the perfect rental property.
FAQ's
How much does it cost to rent a home?
It depends on the neighborhood and the size. Sometimes, for cheaper homes, you can spend up to $750 while others might go beyond $1000. Home rents vary state-wise as well, and you will have to check the market or go online to choose what is best suited for you.
Do I need to provide my references to the landlord?
Yes. You must provide them with your past landlords or employers to back up your previous conduct and character. This will ensure that you are a reliable tenant who will care for their house.
What is renter's insurance?
Renter's insurance is like homeowner's insurance for renters who own their own house and property but rent it out to someone else. It is a protection plan that gives money back in the case of an accident like fire hazards or floods, earthquakes, or any sort; the landlord may cover damages. However, you will have to take responsibility for your things like furniture and clothes, and if someone is injured, the medical bills may come out of your pocket.
Where can I buy renters insurance?
You can either carry it through your home/renter's insurance carrier, or you can go to an independent agency and ask for a quote. If you want to compare, you can always use sites like PolicyGenius.com and Insure.com for some help.
What is a security deposit?
It is a sum of money paid to the landlord before occupancy. If you damage the property or fail to pay your rent on time, it can be used as a financial cushion, but it will be refunded in full when you move out after giving proper notice. Go through our article on How to get your Security Deposit back after you Move out.
What rights do tenants have?
Tenants have rights protecting them against discrimination. Under federal law, it is illegal for landlords to discriminate against certain groups of people, especially those who are disabled or belong to a specific race or religion. They cannot be denied occupancy and cannot be charged a higher rent for the same premises. Rights and Obligation of Tenants and Landlords.
Can I sublet my rented property if I need to leave for an extended period?
Only if you have your landlord's permission; in most cases, it is not allowed unless the lease says so. However, always get a written letter from them before moving out to avoid future problems with the tenancy. Read our article on Breaking a Lease without Penalty.
What amenities are included in the rent, and which ones will I have to pay for separately?
It is best to ask about the amenities included in the rent before signing. If you are required to pay for anything extra, it should be stated clearly, or else you might have some disagreements with your landlord later on.
What if I'm late on paying my rent?
Most landlords always give a grace period, so don't worry about it. If you are late, always try to provide the money in full before the due date so that there is no chance of further animosity between you and your landlord.
Are there any restrictions on who can live in the home or how many people can occupy it at once?
Yes! The area laws usually dictate the restrictions. The owner can also have a certain number of people living in the home, so be sure to check that out before signing the lease. It is best to check with your landlord or the realtor handling the property.
How long is the tenancy agreement?
It varies, but most are for a year or six months or even less. Make sure you know what time frame your lease is for.
How much notice should I give my landlord if I need to leave the rental?
At least 30 days written notice should be to end your tenancy. However, if you are looking for another place, then it is not mandatory but appreciated by your landlord because it will help them find
What is a one-time fee?
These are fees that you must pay once and be done with it. They can either be paid at the beginning of your tenancy, like key money or security deposit, or at the end, such as utility billings. Sometimes they can also come in monthly installments like mandatory association dues for the building.
What are the termination rights of the tenant?
The tenant can terminate a month-to-month tenancy by giving 30 days' notice, while there is no such provision in the case of fixed-term leases. Only when the lease expires can you both agree or disagree to continue with your tenancy for another fixed term.
Read Also: Top – listed Apartment Moving Companies in the US | What should you ask before Renting an Apartment