Should Sellers Pay for a Pre-Listing Home Inspection?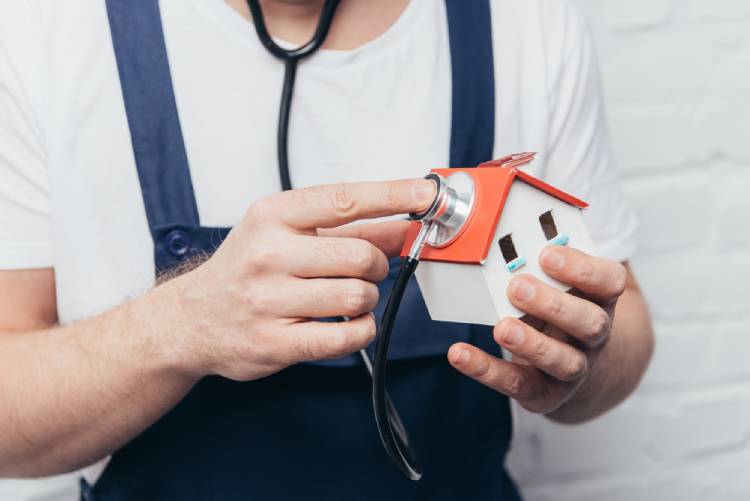 A pre-listing home inspection is a perfect way for sellers to have an unbiased, third-party opinion on the condition of their home. A pre-listing inspection can help sellers save time and money by giving them a chance to address any issues that may hurt sales or even keep buyers from viewing the property at all.
Many home sellers decide to do a pre-listing home inspection to avoid stress further down the road. Some sellers even believe that an inspection is an obligatory part of selling a house. But should home sellers foot the bill for a pre-listing home inspection? That's the question many sellers are asking themselves these days. This article will explore various aspects of a pre-listing home inspection and the pros and cons of doing one.
Before listing your property, this is a crucial decision to make, so you must understand what you're getting into first. The information below will help guide you through this process.
What is a pre-listing home inspection?
A pre-listing home inspection can help sellers avoid costly surprises and provide peace of mind about the condition of their house. A professional home inspector who is qualified, licensed, and experienced will typically conduct a pre-listing inspection before the property goes on the market.
A pre-listing inspection differs from a regular home inspection in that it is typically more thorough than a normal home inspection. A full report of the findings of the pre-listing home inspection will be provided to the seller before listing their house, along with an estimate on how much repairs will cost – if any at all.
Having a pre-listing inspection done provides the seller with an opportunity to make necessary repairs and updates before presenting their home to prospective buyers. The findings can even be used during negotiations for better closing costs and/or repairs made by the buyer. This allows sellers to avoid costly surprises that could hurt sales or even get them sued, such as mold, asbestos, and structural issues.
A pre-listing home inspection ensures that all systems are in good working order ahead of time, allowing the seller to set a competitive asking price based on solid information. This also makes it possible for sellers to ask for more money if their house is worth it!
What are the benefits of doing a pre-listing inspection?
As mentioned earlier, there are many benefits to having a pre-listing home inspection done before putting your house on the market. Some of these include:
Avoid costly surprises that can cost you time and money during sales negotiations.
The inspection results will provide the seller with an accurate overview of their property's condition.
Prepare for negotiations on repairs and/or closing costs by providing a detailed report on the house's condition.
Set a competitive asking price based on reliable information from a pre-listing home inspection.
Build a better relationship with your realtor by working together to address any issues that could hurt sales.
Have peace of mind about the condition of your house before potential buyers see it.
Know what's wrong with your house so you can prepare responses to questions from prospective buyers during showings.
What are the disadvantages of doing a pre-listing inspection?
Like any major decision, there are several essential things to consider before doing a pre-listing home inspection. Some disadvantages of doing one include:
Sellers can't negotiate repairs if they're not serious.
Being unable to make necessary repairs can cost the seller time and money down the road
A pre-listing home inspection is not a guarantee against future problems, and the home could still need repairs after closing.
The buyer can refuse to close if they find something unexpected that the inspector missed during the pre-listing inspection.
Exposure to liability if defects are found and aren't repaired or disclosed properly
See Also: Home Inspection Contingency :How can Buyer Negotiate
When should I get a pre-listing home inspection?
This is the most important question when deciding whether or not to get a pre-listing home inspection. The best time to do one is when preparing for sales negotiations with buyers, which happens during the "offer review period" in most real estate transactions (sometimes called "inspection period"). This is when buyers and sellers meet to review the property's disclosures, discuss repairs, and agree upon a closing date.
A pre-listing home inspection can also be beneficial during negotiations about other issues such as closing costs or repairs made by the seller. Although it is possible to do this throughout the sales process, the earlier the inspection is done, the better.
Whether or not you choose to do a pre-listing home inspection on your house is ultimately up to you. It's an important decision that should be considered carefully before making any moves.
Also See: The Entire Process of Closing on a Home
How much does a pre-listing home inspection cost?
The cost of an inspection varies depending on location, size of the house, and the inspector's experience. A complete inspection of an average-sized home should cost about $400-600 for standard inspections ($450-$650 for premium inspections). Some homes may require specialized equipment or additional man-hours, raising the price by $100-300.
Expect to pay $75-100 for a pest and radon inspection in most areas. A mold test will run you about the same, and an environmental lab test can cost between $150-300. If you want all of these inspections completed, expect to pay anywhere from $500-$1000 in most cases.
Optionally, you can add a termite inspection for around $100 more or an HVAC inspection for another $150.
Always ask the inspector what they charge if you need an onsite visit that wasn't scheduled ahead of time.
What else do I need to consider?
Although pre-listing inspections can help you understand the state of your house and assist with negotiations, several essential things should be considered before booking an appointment with an inspector.
Check your homeowner's insurance policy to see if having a home inspection will affect it – most policies cover damage caused by defects found during the inspection, but not all of them do.
Consider the amount of work it would take to make any major findings from the inspection report (such as a badly-leaking roof) and whether you have time for this before presenting your home to potential buyers.
Check local laws about disclosing water damage, radon gas, or mold information.
Most importantly, remember that your real estate agent is there to help you make decisions like these. They should be able to give you advice and answer any questions that arise about pre-listing home inspections. The final choice is always up to the seller when it comes down to it.
Also See: Pros of working with Rental Brokers | How to Sell a House that Needs Repair
Why should home sellers pay for a pre-listing home inspection?
A pre-listing home inspection will save you money in the long run by helping you avoid costly repairs or even total replacements. If problems are found with the property, the seller can address them before their house goes on the market.
If problems are found, and the seller makes the recommended repairs themselves, they'll be able to list their home for a higher price because it won't need anything else done to it before closing. This will allow them to sell the house faster and still get the price they want for it.
Sellers can also use the inspection report to negotiate repairs or closing costs with buyers. Instead of deciding between two offers, they can compare the proposed cost of repairs and closing fees on each offer and weigh them against one another.
Having an inspection done will allow you to know what needs to be done for your house to be considered perfect when it comes time to sell. This means that when you go into negotiations, you will be armed with information about the state of your house – knowledge that was gained through unbiased eyes.
Read Also: Importance of Home Inspection
Why shouldn't home sellers pay for a pre-listing home inspection?
One primary consideration is the cost of repairs, which can be high. If the inspection finds problems, you will have to decide if it's worth fixing them before putting your house on the market.
For example, a leaky roof will add at least $2,000-5,000 to the cost of repairs. In most cases, that's too expensive to be worth it – unless your house will have a hard time selling without fixing the roof first. If you can't afford to fix these kinds of problems yourself, you may have to settle on a lower asking price for your home or risk having it sit on the market for a while.
The inspector's report gives both potential buyers and real estate agents an in-depth look at the working parts of your home. If something is broken, it will get brought to your attention. Another important consideration is that buyers don't always agree with what inspectors find and might even fight you on things you have already fixed.
Some buyers are genuinely concerned with issues that may or may not be disclosed in the inspection report, and others may just use this opportunity to try and decrease the price they have to pay for a house. Even if you think you've done everything to make your house an appealing for-sale home, a buyer's real estate agent might see things that will lower their client's interest.
Final Thought
An inspection is a double-edged sword. It will expose problems that may or may not have anything to do with your home's value, but it also highlights the house's good points that you might otherwise miss in your eagerness to sell.
This can be complex for sellers who are used to just showing their house online and getting quick showings. There's always more to selling your house than just putting it up on the market and hoping that someone will buy it.
You need to know how much work is necessary when you're preparing your home for sale, then budget accordingly when listing your price. If you'd like help making these kinds of decisions, make sure to contact a real estate agent first. An agent can help you determine if a pre-listing home inspection is suitable for your sale and what you should expect to gain from the process.
See Also: Pros and Cons of Selling Home in Summer | Pros and Cons of Selling Home during Spring | Factors influencing Value of your Home