Selling Your House? What to Leave for the Buyers at Closing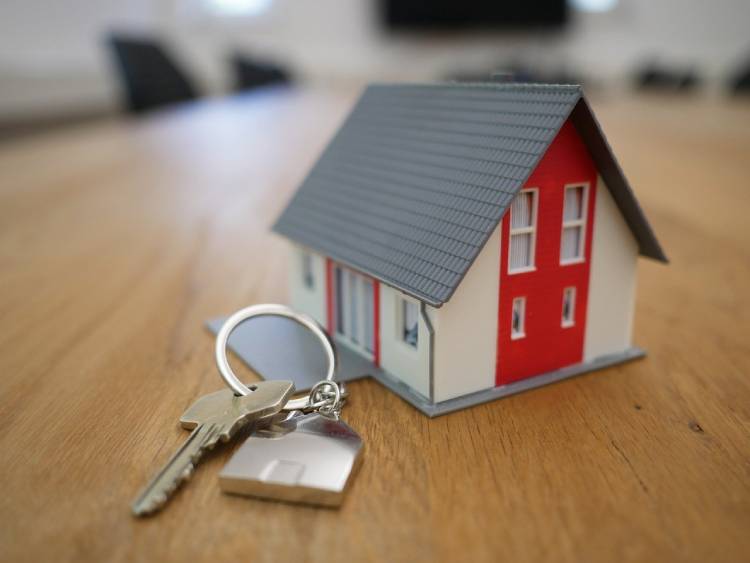 There are a lot of things to take into consideration when you sell your house. There are negotiations, inspections, and repairs that need to be done before the sale can go through. But there's also another important thing for homeowners to think about: what they should leave behind for their buyers at closing. Homebuyers want a home free from clutter and unnecessary belongings, which will only slow them down in settling in their new home. Leaving some items behind is a way of thanking your buyers for purchasing your property and making it easier on them during this transitionary period in their life.
What to leave for the buyers at closing
The Keys
Make sure all of the keys are in place on closing day. While the purchasers will eventually have the house rekeyed, they will still need access to all copies of the original keys. Visit a locksmith and make at least one more copy if you only have one set. Give your Realtor the keys on closing day, and let them know if you have any spares.
A file containing any warranties and instructions
Keep in mind that when the house was sold, the purchasers also bought all of the appliances inside. User manuals for home appliances are not only common, but they're also quite useful to buyers. Having access to manuals will make it easier for future residents to operate, maintain, and repair all household equipment while living there. You should also leave a copy of the home's warranty information. This file should include the original warranties for all big-ticket items in the house, such as the roof, furnace, air conditioner, and water heater.
Secure your documents
Keep all seller disclosures, the purchase contract, and the closing statement. It is a good idea to keep these documents in one place. If something happens, you might need them again down the line.
The meter readings
Be sure to take the time to write down the final meter readings from your electric, water, and natural gas providers. The new homeowners will want to know how much they should expect their utility bills to be each month. This information is especially important if you have a lease-purchase or rent-to-own agreement in place.
List of vendors and service professionals
It's not necessary, but it's still a good idea for sellers to leave buyer information with them. After all, new homeowners may want to hire the same professionals that serviced their previous home in order to keep things running smoothly – at least until they get up and running. Any landscape/yard care professionals, pool maintenance firms, home security providers, and pest control businesses that the purchasers utilized should be listed. You can also leave a list of any plumbers, electricians, or other service professionals you've used to maintain the property on a regular basis if you feel like going above and beyond.
A box of extra hardware
Do you happen to have any more of the same equipment that goes with the house? If so, we recommend leaving it at closing time. After all, you won't need it in your new home. Buyers might use the extra hardware to replace damaged components in the future. Kitchen knobs and pulls, screws and anchorings, closet racks and rods, and curtain rods are all examples of items that could be included in this box.
Information for the home automation system
Chances are that the buyers' interest in your home was drawn to its smart features (i.e., your home's automation systems), which may have played a role in their decision to buy it. If you're going to leave your Smart Home equipment for someone else, make sure to include directions and information on how to reset the system. It's also a good idea to provide the company or vendor's contact information.
Remote controls
Make sure the new owners have all the required remote controls. Each control should be labeled with the corresponding object. The following are some examples of remote controls that should be left for the buyers: Any type of control for ceiling fans, automatic shades, lights, TVs, and other electronics that you plan to abandon in the home.
Turn off all of the lights, but keep the air conditioning on
On closing day, make sure that all lights inside and outside the home have been switched off. This will assist the new owners in saving money on their power bills. However, don't switch off the air conditioner. In hot and humid climates, a lack of AC in the house can lead to mold issues. To avoid overheating inside the property, set the thermostat to a comfortable temperature and make sure to leave the new homeowners' contact information with the seller.
Pool supplies and accessories
Do you live in a house with a pool? If so, we recommend leaving your pool equipment and accessories for the new owners. It may be beneficial to include information about how to use the pool and hot tub, as well as directions. In any case, list the contact information for your pool maintenance service professionals at least. Any bespoke pool fence, thermostats, step ladders, pool lights, outdoor pool storage, pool rakes, skimmers, and filters are just a few of the items you can leave behind.
Clean the house
It is highly recommended to clean the house before leaving. If you don't have the time to clean your house yourself before vacating it, get it cleaned by a professional cleaning service. What makes a home appear clean to some people is debatable and subjective. It's not always necessary to shampoo the carpets, but it's a good touch. Clean both inside and out of the cabinets, refrigerators, ovens, and washers/dryers. Wipe down all surfaces in the bathrooms and kitchens (including light fixtures). Make sure to mop the entire floor and take out all the trash.
Close All Valves
Toilets, sinks, dishwashers, the water heater, refrigerator, and washing machine should all be turned off and have their water valves closed. This will help preserve the integrity of the home's systems and avoid any leaks that could damage the property.
Close all the accounts
Stop the newspaper and cancel your utilities. In preparation, make a list of phone numbers for each of your utility and entertainment companies. Not every utility is paid on a monthly basis; some may be refunded, have to be paid off, or be able to be transferred to your new residence.
Don't leave anything behind
Check for any forgotten objects in cabinets, drawers, and storage areas. Even if your spouse or friend claims they've gone over every room with a fine-tooth comb seeking anything you might have missed, perform one more search to be sure. Sellers have been known to leave jewelry, cash, and other valuable possessions in their homes without realizing it. Better safe than sorry!
Cancel your Insurance policies
Wait until the title transfer is complete before calling your insurance agent and canceling the policies.
Lock Up on Your Way Out
Shut off the lights and lock the windows and doors. You'll be shocked at how many people forget to close up their homes when they go out. It's particularly necessary to secure your belongings if you're going to be gone for a long period. Consider leaving an inexpensive lamp on a timer with the intention of returning later to retrieve it.
Don't skip the final walk-through
It's a good idea to have a final walk-through before leaving your home so that you can be sure it's in the same condition as when you first put it on the market. If there are any damages, take pictures and have the repair bills in order so that the buyers can reimburse you. Many secrets about a home are only known by the previous owner. During the final walk-through, you may advise the buyer or agent of these hints, such as which switch controls the lights and whether a door sticks.
Leave a note
It's always a good idea to leave a handwritten note for the new homeowners, welcoming them to their new home. Include your contact information if they have any questions or need assistance with anything. Thank them for their purchase and welcome them to the neighborhood.
Also See: When Selling a House Actually Makes Sense | Home Cleaning Services to Use When Moving
Conclusion
When you're selling your house, there are a few things you should do to make the process go as smoothly as possible. Make sure to close all valves, turn off the utilities, and cancel your insurance policies. Clean the house from top to bottom and perform one final walk-through before leaving. Leave a handwritten note for the new homeowners with your contact information if they have any questions or need assistance. Thank them for their purchase and welcome them to the neighborhood!
Frequently Asked Questions
What should be left in a sold house?
When you sell your house, it's a standard practice to leave items like doorbells, light fixtures, plug outlets, carpets, and curtain poles in their places. You should also leave any appliances included in the sale, such as stoves, refrigerators, and washers/dryers.
See Also: How to Pack Small Kitchen Appliances
Do you leave nails in the wall when you sell a house?
Leave the gaps. Unless you have pictures hanging all over the place, most of the nail holes will be repurposed or concealed in any case. Filling may be more apparent than leaving them there, and certainly don't try to paint only over the hole because it will look worse. You may go through our article on How to Patch and Repair Drywall for more info on this.
Can you take down curtain rods when selling a house?
Some sellers take down the curtain rods and leave the curtains behind. This is completely up to you and will depend on how much work you want to do before putting your home on the market.
Can you leave furniture when selling a house?
Some sellers choose to leave the furniture in their homes when they sell it. Others choose to take it with them. Again, this is completely up to you and will depend on how much work you want to do before putting your home on the market.
Also Read: Where to Donate Your Furniture