Red Flags to Look out for before Renting a House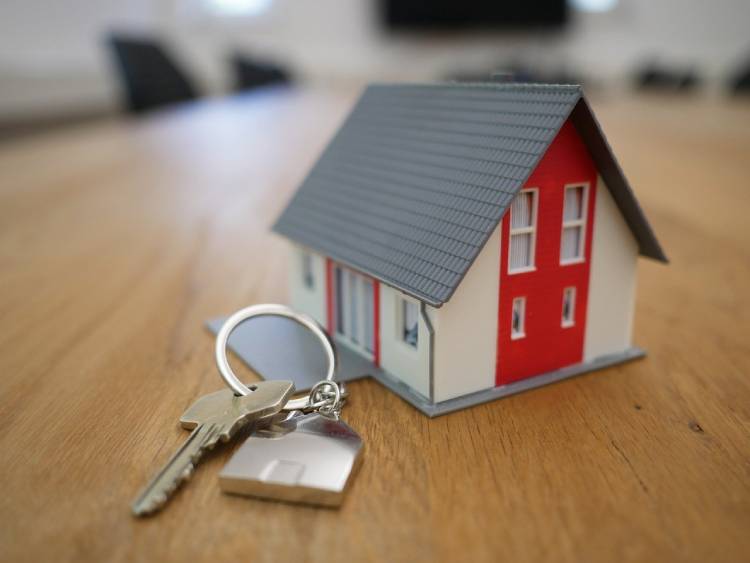 Finding a perfect house to rent is tedious. It takes a long time to find the right one and a lot of commitment. The last thing you want is to rent a house that isn't up to your standards. Just as much as it's important to take time finding the perfect place to live, it's just as important to avoid finding yourself in a place that will cause you stress. Here are some things to look for before renting a house.
You may only visit the location at specific times
One of the most important things to look for in a potential rental location is whether or not you can visit it whenever you like. Renting should be based on the tenant's needs, and if they cannot see the property during daylight hours, then there could be something wrong with it. There may be a light on, or someone who lives there might be home. If they only allow you to visit the property during specific hours, then try and find somewhere else to rent.
Limited collection of Photos
Having limited photos to look into can make it a problem for tenants who want to see their potential home. Some landlords may ask for way too much money just because the location is good or want to protect their privacy. In these cases, having limited photos can make it hard to estimate how big of a place you will get for your money.
The Lease Agreement in Incomplete
An incomplete lease agreement can already be a red flag. If a landlord does not complete their lease agreement, then that can mean that they are not professional enough to rent houses. Any legal paperwork should have been completed before you even sign the dotted line, especially if you are signing it online. An incomplete lease agreement can mean that the landlord is not offering something worth having or doesn't care enough to provide good service.
Also See: How to Break a Lease without Penalty
Enforced Payments in Cash
Another big-time red flag is whether a landlord only asks for payments in cash. That should be an immediate red flag if you need to pay the rent and pay it in cash. Not being able to provide a receipt can also be a red flag as well as there is no confirmation or proof of payment. This could mean that the landlord wants to avoid paying tax, or they are simply trying to make it difficult for you to pay, which could lead to late payments.
The Price is Extremely Low
When it's too good to be true, it usually is. If you are looking at a house for rent and the price seems too low, then there could be something wrong with the location or structure of the house. This means it's probably in an awkward neighborhood, has appliances that don't work properly, or aren't even finished building yet. There are always expenses that need to be considered while renting a house, so make sure you know all of the costs before signing any papers.
Unpleasant Odor in the House
You ever walked into a house and had a stench filling up the air, and you are wondering if you should keep looking? The smell of a house is one of the first things you should look for. If it smells like mildew or pets, that can mean that not enough cleaning has been done, and there could be something wrong with the house, such as moldy walls or carpets. It's much easier to detect an unpleasant odor in a house before moving your belongings and furniture in.
Also Read: Tips to Clean the Carpet | Getting Rid of Odor at Home | Mildew vs Mold
Poor Reputation of the Neighbors
The people who live near you can make or break your experience as a renter. It's always best to look into how the neighbors are before moving in; it will make for an easy transition if there is a good relationship between the tenants and the neighbors. If there have been a lot of problems with break-ins or loud fights going on, then you might want to find somewhere else to move into.
There are too many things that need to be Repaired
If you see too many things that need fixing, that could be a red flag. If there are broken windows, holes in the wall, or missing tiles on the floor, then it's best to find somewhere else to rent. These things need fixing because they are considered health hazards, especially if you have children living in the house.
The Sudden Rise in the Rent Price
If the price was good when you first started looking at the house but then suddenly became much higher, then that could be a red flag. That is another red flag if you haven't even signed any documents or put down any money. Not providing receipts can also be a red flag if you have paid a large sum of money. If the price is raised, then it might be best to find somewhere else to live or negotiate a lower cost so you can save some money. You may also read our blog on How to negotiate Rent increase with your Landlord.
The Landlord is Unreachable Most of the Times
Tring! Tring! Who's there? Not the Landlord. That could be a red flag if you call or email your landlord and never get back to you. When there is an emergency such as a broken pipe in the house, not reaching your landlord is frustrating and challenging. They should always try their best to get back to you; if they don't take the time to do so, you should find somewhere else to live.
Rushed Tour of the House
That is another red flag if you are being rushed through the house. If you are held to a tight schedule with only a little time to take a look around and see if it's somewhere you want to live, then that means they want your money and don't care about your personal preferences. You should never feel rushed, and if you do, that is a red flag.
Also See: Best Cities to Rent a House | Why Renting is better than Buying | What to do and not do when Renting a House
Conclusion
If you see any of these red flags before renting a house, then that could be the reason you should find somewhere else to live. Read carefully before signing documents, and make sure to ask about all hidden fees associated with the house. If the landlord seems unwilling to work with you or doesn't try their best to fix problems, then there is usually a good reason for that. A house is a place where you should feel safe and happy; if there have been several red flags before moving, then it's best to find somewhere else to live.
Frequently Asked Questions
What qualities does a landlord look for?
A landlord looks for a renter who pays their rent on time and pays attention to details regarding rules and regulations. A good tenant communicates well with the landlord and doesn't cause any trouble in the house.
What should you keep an eye out for when looking at houses?
When looking for houses, you should keep an eye out for how well the home is kept and any significant issues with it. It's best to look at the overall condition of everything; even if it seems like a beautiful place, broken windows can cause serious problems later on.
See Also: Red Flags to look for when Looking for a House
How do you politely tell your landlord no about an increase in rent?
You can politely tell your landlord no in many ways. You can communicate with them and explain why you would instead not increase the rent; you can show them comparable homes in the area for a cost similar to theirs, etc. If they are unwilling to work with you or negotiate on the price, it's probably best to find somewhere else. You should also read our Article on on Things to know about Home Eviction
How can I lower my apartment rent?
Lowering your rent can be difficult, and there isn't always a solution. If you want to lower the rent, it's best to show your landlord comparable apartments in the area and negotiate the price. Also, if you haven't been good about paying rent on time lately or some other issue has occurred, then they might be willing to drop the price to keep you as a tenant.
How do you follow up on a rental application?
To follow up on a rental application, you should contact the landlord or real estate agent helping you. If they have already given your information to other potential landlords, then it can be challenging to get in touch with them through other means. Feel free to try emailing them, but also give them a call just in case their inbox is full.
What should you ask your landlord about the house?
It would help if you asked your landlord anything you want to know about the house. You need to know what kind of appliances are included in the home, what common areas (for example, is there a backyard?), how far away the nearest shopping center is, etc. If you don't ask questions now, you could be stuck in a situation that isn't what you expected.
What does it mean when they tell me I have to go through the landlord?
If they tell you they won't deal with your issue and insist that you speak to whoever manages their property, that's very serious. If the person you're dealing with suddenly doesn't have the authority to help you, then that is a red flag. In this case, it's best not to deal with them because they might try to scam you later on.
Why should I ask for a list of any and all fees?
Before renting a house, it's essential to ask about any and all fees so that you can avoid them. If you don't ask about these fees, they might sneak up on you later and cause financial problems with your home. The best way to avoid paying extra fees is to be aware of what fees are already associated with the house.