Pros & Cons of Selling Home During Fall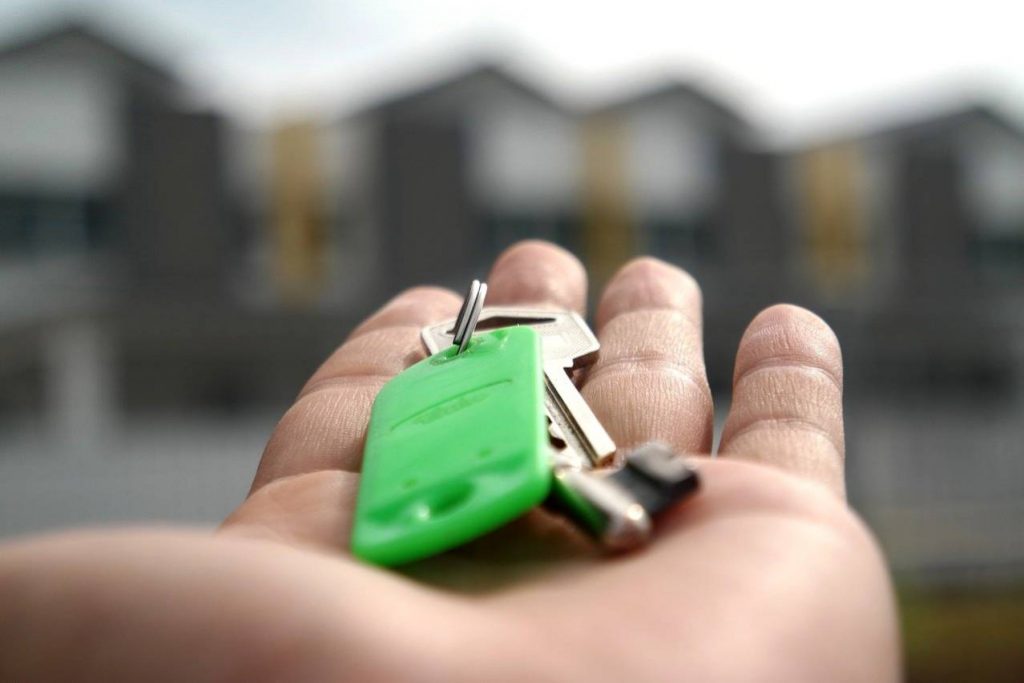 Seasons have always affected people's lives. It impacts climate & Weather change, which brings different kinds of food, work, habitats, and celebration into our lives. Even plants & animals change their lifestyle according to the season.
For example, people usually eat hot and warm food; in summer, people drink lemon or cold juice. Fall brings a lot of things with it, such as apple picking, fun, vibrant colors.
Autumn is the time for new beginnings, so as a house owner, one might like this time of the year to sell their house and start afresh with a new home.
Pros
Homes look Better in The Fall
If you are one of those people who loves color, then the fall is the perfect time to show off the natural beauty of your home.
And with a bit of decoration, it might look absolutely stunning & unique. You can use wildflowers, unexpected seasonal fruits, or metallic pumpkins to bring out the beauty of your home.
Fall is a mesmerizing season that speaks to our soul. When the temperature starts to decrease, people's instinct for searching for shelter & warmth reaches its peak, which is important to consider when it is about selling your home.
The Economy Almost Forces It to become the Right Time to Prepare
Some people consider summer or winter as a perfect time to buy or sell a house, but typically, early fall is the perfect time to buy or sell a new home. Most of the families want to get settled before the school year begins.
The house price rises at this time of year, and people who are determined to get settled will purchase at any cost. So, selling your house might be more profitable than expected.
Also See: Tips for moving during School Years with Kids
Buyers are Eager
There can be a lot of buyers who simply could not find the perfect house for them during the summer, and as earlier mentioned, people usually want to get settled before the school season starts.
Buyers who are highly motivated to get a home are often ready to move quickly, and listing your house in September or October might draw the attention of a large number of buyers.
Some young professionals might also be willing to move due to corporate reallocations and be interested in purchasing a home at this time of the year.
Less Competition
Listing your home during the peak selling season might not be a wise decision for all. Job transfer & other necessary occurrences happen during this time of the year, and it is more likely that you'll find more serious and determined buyers for your listing. 
In spring, home hunters might miss out on a listing as there are a lot of new listings available, but by the fall, the market starts to shrink, which means your house stands out as an opportunity to get noticed.
Fewer properties in the market mean lesser competition and better buyer options.
Get Realtors' Attention
The housing market in the USA is at its lowest in the fall or at least slows down, which means you can get personal attention from your realtor. Few real estate agents even believe it is a great time to sell.
This alone will make falls a better time to consider selling your house. It Is the best way to maximize profits.
Holiday Season
Autumn is full of holidays, and it is always easier to give your house a special look during holidays. Decorating your home will make it more appealing for the customers.
Few people even want to buy a home that can speak to them deeper. You may also offer some financial loans to the scrooge buyers and get a good return on your money. You can also read our Article on Moving during the Holidays.
Ideal Weather for Moving
Nothing can be more inconvenient than moving into your new home during a hot summer or freezing winter. But moving during falls is convenient and pretty much perfect. 
Not because of the weather only but for the condition of the roads also, in this time of the year roads are mostly ice-free and mild cool temperature makes it even easier to move to a new place without breaking a sweat.
Now that we have discussed a few positive sides let's find a few cons to consider before selling or listing your home during the fall.
Cons
Uprooting is Hard
For the parents having a school-aged child, it is difficult to move during the falls. They might hesitate to move during the school year, especially if they are moving across districts.
Most of the time, they want to reallocate within the district only. Also, showing the home to buyers can be an issue if the children participate in virtual school.
Fewer Showings 
The real estate market is at its highest in spring; you cannot expect the same in October or September; in comparison with spring, sometimes you might get half or one-third of showings.
Another thing to remember is to turn all the lights on when you are preparing your home for showing or else it might appear dark, small, and uninviting. 
Lower the listing price
As the housing market slows down, it affects the demand market, which means a price drop.
In such a situation, one can not expect an explosion of price. Though you might get multiple offers for your house, that does not mean all the people showing up tend to purchase or go over the asking price.
Some people may produce lowball offers due to the late season. So, if you are desperate to sell, do not maximize the selling price of your house.
Limits your Holiday Decoration
Winter & Fall are the seasons for decorations, but decorating your halls with Halloween pumpkins or Christmas décor can make people think twice before they decide to purchase.
Keeping your décor to a minimum is a wise idea if you sell it during the falls. You must declutter your house, placing the decorations back.
Also, with a long list of holidays, finding a date to fix a meeting to show your home might be an issue. 
Also Read: Selling a Home in Spring | Selling a Home in Winter
Conclusion
Considering all the mentioned factors, if you still want to sell your house during the falls, make sure the real estate agent you are trusting with the process has experience selling houses during the falls.
Listing your house during the falls will provide you with many serious buyers, but not everyone will tend to purchase. Also, if you need to move, hire professionals to help you make it easier.
And now it is time for some FAQs.
FAQs
Is it a bad time to sell your house in the fall?
According to research, the worst time to sell a house is in December & The best time to sell a house is in summer, which is, on the other hand, the worst time to purchase due to high competition.
During fall, listing your house will leave you with fewer properties to compete with as it is an off-peak season. Therefore, it is a misunderstanding that selling your home during falls won't give you desired value.
Why are houses selling so fast in 2021?
Comparatively, homes are selling faster in 2021, according to recent history. Housing shortage can be one of the reasons, or maybe buyers are seeking wider spaces to live.
Some people will buy a new home that fits their new lifestyle as the pandemic is considered to be at its near end.
What should you not fix or repair when selling a house?
While selling a house, one should make sure that the house is decluttered and clean but should not start a work that they can not finish.
For example, if you plan on fixing cosmetic flaws, electrical issues, walkway cracks, or old appliances of your house before you sell it, it can prove to be a bad idea.
Typically investing in a property, you plan to sell is not a smart play. You may even ask a local agent for any suggestions.
Read Also: How to Sell a Home that needs Repair
What is the thing to do when selling a house?
When you wish to sell your house, first you need to hire an experienced agent who knows the market, then set a timeline and get a home inspection. 
Get a few professional photos of your house that will create an impact on the buyer's mind, that put your house on the market at a realistic price, and last but not least, do not invest your money in unnecessary upgrades.
What adds the most value to a house?
If you are planning to add some value to the place you live, you need to improve the existing layout first.
Start with the kitchen, then improve the bathrooms and so on. You may paint the rooms freshly, improve the lighting, and, if possible, arrange the lighting according to the room's theme.
Apart from this, a thousand things can be taken care of like energy efficiency, curb appeal, outdoor coverage, and many more. You may also read our article on Renovations that increases the value of your home.