How To Sell A Home That Needs Repairs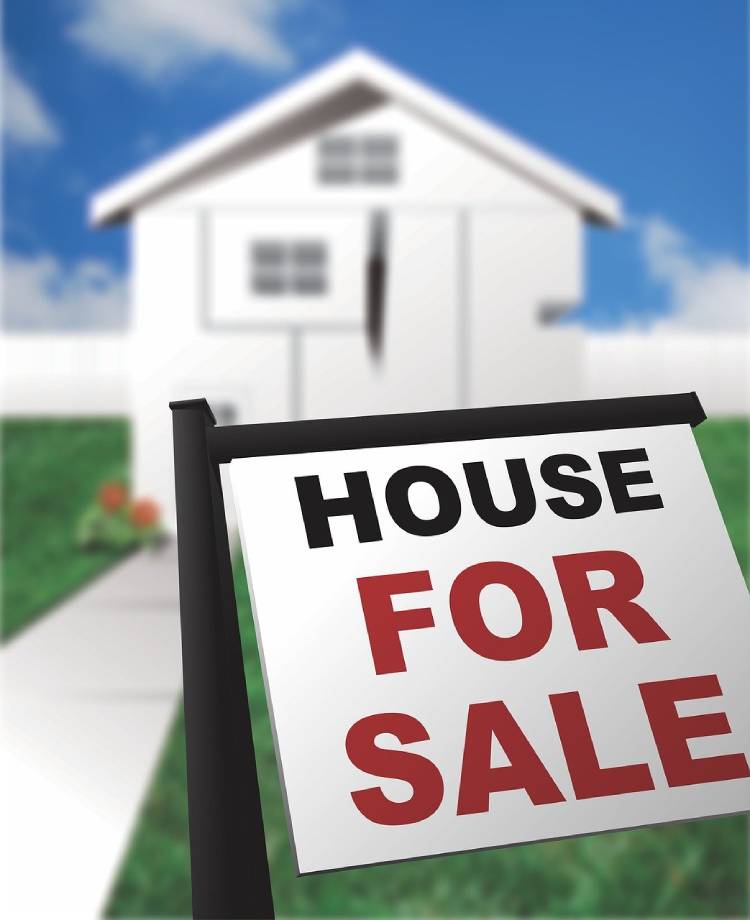 Selling a home that needs repairs can be complicated. Many people are hesitant to buy a home that needs work, fearing that they will have to spend more money on repairs after they move in. But you can do it if you are willing to put in the work. By being patient, taking your time, and carefully choosing who buys your home, you should be able to sell it.
Here are a few tips and tricks to sell your home that needs repairs:
Be Honest About The State Of Your Property
What's important is that you need to make sure your buyer, especially interested buyers, knows your house's condition; otherwise, there are chances that your buyer might take legal action against you for not letting them know about the repairs the house needs. Being honest with them also helps you avoid any confusion that might result in an offer being pulled at the last minute. However, the market price for homes that need fixing may not be the same as homes in perfect condition. Since your house needs some major repairing, you will have to put a fair price for it to be in the market.
Estimate The Cost Of Major Repairs
If the cost for major repairs is high, you can put your house on the list as "as is," telling the buyer that the house is being sold as it is without any repairs. When the buyer is interested in your home, be specific when describing what needs to be fixed. Many buyers will want a detailed list of repairs that have been done or are in progress because they want a better idea of how much money they would need to spend if they buy your house.
Understand The Buyer Market
Before selling your house as-is, know the buyer market because homes without repairs usually call out to specific buyers to buy your house. Buyers like house flippers or people who can only afford houses without repairs and repair them over time would be interested in your house. Flippers would usually buy houses that need repairs because they know how to fix them and sell them at a profit. They might not even want to put in the effort of fixing your house if they think it's in good condition. Other buyers may like the area you live in and would like to invest in your house because they may have the money to do all the needed fixing.
And lastly, you may find buyers interested in houses that need repairs because de-repaired dwellings are sold at a low price, and these buyers who can afford these houses don't mind buying them because they know they can fix them up to look like new with time. Selling a house that needs fixing can be challenging, but if you keep each of these tips in mind and sell your home smartly, then you might just get lucky enough to find the right buyer to buy your house.
Also See: Avoid these Mistakes when Selling a House
Rid The Clutter And Clean The Dust!
Organizing your home and getting rid of all the clutter and dust-free does help in adding value to your home. Don't only focus on the inside of the house; improving the appearance outside your house, like mowing the lawn and potting some plants outside or making the curb look appealing by cleaning it, should do the trick. Improving the appearance of your house does make a difference and attracts potential buyers to buy your house.
Make Minor Renovations
If you can make minor repairs that won't affect your savings, then go for it, it would be an added benefit for making the property slightly more valuable for potential buyers. If you cannot spend any money on your property but want to sell it, start by cleaning the rugs and carpets professionally or using some baking soda to remove the dust from all the surfaces in your house. The walls and repairing all those loose taps and doorknobs would not only make your home look more attractive but would give buyers a positive impression. You can do other minor repairs like repairing the flooring or broken tiles, small plumbing repairs (toilet and sink), or even minor electrical repairs.
Finally, before selling your house as-is, don't forget to replace all the rusted appliances and do a final deep clean of the whole house. A few minor repairs would be enough to attract potential buyers looking only for fixer-upper homes. But this doesn't mean you spend thousands on renovations.
Also See: Renovations that Increase Value of Home | Repairing Drywalls
Pricing Your House Right!
Never make the mistake of overpricing your house because it's a fixer-upper, but also make sure you don't put a low price on it as well. It would be best to hire a professional real estate agent who has experience selling fixer-upper homes and can help you price your house just right. Make a list based on repairs that have been done or are going to be done, and then price your house at a fair price.
Work With A Professional Agent!
Last but not least, you should work with a professional real estate agent. They would provide you with essential insight on how to sell your house if it needs fixing. They know the right price for selling homes that need repairs and can advise you on what kind of repair or improvements are required in order to attract potential buyers looking for houses that need fixing.
A few minor repairs do not equate to a low price for your house, and an overpriced house is not going to attract anyone as well, so make sure you consult with a professional before selling your home if it needs fixing. Keep in mind each buyer has their own specific taste, and it's best to keep all this in mind while selling your house.
See Also: Should Sellers Pay for a Pre Listing Home Inspection
Conclusion
Although it may be challenging, selling a home that needs repairs can be done if you consider the tips provided. By getting rid of all the clutter, making minor repairs, and, most importantly, pricing your house right, you will increase your chances of finding the right buyer for your home. Work with a professional real estate agent to get essential advice on how to sell your home quickly and smoothly. Once you have followed these tips and tricks, it is also essential to be patient and take your time. There might be many buyers who will not be interested in houses that need repairs, which makes it more difficult for you to sell quickly, but don't give up because there are still interested buyers out there. Once you get rid of all the clutter and make minor repairs, you should be able to sell your house in no time!
FAQs
What fixes are mandatory after an inspection?
You will want to focus on molds formed on ceilings due to moisture, water leakage, hazards caused by fire, trips or chemicals, electrical repairs or proper earthing, building structure. These should be looked into after an inspection, also considering the buyer's safety who will be buying your house.
Can a buyer walk away after an inspection?
The purchase contract does allow you to back out if the inspection report is unsatisfactory. However, this should be mentioned in the contract, which you can use as a guide to making your purchase offer attractive enough for potential buyers. And as a buyer, if you inform the seller before the deadline, you should be able to get your money back if you have followed the procedure for opting an out given in the contract, i.e., if you have invested any money already.
What is a red flag on a home inspection?
Home inspections are done to identify potential problems and damages and be fixed before the damage worsens. A red flag is called for when there is a significant problem with water leakages, potential hazards, or faulty plumbing.
How do you know if your house is difficult to sell?
Look for cracks in ceilings or water leakages that are covered by paint or chalked, uneven flooring, or broken tiles, also look for faulty plumbing or any damages prone to severe hazards. If the seller is not letting you see particular areas of the house, then you should consider backing out.
You can read our Article on to find out Potential Reasons why your House Isn't Selling?
What to do if you can't afford to fix the house to sell?
Suppose you can't afford to work on major repairs. In that case, you can focus on minor repairs like repainting the house, repairing damages caused by water leakage and faulty plumbing, doing some gardening, and clearing up the clutter. These will help you sell your house quickly at a reasonable price and attract potential buyers. Working on minor repairs would be easier for you than draining your account for major ones.
How much do repairs cost?
Repairs can vary depending on the degree of damage, and it is best to consult a contractor or an expert if you have no idea what you should be working on. That being said, repairs will not break your bank but can help you get a reasonable price for your house. Repairing some leaks or cracks, repainting an entire room, or even re-grouting tiles can help you save money while selling your home more easily. A professional real estate agent will advise you on the repairs needed to sell your house quickly and efficiently.
Also See: Tips to make a Room Look Bigger | How to Sell a House and Buy a New One Simultaneously