How to Sell a Home and Buy a New One at the Same Time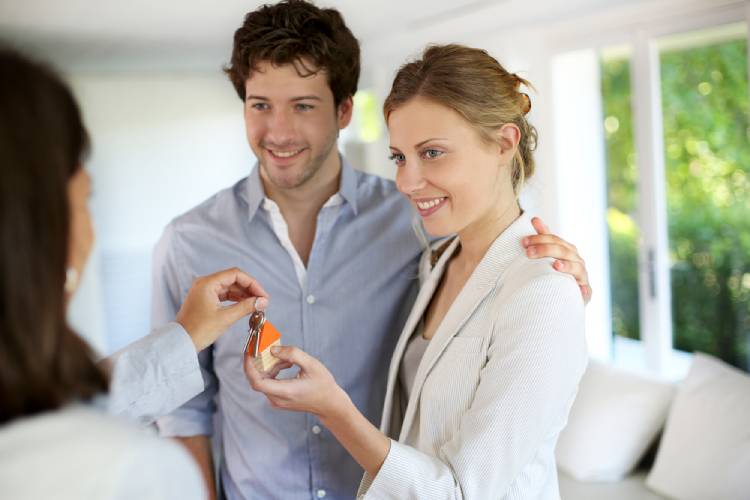 Whether you're selling your home and moving to a new one because of a job transfer, want to relocate to a better school district because your current one isn't suitable for your growing family, or simply want a bigger house due to increased family members, moving is never easy.
Buying a house is often regarded as one of the most stressful life events, but when you're trying to sell your existing property while purchasing another, the stress levels multiply.
However, if you follow these steps, you can streamline the procedure and lower your stress while also making it a relatively simple process.
Should You Buy or Sell first?
Some say you should first sell the current home so that you are not stuck between two mortgages, while others say you should buy a new home first and then sell the existing home so that you are not left out without a home for an extended period. While these opinions are very generic and like a two-edged sword, they serve us with the reality of the transition that takes place and allows us to look deeper into our current scenario and choose what's best for us. Let's take a look at both the scenarios, along with their pros and cons, and some helpful tips to guide you through such situations.
Selling your House before Buying a New One.
Many individuals choose to sell their current residence before purchasing a new one. This allows them to have the cash from the sale on hand when looking for an ideal house, which reduces stress. It becomes challenging to keep track of two mortgage payments and pay for closing costs when you have two houses.
The most significant drawback to this technique is that you will be homeless due to a lack of options. You're left in limbo once you sell your house and look for another, living in your parent's basement or on a friend's living room sofa. Living without an end in sight may be inconvenient for anyone, especially if you have a family, pets, or numerous possessions.
You must also relocate twice. You must first go to your temporary residence before moving to your new house. That means double the trouble and expense for you.
You might feel rushed or under pressure when trying to sell your old house and find a new one. This is tough because it might make you buy a house that is not the right one.
Also See: Mistakes to Avoid while Selling a Home
Pros:
You can have all the cash in your hand after selling your old house.
Less stress because you don't have two mortgages to worry about.
Qualifying for the next mortgage becomes easy.
Cons:
You might feel pressured or rushed when trying to buy a new house which might affect your decision to buy the right house.
If the current market is slow, you might end up staying homeless for a long time.
Moving twice might cause a lot of hassle and increase the cost.
Tips if you're Selling First:
There are a few things you can do to make the process of selling your home as easy as possible if you opt to sell first:
List your house with a real estate agent
Inspect and arrange for repairs of the current house before selling it. This way, your house will be more likely to sell faster and fetch you the amount you are looking for.
Arrange for house showing where people can come and have a good look at your house before buying it.
Arrange for a temporary place to stay when you have already sold your house and are looking to buy a new one.
Start looking for a new house in the desired locality.
Contact a Mortgage broker and assess your financial grounds and what you can afford.
Buying a house before Selling
There are several advantages to purchasing your new house first before selling your old one. The most significant of these is that it makes the transition easier. You may take your time, transport your belongings to the new location at any time frame you choose, and avoid living in uncertainty while you wait for that old home to sell. It's also a smart option if you have a limited timeframe. Buying first can help ensure that you have somewhere to live by a specific date if you know you need to move in a different city for a new job by a particular date.
On the financial side, things are a little bit different. Purchasing a new home first necessitates access to substantial monetary resources. You'll still have to worry about your existing mortgage payment, as well as closing costs, a down payment, moving expenses, and maintenance and repairs on both houses. It might be challenging to handle when you're short on cash or have a tight budget.
Purchasing first might also make obtaining a mortgage more difficult. Your debt-to-income ratio may be considerably higher because you still have your old mortgage obligation. That could result in less available cash for your new purchase, higher interest rates, or even not qualifying for a loan at all if you don't meet the requirements for most mortgages (i.e., a debt-to-income ratio of no more than 43%).
Pros:
You can relax and take your time to look for the house you really want.
You don't have to worry about having a place to stay while selling your old house.
You won't feel pressured and stressed about selling your home.
Cons:
Your existing mortgage payment will still be there, so you might not be able to save as much money as possible.
You also might not even qualify for buying another house if your debt to income ratio is too high.
Difficulty coming up with a down payment for the new house.
Maintenance, repair, and upkeep of two houses.
See Also: How to Pay the Mortgage Fast | Home Buying Process
Tips if you're Buying first:
Here are a few things you can do if you opt to take this route:
Plan your finances since this option is going to be financially demanding.
Focus your funds on getting a new house and not wasting them on moving costs.
Look for houses that come with a garage and possibly a yard to keep maintenance, repair, and upkeep costs at a minimum.
Start saving now to finance your down payment.
If you find a home that fits your needs and offers the right price, do not hesitate to put an offer.
Negotiate with the seller so you can get it for a more affordable price.
Read Also: Buying a House from Seller's Market | How to Start Saving for your New Home
Buying and Selling simultaneously
Selling your home and buying a new house simultaneously might be very stressful. It is important to know the right steps to take to avoid losing control of the situation. This way, it can be an advantage instead of a hassle, especially if you are working with a real estate professional who will help guide you through the process.
First, it is important to know that your real estate professional will likely be engaged in both transactions (buying and selling) as they work for you. This means that you will not have to deal with two different agents.
Additionally, if you don't want to lose money or miss out on potential buyers, it is best to start looking for your new home before putting the house on the market. This way, you will better know what is available and decide if it's worth selling your current home or hold on to it until you find something more suitable.
Once you have decided that procuring a new place is the best option, you need to consider the financial impact of buying and selling at the same time. Most people will tell you that it is a bad idea to combine both transactions as you might not have enough capital to cover all expenses, which could lead to losing money and other setbacks. Although there are disadvantages, there are also some clear advantages that make buying and selling at the same time a better choice.
Both buying and selling a house means a lot of paperwork, in addition to a lot of moving from one place to another. While you will keep the old house in good condition, you must find a new one that fits your needs. You also need to consider all other costs such as taxes, legal fees, and repairs or renovations.
Which one is the best option for you?
The decision is entirely up to you and your current situation. If you want peace of mind and don't care about the money, buying a new place without selling your current one might be the best choice.
On the other hand, if you do not want to get rid of your old house yet and take on too much stress, trying to buy first is the best decision.
One thing that will help you make up your mind is determining your current financial situation and future goals for yourself and your family. There's no right or wrong answer, but only what works for you personally regardless of if it's buying before selling or vice versa.
Also See: Top Rated Professional Moving Companies in the USA | Questions Every First Time Home Buyers should Ask | Seller's Market vs Buyer's Market