How to Prepare Your House for Listing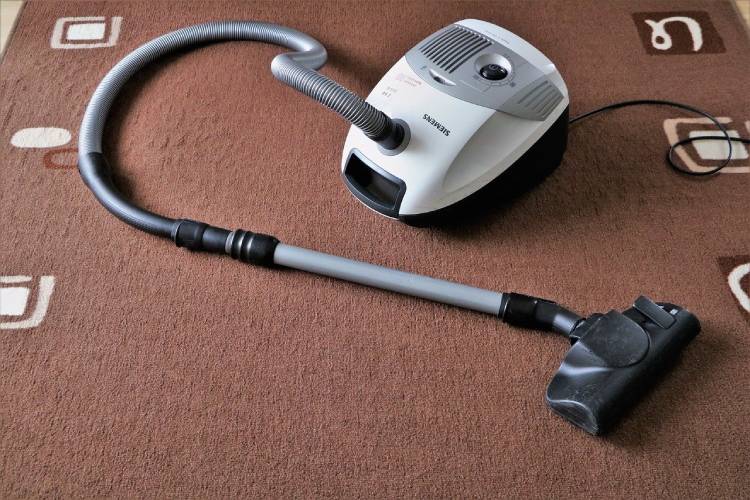 Preparing your house for sale takes a lot of time and effort, but with a bit of preparation, you can be assured that your house is in its best light for potential buyers. Many people put a lot of preparation into their home before they move in but don't put as much work into preparing it for sale. Now is the time to bring them up if you have spent time and money on renovations that you would like to recoup when putting your house on the market. You can do several things to make your house look its best without spending too much money.
When selling a house, first impressions go a long way. If your house looks like an eyesore on the outside, potential buyers will be turned off before they even step inside. That's why it is essential to ensure that your lawn is well maintained and that you don't have any overgrown shrubbery blocking windows or doors (check that you can easily open and close doors leading to the yard).
By making these changes yourself, you will know where everything is and won't have any unpleasant surprises when the real estate agent shows up. Here is a guide that will help you prepare your house for sale.
Begin With A List Of Criteria That The Home Has To Meet
Being organized and listing down the criteria required for the sale of the house makes it easier for you to focus on what is needed to meet your demands. It also helps you prioritize what needs immediate attention and what can wait. If homes are competing, it is best if they all meet the criteria already set by the market, beginning from repairs to selling price, so that the home will be exposed to as many potential buyers as possible. Read our guide on Monthly Home Maintenance Checklist to know how you can regularly maintain your house so it becomes easy for you when you want to sell it.
Take Your House From Dirty To Clean
Sweep and Swop, Make Your House Rock!!
You don't have much time between the moment you list your house and when it is time to present your home, so cleaning should be done quickly. Having a clean house that smells good inside will help potential buyers picture themselves in the house. So start by opening all windows, remove carpeting if possible because this can hide dirt, dust, and worse, and prepare the rooms to be painted. Even if you can't paint it all, you can at least make sure that your house smells fresh and is dusted well.
Cleaning your house is the first thing those prospective buyers will notice about your home. A dirty or cluttered house sends them a message that you are indifferent to its condition, therefore making it less appealing to potential buyers.
Make The Entrance Appealing
Every house's entrance counts because that is the first thing the buyers will see when they come to see your house. So clean the entrance, make it look inviting, add a few decorative details, maybe some landscaping, clearing out the clutter, mowing the lawn, and adding some new flowers to give the entrance a fresh and welcoming feel. Read our Article on Ideas to Landscape your Frontyard to know more on this.
Clear Out Any Clutter And Make Sure Everything Is Tidy
Declutter away! Before putting up your house on the market, get rid of all the clutter in your house.
You may think you need all that stuff in the house, but when it comes to selling a house, less is more, and having too much in the home can make it look smaller. You can sell or give away some of these items to avoid picking them up later. It is also advisable to keep personal photos off the walls to allow potential buyers to imagine your home as their own.
If you want to keep something bulky, it is best to cover them up with sheets or put them in boxes and label everything. It is recommended that you not make up rooms because this will turn off some prospective buyers who may think they cannot do whatever they want with the house.
Pack it up and label it up to make your home look more spacious. The master bedroom is known for being a personal space that you want to keep from prying eyes, but if buyers can't see the room, they may feel that there's something wrong with it or that they can't picture themselves sleeping in that room. So it is best if you can move furniture out of that room or put it in another room for this particular viewing so they'll be able to see everything without having too many thoughts about what's in your bedroom.
Also See: Tips to make your Room look Bigger | How to Remove Rust form Outdoor Furniture
Decluttering Kitchen
Cluttered counters, dirty appliances, and a sink full of dishes send out a clear message to any potential buyers that you haven't cleaned up for this showing.
Take the time to run through the kitchen and wipe down all surfaces and appliances, empty your dishwasher, and put away anything in your cabinets, so they aren't open when buyers come by.
The kitchen is one of the most important rooms in a house because this is where your buyers will see how you live, what kind of cook you are, if they can picture themselves cooking there, etc. You want to make them feel comfortable and at home. 
See also: How to Paint Your Kitchen Cabinets
Decluttering Basement
Again, the basement is another important room to de-clutter and should not be left out. You may want to store some of your items down there, but if you do this with everything else in the house, it will only look like a mess, and potential buyers won't be willing to go through with the purchase. You can, however, keep those things that are important such as kids' toys or anything related to hobbies.
Clear Out Cupboards And Cabinets
Cupboards and cabinets are other important fixes that you have to clear because if they're full, it sends out the message that there is no room for your buyers to store their things. You don't want them to buy a cupboard or cabinet only for it to be useless, so be sure to clean up these places before the house viewing.
Clear And De-Clutter Closets
The same goes for your closets. You want to empty them and make them, so there is enough room for the buyer to store their things after purchasing the house. Remember, people don't want something that isn't useful to them, so give your clothes, shoes, and other apparel away or place them in boxes so people can easily see their contents.
Get Rid Of The Old – Donate Or Sell Items You Don't Need Anymore
You can give away things that you don't need before selling the house or keep a junkyard sale so people can even buy them from you at a lesser price. It's just important that you get rid of these things before the house viewing so they won't feel overwhelmed by what is in your home.
If you're unsure whether to keep something or toss it out, ask yourself if it is useful or if you'll use it again. If not, it's probably time to give them away or sell them for cash!
See Also: Where to Donate Electronics before move | Where to Donate Furniture
Get Your Windows And Walls Cleaned Up.
Wash your windows and clean your walls.
You want to get rid of any dirt on the exterior surfaces such as windows, doors, and siding that's visible from the street. Other than that, give your walls a fresh coat of paint to help them look newer and cleaner, as well as remove any stains such as those from pet urine or food. You can hire someone to do this or even do it yourself with a power washer. If you don't have a power washer but have a garden hose, you can attach your pressure washer to the end.
You can also hire someone to do these services for you depending on what you're willing to spend and how much time you have. You should at least try to clean up any visible stains because this will send out the right message about your house to the people who are seeing it.
Paint, Paint, Paint!
Have house repainted, especially where it's needed because people notice those first. It is best if your house has a neutral color because buyers can imagine themselves in a new shade or a bolder color that they like. If you can't do that, it is best to paint the walls neutral and add lighting in dark areas like corners and underneath your kitchen cabinets. Try to clean up your house by removing marks or painting over them so they won't look too bad.
It is recommended that you hire professionals for the painting job because if you do it yourself, you might not paint the right way, and you could end up wasting time. You could even end up doing a poor job that will send potential buyers away. Hiring a professional can cost you up to $250 – $790 depending on the room you want to repaint, but for a quick home fix, it is worth spending that.
Read Also: How to Repair Drywalls | Paint the Deck
Clear Your Front Porch Or Deck
This is the first place buyers will notice, so it needs to look presentable! Get rid of anything that is clutter, old, and dirty looking. Please clean up the porch or deck by sweeping it out, wiping down the surfaces with a damp cloth, and adding some potted plants to give it a nice look. Other than that, replace any broken steps or railings, so potential buyers will see that your house is well-maintained.
It's best if you make it less cluttered and let them see themselves spending time outside on your deck or front porch after a long day of work.
Make Your Light Switches And Outlets Safe
Do not have exposed wires hanging around from old broken appliances or other home items because this will send off the wrong message to the buyer. It's best to turn off these appliances at their primary power source, so they won't know it is broken, but they can still see that you have made an effort to fix it.
You want the buyer to think that your house is safe, so take this seriously. You don't want anyone to get hurt by exposed wires or broken appliances when they're in your home trying to check out its features and safety features.
Add Some Outdoor Lighting If Needed
Buyers want to compare with similar homes in the neighborhood, so having a well-lit-up house is necessary. This is a great selling point because many buyers go for bright and spacious looking homes, so it is important to have your windows, doorways and other areas lit up. Even if you don't have outdoor lights, add some that are placed evenly around your house's exterior to give buyers an idea of how bright and festive it can be at night. Look in to our Article on Choosing Right Lights for your Room.
Be sure to remove any dead plants outside your house. People will notice dead plants over all the living plants you have in your garden.
Add Some Accessories
Throw in some decorative items like wall art, decorative pillows, and family photos for visual interest and to draw the buyer in. You can buy some DIY art online for your House. If you don't want these items, then just set out a few pieces that show off your style and taste, so potential buyers know if they like it as well.
You may also install new flooring or kitchen cabinets depending on what's needed. These are just small changes, but they have the power to influence your buyer's decision, so it is worth throwing in a few things here and there that will give you an edge over the other house listings.
But don't go overboard with decorating or changing because this could also turn off some potential buyers looking for something simple or who want to do the changing themselves. If you overdo it, buyers might think that there's something wrong with your house, or maybe they won't like how you use accessories.
Hire a Real Estate Agent
You don't have to do all the work alone when selling your house because a real estate agent can help you get things done. A real estate agent would know what people look for in a home, and they'll sell it to whoever is interested. They will advertise it and show it off to potential buyers so you won't have to worry about how your house looks from the outside.
If you're still not sure, then the best way to get your home ready for sale is to get a real estate agent who can take care of the things you don't want to do and give you expert advice and tips on how and what needs to be done before your house hits the market.
Please Make Sure All Appliances Are In Good Working Order Before You List Them With Photos
If you want to sell your house quickly, make sure the appliances are properly working and in good condition. When photos of your appliances are compared with those of other houses for sale, people will be able to tell which one looks like it has been well-maintained and taken care of.
This is a small touch that potential buyers may or may not pay attention to because they don't want to focus on small details that could give them doubts. However, this is very important, especially if you're selling your house for a high price which means buyers are paying more money to expect higher quality.
Make Sure Your House Smells Good
A house that smells good is more likely to attract potential buyers than one that doesn't. An inviting smell can make your guests feel at home. You can do this by baking or cooking something for a few hours before the real estate agent comes over. This way, it won't be difficult to maintain the smell even if nobody is inside, and potential buyers will walk into a house that smells nice.
Or, you can use potpourri or scented candles to make your home smell good. Make sure no smoke comes from the candles because the last thing you want is for someone who's allergic to bees or wasps to see your house and not come back again. If using candles, make sure they are in safe areas away from curtains and other flammable things. Also, please place them in an area where the smoke will dissipate quickly so you won't have to wait for it to burn out before using your home again.
People like homes that look clean and smell good, but they also want to feel welcomed by the owners. If possible, put fresh flowers around your house. Fresh flowers give off a nice appearance and make your house look warm and inviting. Please place them in areas where they're visible so buyers can see that you take great care of your home.
Take Feedbacks
Taking feedback is a good practice because it helps you realize whether what you are doing is right or wrong in terms of showing your house or things you can work on to attract potential buyers. Ask your real estate agent for their honest opinion about what you do and how you can improve. Have the buyer's agent contact your realtor for feedback on your house.
Conclusion
It's important to prepare your house for listing by clearing out the old, painting a neutral color on walls, and making sure all appliances are in good working order. If you want to sell quickly, consider what will make your house stand out from other listings that potential buyers may be looking at. Taking care of these small details before you list with photos could help close the deal quicker than if you left them undone or didn't think about them ahead of time. It doesn't take much effort but can have an impactful return when deciding whether they should buy or not!
FAQ's
What if I don't have time to do some of these things?
It's best to hire professionals because they can do it faster and better than you. This is to keep the appearance of your house from being gritty or from not looking well-kept. If you can space out everything in a few days, then try your best to do everything because if you don't, it can be a turn-off and make buyers think there's something wrong with your house.
How long do I have to prepare my house?
It's best to finish everything you need by two weeks before your house is listed for sale. This will give the professionals enough time to do their job and allow buyers to see how it looks. If you're late, then people may not be able to come over because it might be too late, or buyers might not stop by because they don't have time to make another visit with all the other houses on the market they want to see.
How do I know if my appliances are in good working order?
You can set up appointments for a professional inspection before you list them, so you'll know if they're working. After that, you can take photos of them to show buyers. You can also ask your realtor if they've seen that type of appliance working before. If all goes well and a buyer likes your house, they will likely contact a professional inspector on their own, so the appliances are in good working order when they visit.
Can I do some parts myself?
Yes, but make sure you know how to do it correctly and make sure everything works. If you don't, then it's best to hire professionals who know how to do these things properly because doing it wrong can create more significant problems or lead to bills with huge repair fees.
Is it okay to add a personal touch?
In moderation, yes. Make sure your personal touch doesn't take away from what they want in their new home. If you add too much, buyers may not like it and decide not to buy the house.
What if I want to sell quickly?
Ensure everything looks good and that all appliances are in good working order. The more buyer interest you get, the better your chances of selling it for a higher price or quicker.
Also Read: Tips for Selling a Home for First Time | Potential Reason why your home isn't Selling | Factors Affecting Value of your House | Things to do Before Listing your House for Sale