How to Get a Mortgage When You're Self Employed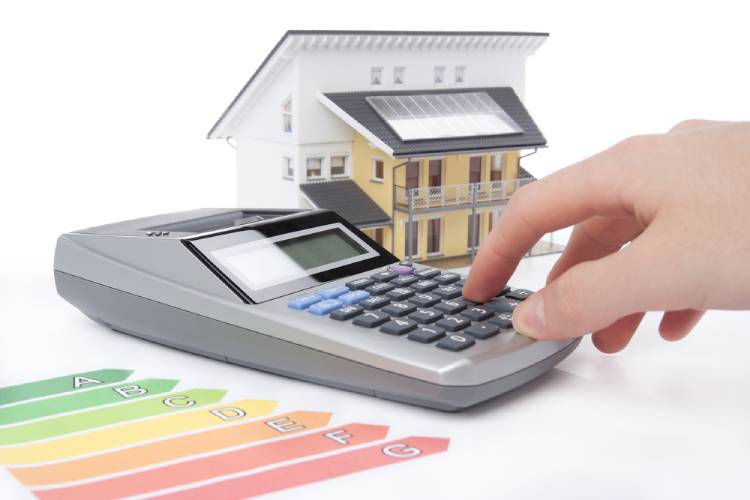 The life of a self-employed person is very different from an employee. This is especially true when it comes to finances. In most cases, self-employed people have to manage expenses and income on their own because they don't have the benefit of being under an employment contract that dictates how much they will be paid at regular intervals. This is one of the reasons why they may find it challenging to get a mortgage compared to an employee.
However, through proper planning and self-discipline, you can also enjoy the benefit of receiving your monthly income on time for mortgage purposes. Of course, you will need to be ready with all the documents required by the bank to receive this benefit.
For a self-employed professional, getting a mortgage loan is similar to what an employee has to go through. The only difference is that you will need to ensure that the documents are ready to validate your income and expenses. Here are some things to consider when looking for a mortgage loan.
How to Qualify for a Mortgage When Self-employed
Qualifying for a mortgage loan is not that different when you are self-employed. You will need to submit several documents to prove your income, expenses, and creditworthiness. However, the bank will have more stringent requirements for self-employed people in most cases. This means you should be ready with all the documents you need before starting your application process.
For a self-employed person, you will need to ensure that your documents are complete, including pay stubs for the past few months, tax returns, and business records. This is why it is always better to speak with a mortgage broker beforehand to get proper advice before submitting your application.
One of the most important things to consider when applying for a mortgage loan is your credit report. If you have missed any of your payments in the past, this would be regarded as bad and may make it difficult to get approved by a mortgage lender. This is why it's crucial to get all your documents ready so that you can explain how things happened if there are any less than perfect marks on your credit report.
Many self-employed people have found it challenging to get a mortgage loan because their income is irregular and unpredictable. However, this doesn't mean you can't use your income to apply for a mortgage. Instead, you will need to ensure that the lender calculates your ability to repay based on your income. You can do this by requesting a repayment schedule to ensure that the lender calculates your income based on what you are sure of receiving each month.
You should also make sure that you have included all sources of income, which will show the lender that you can repay the loan even if your business is not doing well or there are times when you cannot work.
The good news is that even if your income is irregular and unpredictable, you can still get a mortgage loan because there are lenders like Biz2Credit, which will consider them as long as your credit score is otherwise good.
Documents to Prepare When Applying for a Mortgage Loan
1.Financial statements
This is important to determine how much you can afford to repay the loan. If you are self-employed, you will need to have accounts from your business to see how much income comes in and what expenses are being incurred every month. Whether or not you are self-employed, the bank will always ask you to submit financial statements, giving them an idea of where you stand financially.
2. Business plan
Having a business plan is always essential, especially if you are self-employed. The more detailed information you have in your business plan, the better your chances of getting a mortgage loan approved. This will help the bank understand your business, but it can also show them how much money is being generated by your business every month.
3. Personal and business tax returns
Even if you are self-employed, it doesn't mean that you can skip submitting personal and business tax returns. This is because the bank will need to see your income for yourself and how much is being collected by your company to determine what amount they can loan out.
4. Credit score
Your credit score will determine whether or not you can get a mortgage loan. The better your credit score, the easier it will be to obtain this type of financing. This is why you should ensure that all your accounts are regularly paid on time, so they don't show any issues about late payment.
Usually, the credit score ranges from 300 to 850, and the higher your score is, the better. This means that you should avoid anything that will affect your credit score, such as missing payments or the closing balance of an account. The higher the score, the easier it will be to get approved when applying for a mortgage with a lower interest rate.
Following are the grades of credit score that the lender will consider while assessing your loan application:
Exceptional: 800-850
Very Good: 740-799
Good: 670-739
Fair: 580-669
Very Poor: 300-579
You can conveniently check your credit score online. The FICO score is the one commonly used by lenders when making decisions on whether or not to approve your mortgage loan.
The bank may eventually ask for additional documents if they think it is necessary to review your application. However, getting these documents prepared will ensure that your mortgage loan application will run smoothly.
Mortgage Loan Options For Self-Employed
There are different mortgage loans available in the market to suit your needs. The interest rates, terms, and conditions will vary depending on which type you choose to apply for. Make sure that you know what each one has so you can choose the right one for you if ever your mortgage broker suggests it.
Fixed-rate mortgage
This type of loan is best for borrowers who plan to stay in the property long-term. Fixed-rate mortgages are also suitable for those people who want to save on interest fees because their rates will never change during the repayment term.
Adjustable-rate mortgages (ARM)
This type of loan is commonly chosen by homeowners who plan to stay in the property for a short period or homeowners unsure if they want to own real estate long-term.
Bank Statement Loan
A bank statement loan is for self-employed people who don't have the paystubs or W-2s that banks typically require. They instead look at your company's bank statements (usually 12 to 24 months) to verify your after-tax income.
Regardless of your credit history, most lenders demand a larger down payment for a bank statement loan. It also has a greater interest rate to reflect the perceived danger of lending to someone whose income is less steady.
Also See: Things You Need to be Pre-approved for a Mortgage
Home Buying Assistance Programs
Programs that help first-time homebuyers with the down payment are sometimes available, especially if you live in an area where affordable housing is hard to find. But often, the assistance comes in the form of low-cost loans or interest rate buydowns rather than grants or gifts.
The following institutions offer programs to help people purchase their first home:
U.S. Department of Housing and Urban Development.
State housing finance agencies.
State or local government entities that receive Community Development Block Grant funds from the federal Department of Housing and Urban Development.
If you think this is something you need, it's best to talk with a mortgage broker who will be able to tell you what your chances are of getting approved. You can even see if they have a specific program for first-time homebuyers that you can take advantage of.
Also See: The Process of Home Buying
Mortgage Loan Application Tips
After you've chosen the type of mortgage loan that's best for your needs, it's time to submit a formal application. Here are some tips to speed up the process:
Make sure all required documents have been gathered, and you know what other documents might be needed so you can ask your mortgage broker or lender about it.
Don't leave out any critical information that might affect your application. Details such as a job loss, bankruptcy, or foreclosure must be disclosed.
Gather all tax returns and W-2 forms dating back three years. If you're self-employed, ask the lender what proof of income they need to see (or give them copies of your profit-and-loss statements).
Be prepared to provide written proof of assets. For instance, if you have $50,000 in a retirement account and $10,000 in a checking account, the lender may be interested in knowing this information.
After all required documents have been submitted, and your application has been approved or rejected, your loan application should be complete. The loan term will depend on the type of mortgage you have signed up for, and a fixed-rate or ARM can last anywhere from two to 30 years, while a Bank Statement Loan typically only lasts three to five years. Make sure to choose a fixed rate or ARM because it's better long-term financial stability.
Your lender will send you the terms of your loan in a Loan Commitment Letter that lists the loan amount, interest rate, monthly payment, start date, and duration. You'll need to sign it and return it to them before closing on your home.
If your mortgage broker believes you might have issues when applying for a mortgage because of your credit history or self-employment, it's up to you to show them you're responsible. This means making your mortgage payment on time, having no delinquencies in your credit report, and staying out of debt. Lenders are much more willing to work with borrowers who are financially responsible.
List of Lowest Mortgage Lender Rates in the U.S.
The following is a list of lenders and their rates and information on what type of loans they offer. These lenders have several office locations throughout the United States, so feel free to search around to see which one's near you.
American Express – Fixed-rate mortgages range from 5.75%-8.5%. ARM loans, which have a lower rate in the beginning but rise over time, are also available.
Wells Fargo – Mortgage rates vary depending on the type of loan, including 5/1, 7/1, 10/1, and 30-year ARMs.
Barclays – Loan rates are available upon request. You will be required to complete a loan application form to obtain the information you need. If you have any questions about what documentation is necessary, call their customer service line for more details.
Quicken Loan – FHA loans are available with an interest rate that never rises above 5%. USDA loans start at 3.25%, while VA home loans have a maximum of 4.5% interest rate.
New American Funding – Their Lending Program starts at a 3.75% rate, depending on the type of loan you choose. You could have a 5/1 ARM at 3.25% or a 30-year fixed rate at 4.125%.
Fannie Mae – This lender works with loan options that have a low down payment and closing costs so that you can get on the property ladder faster. To learn more, contact them on their 24-hour mortgage hotline.
Bank of America offers fixed-rate loans for 30 years, 15-year fixed loans, and 10/1 ARMs.
HSBC – You might have to place a minimum of $5,000 in funding from your funds to use this lender's programs, but HSBC has competitive rates on mortgages with rates starting at 3.875%.
Few Questions to Ask Yourself Before Applying for a Mortgage Loan
How much money will I need?
No matter what job you have, knowing how much money you need is the first thing anyone should think about before applying for a loan. If you are self-employed, the chances are that your income is irregular and unpredictable. However, the bank will still want to know how much money they can loan out, so you should have an idea of how much you'll need before applying for a mortgage loan.
What are my repayment terms?
There are different mortgage loans available in the market, including fixed-rate mortgages and adjustable-rate mortgages. It's important to know what type will best suit your needs so you can know your repayment terms even before applying.
See Also: Tips to Pay-off Mortgage Faster
What is my down payment?
The amount of money you can put up front as a down payment will depend on the type of loan you apply for. You can learn about it on your mortgage broker's website if this information is already available.
How will I be able to repay my loan?
Before applying for a mortgage loan, you should know how you will pay it back. To do this, try to learn everything about the down payment and equity requirements to understand how much money you need every month to meet your repayment schedule.
How can I get a mortgage if my credit score isn't good?
Even if your credit score isn't good, there are still ways to obtain a mortgage loan. Some companies offer bad credit mortgages where your chances of being approved have a higher chance of being accepted.
Who will be my mortgage broker?
Before anything else, you need to decide who will be your mortgage broker. You should know their background information and your chances of getting approved if they represent you in applying for a loan. You must make the right decision since this will mean many things for you and your loan application.
Final Thoughts
Be sure to read over all the documents you sign carefully. Always understand that if something sounds too good to be true, it usually is—especially when you're not working with a reputable lender. And don't sign any documents without fully understanding them first.
Your mortgage broker can help guide you through the process, but ultimately it's your responsibility to make sure the documents are accurate and know everything about your mortgage.
See Also: Home Equity Line of Credit(HELOC)