How Much Does it Cost to Sell a House in the US?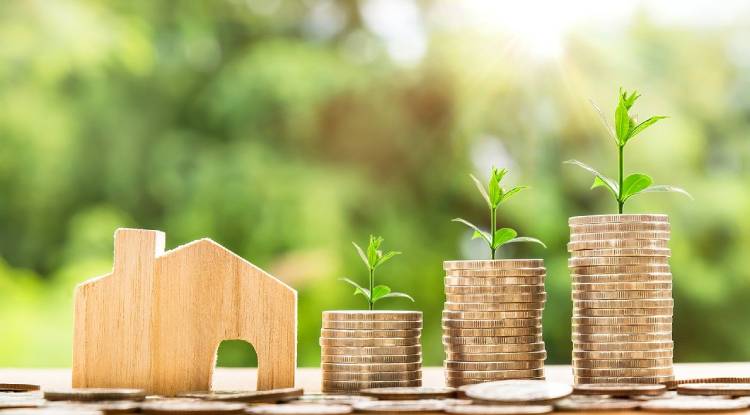 Selling a house is complicated and time-consuming, but you don't want to pay an agent's commission.
If you're like most people, you have probably wondered how much it costs to sell a house in the US? It can be hard to find an accurate answer because there are so many variables involved – from your state and location to the condition of your home. And if you do manage to calculate all these factors, then what? How do they affect the price of selling my home?
We'll help solve this problem for free by providing simple answers with our step-by-step guide on how much it costs to sell a house in the US.
Cost of Brokerages
The brokerage charges may differ from one part of the country to another. Although the sellers and not the buyers generally pay the brokerage, the services may still vary depending on the type of trade. The brokerage commission is typically 5 to 6 percent of the sales price, but at times it can be more or less for various reasons. Suppose the realtor needs the business in a slower market or a high-priced listing. In that case, the seller might negotiate a lower rate with the agent since the agent would be poised to earn a significant amount of money anyway.
However, there are ways to avoid brokerage fees. And one of the most common ways is not to hire help and instead sell the house yourself. But doing this will mean that the owner will have to invest their own valuable time into selling the property. This may be a relatively easy thing to do if the seller runs a business or work a job that allows them to work on it, but the ones working in a demanding job will not only have it harder to make time for both the tasks but might also result in one losing out on profits on either side. Read our Article on Tips to buy or sell house without Real Estate Agent.
The Taxes
The federal cap on how much profit you can make without owing capital gains tax is significant. To walk away from the sale of your house without paying capital gains tax, you must have resided in it for two out of the previous five years. However, this does not imply that you will not be taxed on the sale of your property. Most states and municipalities also levy a transfer tax.
In some parts of Nevada, that amounts to just a few dollars per $1,000 of the sale price. But in the Bay Area, it runs to $15 per $1,000.
In New York City, there's also a mansion tax — 1 percent of the sale price of properties that sell over $1 million.
These taxes are generally paid and taken care of by the seller. But depending on the market, there may be a chance for the seller to negotiate with the buyer to share the burden.
Also See: How Property Taxes are Collected | State wise Property Tax
Home do-overs
As a property owner looking to sell their house, one would want to do some repairs and fixes to the house that will likely increase the potential value of their home. If there are some minor problems to the house that need fixing, now's probably the right time to do it.
As the buyer's home inspectors find problems with the house's infrastructure, you will have to pay to fix those or at the very least fix those on your end before selling the house to close the deal.
Also, it will be worth your efforts to try and increase the appeal of your house; you can either go for a paint job or beautify it by adding a bunch of new plants and garden accessories.
Also Read: Prepare your House for Listing | Mandatory Fixes after Home Inspection
Pre-sale Home Inspection
Although entirely optional, it can be useful for an owner to get some insights on any structural or mechanical problems with the house before the buyer's home inspector comes up with some of their own.
Getting a pre-sale Home inspection allows you to make significant repairs ahead of time, removing any possibility of a buyer demanding them later or asking you to lower the price. This inspection can also help you save time and money in the long run as it will prevent you from having to fix any major problems later on.
Closing Costs and Moving Expenses
When you move, you'll need to add in all the closing costs that come with buying a new house. In addition, if you have any other businesses that plan on relocating your business office, they should also factor in the cost of doing so.
In most cases, people hire a moving company to help them with the logistics of packing and transporting their belongings from one place to another. But if you plan on doing it yourself, make sure that you have a clear budget for buying boxes, hiring a truck, or renting a moving van and hiring extra hands to help move your things.
Of course, there are several other expenses that you should consider. You'll have to think about inspection fees, prepaid utilities, application fees, and additional miscellaneous costs that might pop up along the way.
It is also worth noting that if you are selling your house in the winter or before the spring season, then your home will likely be sold at a lower price because no one will want to move into a new house in winter or spring.
Even if your house is located somewhere beautiful and has all the amenities for a perfect family summer vacation, potential buyers might still be more hesitant to purchase it because they would have to prepare the whole house for their usage. This includes cleaning up after any previous renters, finding the right furniture, kitchenware utensils, etc.
See Also: Guide to Cheap Moving Boxes
Marketing and Advertising Costs
A professional and well-planned marketing strategy will increase your chances of selling your home more quickly.
You can choose to do it yourself, but hiring a real estate agent to market your house for you is also an option. Some professionals set up an online page through social media or reputable websites such as Zillow and Trulia, which can be helpful for people searching to buy houses online.
Posting fliers at the local supermarkets, malls and schools will also help get your message across by spreading it around. But if you have friends living in the same neighborhood as where your house is located, you might ask them if they would be open to posting a sign on their front lawn or lobby so that people can get a better idea of what your house looks like from the outside.
Costs of Staging your Home for Sale
You can sell your house in any condition and state it's actually in, but the chances of you selling it for a higher price are much greater if you add some upgrades or renovations to it. Home staging is also something that should not be overlooked by homeowners who wish to get top dollar for their place when selling it.
Several websites can provide you with information on how much it costs for home staging, what are the professionals who do this kind of work looking for in a house, etc.
Staging can pay off when you're ready to sell. In a National Association of Realtors (NAR) survey, 29% of sellers' agents reported an increase of 1% to 5% in the dollar value offered by buyers. Twenty-one percent said that staging increased the sellers' home value by 6% to 10%. Read on our article on How Important Staging a House is?
Landscaping Costs
If you are selling your house, it shouldn't surprise you that buyers will expect the property to be well-maintained.
Even if you are not planning to spend money on any upgrades or renovations, you should at least make sure that the outside of your home is well taken care of. This includes keeping up with the landscaping, making sure that the front and backyards are clean and tidy, and all the trees and bushes are trimmed and shaped in a way that is appealing to the eyes. Also Read our Article on Front yard Landscaping Ideas and Backyard DIY Ideas.
Seller Concessions
If you are planning on selling your house, there is no harm in negotiating the price down with the buyer. However, when doing this, you mustn't cross any boundaries because they might decide not to purchase your place.
Sellers can offer any type of concessions for buyers, including paying their points on loan, allowing them to move in before the closing date, helping them find home insurance, and so on.
When negotiating with buyers about these concessions, it is important that you only include what's necessary for you to sell your house. You should not mention anything extra because they might feel cheated or tricked into purchasing your house.
Buyer's Home Warranty Costs
This is an option you can offer your buyers if they are interested in purchasing your place. A home warranty usually covers any unforeseen repairs on the home throughout the first few months of the new owner's occupancy.
The cost for this kind of insurance can vary depending on how long you want to offer it for and who offers it. A good way of finding out how much this would cost is by calling up an insurance broker with experience with these kinds of contracts and asking them what options are available to you. You can either go through some independent insurance companies, or your real estate agent can also offer it to you on behalf of the brokerage firm they work for.
How Can You Reduce the Cost of Selling a House?
There are several ways to reduce the cost of selling your house. Firstly, you will need to make sure that you do not spend on any unnecessary upgrades or renovations because this can have a negative impact on how much you will get for your house. It is also important that the outside of your home is well-maintained, and if you can afford it, then additional improvements like landscaping or repairs might be able to help you earn a higher selling price.
When negotiating the final price with the buyers, do not include anything that was not discussed previously because this can cause problems and will usually end up in an unsuccessful sale. Finally, there is no harm in offering your buyers some type of concession, which can include providing them with a home warranty.
Also Read: How to cut cost on Home Remodel
Conclusion
Selling a house is a complicated and time-consuming task. It requires time, effort, and money to make it happen. While several expenses need to be taken into account when planning to sell your home, you'll also have to consider the impact of these costs on how much money you will make from selling your house and the duration of time it will take before you can accomplish the goal.
Good luck with your home selling process!
FAQs
How much does it cost to sell a house in the US?
As discussed, this is a complicated question that requires various factors to be considered. There are many expenses involved with selling your house, including realtor's commission, home repairs or upgrades, fixing landscaping, etc. It would depend on all these factors and when you plan on selling your house.
How much commission does a realtor charge for selling a house?
Commission is usually based on the final sales price of your home, and it can be anywhere between 5% – 6%. This is negotiable, so if you are planning on not engaging the services of a realtor, then you could try to negotiate with them about how much they will charge for their services.
What are the average home repairs needed before selling?
Another complicated question that can be answered in many different ways depending on what kind of repairs you need. Some homes do not require major home repairs, and some need extensive work on the house. It would depend on your home, so you should research what improvements might be necessary for your house.
How can you reduce the cost of selling a house?
There are several ways to do this. You want to avoid unnecessary home repairs or upgrades because they could backfire and make your house less desirable for potential buyers. Secondly, you should negotiate with the realtor to lower their commission charge. Finally, there is nothing wrong with trying to provide your buyers with a concession, such as offering them a home warranty. This could help you negotiate and make your house more desirable to potential buyers.
How can you get an insurance company to do the contract for you?
Insurance companies will often offer this contract to their clients that they work with, and it is usually just a matter of contacting the company and asking them for this. It is also important to note that various companies could help you with this process depending on your insurance policy.
See Also: Best National Moving Companies in the US