Home Inspection Contingency: How to Negotiate Repairs?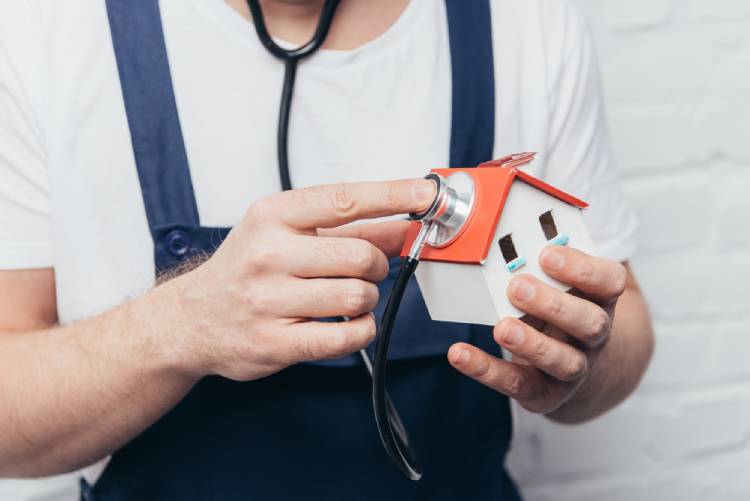 After seeing many houses in the market, you finally get the home you want. You enter the house and imagine yourself in the house. It's perfect for your needs, and it's in a great neighborhood. You can envision yourself hosting barbecues on the back patio in the summer, and you can picture your kids playing in the yard. You're excited to move in and start making memories in your new home.
But then you notice a few things that need to be fixed. The doorknob is loose, the walls need to be painted, and there's a leak in the roof. You decide to hire a Home Inspector to look at the property.
A Home Inspection is conducted, and the reports are provided to you and the seller. The Home Inspector finds that some repairs need to be done. Now, You feel comfortable staying in this house and want to negotiate repairs with the seller but don't know what points should be considered to negotiate with the seller.
Below are the points which can be considered while negotiating with the seller.
Consider The Market Before Requesting
Before requesting repairs, it is essential to analyze the market position. If the market is favoring buyers, you will have more bargaining power. However, if the market favors sellers, you may need to be more flexible with your requests. Make sure to check the housing market in the area before going into negotiations. You can read our article about Seller's Market vs Buyer's Market to know more about the housing market.
If a home inspection is required, try to get your real estate agent to negotiate a separate contingency that allows you to cancel the contract if the inspection report does not meet your standards for repairs or renovations. If a home inspection is not included in the contract, make sure that you add it as a contingency in your contract.
Look at the Condition of Other Homes for Sale
When looking at homes in the area, look for recently on-sale homes and notice what repairs they needed. This will help you negotiate repairs with the seller and let them know that you're not asking for anything unreasonable. When viewing homes in the area, also look at ones currently for sale with bids to see if they're similar when it comes to repairs.
Ask For Repairs in Writing
Ensure that you get your repairs in writing with specific details on materials and costs. It would be best if you demanded written estimates or quotes from the seller's contractor for your repairs. This will help prevent the seller from trying to tack on extra charges during negotiations.
Keep A Paper Trail
When communicating with the sellers, always keep a paper trail of all communications. This will help you prove your case if needed. Working with an agent is especially important because they can act as a mediator between you and the seller.
Once the repairs are completed, ask for a follow-up inspection to ensure that they were done correctly. If not, be ready to go back into negotiations with the seller. If possible, get contractors to recommend by other customers that you can contact for references while negotiating repairs with the seller.
Also See: Finding House Remodeling Contractor
Get Repair Estimates
It is essential to make sure that you have a range of repair estimates before going into negotiations so you know what the general cost is going to be. This will help you when deciding if something should be fixed or not. If the estimate seems too low compared to other homes for sale, then it may be better to walk away from the home to avoid another issue with costs, like shoddy repairs.
Take Feedback From Your Real Estate Agent for The Report
Once you have the home inspection report in your hand, you should share it with your real estate agent. An experienced agent can recommend what repairs or adjustments you could ask for. They should have an idea of what sellers can do to finalize the deal.
Before Negotiating With The Seller, Do Your Homework
These days you can find a lot of information online, including home inspection reports and repair costs. However, it is always good to get an experienced real estate agent that lives in the area for a second opinion. They can let you know what a reasonable request would be based on other homes in the area.
Determine What's to be repaired and what's not to be repaired
After you review the Inspection report, make a list of repairs that prioritizes significant issues which you can't ignore or consider compensation from the seller on behalf of this issue. Make another list of repairs that you can consider staying with or fix yourself before moving in.
Depending on the kind of home you are purchasing, it is recommended to be present at inspection time. This will allow you to ask questions and get the inspector's concerns addressed early on.
See Also: What are the Mandatory Fixes after Home Inspection
Don't Try To Settle All Issues in The Main Negotiations
If there are multiple issues with the house or apartment you are buying, make sure not to try and settle all of them in the first round of negotiations. This will reduce the value of your offer and make it easy for the seller to reject you.
Start Negotiations with The Seller by Lowballing A Bit
If you already have an inspection report, start negotiations with a low bid of about 20% less than the asking price. If you get an inspection report after making a bid on the property, start negotiations by offering about 10% less than the asking price.
Don't Sacrifice Your Inspection For A Lower Bid
Do not offer a lower bid in exchange for waiving the home inspection. This will result in you spending more money later on if there are severe problems with the property. Remember, a home inspection is not an appraisal for the house, so you should not fear losing out on your deal because of it. You can even check the Pros and Cons of Home Inspection to know more about this.
Don't be a Nitpick
If a house needs a coat of paint or repair the drywalls or needs minor finishing, the buyer may consider doing it themselves. This will help get the work done at a lower cost and give them some control over the work that is done. Don't confront the seller unless and until it's an illegal construction or a safety issue.
Know When Seller Disagrees For Any Changes
If the seller doesn't agree to perform any necessary repairs, you can request a concession on the house's asking price. This may be in the form of a lower purchase price or a monetary credit that can cover the costs of repairs. Remember, you will need to provide evidence that the repairs are necessary to get a concession from the seller.
Try to Talk Less About your Aspiration
While discussing the repairs, try to talk less about your aspiration and discuss more about the necessary repairs required. If you talk more about your desire before the seller's agent, the agent will share the information with the seller, which might affect the decision to give concession or spend on the repairs.
If you have planned your interiors, you can renovate the house after finalizing the deal. You can also ask the seller to do some painting or small structural changes in the house. This will save you some money and time as well.
Be sensible
When deciding which repairs to ask for, it's important to be sensible and think from the seller's perspective. If your requests are unreasonable, the seller may refuse to do any repairs. Your real estate agent can suggest what repairs or changes you could ask for. They should have an idea of what sellers can do to finalize the deal.
Be Prepared to Walk Away
If the seller doesn't agree to your requests, be prepared to walk away from the deal. Remember, you don't need to buy this house – there are plenty of other houses out there. You can get your money back as protected by the Home Inspection Contingency Clause.
Know Your Rights
It's also important to know your rights as a buyer. Under the law, you have the right to request a home inspection and receive a copy of the inspection report. You also have the right to request that the seller make repairs based on the inspection report.
See also: How to Get Discounted or Free Home Repairs
Conclusion
Having an experienced agent on your side is important in any real estate transaction, especially when you're trying to negotiate repairs with a seller. Your agent will know the seller's tactics and help you get the best deal possible. For those finding themselves in the position of negotiating repairs on a home, you may want to consider some factors and advice mentioned in this article.
Frequently Asked Question
What is a Home Inspection?
A home inspection is a process by which a professional examines the condition of a property and gives you an unbiased, thorough report on both the good and bad features. The inspections are typically performed by professional inspectors trained to identify issues such as problem areas in flooring, structural concerns, and areas of leakage.
What is a Red Flag On A Home Inspection?
A home inspection is a process used to identify any problems with a home. This includes everything from the roof to the foundation and everything in between. A home inspector will check for water damage, termite damage, and structural problems.
A red flag is an issue identified during a home inspection that could potentially be a problem. This could be water damage, termite damage, or a structural issue. If any of these issues are found, it's important to address them before purchasing the home. You can look for these red flags before buying a Home.
What should You Look For in a Home Inspection?
When the reports arrive, check for Exterior Damage, Issues with the Foundation, Windows and Doors, Drainage, Electrical Wiring, Roof.
Do Sellers have to fix safety issues?
Sellers have a legal obligation to address any safety issues found during a home inspection. If the seller is aware of the safety issues, he has to address the issue if requested by the buyer.
Also See: Should Seller's pay for Pre-listing Home Inspection
Are Foundation Issues a Deal Breaker?
It depends on the extent of the damage; if the cost of the damage is below the discounted price of the home, then it can't be a deal-breaker. If the damage is too much, it is good to cancel the deal.
What are some Other Costs associated with Home Inspection?
Suppose you want additional inspection like Mold, Radon, Pest control, etc. Some inspector charges for these inspections. You may also get an insurance inspection where the insurance company inspects the home to ensure that if any of the property is damaged, it will be covered by the insurance.
How Long Does a Home Inspection Generally Take?
A home inspection typically takes between 2-3 hours; you can expect a thorough examination of your property from top to bottom, which includes the roof, foundation, interior, and exterior structure, as well as many other items. These inspections are very thorough and detailed and can be performed quickly by a professional inspector.
How Much Does a Home Inspection Cost?
A home inspection typically costs between $300 and $500, and this price includes the full extent of the inspection and reporting on any issues that might be found. The inspection can vary in price depending on the property's size, value, and location.
Also Read: Top Cross Country Moving Companies in the US | Who Pays for Repair after Home Inspection