Home Buying Myths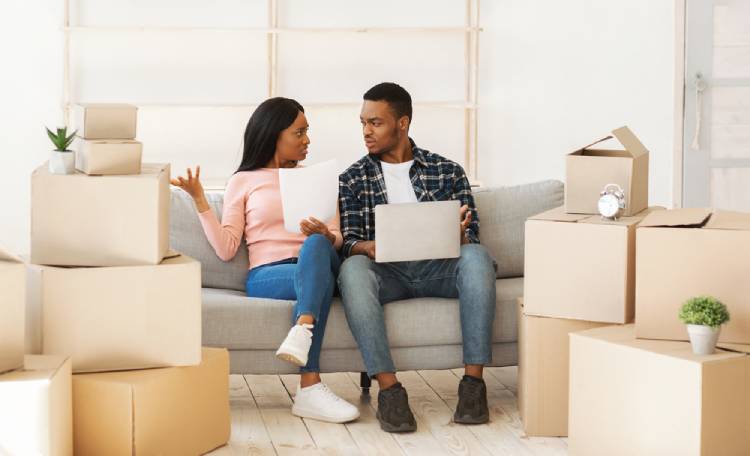 "Myth" – This word has a very significant impact on our lives today as most of the things that we have been hearing from our grandparents turn out to be folklore.
Many people in this world still believe in such and are very firm about these beliefs. One of such is people who are opting to buy a house.
Awkward questions come to one's mind while doing such, and sometimes some people put these thoughts in their minds. But is there any basis for such beliefs? Do they exist?
We'll find it out in the following discussion. Check out for some Myths vs. Facts in the table below to have an idea of what we will discuss in the following section.
For example,
| | |
| --- | --- |
| Myths | Facts |
| it is necessary to put 20% down payment | You can make a down payment of 5 to 10% only |
| A perfect credit score is needed to buy a house | A good credit score would work, you don't need to have a perfect one |
| Renovation helps to get more return | Not all renovation is required. |
One should always listen to his mind, do some research, talk to the experts in the field and take time before making a big decision. And if you are taking suggestions from people, make sure you consult with someone who has prior knowledge and experience in the domain.
Post doing thorough research on this subject, checking through various statistics, we have come up with the list of Myths vs. Facts for buying homes- check them out as they might be helpful to you before you go more in detail for each of them.
Some Common Home Buying Myths
1. The Down Payment Should be at Least 20%
This is a very common myth due to which people are anxious while buying a house. It is a false statement as times have changed now, and loans are being provided, keeping in mind that there are first-time buyers too.
Even if you are ready for a large down payment, you should check the others options too and see if you find anything that profits you.
A down payment must look like an easy way to get a competitive interest rate or low monthly payment, but it is not the case. Things like credit history, income, and debt affect your loan too.
Always calculate at first about how much you can afford. The best thing to do is to speak to a dedicated mortgage consultant. You may read our article on Tips to pay Mortgage faster.
It's Cheaper to Rent than Own
Although some of this statement can be true, it is generally a myth as you never know before comparing things.
If you plan to rent a house for more than ten years, then it might be in your best interest to buy a new one. This is because mortgage payments are stable, whereas house rents can rise annually.
| | |
| --- | --- |
| Homes in the US | Occupancy (in percentage) |
| Home owner-occupied homes | 64.8% |
| Tenant occupied homes | 34.6% |
It also depends on where you live; for example, if you are planning to buy a house on the west coast, renting would prove more profitable than buying a home as the cost of buying one is too high.
And in smaller towns, you would opt for buying a house rather than renting as your mortgage, taxes, and insurance might be less than what you'd pay in rent.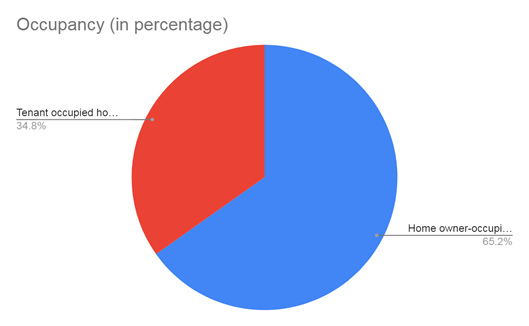 Also See: Why Renting is better than Buying a House | What is Rent-to-Own Home?
Now is not the Right Time to Buy
Well, some of this can be true too. If you are planning to buy a house for 2-3 years and then you may shift somewhere else, or if you are not sure of where you want to live, you should sit down and take time deciding what you want to do.
But if you are ready to settle down somewhere and wait for the right moment to go for it, then now is the perfect time to do it. In perspective, the average interest rate on a 30-year-fixed mortgage was 4.54% in 2018, 3.94% in 2019, 3.11% in 2020, 2.87% in 2021, and now it is 3.58% in 2022.
It has been low for a few years and suddenly increased a bit this year, and no one knows when it might rise again and up to what value. If all this time you haven't taken yours or waited for it to go down further, then you should stop wasting time and go for it now.
Your Credit Score needs to be Perfect
No, your credit score doesn't need to be perfect or excellent to buy a house. But your credit score needs work to buy a home; chances are it needs work to rent a home too.
Lenders note several things other than credit score before lending, such as your income, asset, property type, and debts.
All Lenders are the Same
No, this is completely a false statement. Rates and fees vary with lenders. Some may charge the fees in advance, and some may not.
It would help if you talked to your bank and a credit union to see who can offer the best mortgage according to your needs. Some pay their employees commission (the cost you should bear), while some don't. You may even discover that some lenders have access to down payment assistance to provide thousands in savings.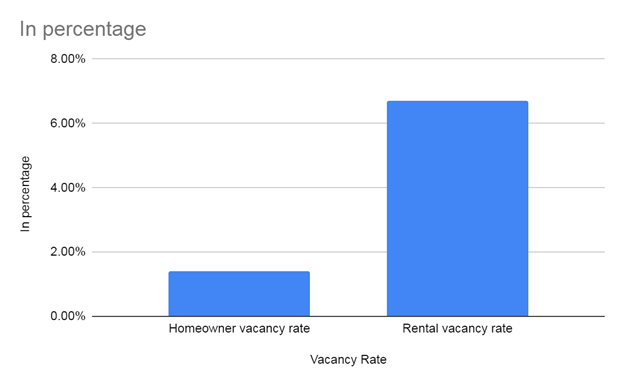 Table Data shows the 2019 statistics
| | |
| --- | --- |
| Vacancy Rate | In percentage |
| Homeowner vacancy rate | 1.4% |
| Rental vacancy rate | 6.7% |
You Need to have a Real Estate Agent
It is not compulsory to have a real estate agent, but since this is one of the most significant decisions of your life, it would be fair enough to consider one.
A real estate agent knows what homes in your area have been going for and are available. Their job is to help you steer the buying process and, in many cases, do the paperwork on your behalf.
In return, they typically take a 5 to 6% commission. So, for a $30,000 house, a 6% commission would amount to $18,000. Read our article on How to buy a home without a Real Estate Agent.
Fall and Winter are not so Suitable to Finalize any Property Deals
Most people think springtime is the best time to buy a house and settle down, but they don't realize that there are many more people with such a mindset who are planning to buy a home in the same season, which makes the competition go up.
Winter is the best time to buy a house as the competition will be low as most people will be waiting for the spring, and also, the homes can also be purchased at a cheaper rate due to lack of customers in the cold.
Unlike spring, when the costs increase due to the large availability of customers and buying a house turns into an auction.
Also Read: Selling a House during Fall
If a Project has Glamorous ads, then it's a Reliable and Trusted Project
Remember the saying, "All that glitters is not gold"? Visit the house of your choice first and give it a tour.
And after seeing everything, if you feel like it meets your expectations at a genuine price, proceed further. And if you didn't like it, remember, there are many more on the list.
Under Construction Homes are always better in terms of Pricing when compared to Ready-to-Move-In Projects
This is a wrong concept. While under construction projects may appear to you, ready-to-move-in properties offer you a better value for your money for property end-users.
It is not completely safe to rely on under-construction projects as the builder may promise you some benefits now only to offer just one or two later on, leaving you feeling disheartened.
Real-Estate Investments are Risky
This is just the opposite of what it says. Where investments in stocks, mutual funds, gold, etc., can be risky, investing in real estate will only get you profits.
This is because the population is growing rapidly, which would only increase the demand for land and not reduce it.
Furthermore, when you invest in real estate, you make sure that the place has been booked for you for a lifetime, and irrespective of the market fluctuations, the place will be all yours unless you sell it.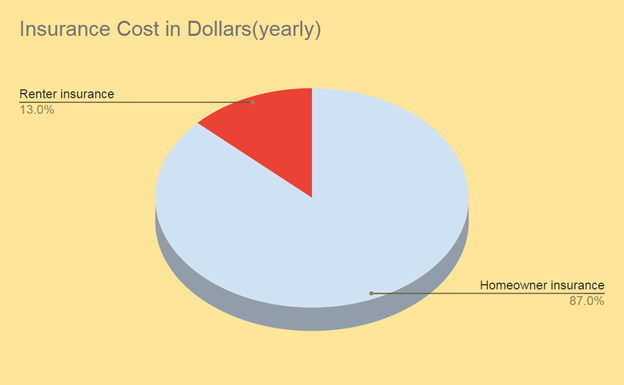 Conclusion
Giving up on myths is a lesson to learn because it brings you tension, stress, misunderstanding, and lower confidence. Always Consult your trusted ones before sticking to something.
And this is not only about home buying myths. There are several more topics on which myths still exist, and with the developing world, we should be well aware of most of them.
FAQs about Home Buying myths
Is buying a house always worth it?
If you own a house, then it must be that you are worth more than a renter. People who own a house are seen to have 40% more worth than their competitors. If you own a home with extra rooms, you can put them on rent to help you pay interest on the mortgage.
How long should you own a house before buying?
You should at least live in a house for 3-5 years before leaving it so that you have broken the mortgage. Your mortgage payment is supposed to be 25% pre-tax income; it can be less than that.
Is buying a house stressful?
Honestly, It depends on your financial status. In general, it is seen that this decision stresses 40% of the total house buyers. You can be excited about it too.
What is the 2 out of 5-year rule?
The 2 out of 5-year rule is a rule which says that you must have resided in your house for a minimum of 2 years 0ut of the five before the arrival of the date of sale of the property.
What's the longest part of buying a house?
The longest part of the process is finding the one house that suits your needs.
The second-longest part is the conveyancing, which can take from a few to several months depending on your conveyancer.
See Also: Top-rated National Moving Companies in the USA | Should you Buy or Build a House? | Home-Buying Checklist For Parents