Credits For First-Time Homebuyers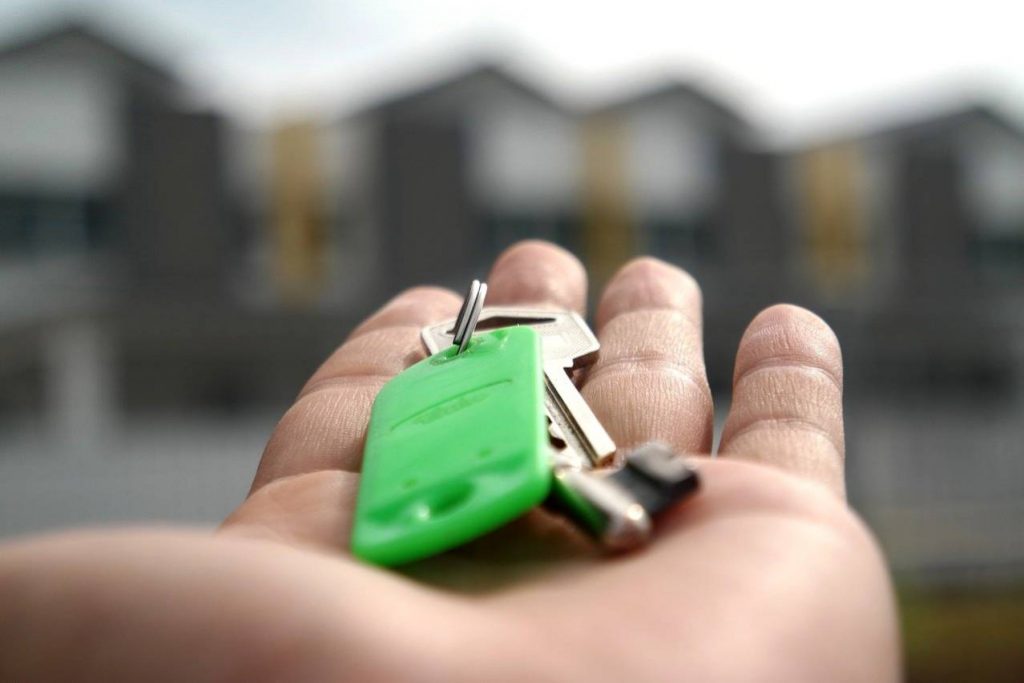 Buying a house is easily of the biggest investments one can make when people set out to build a life of their own. As a first-time homebuyer, this task seems even more unnerving. What the people need was an incentive to help them get a little closer to achieving their dreams.
On the other hand, the first-time homebuyers credit was that was introduced during the 2008 financial crisis. This was done in order to make housing affordable for people undertaking this task for the first time.
To put it in short, the first-time homebuyers tax credit is a system that offers significant tax credits to the homebuyers for one year after their purchase. Unfortunately, this tax credit system was shut down in 2010. However, people were allowed to claim this credit if they had purchased their houses before the end of the program.
Things are turning for the better, though. In 2021, the legislation passed a new refundable tax credit that would give first-time homebuyers relief of about $15,000. This bill will revise the IRS tax code in order to grant the homebuyers a refund in the form of refundable tax credits.
In this article, we'll discuss both the credit bills in order to help you understand the working and their benefits.
2008 First-Time Homebuyers Tax Credit
The first tax credit for first-time homebuyers was a bill passed by the Obama administration in 2008. It was a response to the financial crisis at the time and was spearheaded by the Housing And Economic Recovery Act (HERA).
In the first year, it allowed the first-time homeowners to get a tax credit of up to $7,500. The next year, in 2009, Congress raised the amount of credit up to $8,000. In the third year of its run, HERA went through some changes. After these changes were put into effect, the first-time homebuyers could either apply for a tax credit or for a home loan they could repay later.
Unfortunately, the third year of its run was the last year. In 2010, the first-time homebuyers tax credit was ended. However, the people who had bought their property before 2010 could still benefit from the tax credit initiative.
2021 First-Time Homebuyers Act
The First-Time Homebuyers Act of 2021 is a revised version of the First-Time Homebuyers Tax Credit from 2008. However, it's slightly more aimed towards the marginalized communities this time around. It will also serve as a great wealth-building opportunity and potentially make homeownership more accessible to a lot of people seeking residency for themselves and their families. As of January 2022, it's still a Bill and not an Act yet.
Who Is Eligible For The 2021 First-Time Homebuyer Tax Credit?
There is a list of criteria that is followed rather strictly in order to determine who qualifies for the First-Time Homebuyer Act.
Must Be A First-Time Homebuyer
This bill requires the homeowner to not have owned a home and not be a co-signer on a mortgage loan within the last three years. This includes vacation rentals as well as primary and secondary homes.
Can Be Used Only Once By A First-Time Buyer
The eligible homebuyers can only use the tax credit one time. There's no scenario wherein a homebuyer can use this credit, or any part of it, for purchase after the first house.
Must Earn An Income Proportional To Location And Household Size
The homebuyers that are eligible for the first-time homebuyer tax credit must earn an income that's up to 60% of the median income for the state. If there are joint-filers for a house, they may be eligible to pass for a higher income level. This applies to co-signers regardless of their marital status.
Must Be 18 Years Or Older
The homebuyer must be over 18 years of age on the date of purchase of this house. The eligibility of a person is also voided if they're married to someone under 18 years of age. This clause is placed in order to avoid people from claiming the tax credit on their child's income tax return, depriving them of an opportunity when they try to purchase a house.
Must Not Be Purchasing From A Relative
Even if the buyer meets every other criterion, the eligibility of a buyer can be voided if they're trying to purchase the property from a relative. However, this bill does not have anything against buying property from an entity controlled by a relative.
How Does The First-Time Homebuyers Credit Act Work?
The First-Time Homeowner Act of 2021 is a tax credit. Keep in mind that it's very different from a loan or a cash grant provided by the Down Payment Toward Equity Act of 2021, which provides eligible first-time homebuyers with $25,000.
There are two terms to the amount of credit that can be claimed by a homebuyer. The first one states that the maximum tax credit can only be equal to 10% of the home value. The second one states that it cannot exceed $15,000.
To paint a clearer picture, let's assume that the rate of inflation is flat at 2%. This means that the tax credit that every first-time homebuyer is eligible for will go up by 2% every year. In which case, the buyer that was eligible for a tax credit adding up to $15,000 in 2021 will be eligible for $15,303 in the next year, and $15,606 in the following year.
The way this tax credit works is, when you receive a credit, it's applied directly to your federal tax refund or the tax bill directly. That being said, married households filing separately for their taxes may claim half of the offered credit while non-married buyers can claim their proportional share of the credit.
Also Read: What is Home Equity Line of Credit
How To Receive The First-Time Homebuyer Tax Credit
There's no clear language in the First-Time Homebuyer Bill of 2021 that specifies the procedure to claim your tax credit. However, a lot of the statutes and clauses in the bill are similar to the 2009 First-Time Homebuyer Credit.
The biggest notable difference between the two bills is that the 2021 First-Time Homebuyers Act is retroactive to December 31, 2020. This means that the buyers can file for an amended return for the filing from the previous year's filing. Consequently, they can receive an immediate cash payout from the US Treasury.
Last but not the least, there are measures put in place that protect the First-Time Homebuyers Act from house flippers and real estate agents. This Act was passed in order to help low and middle-income households and would not survive exploitation from people using it as a business opportunity.
Therefore, buyers who buy a house under the tax credit, but change or sell their primary residences within the first four years will have to pay some money back in terms of tax liability based on the period of their ownership.
The only exception to the repayment rule is that the homeowner selling their property within four years of ownership will only have to pay their real estate gains if their gains are less than their tax liability. Other exceptions are circumstantial to death, divorce, and certain military transfers.
Other Types Of Help For First-Time Homebuyers
There are loans and grants provided by the Department of Housing And Urban Development (HUD). You'll have to look for lenders in your area and get some professional advice about the application process and any complications that might arise with your application.
A tax credit is provided by the IRA under the banner of the Mortgage Credit Certificate (MCC) to the low and moderate-income groups. This credit can also be availed of by people with a low credit score.
Lastly, first-time homebuyers may be eligible to claim up to $10,000 from their traditional as well as Roth IRA. The IRS will let you use the money without the 10% early withdrawal penalty. However, you'll have to pay income tax on withdrawal.
Interesting: 6 Best Big Cities for First-time Homebuyers
Tips For First-Time Homebuyers
Create A Buying Plan: It's a daunting but important step. Firstly, decide on what house you want to buy, then check for eligibility. There are a thousand other things that are a part of buying a house. Hiring a professional financial advisor can point you in the best direction regarding buying a house and claiming any credit, refund, or discount.
Identify Your Financial Situation: With the things involved in the process of buying a house, the line between affordability and un-affordability can become very blurred, very fast. Make sure you have a view of what fits in your pocket and what does not before applying for or signing anything.
Get An Appraisal: Buying a house is very exciting and you might miss out on a few things that are rather detrimental to the value and safety of a house. Get an appraisal to make sure you are getting the best deal possible for the house you like.
The new First-Time Homeowners Credit Act of 2021 might be a revival of the older bill passed for similar causes. However, it has definitely grown in terms of the scope of people that it is accessible to. If you're thinking of buying a house for yourself, make sure to thoroughly check if you are eligible for this tax credit act. As long as you can pay the money back on time, it should be a breeze to get by. All the best and happy house hunting! You may also read our guide on Things to be considered by first Time Home Buyers.
FAQs For Credits For First-Time Homebuyers
Is This Program The Same As The Biden First-Time Homebuyer Act?
Yes. The First-Time Homebuyer Act Of 2021 is very often called the Biden First-Time Homebuyer Tax Credit, The Biden Homebuyer Credit, and the $15,000 Homebuyer Tax Credit. Known by any name, they're all the same thing!
Do You Get A Tax Break For Buying A House In 2021?
Yes. While the 2021 First-Time Homebuyers Tax Credit is yet to be passed, there are many other deductions that a homeowner can claim. In fact, if done right, one can save up to $750,000 in interest.
What Was The First-Time Homebuyer Credit In 2009?
The First-time Homebuyer Credit in 2009 was giving the buyers an opportunity to claim a tax credit of 10% of the total purchase price or maximum tax credit of $8,000.
See Also: Home Buying Process | All about Property Tax | Top-rated Cross Country Movers in the US