Texas DMV Change of Address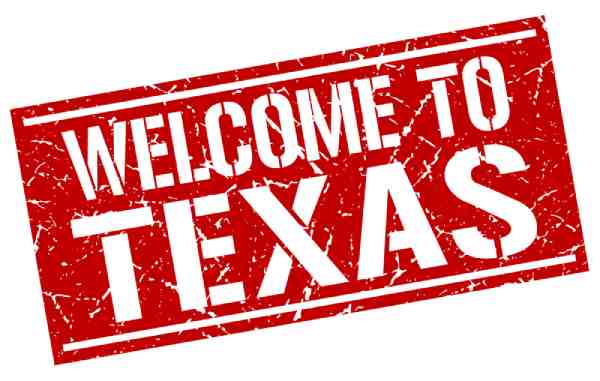 Do you itch to keep the engines revving and crank up the gears? You'll certainly love Texas.
The Lone Star State is known to be the place in the US which boasts of the fastest average legal speed. Just so you know, it's 78.3 mph. Austin, the capital city of the state, is also known for featuring the fastest road in the country.
So if you're planning to move to the Lone Star State, don't forget to get a Texas DMV Change of Address. Here's all you need to know about it:
Who Should You Get In Touch With For A DMV Change Of Address In Texas?
You will need to contact the Texas Department of Public Safety (DPS) and then Texas Department of Motor Vehicles (DMV). There will definitely be offices in or around your area.
What you should keep in mind is that like most states, Texas also allows you a maximum of 30 days only, to let the state's DMV know about the need for address change.
There are consequences to not getting this done on time, which could very well be in the form of a penalty fee. So best to get it done within 30 days.
Why To Update The Texas DMV Change Of Address?
The answer would be the same for any state. You want to remain on the right side of the law at all times. If you don't update your DMV with your new place of residence, your driver license will remain inauthentic. Simply because it's supposed to reflect your valid place of residence, which would have to be updated to wherever you live presently.
Getting A Texas Driving License When Moving From Another State
Getting a new driver license is slightly different in the Lone Star State. The Texas Department of Public Safety is the functional agency that helps in this regard. You can find the nearest office and get it done from there. All you have to do is visit the office, ask for the form that's used to update the change of address and carry your existing driver license, proof of residence mentioned on the DL and of course, your social security card. The fee for this is generally $25, but it is cheaper for senior citizens and those below 18 years of age.
The best part is that you can do the same by downloading an online form, getting it printed and filled and then either taking it to the office, or even mailing it across to the office of the Department of Public Safety. You can mail it across to – PO Box 149008, Austin, Texas, 78714-9008. Either this or you will find the appropriate mailing address on the form itself. A nominal $10 fee would be associated with the service. Also, once you're done with the process, regardless of which method you choose, you will be issued a new driver's license. So your old one will be cancelled and invalid.
To initiate the process online, here's how you can go about it.
Applying For A Texas Driving License online
Visit the website of Texas Department of Public Safety (DPS)
On the "Services" section, go to "Driver License/ID Home", then click on "Address Change".
Here, you will see 3 options, Driver License, Commercial Driver License and ID Card, click on the one that suits your situation.
After you click one of the options, you will be displayed a clear list of information and documentation that will be needed.
After this, there will be a verification process of your personal identification. It will be a part of the documentation process.
The documents and information you will need to keep handy are:
Social Security Card (For the last 4 digits of your SSN)
Date of birth
Your current Driver License (For your DL number)
Audit Number (Most recent card)
Address on recent DL
There would be a $11 service fee for updating a change of address to your driver license. So make sure you also have your credit or debit card details handy for this. However, the fee might vary depending on any other service you take or if it's a commercial driver's license. Each service has their unique fee.
Do note that if you're only applying for a Texas DMV change of address, you won't have to give a driving test. Unless of course, you're getting your first ever driving license. However, a vision test is mandatory to pass if you want the license to drive in the Lone Star State. And don't forget, you have just 30 days to quickly get your new driver license for Texas.
Registering Your Vehicle To Texas
Unlike the previous step, you will have to plan a visit to the nearest Texas Department of Motor Vehicles Office. Follow these steps and carry the documents mentioned. You'll be fine.
Take your car to the Texas DMV office
Get the Application for Texas Title and/or Registration (Form 130-U)
Carry your Vehicle Insurance Card
Vehicle Inspection Report (Proof that your vehicle was inspected from the relevant station)
Proof of ownership for the vehicle (Previous state title or registration form)
Odometer reading of the vehicle (Only if the vehicle is below 10 years old)
In the Lone Star State, a thorough inspection is carried out when registering a vehicle. Make sure your insurance certifications are in order for the DMV personnel to do their job. Luckily, the emissions test is not required in Texas. The fee to get your vehicle registered would be $50.75, with an additional $1 going towards TexasSure. Although, there might be sales tax fee and depending on which county you're in, there might be other costs also involved. Additional costs would include #30.75 for inspection and give or take $30 for Title Registration, among other variables.
See also: Moving to Texas
Getting A Texas Driving License When Moving Within Texas
Once again, you will only have 30 days even if you're moving within Texas itself. Also, you will have the same number of options for ways in which you can get a Texas DMV Change of Address. Fortunately, there is the addition of another convenient way in which you can do this.
As was the case earlier, you can head down to an office of the Department of Public Safety and fill the form to get your address change updated. To save some time, you can download the form for Texas DMV Change of Address from the DPS website, get it printed and then fill out the complete form before heading to the DPS office in-person. The second option is to go through the online process by getting your address changed through the DPS website.
Your third option would be to down the Texas change of address form (DL-64) and mail it to their address. The mailing address would be mentioned on the top, right at the beginning of the form. An interesting fourth option is one where you can get it done on a call itself. Yes, all you have to do is 1-866-357-3639. It's the number for the Texas Driver's License Renewal Service. Keep in mind that this won't be possible if you have any prior dues or unpaid tickets.
See also: Find Moving Companies Near You
The documents you will need for a change of address would be:
Social Security Card (Last 4 digits of SSN)
Existing Driver's License (DL number)
Proof of new place of residence
Keep in mind that you will also be required to update the address on your vehicle registration. Documents for that will be:
Registration Receipt (Most Recent)
Existing Texas Driving License
Vehicle Identification Number
License Plate Number
The Texas DMV website also enables people to carry out the entire process of registering your vehicle online. Fortunately, you have more days in hand for this particular scenario. So you get a total of maximum 90 days once you've made the move. That's more than enough time. The registration of your vehicle could just as well be done by physically visiting a nearby tax office falling under the local Texas county.
Things To Keep In Mind When Moving Out Of Texas
This is one area where Texas triumphs over a bunch of other states. It's super convenient moving out of Texas and going to another state. Reason being, neither are you expected to return the Texas license plates, nor you have to inform the Texas DMV of your move, regardless of whether you're moving with your registered vehicle or not.
See also: Best Moving Companies in Texas | Cheap Affordable Places to Live in Texas
Conclusion
Life would be a tad bit easier for those moving within the state, as they get 90 days to register their vehicle. In any other case, Texas doesn't discriminate and gives a total of 30 days to get the change of address done. However, if you've planned your move well, it won't be a huge problem, and soon enough, you'll be able to hit the roads of the Lone Star State.