Pennsylvania DMV Change of Address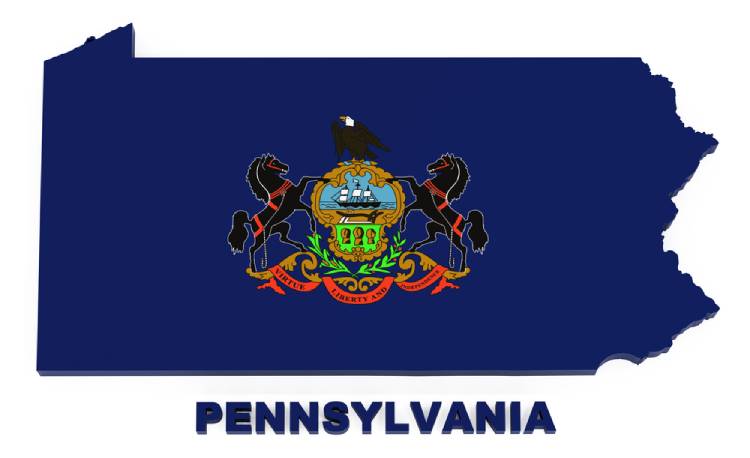 Not only is this state the birthplace of Hershey's, it's also part of the 13 original founding states of the country. Pennsylvania, with its 5th largest population in the US, is certainly a great place to move to. From driving through lush green forests to smooth tarmac and even brick roads, there are many reasons to move to the state with your vehicle. However, you will have to ensure that you take care of all the legal formalities first.
Read on to learn more about Pennsylvania DMV change of address and how to go about it.
Who Should You Get In Touch With For A DMV Change Of Address In Pennsylvania?
There's a branch of the Pennsylvania Department of Motor Vehicles (DMV) called Pennsylvania Department of Transportation (PennDOT). This is who you will have to reach out for getting a change of address.
Here's a reason for respite if you're moving to Pennsylvania. You will have a maximum of 60 days to make sure you get a Driver's License for Pennsylvania. Some states only get 10 days, so turn that frown upside down.
Do note that your 60 days start from the day you officially make the move to the state. Be sure to not take your 60 days for granted and be slapped with late fees, or for that matter face other consequences.
Why To Update The Pennsylvania DMV Change Of Address?
Think of it this way. You've moved to Pennsylvania but your driver's license has not. It is still living in your old state. If you're making sure that you update your address with your bank and other companies, isn't it only fair to do the same with your driver's license? That's pretty much the point. Keeping it updated. Also because if you don't, your driver's license will simply remain invalid. So traffic authorities would be well within their right to penalize you.
Getting A Pennsylvania Driving License When Moving From Another State
Unfortunately, there aren't multiple ways you can go about getting a new driver license in Pennsylvania. The only way you could get an address change or a new driver license if you're coming from another state, is by visiting a PA DMV office nearby. What you can do is visit the PA DMV website to discover all the offices in and around your new place of residence. Another way in which you can make your life a tad bit easier is by downloading the Form DL-180R from the official Pennsylvania Department of Motor Vehicles Website. This would at least save you some time when you visit their office physically.
The various documentation and information needed for applying a new driver's license are:
Existing out-of-state Driver's License (Should be valid. At least not expired for more than 6 months)
Social Security Card
ID Proof (Birth Certificate, Valid US Passport, Certificate of Naturalization or Certificate of US Citizenship)
Proof of Residence (Mortgage Documents, Lease Agreement, Tax Record, Present Utility Bills or W-2 Form.)
It's important to note that the validity of these documents would depend on their details being in sync with each other. So make sure you get all that updated before even applying for a new PA driver license. Ideally, take care of this before even moving to the state. At least wherever applicable. So make sure your name is consistent across each document. Also, you will need to carry the original documents when visiting the PA DMV office.
The cost for a Commercial Driver License would change, and there are a lot of floating elements which determine the price of getting a Pennsylvania driver license. These elements could include the class of the license, the duration and the various permits involved or even the addition of a 2-wheeler vehicle. For a general non-commercial driver license though, the standard fee is $35.50, which acts as a 4-year license and an initial permit.
As is the case with a lot of other states in the US, if you're someone who has a valid driving license, you will only have to go through a vision-screening test. There will be no need for you to retake a driving test. However, this won't be applicable in a situation where your license has been expired for over six months. Fair trade, right? It surely is, especially since you get 60 days to get one for yourself after moving to Pennsylvania.
Registering Your Vehicle To Pennsylvania
It's safe to say that currently, Pennsylvania does not have the most convenient process to get a new license or even get your vehicle registered. So goes without saying, you'll have to drop down to the Pennsylvania Department of Transportation to get this done. This is the only option available at the moment at least.
Let us list down the documentation and information you will need to get your vehicle registered. Also, make sure you're actually taking your vehicle to the office too.
Current Title of Vehicle to be registered (Should be valid and from the state you were in previously)
Pennsylvania Insurance Proof (Valid insurance ID or insurance policy declaration page. Note – Start and end dates to be reflected the insurance document)
Verified Vehicle Identification Number (VIN) (The notary should be either by an issuing agent or done at a dealership by an inspection mechanic or notary public)
Form MV-1L to be filled by the company in case it's a leased vehicle
Beyond these, as part of the standard procedure, your vehicle's odometer reading will also be checked. If you own a car, your registration fee will be $37 in Pennsylvania, while the cost for registering a motorbike to the state would set you back approximately $19. Do keep in mind that there can be additional components to these fees.
In terms of documentation needed for personal and vehicle identification, these are what you will need. Not all of them though. Just the ones applicable.
Pennsylvania Driver's License (Updated and with a photo)
Pennsylvania ID Card (Updated and with a photo)
Pennsylvania Exempt Driving License (Updated and with a photo)
Pennsylvania Exempt ID Card (Updated and with a photo)
Valid U.S. Armed Forces Common Access Card
Also, unlike the case with getting a DL, you only get 20 days to get your vehicle registered to the state of Pennsylvania.
Getting A Pennsylvania Driving License When Moving Within Pennsylvania
This is Pennsylvania's way of taking you through a rollercoaster of emotions. Unfortunately, you don't have much time to get a driving license in this case, which is a maximum of 15 days. However, to compensate for this, Pennsylvania does allow its residents 3 ways in which they can get a change of address done.
See also: Nearby Moving Companies
Doing the Pennsylvania DMV Change of Address Online
Keep your Driver's License Number handy
Keep your Social Security Number handy
Visit the PennDot website
Click on "Online Services" then select the option "License/ID Services"
Here, you will have all the instructions and information needed to get things done
After this, you just have to fill all the fields to get the identity verification done, then you get access to the change of address form. Of course, you always have the option of heading down to the office of Pennsylvania Department of Transportation and getting it done in person. Then, there's a convenient 3rd option too. All you have to do is download the online form which you'll get from the PennDot website, print it out, fill it up and then mail it across.
Keep in mind that you have to download the form DL-80 to get your address updated on your driving license. There's also the option of using the MV-36 form. But you should know that this particular form only makes sense for those looking to get the address changed on the vehicle title and the driver license alike. After you mail the form, you just have to be patient for 10 business days before you'll receive whatever you requested for.
Who to mail the form and where?
Bureau of Motor Vehicles, P.O. Box 68287, Harrisburg, PA 17106-8287.
Also, there's no fee involved in updating your address. It would only be applicable should you request a new physically printed DL.
Things To Keep In Mind When Moving Out Of Pennsylvania
A very straightforward approach here. So regardless of whether you're moving out of Pennsylvania with your registered vehicle or not, there would be no need for you to inform the state Department of Motor Vehicle about your move. However, you will still have to ensure you safely return the Pennsylvania license plate. Once again, the Bureau of Motor Vehicles is the agency you are supposed to ship it to.
Mailing Address – Bureau of Motor Vehicles, Return Tag Unit, P.O. Box 68597, Harrisburg, PA 17106-8597.
See also: State to State Movers in USA | Most Affordable Places to Live in Pennsylvania
Conclusion
If you're moving to Pennsylvania from some other state, you will probably appreciate the amount of time you get to get the Pennsylvania DMV Change of Address done. It's an advantage for sure, even though you only get one-third of the time to get the vehicle registration done. In any case, it's a small process to enjoy the beautiful state in the comfort of your own vehicle.