Ohio DMV Change of Address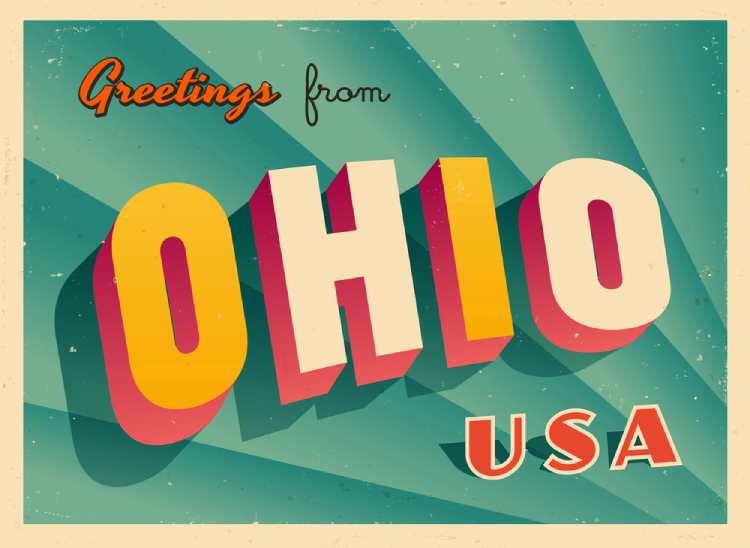 Moving houses is generally quite the daunting task, but moving over a long distance is another ball game altogether. Not only do you have to make sure your household items and appliances are packed to endure a long journey, you also need enough time to unpack and settle in before familiarizing yourself with a completely new environment. One of the important tasks to tick off your list as soon as you move is changing your addresses at the local Department of Motor Vehicles (DMV). However, each state has different processes and timeframes for the same, so it's best you read up. This blog covers everything you need to know about getting an Ohio DMV Change of Address, alongside other details when moving to Ohio.
Who Should You Get In Touch With For A DMV Change Of Address In Ohio?
Unlike other states that have a Department of Motor Vehicles, the Buckeye State has a Bureau of Motor Vehicles (BMV). Don't let the difference in name confuse you as both are two names for the same department. They handle everything official, from address changes to legally registering your vehicle. Ohio has multiple BMV branches throughout the state, so look up the one nearest to your house.
Unlike other states like Virginia that have a much more spaced-out 30 day limit to get your address changed, you only have a period of 10 days to get an Ohio DMV change of address. This ten days starts from the day you move in, which means some of your unpacking can wait while you get this prioritised task off your list.
Why Undergo An Ohio DMV Change Of Address?
Getting your address updated at the Ohio DMV is not only important, it is also a legal requirement. Though the DMV is an official United States Department with branches in every state, they are not interconnected and you must change your address yourself. This also applies to people who are just renting a place in Ohio temporarily.
Additionally, you may have applied for an address change at the US Postal Service (USPS), but the USPS does not notify the DMV of any address changes that are made. You must complete the process for an Ohio DMV change yourself to legally update your DMV records and register your vehicle.
See Also: Most Affordable Places to Live in Ohio
Getting An Ohio Driving License When Moving Within Ohio
It's a little easier for people moving with the state of Ohio to get an Ohio driving license. All that's required is for you to change your address, after which you will get an updated copy of your documents.
There are three ways by which you can arrange for an Ohio DMV change of address:
Online: The OH BMV website enables users to apply for an address change online. Keep your current Ohio driver's license nearby as you'll require it to fill the form.
In person: Visit the Ohio deputy registrar's office, fill Form BMV 5756, and submit proof of your updated Ohio residence address (valid auto insurance policy, savings account statement).
Via mail: Fill a change of address form Form (BMV 5756) OR write a request for address change that includes your Full name, date of birth, Ohio driver's license or ID card number, previous address, new address. Mail these to: Ohio Bureau of Motor Vehicles, Deputy Registrar Services, P.O. Box 16520, Columbus, OH 43216
Updating Your Vehicle Registration
You require the same documents and the same process to follow to update your vehicle registration. Once the change is logged into the system, you can apply for replacement documents bearing your updated address.
Getting An Ohio Driving License When Moving From Another State
That's right, moving into Ohio from another state not just requires an address change, it requires a new driver's license, for which you have 30 days. You will also need to get your out-of-state vehicle registered at the Ohio DMV after an inspection.
You will have to visit the nearest Deputy Registrar agency to transfer your out-of-state license in person. You must have practiced with a temporary instruction permit to qualify for an Ohio driver's license. You get this permit after passing a written knowledge exam and a vision test.
You will need to submit documents with proof of:
Identification (name and date of birth)
Legal presence in the U.S. (U.S. passport, permanent resident card, U.S. citizenship certificate, Certificate of Naturalization, etc.)
Social Security Number
Proof of Ohio Residency – 2 documents for a REAL ID-compliant license, 1 document for a standard, non-compliant license.
Good to Know: REAL ID licenses are federally-compliant and will function as federal identification for domestic travel, as well as entry into military and federal buildings. This will come into effect from October 1, 2021, at which point the standard licenses will stop functioning as these roles.
In order to obtain a new Ohio license, you will have to:
Pass a vision screening.
Have your photo taken.
Pay the required fee
If your previous out-of-state license is still valid, your driving test will likely be waived and you won't need to do it. In the event that you do, you'll need to provide your own working vehicle to take the exam.
Your license will be valid for 4 years, and costs $24.50 for those 21 years and older.
See also: Moving to Ohio [Relocation Guide]
Registering Your Vehicle In Ohio
You have a period of 30 days for registering your vehicle in Ohio.
The things required of you to complete before applying for registration are:
Obtaining an Ohio driver's license.
Verify your legal ownership of the car with an inspection of your Vehicle Identification.
Number (VIN) at the Deputy Registrar's office.
Complete a vehicle emissions test (only mandated in certain counties).
Apply for an Ohio vehicle title, which is done at the county title office. You will need the out-of-state inspection form that you'll be given after the VIN inspection, and the original title certificate from your previous state.
Once you've completed all these steps, you're ready to apply to register your vehicle.
The steps to follow for registering your vehicle in Ohio are:
Present proof of ownership (Certificate of Title). It has to be notarized and contain the seal of the Ohio clerks of court.
Provide one of the two: Ohio driver's license or proof of your Social Security Number
Your VIN inspection document and your emissions inspection (only if your county requires it).
Pay the required fees
You will need to also submit a Power of Attorney for Ohio Vehicle Registration (Form BMV 573) if your vehicle is leased. You may also be randomly selected to provide proof of Ohio auto insurance to complete your registration.
License Plates
You will be mailed your new license plates at your address used against your vehicle registration. Another reason to get that address updated! Until then, you will be given a temporary permit that lets you drive legally, as well as a registration sticker for your license plate. However, you also have the option to transfer your plates to a new vehicle, provided they are in good condition. This costs you less than actually replacing the plates.
The various fees to register your vehicle are:
Plate or registration transfer: $6.
Replace or exchange 1 license plate: $12.
Replace or exchange 2 license plates: $13.25.
Temporary registration (45 days): $20.
Out-of-state vehicle inspection: $5.
These are not final, and rates may vary.
Things To Keep In Mind When Moving To Ohio
Since you only have 10 days to change your address, we recommend looking up all the addresses of the places you'll need to visit and jotting them into a book. Add the Ohio change of address to your moving timeline, within the first few days after moving day passes. Also ensure you get other things like your electricity and internet connections organised, as well as changing your address with the US Postal Service.
See also: How to Change Your Voting Address in Each State
---
Conclusion
Make sure you approach everything in as organised a manner as possible to avoid any unnecessary stress and confusion. Most importantly, whether your move is within Ohio or from another state, make sure you have the right movers for the task. 9Kilo Moving can help you with that; from equipment to ability, we've got the moving companies perfect for the job.