New Jersey DMV Change of Address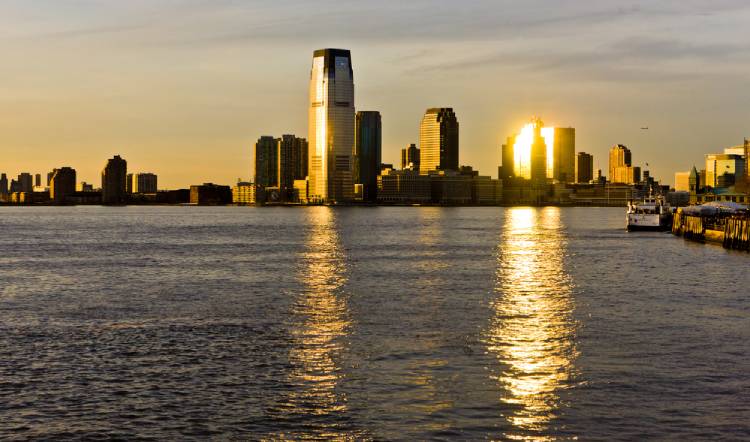 There are but a few places which make you want to trade all your life's savings away, just to be able to live there. New Jersey comfortably glides into that list. For a state this small (4th smallest in our country by the way), New Jersey's nothing short of an economic powerhouse, with the many millionaires living in the state paying testimony to the same. The host of legally operating casinos certainly don't do any harm to the state's strong economy.
Then there's also the undisputed beauty of this state's shorelines, thanks to sharing borders with the Atlantic Ocean on its east. If you're one of those fortunate ones who will be moving to NJ soon enough, and with your own vehicle, make sure you don't let anything come between you enjoying the moving experience. So before you put the pedal to the metal, make sure you have a New Jersey DMV change of address done to enjoy the streets better.
Who Should You Get In Touch With For A DMV Change Of Address In New Jersey?
Your point of contact to get a DMV change of address in New Jersey would be the NJ Motor Vehicle Commission. Once you do a simple google check, you will be able to find an office that's situated in a convenient location for you.
Add this to the ever so increasing list of pros about moving to NJ – The Garden State lets you have a total of 60 days, starting from the day you officially move, to get a New Jersey DMV change of address done. Don't take this for granted and get the process initiated as soon as possible. You're fortunate enough, since some states offer a maximum of 10 days.
Besides, the ones who help you get your details updated are the very people who have the authority to penalize you if you miss the due date. So it's best to tread on the path of responsibility.
New Jersey Motor Vehicle Commission Contact Details
Number: 609-292-6500
Operational Hours: Monday to Friday, 8 am to 4:30 pm. And Saturday 8 am to 3 pm.
Why To Update The New Jersey DMV Change Of Address?
The simple answer is that it's all about being an advocate of lawful practices; being a standup citizen of the society. But the more instrumental truth is that by not updating your address after moving to New Jersey, you are basically refusing to adhere to the protocols of the state.
When you become a resident of New Jersey, it's vital that all your documents are in sync with each other to remain valid. That's precisely why your driving license should also reflect the address which is your place of residence in NJ. Failing to do so means your license might also be at risk of being invalidated.
Getting A New Jersey Driving License When Moving From Another State
The process to get a New Jersey driving license is fairly straightforward if you're moving here from another state. You can go about it by visiting the MVC office in person, like we mentioned earlier. Although, you won't really have the option to call them first and make an appointment in advance, so don't count on that. One important criteria you will have to meet to get a New Jersey driving license is that your age can't be any lesser than 21 years.
In case you are below 21 years of age, fret not. You could still get an updated driver license. Although, you will have to get through the hurdle of an official program. Once you successfully complete the Graduated Drivers License program, you will be eligible to get a New Jersey Driving License. So for anyone who wishes to apply for a new driving license offline, here's what you need to know about it.
See also: Moving to New Jersey
Documentations Needed To Apply For A New Jersey Driving License Offline
1. Personal Identification Proof: Primary
US Passport, US or US Territory Birth Certificate, US Adoption Papers, Certificate of Citizenship (Form N-560, N-561 or N-645), Certificate of Naturalization (Form N-550, N-570 or N-578) or Valid active duty US military photo ID card.
2. Personal Identification Proof: Secondary
Valid federal government employee driver license, US college photo ID card with transcript, Divorce Decree, Signed Court order for a legal name change, FAA pilot license, Current US military dependent card or even US military discharge papers (DD214). Whichever is applicable to you.
3. Verifiable Social Security Number
This can be your valid Social Security Card or anything else.
4. Proof of Address
Current Photo driver license, Bank statement or record, Active Health Insurance Documentation, Veterans Affairs universal access photo ID card, High school diploma, GED or college diploma or your Employee ID Card.
Once you submit all the documentation, it should take a maximum of 60 days for you to receive your brand new Driver License for the state of New Jersey. For a standard license, there will be a fee of $24 involved. But you only have to pay that once in 4 years. There will be an additional charge of $10 in a situation where you're also looking for a motorcycle transfer permit. Note that the overall fee for a Commercial Driver License is not the same.
For anyone with a Commercial Driver License, there will be an eye test you'll have to pass before you're in the clear. Fortunately, there is no vision or driving test involved for a standard New Jersey Driver License, unless you're under 21. Also, any existing outstandings, records of suspension or even one where your license was revoked will most likely result in you failing to acquire a driver license for New Jersey. Basically, you must not only have a valid out-of-state driver license, but also one with a clean track record.
Registering Your Vehicle To New Jersey
Just like in the case of getting a new driver license, you will have to head down to the nearest office of the NJ Motor Vehicle Commission. And just so you know, there are no online facilities for this service. You can only get it done in-person. Also, it's better to drive down to the office so that they can check your car for anything if needed.
Once you're there, you will be required to fill an Application for Certification of Ownership. The fee for registering your vehicle to New Jersey can be anywhere from $35.50 to $84. The varying degrees of price is because the final fee would be calculated on the basis of the type of your vehicle, its weight and even its age. Apart from this, here are a few things you should get in order, before getting your registration done.
Documents Required For Registering Your Vehicle To New Jersey:
Social Security Card for Identification Proof.
Your updated Driver License for the state of New Jersey.
Existing Title of your vehicle.
Valid Car Insurance along with the insurance company name and policy number.
Your vehicle's Odometer reading.
Getting A New Jersey Driving License When Moving Within New Jersey
Unfortunately, if you're already a New Jersey resident, you won't get to share the same luxuries as those who are moving from another state. You will have to be super organized, efficient and swift in your approach, because you only get 7 days to get an updated driver license, after you move to a new city in New Jersey.
Fortunately though, you will have the option of avoiding a visit to the NJ Motor Vehicle Commission office. So if you're moving within New Jersey itself, you can also update your driver license online, by visiting the official website of the NJ MVC.
Details Required For User Authentication Process:
Current Zip Code
Existing Driver License Number
Social Security Number
Proof of Address
Do also keep other information regarding Personal Identification and the ones for your new place of residence handy, as the online form would require that. There will be a small $11 fee incurred to get your address updated. Do keep in mind that because you're moving within New Jersey, you won't actually be given a new Driver License altogether. You will only get a sticker added to your current Driver License.
Of course, if you don't have access to a computer or you prefer doing things the old-fashioned way, you could always head down to an NJ MVC office physically. Just be sure to carry all these documents mentioned. Depending on your situation, you might even have to carry a Certificate of Naturalization, US Adoption Certificate or other such documents to verify personal identification.
Once this is taken care of, your next step would be to get your vehicle registered. Once again, you can get this done both online and in person. For the online authentication process, do keep your Zip Code, Updated Driver License Number, Social Security Number and details regarding Proof of Address handy.
In case you plan to get it done in-person, make sure you carry all the documentation associated with Personal Identification and Address Proof. At the same time, you should also carry your vehicle insurance card and also the existing Title of your vehicle.
Things To Keep In Mind When Moving Out Of New Jersey
There is no need for you to get in touch with the NJ MVC. Once you move to a new state, your previous driver license from New Jersey automatically gets scrapped. However, you will have to reach out to the New Jersey Motor Vehicle Commission if you plan on moving with your NJ registered vehicle. This is because you're supposed to return the license plates back to the state.
Address to return New Jersey License Plates
P.O. Box 129, Trenton, New Jersey 08666-0129.
---
Conclusion
You might not have as many days if you're moving within New Jersey, but the convenience of getting things done online does make life easier. And 60 days is certainly more than enough for anyone moving from another state. The sooner you get your New Jersey DMV change of address out of the way, the sooner you will be able to enjoy the gorgeous oceanside roads of New Jersey.
See also: Best States to Live in the USA | 6 Largest Cities in New Jersey