Nevada DMV Change of Address


VanLines Inc
Secure Storage
Easy Booking Process
Fully Trained Employees
GET QUOTE

Colonial Van Lines
Storage Services
Long-Distance Moves
Corporate Relocations
GET QUOTE

Moving APT
Vetting Process
Award-Winning
Available Nationwide
GET QUOTE
Our Take
Price
Rating
Minimum Shipment Size
Storage
Booking Deposit
Cancellation Policy
Quoting Options
Discounts

Best Overall Value


GET QUOTE

2+ bedrooms




Free 30 Days




10%

Free up to 72 Hrs

Phone / FaceTime / Text

Senior / Same day Booking

Best Industry Reputation


GET QUOTE

1+ bedrooms




30 Days




20%

Free up to 72 hrs

Phone / Facetime

Seniors Discount

Best Customer Service


GET QUOTE

1+ bedrooms







Free up to 72 hrs

Phone / Virtual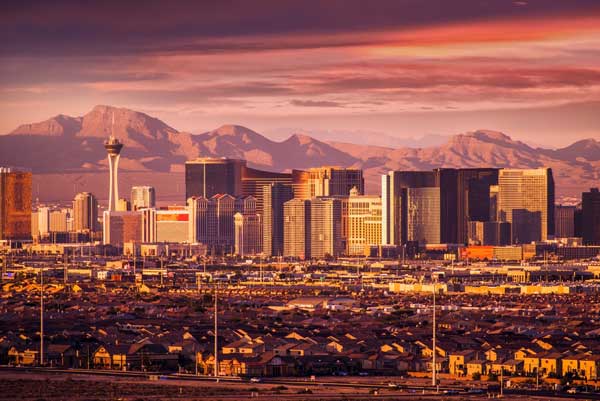 Nevada is often mistaken for a popular vacation destination since the image of Las Vegas tends to cloud one's judgement of the state. It takes a while to understand what it really has to offer, but once you do, it's easy to fall in love with its desert-like terrain, warm climate and relatively low cost of living.
With a car of your own, taking control of the wheel can help you uncover some of the most incredible natural wonders here. The Great Basin National Park, Lamoille Canyon, Lake Tahoe and the Valley of Fire State Park are merely a few of them. Nevada is also home to Highway 50, which is the loneliest road in the whole of America. It's one of those road trips that makes it to many bucket lists.
There are many more reasons to move here with a vehicle. However, before taking your car out, you would first need to tackle some paperwork. In this blog, we will help you stay ahead of all the formalities that must be done.
Read on to learn more about Nevada DMV change of address and how to go about it.
Who Should You Get In Touch With For A DMV Change Of Address In Nevada?
You can change your address and renew it by making a visit to the Nevada Department of Motor Vehicle in person. We recommend finding a DMV office that is closest to your new home address. Currently, at the offices in Carson City, Henderson, Las Vegas and Reno, you can get yourself an appointment to renew your address. This way you can avoid killing time in a queue. We highly suggest taking advantage of such an online feature to cut the line and fasten the administrative process for yourself.
Please note that some of the rural DMV offices of the state such as the branches in Yerington, Winnemucca, Tonopah, Pahrump, Mesquite, Laughlin, Hawthorne, Fallon, Ely and Elko don't have the option of confirming an appointment online. Also, it's worth remembering that you must choose the branch closest to your vicinity, since few of the rural branches have limited staff and wouldn't cater to residents from Reno or Las Vegas.
Like most states in the U.S, you would have 30 days to complete the formalities and get your address changed. We recommend taking a few hours off from work and your unpacking schedule, to drive to the closest DMV and complete the process.
Remember that each DMV in the U.S expects new residents to meet the deadline they set and it must not be overlooked. 30 days is the given timeframe within which you must have your address changed or you can be fined for carrying an invalid driver's license and vehicle registration.
Why To Update Your Nevada DMV Change Of Address?
Every state requires you to update your address so that the authorities can correspond with you efficiently. It's also necessary to change the address since your driver's license works as a piece of identity for many administrative processes. If it displays the outdated address, you could be fined or even worse, end up spending more time at the DMV to make things right.
Getting A Nevada Driving License When Moving From Another State
If you're permanently residing in Nevada, you would need to notify the DMV about your life change, mainly to get your address changed on your driver's license. Here are the typical items you'd need to carry with for a smooth verification process. Do note that you have to visit the office in-person to verify your documents. And this is one of the things that cannot be completed from the comfort of home.
The various documentation and information needed for applying a new driver's license are:
Identity verification: You can either submit your birth certificate, Passport or U.S certificate of citizenship to prove your identity and citizenship.
Your out-of-state driver's license which you will need to return in place of the new one.
Proof of your Social Security number: You can either submit your Social Security card, W-2 form or a pay stub with complete social security number on it.
Lastly, you must submit a document for residential proof – You are required to provide the DMV with any 2 valid documents. It could be the lease or mortgage agreement, utility bill, bank statement, NV voter registration card or a Certificate of Nevada Residence.
Submit the completed application for Driving Privileges or ID Card. Also referred to as DMV 002.
Ensure that you're carrying your original documents and not photocopies or soft copies. Don't forget to also carry supporting documents if your current name does not match the one on a few of the documents you're presenting to the office. Examples of name change documents would be a marriage certificate, divorce decree, adoption records and court orders.
Processing fees – An 8 year non-commercial driving license for anyone under the age of 65, the fee charged is $42.25. You can also opt for the 4 year limited term license which would cost you $23.25. Do note – The fees would vary depending on the type and class of license you wish to purchase.
Once you complete the process, the system will make certain that your existing license record is cancelled in the previous state. Your new license will reach your current state mailing address within 7-10 days your application is submitted. The person at the desk would also punch a hole into the driver's license you currently have and return it to you with an interim (temporary) paper document. Remember to keep this paper carefully as proof of your application.
If you submitted a valid driver's license that hasn't been revoked or expired, you won't need to pass any written or driving tests. On another note, we'd also like to mention that you can choose to become an organ donor at the time of renewing your driver's license, so give this decision a thought while filling out the DMV 002 application.
Registering Your Vehicle To Nevada
Within 30 days of establishing residency, you are expected to also register your vehicle to Nevada. Part of the process of registering your vehicle to Nevada is informing your out-of-state insurance company about your move to a new state. Your insurance must then be issued by a Nevada licensed carrier or you can just purchase a new policy in the state. Post that, you would need to get your vehicle to pass the 'Nevada Smog check'. The state has various emission inspection stations in the city, so look for the one closest to your new home and get the report which ultimately states that your vehicle is good to go on the road.
Here is a list of all the documents you need to carry and information you need to get your vehicle registered.
Nevada Evidence of Insurance
The 17 character of your VIN (i.e Vehicle Identification Number) In simple terms, this is the fingerprint of your vehicle
Nevada emissions inspection report
Proof of residence along with mailing address
Current out-of-state registration
Out-of-state plates (Please remove and bring it in)
Title after endorsement
Do note that any expired registrations are subject to late fees. As a new resident, you must also surrender your out-of-state plates. Just a heads up that you should even keep note of your current odometer reading when you get your vehicle inspected in Nevada. This is done at most DMV offices. We'd recommend driving to a VIN inspection station in advance so that you have all the documents in order during the registration process.
Processing fees – The Nevada DMV has an online portal where you can calculate the fees depending on the weight, model and make of your vehicle. We suggest keeping your VIN number ready and using the fee estimation feature to get the accurate fee estimate.
See also: Moving to Las Vegas
Getting A Nevada Driving License When Moving Within Nevada
Even if you're changing homes within the state of Nevada itself, it is important to have your driver's license reflect the right residential address. After settling in your new home, you would have 30 days to renew your license and you have 3 options available to get this task done:
Via the website online – You can change your address on the Nevada DMV website simply by creating a MyDMV account. It might take you a few minutes to create an account, but it saves you from a trip to your local DMV. Once you've applied for a new driver's license online, you would receive it in the mail.
In person – If you don't like dealing with online processes, you can also visit the DMV in person. However, the new license will be mailed to your home post the application process.
Via fax – Fill out the 'Change of Address Notification Form (i.e DMV 22)' and you may fax the completed form to (775) – 684 – 4829.
Via mail – If you wish to send out the form via mail. You would first need to download and print the 'Change of Address Notification Form (i.e DMV 22). You can then drop the completed form in the mail.'
Who To Mail The Form And Where?
Mail the form to:
Nevada Department of Motor Vehicles, 555 Wright Way, Carson City, NV 89711.
Processing Fees – The cost for renewing the address on your driver's license is $4.25. However, depending on the type of license you select the cost could vary.
Things To Keep In Mind When Moving Out Of Nevada
While moving out of Nevada, the DMV still requires you to notify them about your change of address. You can mail or fax the office your Change of Address Notification form (i.e DMV 22). In case you haven't turned in your license plates, you can mail those along with the completed change of address form. You can also get a Nevada driver history record from the website itself if you require it before leaving the state.
---
Conclusion
We know that every relocation process is incomplete until you're done with visiting your DMV. Keep these things in mind to ensure that you have no trouble familiarizing yourself with the process in Nevada. It will help you have all your documentation in order and that way, you can probably get out of the DMV faster.
See also: 5 Best Places to Live in Nevada