Most Outdoorsy Cities in the US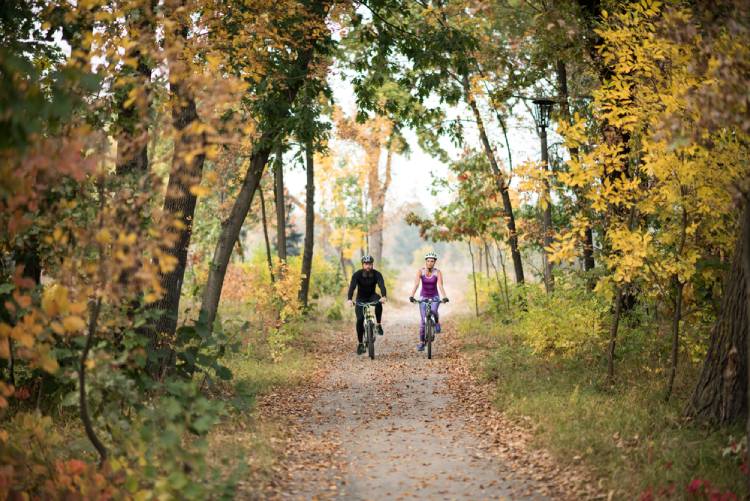 We're all human, and we all need a break from time to time. And there's no better healer than nature. Rejuvenating with some outdoor activity is proven to be beneficial to both, body and mind, boosting endorphin production. Even during the COVID crisis, officials have recognized its value, like New York's Governor Andrew Cuomo, who has allowed solitary outdoor exercise.
We've compiled a list of outdoorsy cities in the US, all of which are in close proximity to various outdoor activities. You'll find lists for large metropolitans as well as select smaller cities, so you can read up according to your preferences.
Top 8 Outdoorsy Cities In The US – Metropolitans
Many Americans living in major cities are likely to not get their fill of nature for no fault of theirs. Limited access to outdoor activity makes it a challenging task, and a weekend needs to be set aside to drive to the nearest park or lake. The following list contains familiar names of large US cities, each with good access to outdoor activities.
1. San Francisco, California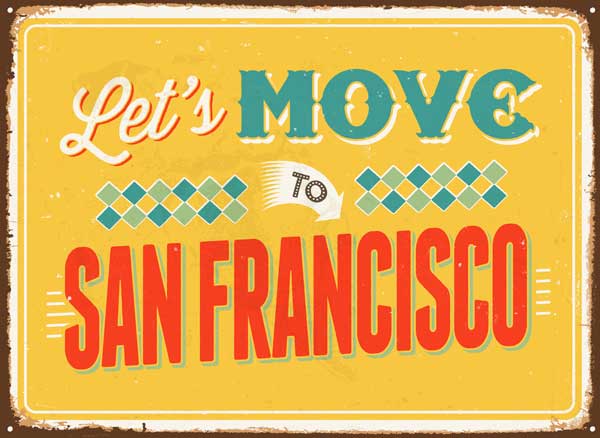 The City by the Bay is the ideal place for the nature-lover living the urban life. Not only does it boast stellar views, it also is within proximity to national parks, camping areas and ski resorts. It uses 20% of land area to be home to 220 parks and recreational centres, leaving all its citizens just 10 minutes away from a park.
Median Home Value: $1,447,191
Median Listing Price: $1,310,500
Median Rent Price: $4,500
Also Read: Moving to San Francisco, CA
2. Denver, Colorado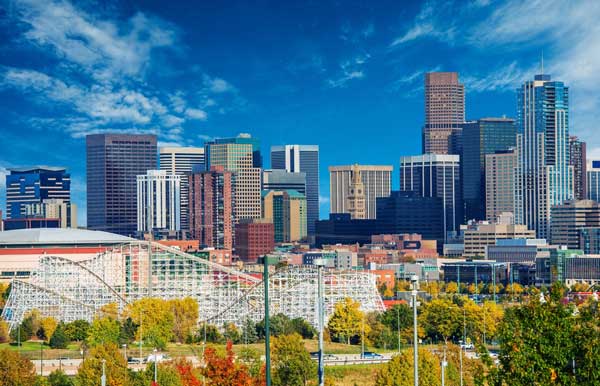 Denver boasts one of the best Park Systems in all of the USA. It has 850 miles of paved bike trails that wind past rivers and parks through the city. Over 6% of the land is covered in parks, out of which City Park is the crown jewel. Over 300 days of sunshine and easy access to the Rocky Mountains make the Mile High City a topper on our list.
Median Home Value: $465,466
Median Listing Price: $464,900
Median Rent Price: $2,150
Also Read: Moving to Denver, CO
3. Salt Lake City, Utah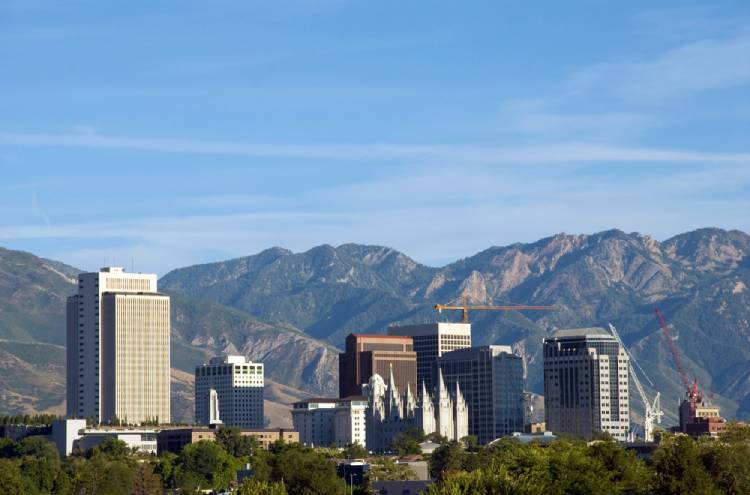 8% of their land has been dedicated to parks, but the nearby canyons and national parks with their hiking and biking opportunities may attract you more. Winter brings skiing and snowboarding, while fishing and wildlife explorations happen the year round.
Median Home Value: $419,987
Median Listing Price: $440,000
Median Rent Price: $1,595
4. Miami, Florida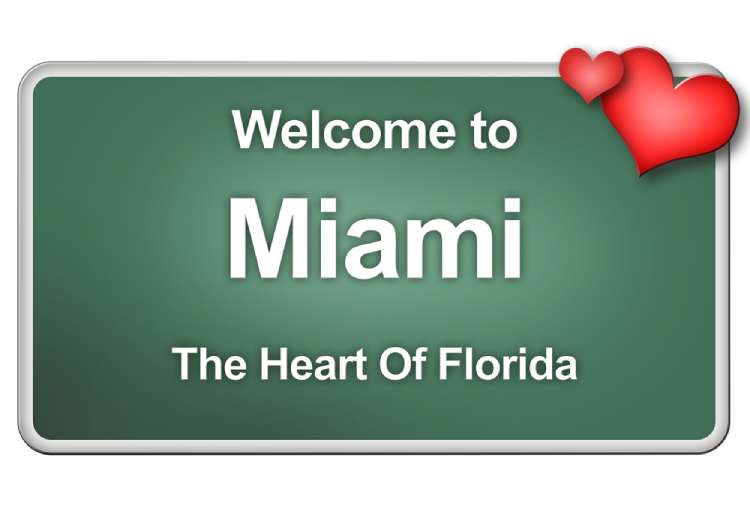 Boasting the Everglades and Biscayne National Parks, Miami is so much more than summer spent on beaches. It also has several gardens, of which the notable 12-acre Pinecrest Garden is the only natural rainforest on American soil. With nearly 40 local water-based activities per 100k residents, tons of campsites and moderate temperature the year round, it's easy to see why Miami makes this list.
Median Home Value: $370,738
Median Listing Price: $490,000
Median Rent Price: $2,450
Also Read: Moving to Miami, FL
5. Las Vegas, Nevada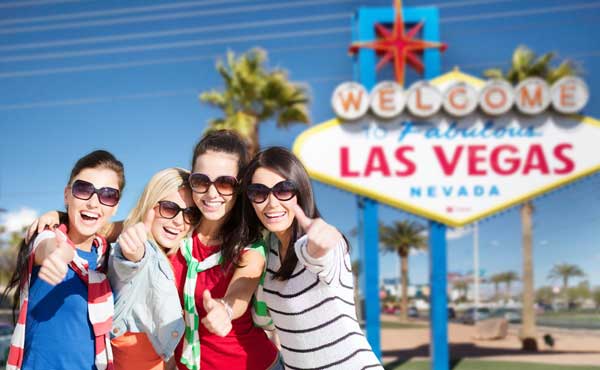 Surprised? Don't be! A whopping 19% of land is used for parks and recreational areas in Las Vegas. Additionally, proximity to Red Rock Canyon and Valley of Fire State Park ensures you have ample hiking trails and camping grounds. Water babies can head to the Lake Mead National Recreation Area for some fun water sports.
Median Home Value: $290,535
Median Listing Price: $300,000
Median Rent Price: $1,500
Also Read: Moving to Las Vegas, NV
6. San Diego, California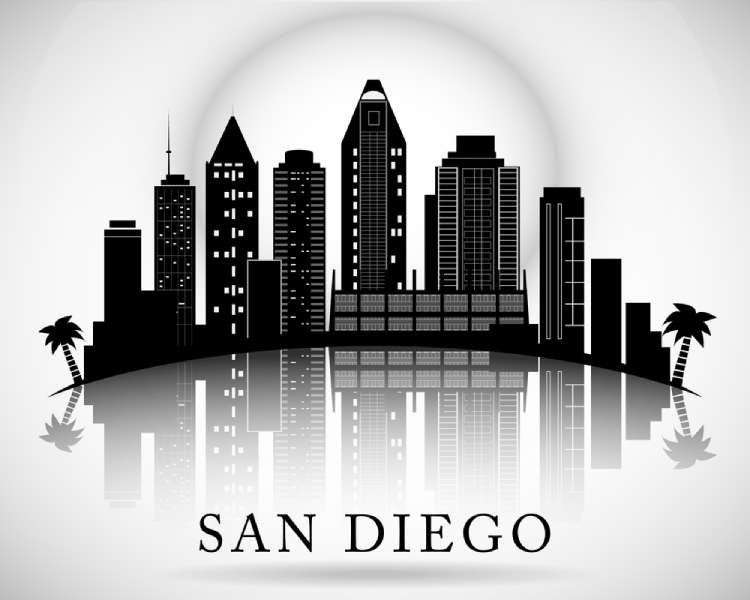 With stretches of sand and surf in proximity, and loads of urban half and one day hikes, San Diego gets a comfy spot on our list. 19% of San Diego is covered in parks and recreational centers, and don't forget Torrey Pines State Natural Reserve and beach, from where you can actually go whale watching.
Median Home Value: $679,568
Median Listing Price: $699,900
Median Rent Price: $2,750
Read Also: Moving to San Diego, CA
7. Orlando, Florida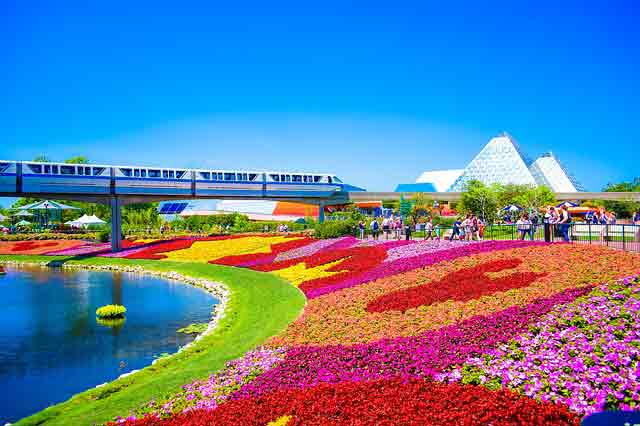 Orlando is quite the nature-lover's paradise, as you get the ideal merge of both urban living, and natural escape, all within city limits. For starters, it has 40 miles of paved, off-street bike trails. Kelly Park and Winter Park offers water activities like paddleboarding and tubing, while Lake Jesup has the most alligators in Florida and is a stone's throw away. Seminole County, north of Orlando, has a 23-mile walking and biking path. Wekiwa Springs State Park, Leu Gardens and UCF Arboretum are also part of your exploration options.
Median Home Value: $260,915
Median Listing Price: $285,500
Median Rent Price: $1,600
Read Also: Moving to Orlando, FL
8. Seattle, Washington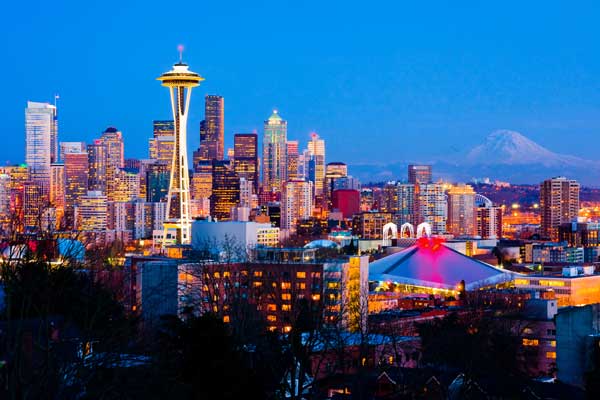 The Emerald City certainly has its fill of emerald – and by that we mean the greenery that abounds. Hike up Mount Si or Mount Rainier, or trek down the 12-mile walking trails of Discovery Park. There's also urban biking trails and surrounding water bodies, skiing up in the mountains, and 3 national parks within proximity.
Median Home Value: $767,906
Median Listing Price: $689,900
Median Rent Price: $2,600
See Also: Moving to Seattle, WA
Top 5 Outdoorsy Cities In The US – Smaller Cities & Towns
Statistics from the Census Bureau show that from 2012 to 2017, nearly half a million people moved out of New York City. Seeking out a less rushed, more peaceful lifestyle is steadily becoming the norm for several people.
Each of these cities and towns in our list have strong job growth and opportunity, and a population count of less than a million. For nature-lovers looking for a more-than-affordable life outside the urban hustle, these ones are for you.
1. Logan, Utah
Nestled in the Appalachian Mountains, the town of Logan is perfect for those looking for an urban escape to nature. It has over 600 miles of trails at the Hatfield-McCoy Trail Systems, Beaver Mountain for skiing in the winter, the 4,000+ acre Chief Logan State Park, and 5 lakes nearby. With cost of living and unemployment rate both lower than the national average, and a higher than average job growth, Logan is a great place to settle.
Median Home Value: $242,134
Median Listing Price: $252,250
Median Rent Price: $1,200
2. College Station, Texas
Highly educated neighbors, a cost of living below the national average, several job opportunities and proximity to the bounty of nature make College Station quite the stellar town in the Lone Star State. Notable destinations are the 2,000-acre Gibson Creek Reservoir for boating, kayaking, fishing and canoeing, and Lake Bryan with its lakeside concerts in the summer months.
Median Home Value: $248,052
Median Listing Price: $262,950
Median Rent Price: $1,575
3. Greenville, South Carolina
Low unemployment rates, job opportunities in education, health or a company like BMW, and a pleasant life await at Greenville. Aside from having a dynamic Downtown of its own, Greenville is also close to several nature escapades like waterfalls, hiking trails and lakes. Oh and did we mention, the Blue Ridge mountains are it's neighbors!
Median Home Value: $207,299
Median Listing Price: $269,900
Median Rent Price: $1,200
4. Sarasota, Florida
Golf lovers rejoice, Sarasota is the place to be. This city dates back to the 1880s, and has tons to discover when you swipe away the tourists. There's scores of beaches to get your fill of the sun and surf, and even some kayaking. Myakka River State Park is a stone's throw away, and botanical gardens within the city ensure you get your daily fix of nature.
Median Home Value: $278,893
Median Listing Price: $359,900
Median Rent Price: $2,165
Also Read: Moving to Sarasota, FL
5. Midland, Texas
This may be a small town, but fantastic job prospects in startups, and the oil and gas industries, are leading a steady growth to Midland. It is within distance of the Guadalupe Mountains National Park and the Carlsbad Caverns, and the I-20 Wildlife Preserve and Big Springs State Park are even closer.
Median Home Value: $267,033
Median Listing Price: $335,000
Median Rent Price: $2,400
Conclusion
We hope you have a better idea of where to move, to trek away those urban-jungle blues. The only outdoor activity you should ask for assistance with is moving, be it cross-country or down the road, we can help you make the right choice.
See also: 8 Sunniest Cities in the U.S. | Top 10 US Cities with Best Parks