8 Most Expensive States to Live in
If you live in an expensive state, it could be a nightmare to try and live frugally. Residents of California and New York will preach the same since they've held the expensive state title for years. Gas costs, income and property taxes are going to be way more expensive. So what's the catch?
Well the plus side is that you get access to better amenities than states that are affordable. The average income is also much higher and there's a bigger presence of international companies. Besides that, these states are super rich in culture because of the diverse population it attracts.
Even though the expenses are a pain, it can be worthwhile residing in one, considering the positives outdo the cons. If you're unfamiliar with the top expensive states to live in the US, we'll be sharing the names and more.
Top 08 Most Expensive States To Live In The US
1. New York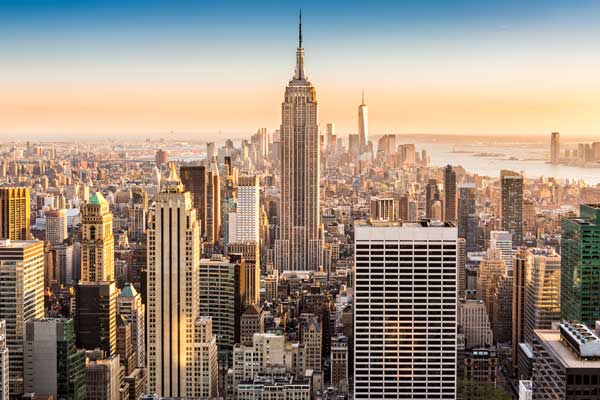 Now the state of New York is no stranger to this list. In fact most of you would agree that it's as though this state deserves a permanent position on every other list of most expensive states to live in the US.
What makes New York expensive? Simple answer, the taxes! The sales, income and property taxes are way higher than the national average. For instance, 1.1% Property Taxes (National Average) Vs 1.68% Property Taxes (New York). The state income tax rates fall somewhere in between 4% to 8.82%.
Something to remember is that New York is expensive but that doesn't mean it's not affordable. If it's been your dream to live here and you love the energy of New York, then you can most certainly make it. Like it's said where there is a will, there is a way.
By this we mean that you can manage your bills the way you want and live comfortably even if you're not making the ideal 6 figure income. Afterall, the state is home to 8 million people and still acts as a magnet for more.
Quick Facts
Median Value Of Home – $657,637
Median Rent – $1,390
Median Household Income – $68,486
2. California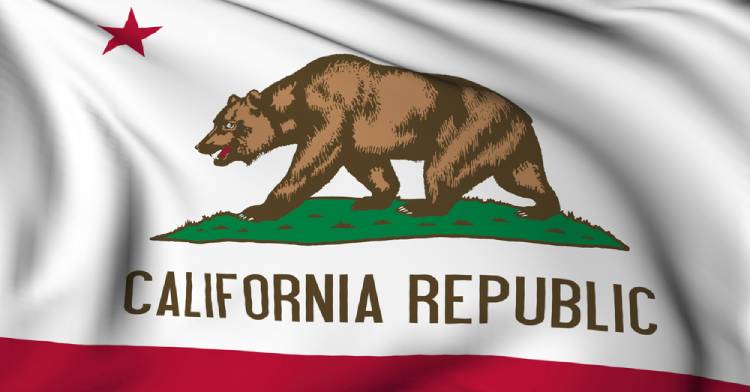 The state of California gets attacked by every other state for its brutally high cost of living. The internet is filled with comics about how everything is ridiculously taxed in California. Residents joke about the tax situation by explaining its intensity with the example of even breathing or talking soon becoming taxed.
It's true that taxes in this state are becoming such a burden that the state is in dire need of a tax detox. The sales tax is at 7.25% and the highest income tax rate is at 13.3%. Still besides the taxes, it is a pretty desirable state to live in. California residents enjoy great weather and diversity. We know the taxes can hype things down for a new resident, but there's so many perks to living in California that outweigh the high taxes.
The state is extremely large so you can always pick pockets where gas costs and property is more affordable. Just the main hubs and most densely populated metropolitan areas are expensive like San Diego, Los Angeles, Sacramento and San Jose. If you move away from them to smaller cities like Ventura, Chico and Fresno, you'll still have a good quality of life but with attractive prices.
Quick Facts
Median Value Of Home – $624,977
Median Rent – $1,409
Median Household Income – $75,235
3. Massachusetts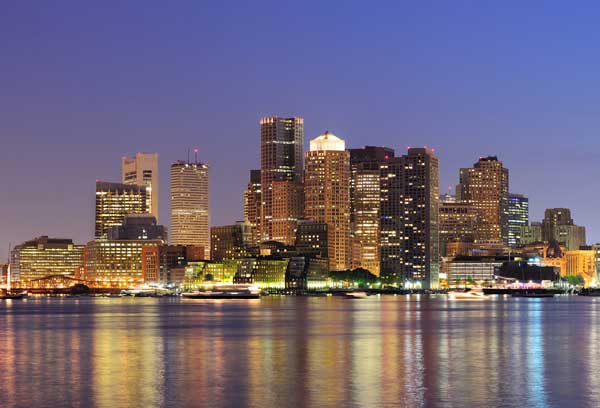 Massachusetts is another geographically desirable destination to live. It is filled with dramatic landscapes so if you're a lake, beach or mountain person, you'll have it all. Simply looking up pictures of Cape Cod and Berkshires can convince you that it's worth the expense.
The state is also globally recognized for its education institutions (Calling out to Harvard here). So, there's definitely more than one reason that it's worth taking the plunge. There's thousands of people that see Massachusetts as their home because of which the prices are on the rise. The market for housing is competitive, there could always be someone willing to give in to the high cost of a house and this is why prices keep skyrocketing in this state.
Another reason is that the state is a small region. It takes the 45th rank based on size. This means that there's only 5 states that are smaller than Massachusetts. But presently, it is home to nearly 7 million people despite being small. Since that's the case, there are limitations for expanding the region in order to occupy more residents. This just makes prices more and more competitive.
If you're planning to move here, do note that costs will be hiked to a larger extent in western Massachusetts in comparison to the south that is sparsely populated.
Quick Facts
Median Value Of Home – $474,673
Median Rent – $1,352
Median Household Income – $81,215
Also Read: Moving To Massachusetts | 2021 Cost of Living and Relocation Tips
4. Connecticut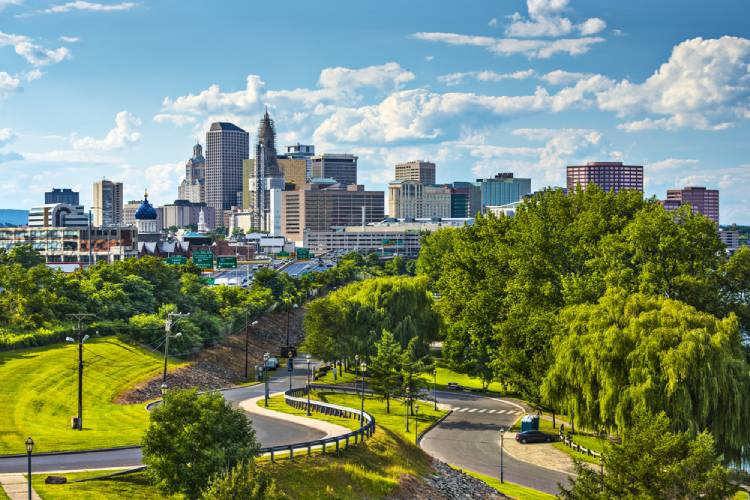 The state of Connecticut sits besides the nation's two most expensive states – New York and Massachusetts. It's said that you can absorb the habits and traits of the company you keep and this seems to be the case here. The high cost of living of both these states are most certainly rubbing off on Connecticut.
Lying in the midst of the nation's most desirable places is surely just one factor for Connecticut being expensive. But considering the fact that you get to live in close proximity to these states, you are practically close to work and you get more options for higher education. The other perk is that it isn't densely populated. What's interesting is that there is a decent spillover of businesses from NYC and Boston. All the same, you can expect to have more open spaces and the urban hubs aren't in the sprawling stage (of course this is debatable as it depends on the hub you pick).
The social pace here is slower compared to a New York city, so if that's something you're looking for, it could be a good state to pick. Connecticut also has a lot going on for it in terms of scenery and natural landscapes to explore.
Quick Facts
Median Value Of Home – $288,822
Median Rent – $1,171
Median Household Income – $78,444
Also Read: Property Tax Rates By State
5. Oregon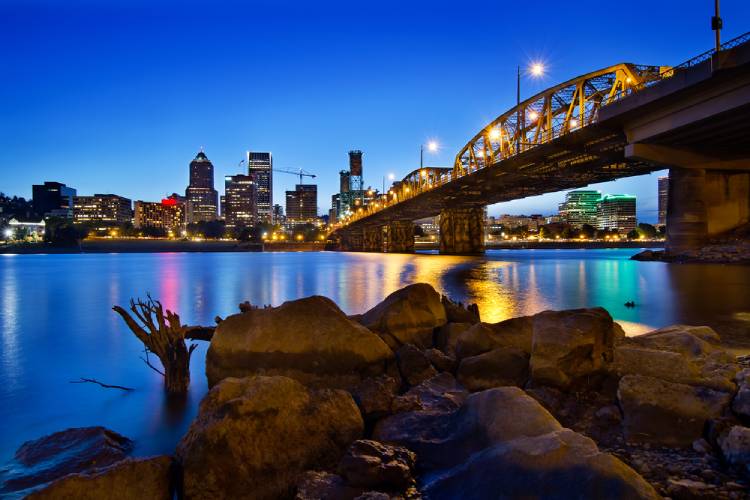 Oregon is one of the 5 US states that don't bear the brunt of sales tax. So, it can be surprising for few to see its name on this list even though it has this added advantage. However, if you live in Oregon, you'd agree that this state can be expensive. This is mainly because what's lost in not having sales tax is made up within the high income and property taxes. But just like all the other states on this list, there's always an aspect that makes it a great trade-off. For Oregon, there's several perks to living here and one of them is that it is extremely green. It is among the top eco-friendly states in the nation. There's also no shortage of bike lanes and parks here.
See also: Most Eco-friendly cities in America
If you're someone who seeks that balance between outdoor adventure and city life, then Oregon is the place for you. But you may need to pull in over 50k annually to live a semi-comfortable lifestyle. Do note that the cost of housing in the city of Portland can be hard hitting but if you pick cities away from this hub, you may find decently priced homes.
Quick Facts
Median Value Of Home – $402,573
Median Rent – $1,250
Median Household Income – $62,818
6. New Jersey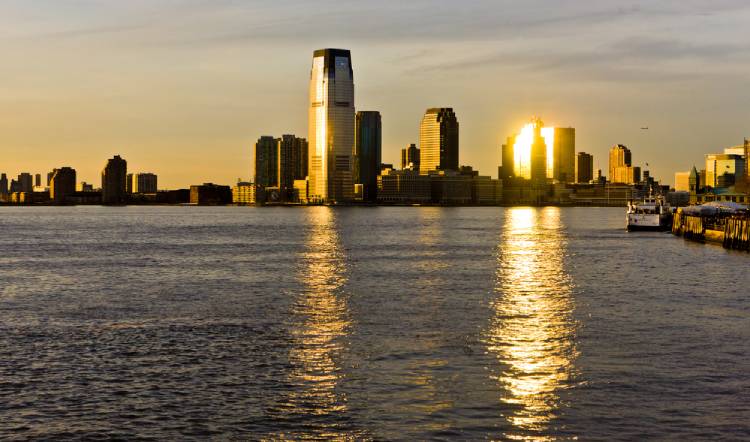 The property taxes in New Jersey is the highest in the nation and this contributes to making it among the most expensive states to live in the US. To give you perspective, the property tax rate in New Jersey is at 2.47% while the national average is only 1.1%.
Something worth mentioning is also that an analytic study conducted by a Washington D.C. based think tank called 'Tax Foundation' proved that $100 is only worth $86.81 in New Jersey. The study aimed to see the value of $100 in all the states in the US. Arkansas is the only state to score the best as a $100 has the purchasing power of $117.23 there.
All in all, it isn't notoriously expensive to live here like it is in New York or California. But the state is home to some of the richest cities in the US like Short Hills, North Caldwell and Haddonfield.
You should also keep in mind that New Jersey is the most densely populated state in the US. This means that the ratio of people occupying New Jersey is way higher than the available land to entertain such a huge population. It's almost like a wedding venue that can't withstand the number of guests invited. This is one of the many reasons why real estate is so expensive here.
To live comfortably in New Jersey, residents choose to commute to the cities of New York and Philadelphia for better wages.
Quick Facts
Median Value Of Home – $376,866
Median Rent – $1,463
Median Household Income – $82,545
7. Maryland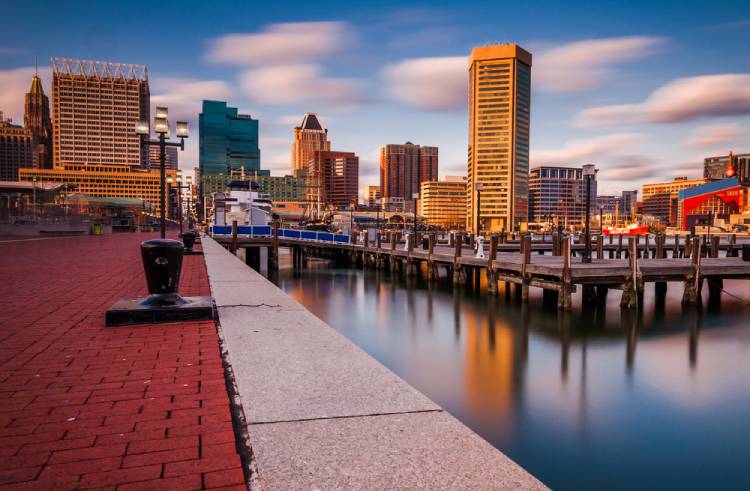 The state of Maryland is often referred to as 'America in Miniature'. It is among the smallest states in the nation and its close proximity to D.C. is the main reason for it being expensive. Although, we'd like to believe that the beauty of Chesapeake Bay and the tempting variety of seafood available in this state is why it's so expensive.
To strike out on your own, you'd need to make roughly 50k to 60k annually. But if you pick the Chevy Chase or Columbia area, you'd need to make at least 75k a year. If it's below this bracket and you have family, it can be a slight struggle.
Some of the plus points of living in Maryland is that the median household income is pretty high, this enables you to stand up against the high prices. Also, if you wish to save, you can always pick cities away from the D.C. metropolitan area. The state is filled with futuristic cities and small towns so the choice is entirely yours.
Quick Facts
Median Value Of Home – $341,148
Median Rent – $1,700
Median Household Income – $84,805
Also Read: Moving to Maryland | 2021 Cost of Living and Relocation Tips
8. Rhode Island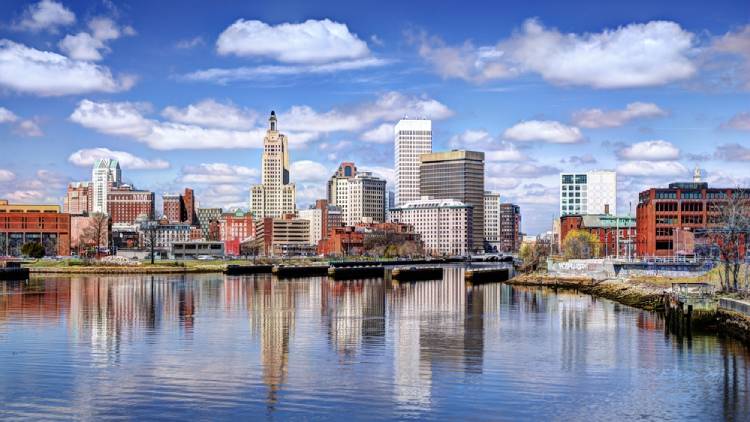 Rhode Island is the smallest state in the nation with the biggest character. If you choose to move here, you'd probably take some time to adjust to how small the state is. Things are more compact and the population is scanty too.
The natural landscape is unbeatable and the ocean is always just a drive or walk away when you seek adventure. If you've always wanted to live in a beach house on the east coast, you'll find plenty in Narragansett. The state is an appealing place to live if you're an outdoorsy person but jobs can be a hit and miss.
The most expensive aspect of living in RI is home ownership. Expenses reach its peak in the Providence area of the state and reduce dramatically when you move away from it. Sales tax is at 7% and you'll find that property taxes are at 1.66%.
Quick Facts
Median Value Of Home – $340,811
Median Rent – $
Median Household Income – $67,167
Top 08 Most Affordable States To Live In The US
Tennessee
Ohio
Missouri
Illinois
Alabama
Kentucky
Virginia
Mississippi
See also: Cheap States to Move to
If you'd like to learn more about the cheapest cities to live in the US, we highly recommend reading this article – 15 Cheap Cities to Move to
Final Thoughts
A common thread in the list is that taxes in New England as a whole are higher than the rest. And states that are geographically situated on the east or west coast are way more pricey.
Overall, it's not next to impossible to financially stay afloat in these expensive states. It's just that when you put them up against inexpensive states, the costs blow out of proportion. To come to a conclusion on whether it is worth moving here, we highly recommend digging deeper into what the state offers you.
FAQs
Which state has the highest cost of living?
California gets tagged as the most expensive state to live in the US and has a high cost of living. Although, New York and Massachusetts aren't too far behind. If you take non-contiguous states, then Hawaii overtakes California.
Which is the cheapest state to live in?
Mississippi takes the first place on the list of most affordable states to live in the US. The cost of living here is 15% lower than the national average. Other states that follow are Tennessee, Ohio, Missouri and Illinois. Most of the southern and midwest states are more affordable.
Which city has the highest cost of living?
The culturally rich city of San Francisco is the most expensive city to live in the US. To live comfortably in the city, you could require a figure of $12,370. The cities of Oakland, Boston, San Jose, Seattle also boasts of a high cost of living.
Also See: Top 5 Neighborhoods in Oakland for Families
Which states have the highest cost of living?
The states of California, New York, and Massachusetts have the highest cost of living in the US. But if you consider non-contiguous states, then Hawaii beats California with the highest cost of living.
What is America's richest state?
With a median household income of $84,805, Maryland is the richest state in the US. The other rich states are Massachusetts, New Jersey, and Hawaii.
What city has the highest cost of living?
San Francisco has the highest cost of living than most other cities in the country. You'll need a six-digit yearly income to live comfortably in the city. Other cities with the highest cost of living are Oakland, Boston, San Jose, and Seattle.
Which state is the most expensive to buy a house?
Hawaii is the most expensive state in the US to buy a house as the median house price is around $708,288. California, Massachusetts, and Hawaii are the other expensive states to buy a house.