Missouri DMV Change of Address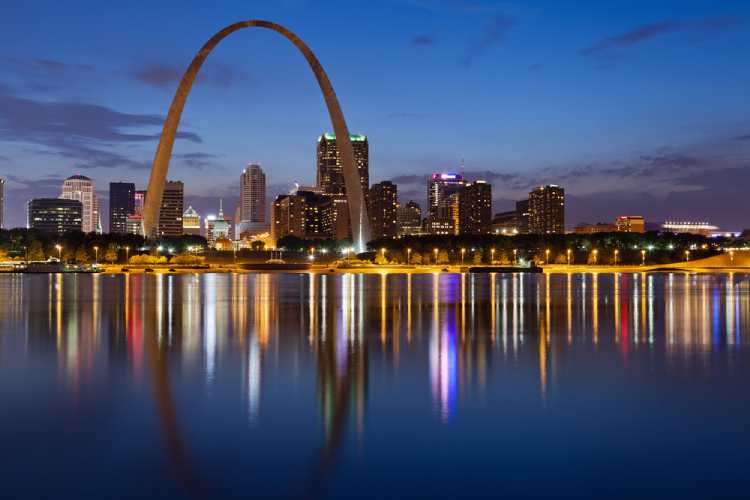 Missouri and Tennessee are the only two states in the US to be bordered by 8 other states. This surely gives residents the upper hand to go on way more road trips and cross borders. However, before you're tempted to count on the company of your four-wheeler to take you around for exciting trips, run errands and commute to work, you would need to visit the Missouri Department of Revenue for some not too exciting paperwork. That being said, we've got all the information you need so that you can complete the process with ease.
Read on to learn more about Missouri DMV change of address and how to go about it.
Who Should You Get In Touch With For A DMV Change Of Address In Missouri?
Like we said earlier, to get started, you would need to contact the Missouri Department of Revenue. You may count this as a time sensitive task, since you have to complete all the obligations within 30 days of obtaining your residency in the state of Missouri. We'd also highly recommend using the 'Motor Vehicle and Driver License Office Location Map' to navigate an office division closest to your home. The website attempts to ensure that all applicants are able to have access to office hours and locations near you. Keep in mind that if you have your current location turned on, the website would even automatically navigate a license office nearby.
Once again, do note that 30 days is the time frame within which you must complete the procedure or you run the risk of paying a fine for the delay. We suggest setting some time aside from your daily schedule, to spend a few hours at the Missouri Department of Revenue, in close proximity to your house.
Why To Update Your Missouri DMV Change Of Address?
It is important to notify the DMV about your new residential address, so that your driver's license has the correct address on it. Your driver's license also serves as a form of confirming identity. So, you're ultimately safeguarding yourself from paying a fine for carrying an invalid license. Also, remember that every DMV is maintaining a database of residents, and if you fail to inform them, they might keep sending mail correspondence to your old address.
Getting A Missouri Driving License When Moving From Another State
All new Missouri residents must make a visit to the office to get their driver's license updated. Once you submit your out-of-state license, you can either apply for a Real ID-compliant license or the standard one. Missourians must specially request for a Real ID in case they wish to acquire one. This is to comply with the federal Real ID Act of 2005. You can choose to get a Real ID if you wish to present your driver's license as a form of identification to board domestic flights from October 2021.
Now, to avoid walking into a license office with only half the paperwork, we've compiled a checklist of the 3 categories of documentation required from you. You don't want to end up prolonging a process that's already tedious, do you?
The various documentation and information needed for applying a new driver's license are:
1. Proof of identity by presenting one or more of the following:
A valid, up-to-date and unexpired U.S. passport
Certified U.S. Birth Certificate
Certificate of Citizenship
Certificate of Naturalization
2. Social Security number by presenting:
Your social security card
W-2 form
Pay Stub with your name and SSN
3. Proof of Missouri Residency by presenting:
Any Utility Bill (It could be your phone, water, gas, electric, trash or sewer)
A Bank Statement (From a credit union, credit card, investment)
Mortgage, Housing, or Leasing Document
Or a Homeowners Insurance Policy
Don't forget to carry your out-of-state driver's license that you would need to surrender in order to receive a new updated license. If you've ever made a change to your full legal name, remember to carry additional documents to justify your name change. Divorce decree, adoption decree, marriage certificates, amended birth certificate and other court sanctioned orders are examples of name change documents.
In addition to that, keep in mind that you must carry hard copies of the documents you present and e-copies or photocopies would not be accepted.
Do note that you would also be asked about becoming an organ donor. So, please consider your choice about registering to be a tissue, eye and organ donor. The clerk would also ask you if you are registered to vote and could help you with the same.
Processing fees – A license that is valid for 3 years would cost you $26, while the one valid for 6 years would cost you $52. Do note that fees vary depending on the license class and age of the applicant.
See also: Missouri – One of the cheapest states to move to in the U.S.
Registering Your Vehicle To Missouri
Once you establish residency in the state, you have 30 days to obtain a Missouri title and registration (license plates) on a vehicle that is currently titled in your former state. Unfortunately, there is no online portal to register your vehicle, because of which you would need to visit a license office nearest to you. Oh, and one more thing – don't forget to take your vehicle with you to the office.
Here is a list of all the documents you need to carry along with information to get your vehicle registered.
Prove ownership of vehicle – You are required to submit your original title. But in case there is a lien on the vehicle, you can carry an out-of-state title that is held by the lienholder, but must indicate your name as the owner.
You also have to submit a completed and signed application for Missouri Title and License. This is also known as Form 108 and you can download it from the website.
In addition to that, you have to present your odometer reading post the inspection. All out-of-state vehicles have to take an odometer reading and must satisfy the Missouri safety standards. You would also receive an identification number at this point.
Proof of insurance – You can carry the current insurance identification card or any other proof of insurance in Missouri.
Processing fees – You would have to pay a $6 processing fee, while the title would actually cost you $8.50. The application itself (i.e form 108) would also cost you $2. Do note that fees could vary depending on the weight and type of license plate you requested for your vehicle. There are various layers to the fees depending on the taxable horsepower of the vehicle and hence, the fees are different for all types of cars. Do note that taxable horsepower is not the same as engine horsepower. But the office does have its own chart to determine the cost, so fortunately, you wouldn't have to break your head over this.
See also: Moving to Missouri
Getting A Missouri Driving License When Moving Within Missouri
If you're going to be changing homes within the state of Missouri itself, you just have to notify a license office about this change. There are two ways to do this:
The online approach – You can use the Online Address Change Request portal. Follow the prompts and your request will reach the Missouri Department of Revenue
Download the Address Change request form (Also known as Form 5805). And submit the completed form to any Missouri license office located in close proximity to your home.
For additional information, you can get in touch with the Missouri Department of Revenue in the following manner.
Via email: Send email to mvbmail@dor.mo.gov

Via phone: Call on (573) 526-3669 or (573) 526-2407

Or send mail to:
Missouri Department of Revenue
P.O. box 100
Jefferson City, MO 65105-0100.
Things To Keep In Mind When Moving Out Of Missouri
If you're going to be leaving Missouri to relocate to an entirely different state, all you have to do is destroy or recycle the unexpired license plates once you acquire new ones. This is mainly to prevent unlawful use of the plates. You could also choose to return them to a Missouri license office, where it would still be destroyed or recycled. If you wish to mail it to them, you can use the address mentioned below:
Missouri Department of Revenue
ATTN: License Plate Surrender
301 West High Street – Rm 370
Jefferson City MO 65105-0100
Other than taking care of the unexpired plates, you would just need to begin research about the rules and procedures to get a new driver's license and your vehicle registered in the new state. You can refer to similar guides on our website for more information on other states as well.
See Also: Most Affordable Places to Live in Missouri
---
Conclusion
Now that you have all the information you need, we're sure that you can get your binder ready to have a productive time at the license office. We'd also like to mention that the Missouri Department of Revenue helps new Missouri residents, not just with getting a new driver's license and car registration, but with providing information on taxes (income and sales) as well. Which is why we would highly recommend going over the additional links and services on the website, so that you can basically kill two birds with one stone!