Maryland DMV Change of Address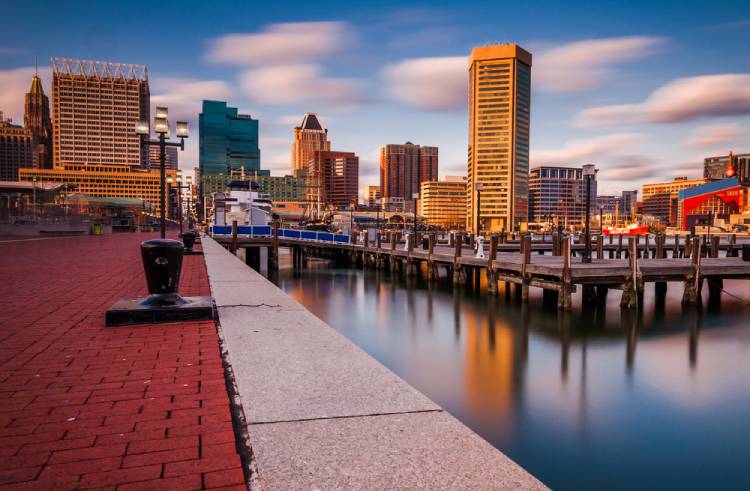 Welcome to Maryland! A state that is dubbed as 'America in miniature'. And like most new residents, you're probably taking your time to figure out the roads, climate, stores and all that the state has to offer for you. Well, discovering all the merry ways to live well in Merry-land is an experience in itself. But part and parcel of getting familiar with the state is also understanding how the DMV works here. And we'll be helping you out with this so that you have some guidance on how to make progress with your DMV visit.
Read on to learn more about Maryland DMV change of address and how to go about it.
Who Should You Get In Touch With For A DMV Change Of Address In Maryland?
You would need to contact the 'Maryland Department of Transportation – Motor Vehicle Administration' to changethe address on your driver's license. Presently, the MDOT MVA branch offices are only open by appointment. Overall, you will find that there are several branches scattered throughout the state. And we'd suggest to use the 'enable map' option on the website to find a branch close to your home. You can also precheck office hours and schedule an appointment online to make things slightly easier.
Unlike other states, you would have 60 days to update the residential address on your license. This is surely a relief, since most other states get just 30 days. You do get to cherish the fact that it's not a time-sensitive task as other states. But we suggest that you don't keep this task on the back burner for too long. Or else you could face a fine for not updating your residential address in time.
Why To Update Your Maryland DMV Change Of Address?
DMV visits are made out to be a task, because nobody in particular likes administrative visits. However, it is mandatory to chalk out some time for the DMV visit so that you can legally drive in Maryland. If you are pulled over and the wrong address reflects on your license, you run the risk of paying a fine. Moreover, it is important that all email correspondences from the DMV reaches your new residential address instead of travelling to the old one. Once you complete the procedure, your new address will be recorded in their database and you can then take out your car without a worry of fines lurking in the corner.
Getting A Maryland Driving License When Moving From Another State
The MDOT MVA in Maryland is committed to helping new residents like you convert your driver's license so that you're ready to take out your vehicle on the road. But unfortunately, there is no online process and you would need to visit a MVA branch in person to convert your existing license into a Maryland non-commercial license. Before you step out of your house, ensure you're carrying a binder with the documents mentioned below to make things easier.
The various documentation and information needed for applying a new driver's license are:
Proof of U.S citizenship – You can carry your original birth certificate or naturalization certificate.
2 Proofs of Maryland residential address – A utility bill, lease agreement or bank statement with your full name and address could serve as sufficient proof.
Your social security card or W-2 form.
Surrender your valid out-of-state driver's license (can be expired for less than 12 months).
Please ensure that you're carrying a hard copy of these documents, because the MVA wouldn't accept photocopies or e-copies of the same. You are also required to carry additional documents if the same legal name doesn't reflect on every document you're presenting. Example of name change documents are a divorce decree, marriage certificate, adoption decree or any court order. These are few of the principal documents that you would need to submit to explain the reason behind your name change.
Once your documents are verified, you must also pass a vision test. But do note that if you are going to be surrendering a license that has expired for over a year, in addition to the vision test, you are expected to take a knowledge and skills test. Post this procedure, your new license would be delivered to your mail in 4-7 business days. We suggest calling up the MDOT MVA at 1-410-768-7000 in case your license hasn't arrived in over a week.
Processing fees – A new non commercial driver license costs $9 a year. But the fees could vary depending on the length of validity for the new license. The maximum validity you could pay for is 8 years. The MVA would accept Visa, MasterCard, Discover Card, American Express, cash or a check for payment of the fees.
See also: Moving to Maryland – A Relocation Guide
Registering Your Vehicle To Maryland
Once you've changed the address on your driver's license, you would also need to register your out-of-state vehicle within 60 days of establishing residency in Maryland. To apply for a Maryland title and registration, you have to visit a full service MVA branch in person.
Here is a list of all the documents you need to carry and information you need to get your vehicle registered.
Proof of ownership – the existing title of the vehicle that identifies you as the owner.
Completed application form (also known as form VR-005, available for download).
A Maryland safety inspection certificate.
Insurance policy compiling with Maryland's liability insurance requirements.
Do note that before you leave to visit the office, you can begin the procedure online itself. For starters, we suggest filling out the application at home to make things easier at the MVA branch. It can really save you a great deal of time because let's face it, government offices are not always known for being quick, are they? However, for processes such as inspection of the vehicle, it is necessary to visit a full service branch along with your vehicle.
Processing fees – The fees for registering a non-commercial vehicle can vary depending on the weight of the vehicle. But the inspection of your vehicle would cost you $14.
See also: Moving to Baltimore MD
Getting A Maryland Driving License When Moving Within Maryland
If you're going to be moving homes within the state itself, you would have 30 days to notify the MVA about your new residential address. Fortunately, there are 3 ways in which you can notify the branch:
1. Change your Maryland driver license address online
The online approach is the best way to report to the MVA that you've changed your address. This works out especially well when you already have numerous post-move chores to handle and don't really have the time to visit the office in person. We suggest that you keep your social security card and driver's license with you as you would need it to fill out your application online.
2. By Mail
If you prefer sending out the application via mail, you would first need to download the form (VR-154). Once you've printed out the application, all you have to do is fill it out, then you can drop it in the mail.
Who To Mail The Form And Where?
Maryland Motor Vehicle Administration
6601 Ritchie Highway,
Room 203,
Glen Burnie, MD 21062.
3. In person at a nearby DMV office
If you're not a fan of online processes and prefer doing things the old school way, you can visit a local MVA office and fill out the same VR-154 form in person. When you visit the office, keep in mind that you would need to carry a residential proof document.
Processing fees – Reporting the change of address at a MVA office is free of cost. However, if you wish to receive a new license that reflects the new address, the renewal fee is $6.
Things To Keep In Mind When Moving Out Of Maryland
If you're leaving the state, Maryland law requires you to return your license plates to the MVA as soon as you cancel your vehicle's insurance. You can choose to return the license plates in person at any MVA branch before you leave the state. Currently, there are a handful of 24 hour license plate drop boxes available at Baltimore City, Columbia, Gaithersburg, Glen Burnie, and Salisbury offices.
Keep in mind that you could face a fine if you cancel your insurance with Maryland without returning the license plates. If you've already left the state, you can mail the license plates to Glen Burnie MVA office and request them for a receipt. Other than returning the plates, you would need to research the procedures to change the address on your license and get your car registered in the prospective state.
---
Conclusion
When you move homes, it can be confusing to wrap your head around the way a new DMV works. However, now that you know all about the procedures in Maryland, you can follow the prompts and work your way through the processes with certainty.
See also: Best Moving Companies in Maryland | 7 Most Affordable Places to Live in Maryland