Florida DMV Change of Address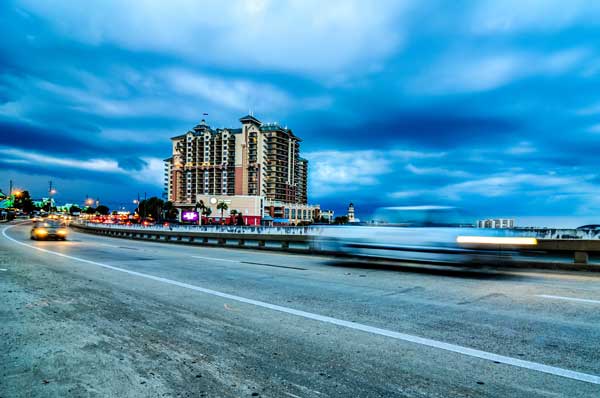 You know how they say, "Make hay while the sun shines"? It won't apply quite as well to Florida, especially when considering a Florida DMV change of address. Something that's down to the fact that the sun shines pretty often in Florida. But that doesn't mean you can change your address anytime. Regardless of whether you're moving to Florida or within the state itself, there are certain procedures to be followed and ensure your address is changed.
Keep in mind, there is only a limited window of time you have to make this change. At the same time, you have to utilise this time to plan things and get all your documentations in order. Read on to find out the different documentations needed and procedures to follow for a Florida DMV change of address.
Who Should You Get In Touch With For A DMV Change Of Address In Florida?
The Florida Department of Highway Safety and Motor Vehicles (DHSMV) is where you can get the forms to apply for a DMV change of address.
It's important to remember that you have to inform the DMV of your address change within 30 days itself. That's the maximum amount of time you get in Florida. In case you were wondering, your driving license could become invalid if you don't manage to get it done within 30 days of moving to the state.
Why To Update The Florida DMV Change Of Address?
It's alright if you're wondering what the purpose of this is when you already have a driving license or residential proof. However, both these documents need to be in sync with each other. By law, you are required to have a valid driver license with you when driving in Florida.
To maintain your driving license's validity, you have to update your new residential address with the DMV.
Once you do that, the Florida Department of Highway Safety And Motor Vehicles (DHSMV) will help you with an updated driving license which will be valid for your new place of residence. If you don't take care of this, you are inviting trouble. Simply because you could end up risking license suspension, besides being fined too.
Getting A Florida Driving License When Moving From Another State
You could get this done by visiting the nearest office of the DHSMV in your new place of residence. The other option is to do it online.
Updating The DMV Change Of Address Online
Visit the DHSMV website, head to the GoRenew section of the website and make sure you have your personal information handy. You will have to keep your License Number and SSN number, apart from your credit card to pay the fees for the online service. The website states that a $2 non-refundable convenience fee will be incurred. The online process begins with you sharing the date of birth and your last name, as mentioned on your driving license.
Updating the DMV Change Of Address Offline
Pro tip: Before you visit the office, make an appointment. It's a good way to save time and avoid the hassle of waiting. Then, visit the nearest Florida DHSMV office wherever you've made your appointment. Speak to the official and get a form for change of address. Be sure to carry all the necessary documents for the process to go smoothly.
The required documents, depending on your citizenship status are:
US Birth Certificate
Green Card (Form I-551)
Certificate of Naturalization (Form N-550 or form N-570)
Valid US Passport
Beyond these, you will also need to carry documents for:
Proof of Social Security (Paycheck, W-2 form and social security card can be used)
Proof of Residence (Mortgage statement, Lease Agreement, Utility Bill or even a Florida Voter Registration Card)
Any Changes in Name (Court Order, Marriage Certificate or Divorce Decree)
See also: Moving to Florida – Relocation Guide
Things To Keep In Mind
When you're applying for a driving license in Florida, you have 30 days to do so once you move. Same applies for registering your vehicle to the state. Applying for a change of address in Florida won't need you to take any driving test. If you have a driving license from another state, that goes to show, you've already done what's needed. However, a hearing test and a vision test will be required of you to qualify for a Florida driving license.
You will have to pay $48 as part of the fee for getting a driver license in the Sunshine State. This is essentially the fee for the standard Class E license. For a Commercial Driver License, the price goes up to $75. There's also a tax fee of $6.25, but veterans can be exempted from that fee, provided they share essential evidence.
See Also: Change of Address Checklist
Registering Your Vehicle To Florida
The registration fee for motor vehicles can differ a lot depending on the type of the vehicle, its size and even its weight. Below are some of the prices for vehicles.
Automobiles (Net weight up to 2,499 pounds): $14.50
Automobiles (2,500 to 3,499 pounds): $22.50
Automobiles (3,500 or more pounds): $32.50
To get your vehicle registered, you will have to physically visit the DMV office in your locale. Once again, having a prior appointment is only going to make your life easier and save you time. Here's what all you will need to carry to get the ball rolling.
Your car (Pretty obvious but don't forget to drive it to the office)
Identification Proof
Certificate Of Title (Form 82040 by DHSMV)
Getting A Florida Driving License When Moving Within The State
Once again, you have a maximum of 30 days to get this in order. The process remains the same. If you want to do it online, visit the DHSMV website. The GoRenew section is where you can get things started. After completing the initial identification and verification process, you will come across an online form for the Florida DMV change of address. All you have to do is fill the form and be patient for 7-10 days to receive your updated driver's license.
You can also physically head down to the office of the DHSMV and fill out the form in person. Once you've taken care of all the paperwork, you will be issued a new driver's license for the specific destination in Florida. Your previous license will then become invalid. You will be charged $25 for getting your address changed within Florida. The documentation will be the same as the one mentioned above, for anyone moving to Florida from outside the state.
Updating Your Address On Vehicle Registration
Just like you, your vehicle will also be moving to a new home. So it's only fair that you also update the details of your vehicle's registration. Here are the details you will need to share.
Social Security Number (Last 4 Digits)
Date Of Birth
Florida Driving License Number
Vehicle Identification Number
Regardless of whether you go through the process online or in person, the fee to update your address on your vehicle registration remains the same. Which is $2.50. Make sure you provide sufficient information and carry all the legal documents regarding your citizenship status when registering offline. Again, it's all the same even when you're moving to Florida from outside the city.
Things To Keep In Mind When Moving Out Of Florida
When you're moving to a new state within the US, you are required to get in touch with the Florida DMV. This is required in case you are moving with your vehicle that's registered to the state of Florida. The reason behind this is because by law, you will have to return your vehicle's registration to the Sunshine State. At the same time, you are also responsible for safely returning the Florida License Plates of your vehicle.
See also: Moving Companies for Long Distance Relocation | Moving From Massachusetts To Florida
Conclusion
The Florida Department of Highway Safety And Motor Vehicles will be your point of contact for most of the things, if not everything. Regardless of whether you're moving to Florida from outside the state or within, you will have only 30 days to complete the process and get a Florida DMV Change Of Address. So plan these things even before moving. Ensure that all your documentations are in place and organize all your other work in a manner that it doesn't get in the way of this. You don't want to end up paying unnecessary late fees or even risk getting your license suspended. Plan well, and you'll have nothing to worry about. The process is pretty simple. Good luck for your new chapter!