8 Best Neighborhoods In Washington DC For Families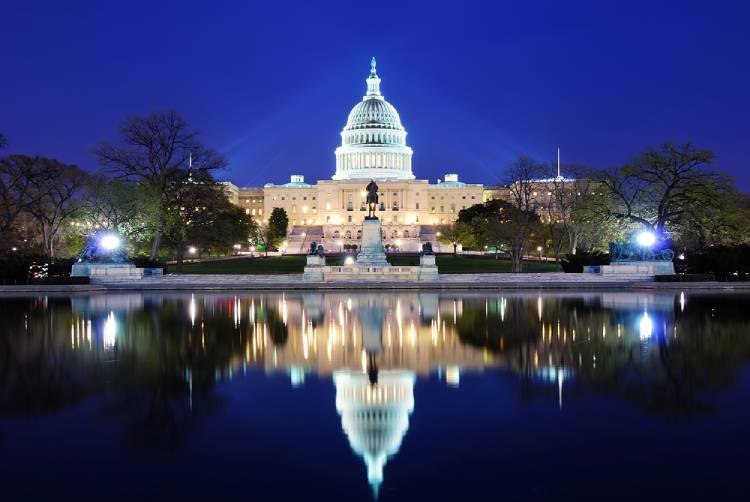 Washington DC is one of the most iconic and famous cities in the world. The U.S. capital is the center of politics, diversity, and has an elite social scene. Other than its obvious political and educational significance, the city has more to its name. The streets of Washington DC are reminiscent of its history and there are numerous monuments and museums that encapsulate the cultural heritage and rich past of this great city. Washington DC is known to be a great city to make influential networks and attract flocks of students and professionals.
The city's thriving job market and prestigious colleges and universities are to be noted as well. With numerous Fortune 500 companies and startup scenes booming here, the city has become a business powerhouse for professionals from all sorts of backgrounds. It also has a plethora of amazing dine-ins, classy cafes, timeless libraries, and some breathtaking views. Not to forget renowned institutions like Georgetown University, George Washington University, and Howard University.
If you're planning to move to this prolific city, it is important to look for a neighborhood that fulfills all your needs and more. This vast city has numerous neighborhoods, each with a distinct character and vibe. So, researching your perfect neighborhood is very important. We bring you a list of the best neighborhoods in Washington DC to choose from.
Best Neighborhoods In Washington DC For Families
Capitol Hill
The epicenter of Washington DC, Capitol Hill, is a great place for history buffs. Capitol Hill is one of the most iconic landmarks of the country and is home to some of the most treasured monuments and beautiful historic buildings. Constantly surrounded by timeless architecture and history woven deep into the neighborhood's streets, you're bound to get sucked into the whirlpool of history and heritage at some point.
If you're an old-school reader and love the charm and smell of leather-bound books, then be sure to visit the Library of Congress. The library houses a plethora of books, journals, gazettes, newspaper articles, and timeless letters that each have a long-forgotten history, and is a haven of solace for book lovers. Near the library, you'll find the Thomas Jefferson building which showcases its architectural style and gilt murals. The neighborhood is not short of green spaces and parks. Apart from this, being the city center, the neighborhood also has a number of restaurants, bakeries, cafes, boutiques, and handicrafts stores.
Median Home Value: $900,000
Monthly Rent: $2,130
Median Household Income: $113,810
Dupont Circle
Located just north of downtown Washington, Dupont Circle is close enough to the action at the city center. The neighborhood is named after the Dupont Traffic Circle and is known for its post-Civil War era buildings and architecture. While it serves as the neighborhood's center, the traffic circle also features a small green space for lounging and riveting games of chess at the beautiful stone chess tables here. Dupont Circle's location makes the neighborhood quite accessible through the public transit system.
The Connecticut Avenue of the neighborhood is where you'll find the trendiest restaurants, liveliest bars, hippest furniture stores, most charming boutiques, and the happiest happy hours in town. The Embassy Row close by features a popular collection of over a hundred international embassies, missions, and residences. The neighborhood also features Michelin-starred dining experiences as well as farm-to-table dining. The Dupont Circle farmer's market, a year-round market, is also quite well-loved. Furthermore, this neighborhood has some of the best schools in Washington DC and is an outstanding neighborhood for families and young professionals alike.
Median Home Value: $529,500
Monthly Rent: $2,375
Median Household Income: $109,890
Logan Circle
Logan Circle is a residential neighborhood known as one of the trendiest neighborhoods of the capital city. With easy access to downtown Washington and energetic nightlife, Logan Circle is a great locale for young professionals, adults, and married couples. 14th Street, the epicenter of this neighborhood, overflows with amazing eateries, live music venues, and spacious cocktail lounges. The neighborhood is full of history and well-preserved, authentic Victorian-style houses. The neighborhood somehow manages to find a great balance between eclectic nightlife and residential privacy.
Logan Circle has numerous gay-friendly bars and dance clubs, making it one of the most LGBTQI+-friendly neighborhoods in Washington DC. Add to this, some amazing private and public schools and family-friendly communities to live amidst. On weekends, take your furry friend to the expansive Shaw Dog Park to get some exercise or simply spend quality time with them! And if you're a theater lover, then be sure to regularly visit the Studio Theater which showcases creative plays, stirring musicals, and historic dramas.
Median Home Value: $732,500
Monthly Rent: $2,415
Median Household Income: $118,626
Georgetown
Georgetown is one of the most picturesque neighborhoods in DC. The neighborhood boasts a historical personality, luxurious homes, vibrant streets, and a friendly and welcoming community. It's well known for the Georgetown University that is nestled here. Taking a stroll down Georgetown's streets may feel like walking amidst the past itself. The massive 19th-century mansions looming over the neighborhood and the stunning 18th and 19th-century historic sites, like the homes of JFK and Julia Child, are only some examples.
Georgetown also offers breathtaking views in the form of the Potomac River and the Francis Scott Memorial Bridge. The neighborhood also has its collection of trendy shops, delicious restaurants, awe-inspiring art galleries, and brunch hotspots. One of the neighborhood highlights is the Georgetown Waterfront Park which makes for a charming backdrop to enjoy a hot cup of coffee from the several cafes situated overlooking the river. You can also indulge in kayaking, nature walks, picnics, or biking along the waterfront and the winding trails of this gorgeous park.
Median Home Value: $1,550,000
Monthly Rent: $2,231
Median Household Income: $135,400
Adams Morgan
Adams Morgan is located to the north of downtown and is known for its vibrant nightlife and food scenes in the whole of Washington DC. The 18th Street corridor is the entertainment hub of this neighborhood, dotted with lively bars, modern restaurants, open-roof lounges, and quaint little cafes. The neighborhood's overall aura is lively and spirited, diverse, laid-back, and ethnic. Quite a description, right? But all true! Here, you're bound to find communities that are culturally diverse and yet quite relaxed and friendly, which is one of the biggest pros of Adams Morgan.
Like most of Washington DC, Adams Morgan also has a historic heritage and is adorned with various 19th-century row houses and beautiful vintage townhouses. Adams Morgan also features some lush community garden spaces, and the neighborhood hosts the Annual Adams Morgan Day Festival at the Walter Pierce Park. It's a well-connected neighborhood and you'll find designated bike lanes, greenways, and a whole lot of pedestrian foot traffic here which speaks volumes about the neighborhood's eco-friendly commute culture.
Median Home Value: $570,000
Monthly Rent: $2,517
Median Household Income: $118,626
See Also: 7 Best Moving Companies in Washington DC
Columbia Heights
Columbia Heights is a historic neighborhood located in Northwest DC and is known to house George Washington University – the lifelong dream of George Washington that finally came to life in 1821. Columbia Heights was nearly destroyed during the 1960 riots, but it has seen rapid recovery, now regarded as one of the best neighborhoods in the city. While the locale is filled with people from all over the world, the neighborhood has a solid Hispanic culture – which means mouth-watering Mexican food and beautiful attractions like the GALA Hispanic Theater and the Mexican Cultural Institute.
Just as the community in Columbia Heights is diverse, the architecture of the neighborhood is equally diverse. You'll find a variety of historic buildings ranging from humble abodes to extravagant mansions along with sleek modern apartments and high-rise buildings. If you're looking for green spaces, visit the nearby Meridian Hill Park, which is modeled after European-style gardens. The 14th and 11th Streets are every foodie's comfort corridor, lined with numerous bars, diverse restaurants, specialty cuisine dine-ins, and trendy bakeries. Columbia Heights is a more relaxed and peaceful neighborhood with fewer crazy evenings, making it a perfect place to raise a family or for elderly people as well.
Median Home Value: $720,500
Monthly Rent: $1,895
Median Household Income: $110,030
See Also: Best Neighborhoods in Washington DC for Singles and Young Professionals
Foggy Bottom
Foggy Bottom is situated right next to the Potomac River and is one of the oldest neighborhoods. It may come across as a sleepy locale but the community here is quite vibrant and bright, elevating the neighborhood's charm. Not to mention, Foggy Bottom is one of the safest neighborhoods in Washington DC. The neighborhood has a picturesque view being situated right next to the riverfront as well as the Rock Creek Park, the crown jewel of Foggy Bottom. The 1,754 acres of expansive parkland is over a century old and houses a planetarium, several Civil War-era forts, and numerous horse trails.
Foggy Bottom is home to the George Washington University campus and has turned into a popular spot for college students, graduates, and young professionals. The neighborhood features multiple vibrant bars and clubs and is in close proximity to The National Mall and The Hill for other leisure activities. Foggy Bottom is also quite an affordable neighborhood. It houses the JFK Center for Performing Arts, which has become DC's premier arts location and features incredible performances all year round. So, the neighborhood is almost always filled with artists.
Median Home Value: $357,500
Monthly Rent: $3,152
Median Household Income: $65,094
Chinatown
Chinatown is known for its abundance of Asian restaurants and its celebration of Asian culture. The neighborhood may not be expansive but has quite a lot of things going on for it, making it the entertainment hub of Washington DC. The neighborhood is located east of Downtown Washington and focuses on tourism and business, not to mention the food! With the recent tech boom in the area, multiple businesses have set up camps here. Surprisingly, businesses here are legally required to label their name, in both English and Mandarin, which further adds to the local yet international feel of the neighborhood.
It will come as no surprise that Chinatown is the best place for authentic Chinese food, and there are about 20+ restaurants, eateries, and dine-ins that serve Asian and Chinese delicacies here. Craving hot and sour soup or dumplings? You'll find immediate solutions for all your Asian food cravings here. The neighborhood also has numerous attractions like the National Museum of Women in the Arts, the Capital One Arena, and the National Portrait Gallery. And let's not forget Chinatown's annual Chinese New Year Parade. Today, the Chinatown population is quite diverse but the neighborhood still boasts its Chinese culture and heritage in every way possible.
Median Home Value: $370,000
Monthly Rent: $2,705
Median Household Income: $123,474
Things To Look Out For Before Deciding To Move To Washington DC
Don't be surprised, but the living expenses in the capital city are incredibly high. Washington DC always makes the list of the most expensive cities to live in, and the cost of living in this city is a testament to this title. But don't be disheartened just yet. Though the city's cost of living is exorbitant, the median household income in Washington DC is equivalently high, more or less sealing the gap.
Just as every other metropolitan city in the world, Washington DC, too, has its traffic woes. In fact, it is estimated that a Washington DC resident spends an average of 124 hours yearly just commuting to work! So, pro-tip: stock up on your favorite playlists or podcasts to wile away the time in traffic.
Washington's weather is something you truly need to prepare for. People seem to have an incomplete picture of the city's weather, visualizing just harsh cold winters. While this is partly true, they miss out that, along with harsh cold winters, Washington DC experiences muggy, hot, and humid summers, too! So, pack your necessary items according to the contrasting weather conditions the city experiences.
Humid summers bring allergies and bugs in their wake, and Washington DC is no different. If you have pollen allergies, then stock up on your medications for the summer. To add to this, the city sees everything from ticks and mosquitoes to cockroaches and fleas. It's nearly impossible to enjoy the summers outdoors without being savaged by bug bites. So, always carry bug sprays and lotions on you at all times.
Summing Up
Moving to a new city can be nerve-wracking. The perfect move is planned well in advance and organized down to the smallest detail. And for this to work out perfectly, the research should lay the foundation for your entire moving experience. While Washington DC is, no doubt, a great city to move to, with plentiful job and educational opportunities, finalizing the perfect neighborhood makes all the difference in the world. So, give our list a glance, and settle on your perfect fit for a neighborhood!
FAQs On Best Neighborhoods In Washington DC For Families
Is Moving To Washington DC A Good Idea?
Washington DC is a center of politics, history, and culture, and has an ever-growing job market that brings numerous individuals flocking to the capital city. If you're looking for a thriving and stable job market, historical and cultural heritage, vibrant nightlife, an elite social scene, and a diverse and influential population to network with, then Washington DC is the place for you.
How Much Money Do I Need To Move To Washington DC?
You'd need at least $150,000 to live comfortably in Washington DC. This price is taking into account the mortgage and other living expenses. If you're living on rent, then you'll need to earn around $129,000, which is the median income in Washington DC. This price factors in your rent, utilities, transportation expenses, and other amenities, along with some basic savings.
What Are The Benefits Of Living In Washington DC?
Washington DC is the capital of the country and living here definitely comes with its perks. The city's location is a definite pro, being served by 3 major airports and having numerous politically and historically important destinations located here. Furthermore, the booming tech industry, numerous law firms, and financial institutions make for the stability of the city's job market and economy. Add to that top-ranking schools and well-renowned universities – Washington DC is a great place for families, students, and young professionals alike.
Is Washington DC Safe?
Washington DC has an overall medium risk factor. Just as with every other major metropolitan area, Washington DC, too, has some of the best and safest places to live in and visit. The city has an overall moderate safety rating. You simply need to look for neighborhoods with a good safety score and avoid a tricky neighborhood, and you're gold!
See Also: Best Full Service Movers in the US