7 Best Neighborhoods In Virginia Beach For Singles And Young Professionals


VanLines Inc
Secure Storage
Easy Booking Process
Fully Trained Employees
GET QUOTE

Colonial Van Lines
Storage Services
Long-Distance Moves
Corporate Relocations
GET QUOTE

Moving APT
Available Nationwide
Award-Winning Movers
Extensive Vetting Process
GET QUOTE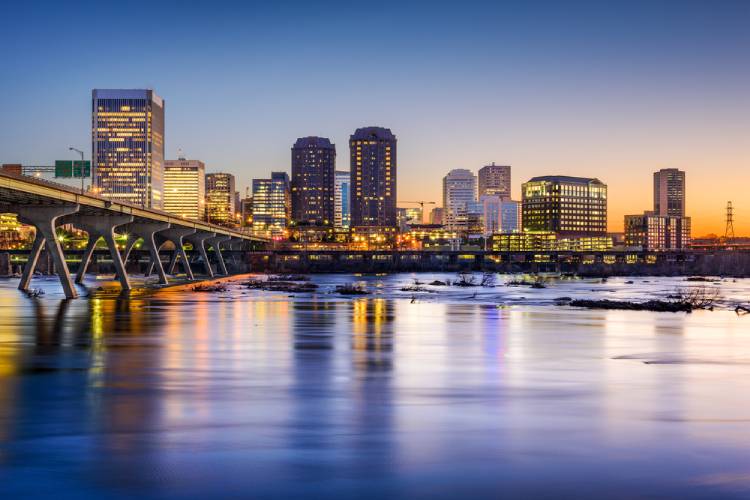 The east coast of America contains a variety of coastal gems, and Virginia Beach is happily among them. Along its oceanfront, Virginia Beach has a wide variety of motels, hotels, and restaurants and that's why many call it a resort city.
What makes this city such a desirable place to move to is the amount of opportunity it offers. It has a booming economy, a good lifestyle, and stellar food options. Each neighborhood contains all or at least one of these components, making it better for singles and young professionals to settle in comfortably. What are those neighborhoods? Continue reading our article on the best neighborhoods in Virginia Beach for singles and young professionals to know more.
Best Neighborhoods In Virginia Beach For Singles And Young Professionals
Seatack
Located in the southern part of Virginia Beach, Seatack is a historic neighborhood that is home to diversity and a lot of amenities. This makes it desirable for singles and young professionals to settle in. Seatack basically is a combination of two words "Sea" and "Attack"; this name is credited to British warships firing cannons at the Seatack area in the 1700s. Another nugget of information you should know is that Seatack is the oldest African-American neighborhood in this city so that's how it gets its historic status.
The best part of this neighborhood is its central location. It's just a few minutes from neighboring cities Chesapeake and Norfolk which are laden with job opportunities. In addition, amenities such as local shops and supermarkets are all within a walkable distance and this makes living here convenient and enjoyable.
To get your social life up and running, you have a vast number of pubs, restaurants, and nightclubs to choose from. A prominent spot you should check out is LunaSea. This bar hosts a variety of music events while serving scrumptious seafood! Overall, this neighborhood is good if you are one of those people who like to party hard!
Median Home Value: $369,229
Monthly Rent: $1,400
Median Household Income: $54,567
Thoroughgood
Located in the northern part of Virginia Beach, Thoroughgood is a neighborhood that is known for its serene nature. Situated in between Chic's Beach and Lynnhaven River, Thoroughgood is also known for its tight-knit community feel. If you move to this neighborhood, you'll find that your neighbors will be your best friends. You can hit them up if you need anything! With its streets lined with trees, the area emits a cozy vibe and is a place that makes you soon feel at home.
One thing that makes Thoroughgood a highly desirable neighborhood is the ease of access to amenities. You have gas stations, grocery stores, and more, all within a one-mile range. Traffic is low in this area, making it a good place to move in especially if you're coming from any major metropolitan area. Also, this neighborhood is just a few minutes from major cities such as Norfolk and Chesapeake so you don't have to drive too far for job opportunities. Where types of homes are concerned, you'll find mainly ranch styles in Thoroughgood.
Finally, Thoroughgood is an extremely dog-friendly neighborhood! So if you're looking for a place to move with your furry friend, Thoroughgood should be on your list.
Median Home Value: $525,000
Monthly Rent: $1,700
Median Household Income: $73,856
Kings Grant
Kings Grant is an area that's located in the north-central area of Virginia Beach, more specifically in an area called Little Neck. Its location is central to Town Center (known as the downtown of Virginia Beach) and a few minutes away from Norfolk. So you're pretty close to job opportunities and you even have a short commute time to work. Also, Kings Grant doesn't see much traffic, making it a good and serene neighborhood to work from home.
When it comes to things to do, Kings Grant will grant you the best of opportunities. East of Kings Grant, you'll find Hilltop – Virginia Beach's most famous area for shopping. The Hilltop area is filled with a collection of restaurants, fashion shops, and eateries. On the west side of Virginia Beach, you'll get the Virginia Beach boulevard corridor that is also lined with a whole lot of shopping lanes and restaurants. Grocery shops are also within a stone's throw away from where you stay, so you don't have to drive too far if you desire a can of beer on a hot summer day.
Median Home Value: $517,000
Monthly Rent: $1,700
Median Household Income: $71,224
See Also: Best Moving Companies In Virginia
Sandbridge
If you're looking for a neighborhood overlooking the sea and secluded from traffic noise, then you can consider Sandbridge as one of your options. Life here is more laid back and calm, and this neighborhood is good for those who'd want to work from home in peace while feeling the sea breeze.
Sandbridge is close to major cities such as Norfolk, Richmond, and Fairfax. So where job opportunities are concerned, you don't have to travel too far for them. The community in Sandbridge is close-knit and always watches out for each other. You will never feel left alone here in this neighborhood and that's why it's desirable.
For all your shopping needs, head over to Red Mills Commons Shopping Center. The area boasts of having a mix of restaurants, boutiques, and grocery stores including major retailers such as Home Depot, Super Wal-Mart, TJ Maxx, and Target. With this shopping center, you won't have to visit different stores for different things since nearly all amenities are in one space.
When it comes to the outdoors, Sandbridge has an ocean of opportunities! If you're looking for a place to kayak, the Back Bay area is the perfect place to explore and some agencies will take you on guided tours to kayak safely. If you want to golf, three nearby areas: Heron's Ridge, Hell's Point, and Virginia Beach National allow you to do so.
Median Home Value: $850,000
Monthly Rent: $2,100
Median Household Income: $99,549
Acredale
Acredale is a neighborhood that is away from the bustle. Norfolk is just a 14-minute drive from this area and Chesapeake is in proximity too, making Acredale central to job opportunities. Also, the outskirts of this neighborhood are surrounded by a lot of schools. So, if you're looking for lucrative opportunities in the teaching space, you don't have to drive far from Acredale.
This quaint neighborhood contains a few places to hang out. And the best part is you can visit them freely because Acredale is one of Virginia Beach's safest neighborhoods. If you are searching for a better alternative to Subway, then you can head over to Firehouse Subs. Or if you're looking to spend the evening having a few drinks with your buddies, then visit Park Lane Tavern.
Median Home Value: $325,000
Monthly Rent: $1,479
Median Household Income: $80,399
Alanton
Alanton is one of the most historic neighborhoods in Virginia Beach. Located in the Great Neck area, this neighborhood is just a short drive to Town Center, Virginia Beach. So, you don't have to look too hard for different prospects or an active night. At the entrance of Alanton, the highway is surrounded by cedar trees on both sides, making it a comfortable and shaded area for you to drive.
Ranch-style homes dot the area of Alanton. And, there are some homes built in the 1900s as well, but they are way above the median home value. If you're thinking about buying, you better have a nice number in that bank account! Most of the homes here are close to the waterfront and are not at risk of any flooding. This saves you money since you don't have to pay flood insurance! For your shopping needs, the north side of Great Neck Road has many shops and commercial businesses.
Median Home Value: $715,000
Monthly Rent: $1,700
Median Household Income: $83,650
Lagomar
Located in the Princess Anne area of Virginia Beach, Lagomar is a quiet neighborhood surrounded by a vast number of amenities. With its tree-lined streets and broad roads, Lagomar is one of the prettiest neighborhoods of Virginia Beach. Its name is in Spanish and if you translate it literally, it means "lake" and "ocean". This is because of its proximity to the Atlantic Ocean Brinson's Inlet Lake.
As you might have guessed, most of the houses in this neighborhood face the waterfront. So, if you own a boat or are thinking of buying one, you'll have the pleasure of docking it at your home. Where jobs are concerned, real estate opportunities are immense. If you're into real estate marketing, Lagomar would be a good place to set up a base.
If you head west of Lagomar, you'll find the Red Mills Common Shopping Center for all your shopping needs. And if you want to spend a day in the sands, Sandbridge Beach is just a short trip from this neighborhood.
Median Home Value: $795,000
Monthly Rent: $1,448
Median Household Income: $83,650
Things To Look Out For Before Deciding To Move To Virginia Beach
Virginia Beach has a lot of military bases, and you will have to deal with the constant sound of jet planes and military activities.
In addition to jet noise, there's traffic noise you'll have to deal with as well. Mornings and late afternoons are rush hours in this city, so if you're traveling within those time frames, embrace yourself!
Virginia Beach does have public transportation but it's not that efficient. The frequency of buses is not that good, and they don't cover all parts of the city. So if you live in a slightly more remote area, traveling can be a problem. That's why it's better to move to this city only if you own a vehicle.
Although the intensity might not be as great or devastating as predicted, hurricanes are a common occurrence in this city. Keep this point in mind while planning your move.
The canals, lakes, and rivers of Virginia Beach get flooded pretty quickly during the rainy season. Nevertheless, the government has made necessary provisions and has set up sites of refuge in case of emergency.
Summing Up
Virginia Beach offers the amenities of a big city while it still retains its small-town vibe, which makes it a good place for those who want to live in an area that's not too close to a bustle. Each neighborhood in this city has its own quality but the closeness of community is one thing that remains constant throughout all of them. Here, you will never have to do life by yourself. So take your time and select which one suits you best, and happy moving!
FAQs On Best Neighborhoods In Virginia Beach For Singles And Young Professionals
What Food Is Virginia Beach Known For?
This resort city springs with a plethora of delicacies that must be tried once you set foot. Some of Virginia Beach's star poppers are Lynnhaven Oysters, She-Crab Soup, Orange Crushes, and Soft Shell Crabs.
Is Virginia Beach A Nice Place To Live?
Virginia Beach has big-city amenities and a ton of recreational activities to do. The job scene is diverse and the neighborhoods are charming as well in this city. The only thing you'll have to take into account is the cost of living which is a bit above the US average. Other than that, living in Virginia Beach is good.
What Is The Crime Rate In Virginia Beach?
The crime rate in this city is below the national average. Property crimes and violent crimes happen on a lesser amount here so you don't have to worry much about safety. Nonetheless, keep your security game tight in your homes and avoid lonely areas to cut down the chances of being a victim of any sort of crime.
See Also: Interstate Movers