7 Best Neighborhoods In San Jose For Families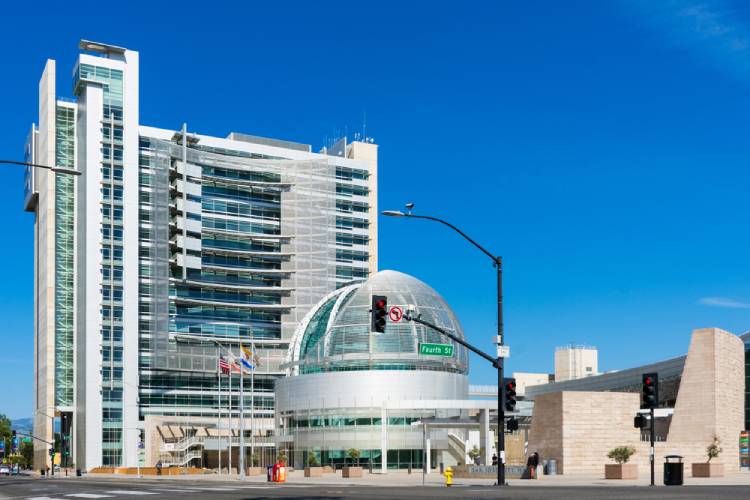 Spanish for 'Saint Joseph', San Jose is the third-largest city in California and the tenth-largest in the US with a population of just over one million. It's a part of Santa Clara County and is located at the southern end of the San Francisco Bay area, along with River Coyote and River Guadalupe. Also, the city of San Francisco is just around 55 miles away from San Jose. The city was established in 1777 as a Spanish farming community and today, it's known as one of the best cities to live in the entire state with key sectors being technology and agriculture.
Often referred to as The Valley of Heart's Delight, San Jose enjoys a luxurious lifestyle, great career opportunities with high-paying jobs, a highly-rated public school system, cultural diversity, stunning scenic beauty, open spaces, and amazing places to eat and drink. And all of this makes the city popular among families, young professionals, couples, and retirees. If you're moving with your family, here are a few of the best neighborhoods in San Jose that are perfect for families.
Best Neighborhoods In San Jose For Families
Willow Glen
Home to nearly 80,000 people, Willow Glen is located about three miles southwest of Downtown San Jose and is surrounded by River Guadalupe, Las Gatos Creek, Bascom Avenue, Foxworthy Avenue, and neighborhoods like Cambrian Park, Blossom Vallet, and Campbell. Also known as San Jose's Local Treasure, Willow Glen is an extremely friendly and walkable neighborhood with a low crime rate and all the necessary amenities and facilities. The area's tree-lined streets are filled with beautiful trees. As far as housing is concerned, you'll find large Victorian homes, Spanish homes, and awe-inspiring Craftsman-styled bungalows. This is among the best neighborhoods for those who want to experience a small-town vibe in an urban setting.
The various schools that serve Willow Glen include the University Preparatory Academy Charter School, Summit Public School, Abraham Lincoln High School, Blackford Elementary School, and Notre Dame High School. In addition, the area is known for its family-friendliness with venues like Waterworks Aquatics, Willow Glen Town Square, Farmers' Market, The Children's Discovery Museum, and Happy Hollow Park and Zoo. You'll also get to enjoy the shopping district with numerous restaurants, cafes, bookshops, and boutiques.
Median Home Value: $1,800,000
Monthly Rent: $2,864
Median Household Income: $108,503
Rose Garden
Dating back to the 1800s, Rose Garden is one of the oldest neighborhoods in San Jose. There are around 15,300 people living in the area which is located close to Downtown and is bordered by the Nimitz Freeway and neighborhoods such as The Alameda, West San Carlos, and Midtown San Jose. Rose Garden's proximity to the San Jose International Airport, its quiet and peaceful atmosphere, stunning architecture, top-class schools, open spaces, and a plethora of recreational activities make it the most sought-after place for families. With the Santana Row shopping district close by, you'll also get to enjoy an array of restaurants, bars, clubs, music venues, boutiques, etc.
For your children's education, you have a number of schools to choose from like Abraham Lincoln High School, Forest Hill Elementary School, Marshall Lane Elementary School, and Rolling Hills Middle School. In case you're wondering about the name of the neighborhood, it comes from the jaw-dropping San Jose Municipal Rose Garden. Known as America's Best Rose Garden, this one spreads across 5.5 acres of space and includes more than 4,000 roses in around 200 different varieties. You can spend an entire day with your family at this spot amidst stunning beauty. Other amazing public attractions include Antiques Colony, Rosicrucian Park, Rosicrucian Egyptian Museum, Hoover Theater, and Francis Bacon Auditorium.
Median Home Value: $1,975,000
Monthly Rent: $2,926
Median Household Income: $104,350
Japantown
Japantown San Jose is one of the only three remaining Japanese communities in the country, the other two being San Francisco's Japantown and Los Angeles's Little Tokyo. With a population of more than 60,000, this neighborhood is also known as J Town. It's located roughly one mile north of the Downtown area and is surrounded by neighborhoods such as Northside, Hyde Park, and Luna Park. Japantown is considered a hidden gem and the people residing in this neighborhood are warm and friendly. The real estate prices are a little on the higher end but the neighborhood has great options available like apartment buildings, townhouses, high-rises, and single-family homes. You'll find people from all age groups in Japantown.
There are many well-ranked schools in the area such as the Muwekma Ohlone Middle School, Lowell High School, Ruth Asawa San Francisco School of the Arts, and Claire Lilienthal Elementary School. It's also a hub for budding entrepreneurs since the start-up scene is quite dynamic. Young professionals can easily commute to the Downtown area as well. As a family, you'll get to experience and enjoy the many amazing places to eat and drink in this neighborhood. The area serves different cuisines like Japanese, Chinese, Hawaiian, and Mexican, just to name a few. Apart from this, there are numerous art galleries, clothing stores, bars, cafes, and salons.
Median Home Value: $2,000,000
Monthly Rent: $2,718
Median Household Income: $74,019
Downtown San Jose
Home to around 88,550 people, the Downtown area of the city is surrounded by Guadalupe Parkway, River Guadalupe Coyote Creek, Interstate 280, and US Route 101. The neighborhood is the central business district as well as the cultural and political center of the city. In the last thirty years, the entire area has developed leaps and bounds and what was once an unattractive place is today one of the most desirable urban areas offering people a high quality of life, particularly for the families, couples, and young professionals. Apart from San Jose State University, the neighborhood houses a number of Silicon Valley's top tech companies like Adobe. You'll get options like high-rise condos, single-family homes, and apartment buildings when it comes to housing.
Some of the best public and private schools in the Downtown area are Horace Mann Elementary School, Notre Dame High School, St. Patrick Parochial School, and Rocketship Mateo Sheedy Elementary School. Commuting from Downtown to any other part of the city is quite comfortable with the availability of public transportation options like the VTA light rail, bus services, and trains. Additionally, the neighborhood has a lot of things to do with countless sporting venues, museums, restaurants, bars, cafes, markets, theaters, vineyards, etc. A few of the top local spots to visit with families are The Tech Museum of Innovation, SAP Center, San Pedro Square Market, San Jose Museum of Art, and Discovery Meadow.
Median Home Value: $1,071,000
Monthly Rent: $2,754
Median Household Income: $98,209
West San Jose
Just around 15 minutes west of Downtown San Jose, West San Jose is the western-most neighborhood in the city. It's bordered by the San Tomas Expressway, Prospect Road, De Anza Boulevard, and the cities of Santa Clara and Cupertino. The tremendous economic growth of Silicon Valley has had a direct impact on West San Jose which is also known for its extremely low crime rate. This means you won't have to worry about your children playing outside at any point of the day. Although it's a part of a major city, this area is relatively more peaceful than others, making it the perfect location for families who want an amazing blend of a small-town feel while having access to all the amenities and facilities of a big city like top schools, parks, restaurants, bars, shopping centers, recreational activities, nightlife, etc. There are many housing options for you to choose from, the most important one being the ranch-style homes constructed in the 1950s.
Talking about the education of your children, a huge number of high-quality schools are present in the area like Lynbrook High School, Monte Vista High School, Cupertino High School, Discovery Charter School, and Montclair Elementary. With multiple freeways around the neighborhood, you can always visit the awesome hiking trails in Santa Clara Vallet along with the beaches nearby. The culturally diverse area is also home to numerous sporting venues and dance studios for children as well as adults. A few of the best public spots are the Winchester Mystery House, Santana Row, Westfield Valley Fair Mall, and Salt and Straw store.
Median Home Value: $2,157,000
Monthly Rent: $2,636
Median Household Income: $123,642
Evergreen
Located in the eastern part of San Jose, Evergreen is surrounded by Tully Road, Capital Expressway, San Felipe Road, Diablo Range, and neighborhoods like the Alum District, Silver Creek Valley, and East Foothills. There are close to 80,000 people living in Evergreen which is hailed as one of the top neighborhoods in San Jose to live because of its family-friendliness, top-notch schools, and diversity. It's a neighborhood with amazing natural beauty and a suburban vibe, plus a huge number of coffee shops along the streets. Talking about housing, there are many options like Spanish and Mediterranean-style houses, contemporary apartments, townhomes, and single-family homes.
There are numerous renowned schools in Evergreen such as Evergreen Valley High School, Silver Creek High School, Summit Public School, Holly Oak Elementary School, and BASIS Independent Silicon Valley. Some of the spots for families to enjoy include the Chinese Cultural Garden, Duck Pond Playscape, Japanese Friendship Garden, Village Square, Evergreen Park, Montgomery Hill Parl, and The Little Gym of Evergreen. In addition, you'll find quite a few beautiful golf courses to spend some quality time in.
Median Home Value: $1,403,500
Monthly Rent: $2,456
Median Household Income: $143,641
Cambrian Park
Cambrian Park has a population of around 75,000 and is bounded by Los Gatos in the south, Almaden Valley in the east, and Campbell and Willow Glen in the north. Located in the southern part of the city, Cambrian Park is among the safest neighborhoods with its crime rate almost 49% lower than the national average. The rather peaceful environment doesn't have many options for youngsters to enjoy the nightlife but they can always visit the nearby neighborhoods mentioned above whenever they feel like it. Families, in particular, fall in love with Cambrian Park due to its suburban vibe, safety, and numerous options for top-quality schools. If you want to buy a house in the area, there are several options like luxury condos, townhouses, and single-family homes with lawns.
The neighborhood is served by the Cambrian School District, Campbell Union High School District, and the San Jose Unified School District. Some of the best schools include Union Middle School, Oster Elementary School, Leigh High School, Noddin Elementary School, and Price Charter Middle School. You'll get a number of kid-friendly streets, beautiful parks and gardens, and playgrounds that your kids can enjoy. There are other venues for kids as well such as the Science Factory, Bumper Bubbles, and Education Encounters.
Median Home Value: $2,250,000
Monthly Rent: $2,900
Median Household Income: $140,867
Things To Look Out For Before Deciding To Move To San Jose
San Jose experiences a Mediterranean climate with mild and rainy winters and hot, sunny summers. In a year, the city gets a total of 257 days of sunshine, 17 inches of rainfall, and no snowfall whatsoever.
One of the best places to grow professionally, the best industries in San Jose are science and technology, manufacturing, healthcare, education, financial services, and social assistance. The top employers include PayPal, Adobe, Cisco, Western Digital, Sanmina, eBay, Netgear, Fair Isaac, Calyx Software, and Verifone.
Since California is among the most expensive states in the country to settle down in, the cost of living is usually high in most of its cities. San Jose has a cost of living index of 214.5 which is more than double the national average of 100. You can expect bills with hefty amounts when it comes to groceries, gas, water, rent, etc.
Traffic congestion is a major issue with the rush hour beginning as early as 3 pm and going on till 7 pm. Whether you're using public transportation or driving your own car, make sure to account for this in your commute.
The city is always at risk of natural disasters such as wildfires and earthquakes. While some things might definitely not be in control, it's best to be prepared for situations that you can.
Summing Up
Also known as the Capital of the Silicon Valley, San Jose has got everything that you could have wished for in your hometown – a strong job market, excellent schools and universities, lush green spaces, a pleasant climate throughout the year, stunning landscapes, outdoor activities, and safe neighborhoods. Apart from the seven neighborhoods mentioned above, there are many more that are suited for families, but these are the best ones that offer a number of amenities. We hope you save this piece and refer to it to arrive at your final decision if and when you decide to move to San Jose.
Also See: 5 Best Neighborhoods in San Jose for Singles and Young Professionals | Best Moving Companies in San Jose
FAQs On Best Neighborhoods In San Jose For Families
How Much Should A Person Earn In Order To Live Comfortably In San Jose?
The median income in California's San Jose city is $67,000. Therefore, if you earn anything above this amount, you'll be able to live comfortably, and also, it would mean that you are earning more than half the population of the city. The average salary in San Jose is around $79,052.
Which Are The Most Affordable Neighborhoods In San Jose?
Some of the most affordable neighborhoods in San Jose are Willow Glen, West San Jose, Evergreen, Cambrian Park, Santa Teresa, Almaden Valley, North Valley, and Edenvale-Seven Trees.
Where Should I Not Live In San Jose?
While many areas in San Jose are safe enough, there are a few that you could avoid living in because of their high crime rates. Fairgrounds, Buena Vista, Santa Teresa, and East San Jose are some of the areas you can avoid living in San Jose.
Is San Jose Safe Enough To Raise A Family?
San Jose has a violent and property crime rate of 4.38 and 23.80 per 1,000 residents, respectively. This is just slightly higher than the national average which is 4 for violent crimes and 19 for property crimes. What this indicates is that most parts of San Jose are as safe as any other US city to raise a family in.
See Also: Top Interstate Moving Company in the USA