7 Best Neighborhoods In San Antonio For Families


VanLines Inc
Secure Storage
Easy Booking Process
Fully Trained Employees
GET A QUOTE

Colonial Van Lines
Storage Services
Long-Distance Moves
Corporate Relocations
GET A QUOTE

Moving APT
Available Nationwide
Award-Winning Movers
Extensive Vetting Process
GET A QUOTE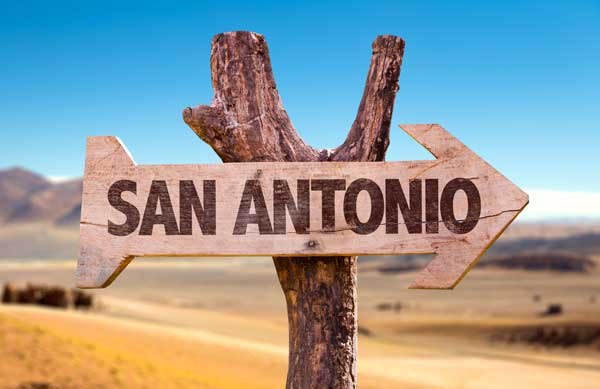 San Antonio is the seventh most populated city in the US and the second-most populous city in Texas after Houston. Home to nearly 1.6 million people, the city is located around 80 miles southwest of Austin in the south-central region of the state, in the Bexar County. It's a highly desirable place to settle down and a huge number of families, couples, young professionals, and retirees move in every year. A combination of various factors makes San Antonio one of the best places to live in the country, whether it's the booming job market, affordable housing, top-notch schools and universities, entertainment options, restaurants, or open spaces.
If you, too, are considering a move to Alamo City, let's look at some of the top neighborhoods in San Antonio that are best suited for families.
Best Neighborhoods In San Antonio For Families
Alamo Heights
With a population of just under 10k, Alamo Heights is just around five miles north of the Downtown area and is surrounded by neighborhoods like Terrell Hills and Olmos Park. There's a reason that every list of 'best San Antonio neighborhoods for families' will have Alamo Heights at the top spot. Apart from all the amenities and facilities that the neighborhood provides its residents with, a big reason for families to choose Alamo Heights is the fact that it's one of the safest areas in the city. The peaceful and close-knit community is also hailed for its stunning scenic beauty. There are a number of amazing open spaces and golf courses like Olmos Park, Olmos Basin Golf Course, Quarry Golf Club, and San Antonio Gulf Club. In this highly walkable neighborhood, you'll experience more of a suburban vibe.
Alamo Heights is known for its high-quality schools, so you won't have to worry about the education of your children. The neighborhood is served by the Alamo Heights Independent School District and some of the best schools include Alamo Heights High School, Woodridge Elementary School, Cambridge Elementary School, and Alamo Heights Junior School. This area is a little more expensive than other neighborhoods in San Antonio but the high quality of life justifies the prices. You'll get to enjoy numerous restaurants, bars, coffee shops, music venues, and public attractions like the San Antonio Museum of Art and Tobin Center for the Performing Arts.
Median Home Value: $645,000
Monthly Rent: $1,439
Median Household Income: $147,475
Terrell Hills
Terrell Hills lies about five miles east of Alamo Heights and five miles north of Downtown San Antonio. When it comes to raising a family, buying a house, and the best neighborhoods to settle down in, Terrell Hills ranks highly. Home to various business centers of the city, this neighborhood is loved particularly by families and retirees alike. The crime rate is extremely low in the area and hence, you won't have to worry about the safety of your family members. In fact, you'll see people on the streets even after the sun sets. Although the neighborhood is affluent and the real estate prices are high, families still prefer it over others because it's family-friendly and there are countless amenities that it offers.
You'll find a huge number of top-rated public and private schools in Terrel Hills like St. David's Episcopal School, Southwest Preparatory School, International School of the Americas, and Robert G. Middle and High School. In addition to all of this, there are some tempting restaurants, parks and gardens, supermarkets, health centers, and local attractions. You'll have the option of visiting The DoSeum, San Antonio Botanical Garden, Joint Base San Antonio, and Smoke Shack BBQ.
Median Home Value: $540,000
Monthly Rent: $1,439
Median Household Income: $183,832
Downtown
Home to nearly 25,000 people, the Downtown area in San Antonio acts as the central business district of the city as well as the urban core of the Greater San Antonio metropolitan area which has a total population of over 2.5 million. The neighborhood is bordered by three interstate freeways – I-35 to the north and west, I-37 to the east, and I-10 to the south. The three highways form a rectangular loop which is 9 miles in circumference and is called the Downtown Loop or the Central Loop. According to USA Today, Downtown is the fourth-best neighborhood in the city to set up residence in. When it comes to housing, there are multiple options such as trendy apartment buildings, stylish condos, and single-family homes.
There are as many as fourteen public schools serving the area including elementary, middle, and high schools. Some of the top-rated schools are the Fox Technical High School, Henry Ford Academy Alameda School for Art Design, The Christian School at Castle Hills, Andrew Briscoe Elementary School, and James Bonham Academy. You'll enjoy the most of your time at the iconic 15-mile River Walk which is filled with some amazing restaurants, bars, cafes, clubs, museums, shops, music venues, etc. The heart of the city is where thousands of people move every year to experience the culture of San Antonio.
Median Home Value: $670,000
Monthly Rent: $1,230
Median Household Income: $36,803
Oakland Estates
If you want to experience a suburban feel while living close to the hustle and bustle of San Antonio, you must seriously consider this scenic neighborhood called Oakland Estates. Surrounded by Prue, Babcock, Huebner, and Fredericksburg roads, the area is at a distance of just about 13 miles from the Downtown region and has a population of close to 9,000. Most of the people in this tight-knit community are living with their families. Considered among the top places to live and raise a family, Oakland Estates is most suitable for young families and couples. The neighborhood offers different housing options like studio, one-bedroom, and two-bedroom apartments, medium-sized apartment complexes, high-rise apartments, and single-family homes.
As far as your children's education goes, you have plenty of options of well-ranked schools to choose from. Some of the best schools are McAndrew Elementary School, Health Careers High School, Rawlinson Middle School, Jefferson Middle School, and Warren High School. The VIA Metropolitan Transit provides public transportation in the area which is also close to the San Antonio International Airport. A few of the public attractions include the Alamo Cafe, Magnolia Pancake Haus, NOVO Acai Bowls, and Brindles Awesome Ice Creams.
Median Home Value: $164,287
Monthly Rent: $1,134
Median Household Income: $54,646
Tanglewood Ridge
Located in the northwest corner of the city, Tanglewood Ridge has a population of close to 15,000. This neighborhood is especially for those who want to be away from the chaos of city life and want an absolute calm and peaceful atmosphere. This is why a lot of families and retired people look forward to setting up residence in this area. Established in 1976, Tanglewood Ridge is a highly diverse neighborhood with low crime rates. The affordable real estate prices make it an ideal area for first-time homebuyers. People in this neighborhood enjoy a suburban lifestyle while enjoying all the amenities and facilities of a major city. You'll get to enjoy a huge number of lush green spaces, restaurants, coffee shops, bars, shops, and museums.
The high school graduation rate in Tanglewood Ridge is 14% higher than the overall score in the country. Some of the best schools in the neighborhood are McAndrew Elementary School, Jefferson Middle School, Warren High School, Brandeis High School, and Brennan High School. If you love golf, you'll have access to two beautiful courses – Cedar Creek and Palmer Course at La Cantera. A few of the local attractions include the Natural Bridge Caverns, Japanese Tea Gardens, San Fernando De Bexar Cathedral, and Six Flags Fiesta.
Median Home Value: $292,000
Monthly Rent: $1,277
Median Household Income: $70,715
Tobin Hill
There are close to 7,120 people living in Tobin Hill, a neighborhood located just north of the Downtown area. It's bordered by San Antonio College, Trinity University, E. Dewey Place, McCullough Avenue, Evergreen, and St, Mary's Street. The pedestrian-friendly area is a favorite of families, young professionals, and couples because of the safety, affordable housing, diverse culture, excellent schools and universities, plenty of career opportunities, and electrifying nightlife. Talking about the education of your kids, the neighborhood offers multiple options of high-quality schools like Young Women's Leadership Academy, Travis Early College High School, Thomas Edison High School, Great Hearts Monte Vista, and Fox Technical High School.
Tobin Hill has emerged as one of San Antonio's fastest-growing areas in the last few years. Today, the residents have access to everything that they need, whether it is great public transportation, restaurants, bars, music venues, cafes, pubs, clubs, boutiques, concerts, or an amazing farmers' market. Also, the neighborhood is known for its strong support of the LGBTQ+ community. All the people residing here are extremely kind and friendly which is important to a lot of people, and rightly so. Don't miss some of the great local spots like Crockett Park, Tycoon Flats, The Grotto, and Scobee Education Center and Planetarium.
Median Home Value: $430,750
Monthly Rent: $1,637
Median Household Income: $59,736
Monte Vista
Monte Vista is a historic neighborhood that is located near Downtown San Antonio. The upscale neighborhood was founded in the late 19th century and is surrounded by San Pedro Avenue, Hildebrand, San Antonio River, River Walk, and McCullough. It's safe to say that there's something for everyone in Monte Vista since you'll find people from all age groups, whether they are school students, college students, young professionals, and retired people. The uniqueness of this area lies in its stylish architecture, something the residents are proud of. There are a plethora of options when it comes to housing, for example, Queen Anne, Hollywood Bungalows, Tudor, Georgian, Moorish, Victorian, Classical Revival, Craftsman-style, and Spanish Electic single-family homes.
The neighborhood is also famous for its top-quality public and private schools, some of which are Agnes Cotton Elementary School, Mark Twain Middle School, and Thomas Edison High School. Trinity University and San Antonio College are also in close proximity. You'll love the range of food items that are available in Monte Vista, most of which are student-friendly. Apart from restaurants, there are some amazing bars and clubs as well. Make sure to visit the Missions National Historic Park, San Pedro Springs Park, and the San Antonio Museum of Art.
Median Home Value: $641,000
Monthly Rent: $1,225
Median Household Income: $63,621
Things To Look Out For Before Deciding To Move To San Antonio
San Antonio has a great market for job seekers. The top industries to find work are oil, gas, military, healthcare, education, financial services, and most importantly, tourism. Major employers include Toyota, Southwest Research Institute, and some Fortune 500 companies like Valero Energy Corporation, Tesoro Corporation, USAA, CST Brands Inc, and CC Media Holdings.
Texas is one of the nine US states that do not have state income taxes. This is a huge plus point in favor of San Antonio as you get to save a little on your expenses.
The city experiences a humid subtropical climate with hot summers and mild winters. There is a total of 220 days of sunshine in a year, along with 33 inches of rainfall and no snowfall.
An efficient healthcare system ensures a good ratio of doctors and nurses per capita. This also makes a difference when you're moving to the San Antonio with your family, which also includes seniors.
If you own a car, you might face the problem of traffic congestion. So do account for that time when planning your daily commute to and from work.
The crime rate in San Antonio is nearly double the national average. However, some neighborhoods are definitely safer than others, so do make sure to choose wisely.
Summing Up
Doesn't matter what's your reason to move to San Antonio (better work opportunities or the low cost of living), you're guaranteed to find a neighborhood in San Antonio that will suit your requirements. The city has got everything you need – a flourishing job market, great schools and universities, plenty of entertainment options, restaurants, bars, pubs, clubs, etc. We hope that this list (specially made for families) helps you in some way or the other whenever you finalize your decision. Do feel free to reach out to us if you need any moving assistance too!
Also See: Best Moving Companies in San Antonio | Cheap Movers In The USA
FAQs On Best Neighborhoods In San Antonio For Families
Which Is The Cost Of Living In San Antonio?
The city has a cost of living index of 89.7 which is significantly lower than the national average of 100. This means that you'll be able to save a lot more on food, groceries, and utilities than the average American citizen. As a bonus, Texas is also among the only nine states in the US that don't charge a state income tax. So you get to save there too and that further reduces the overall cost of living in San Antonio.
What Is The Median Home Value In San Antonio?
The median home price in San Antonio is around $287,310. This rate has seen a tremendous increase of 24.4% from March 2021 to March 2022. The good news for you is that this amount is much lower than the median home price in the entire country, which is around $337,560.
Which Are The Most Affordable Neighborhoods In San Antonio?
Some of the most affordable neighborhoods in San Antonio are Tobin Hill, El Dorado, Monte Vista, Tierra Linda, Oak Park, Wilshire, Northchase, Valencia, and Misty Oaks.
Is San Antonio Safe Enough To Raise A Family?
San Antonio has a violent and property crime rate of 8.07 and 39.91 per 1,000 residents, respectively. If you want to compare it with the national average, it is 4 for violent crimes and 19 for property crimes. However, as mentioned in the article above, some of the neighborhoods in the city are extremely safe to raise a family. All you need to do is make the right choice.