7 Best Neighborhoods In Sacramento For Singles and Young Professionals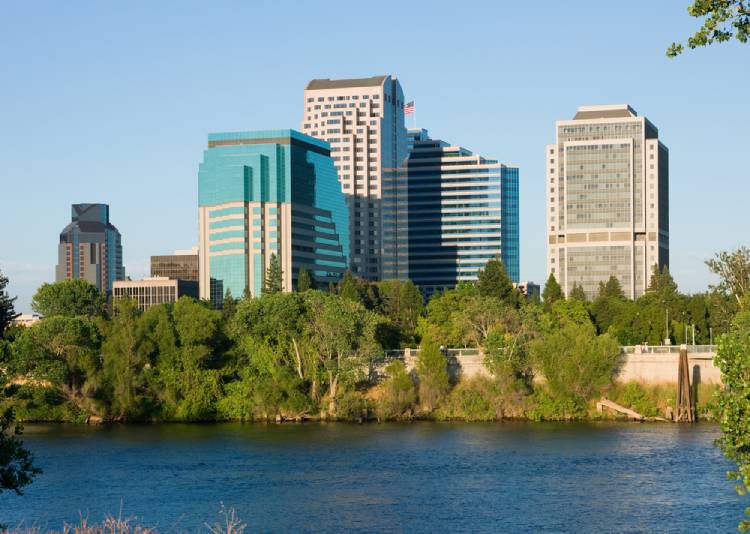 The city of Sacramento is a wonderful place to live, especially when your ideal place is a mix of both history and nature. It is located at the meeting point of the Sacramento River and American River so you can only imagine the stunning natural beauty present here. Besides being aesthetically pleasing to the eyes, Sacramento is also a smart choice when it comes to living.
It is the state capital of California thus the job opportunities in the city are endless and you will literally never get bored here. Whether you're a young professional or a single starting to figure things out, living in Sacramento will certainly teach you a lot and we're pretty sure you will vibe well with its diverse population of fantastic and friendly folks.
Sacramento as a city is home to all age groups ranging from families, and youngsters to retirees but there are many neighborhoods with the majority of singles and young professionals. Read on to find out more about them.
Best Neighborhoods In Sacramento for Singles and Young Professionals
North Oak Park
North Oak Park is a great neighborhood to live in with well-kept yards and friendly folks. You'll find many affordable homes in the neighborhood and rents are also not as bad as in many other expensive neighborhoods. Just greet your fellow residents with a friendly hello and trust us, you'll have no difficulty making friends. Though the majority of the neighborhood prefers to go around by car you will have no difficulty getting around the city through the public transportation system.
You'll be surrounded by a vibrant and active community with a love for cycling, fitness, and outdoor activities so your weekends will be pretty fun if you want them to be. The neighborhood is also very diverse with a huge young population and obviously great nightlife. The majority of young professionals stay in the neighborhood and the rents are also pretty affordable. You'll find many great coffee shops which can be a great way to meet people and network. Just keep in mind that it's not the safest neighborhood in the city and has a high crime rate.
Median Home Value: $5,77,549
Monthly Rent: $1350
Median Household Income: $52,323
Land Park
Land Park is for the ones whose spirit animal is a panda. If you're a single/young professional who prefers a laid-back life, Land Park is will suit you well. Home to the famous William Land park, the neighborhood has plenty of attractions like Funderland amusement park, and Sacramento zoo to keep the child inside you alive. If you wanna give adulting a shot, you can try your hands at golf, which is also pretty popular around the neighborhood. It is a pretty wholesome place to live with a fishing pond, barbecue areas, and even a jogging path, so it'll accept the panda and the occasional fitness enthusiast in you, and you make that choice.
Land Park is also pretty safe and as per the data, its crime rating is 44 percent lower than Sacramento's crime index of 4,416 per 100,000 people. The land park is located in close proximity to Downtown Sacramento so the epitome of fun will not be too far. You will be surrounded by other young professionals and singles especially gravitating towards the neighborhood because of its wonderful dining and entertainment possibilities.
Median Home Value: $740,000
Monthly Rent: $1695
Median Household Income: $108,085
Curtis Park
Though primarily preferred by families, Curtis Park can be a great pick for those young professionals who want to be surrounded by families while figuring out life. Many residents own their homes and you'll get a dense suburban feel here. Don't worry you'll have plenty of fun options to unwind and relax. Other than the parks and family-centered restaurants, there are equally great bars that stay open till late and coffee shops in the area so trust us, you'll have your hands full.
The neighborhood is also pretty diverse and you'll have plenty of opportunities to form good connections and meet inspiring individuals. Curtis Park has a population of around 10,000 residents with plenty of young professionals and singles so we kid you not, you'll not be alone for too long because the residents of the neighborhood are known to be pretty friendly. If nothing works, you'll always have the adorable dogs of the neighborhood to cheer you up.
Median Home Value: $524,092
Monthly Rent: $1,246
Median Household Income: $70,212
Mansion Flats
This is the one best neighborhood in Sacramento (without the word park in it). Mansion Flats is a small neighborhood preferred among young professionals and singles figuring out their lives in the city. You'll get a dense urban feel living in Mansion Flats. To cater to the young residents, there are multiple trendy bars and restaurants in the neighborhood where you can sit, read the book you want to, or mingle.
Many of the individuals living here prefer to rent. The rents are affordable and the folks are friendly with liberal thinking so we're sure finding like-minded people will not be too difficult. The neighborhood has plenty of entertainment options, and recreational activities, in fact, it's home to big entertainment venues like Broadway at Music circus. Mansion Flats is also located in close proximity to downtown so basically, you'll never run out of entertainment, just don't over splurge and you shall be fine.
Median Home Value: $899,000
Monthly Rent: $1,856
Median Household Income: $46,400
Parkway
Parkway is one of the biggest neighborhoods in the city of Sacramento. With a population of over 20 thousand people, the majority remain young professionals and singles. You can consider it a whole world in itself surrounded by hip and fun individuals, families, and communities in love with delicious food and coffee. The families living in the neighborhood aren't conservation rather they're modern liberals.
You'll also find many adorable local restaurants, big parks, and shopping centers in the neighborhood. You'll get a dense Suburban feel if you decide to be a part of Parkway with almost equal proportions of people renting and owning their homes. Basically, you'll get both, peace and urban life chaos when you need it.
Median Home Value: $435,000
Monthly Rent: $1,650
Median Household Income: $44,097
Boulevard Park
Boulevard Park is a neighborhood that has an interesting history and gorgeous houses. It's a wonderful neighborhood to live in and explore because of multiple reasons. The diversity of residents is one of the biggest perks of living here. You'll find multiple young professionals from different backgrounds, ethnicities, and professions living and thriving in harmony. Due to the majority of young and single residents, renting is pretty affordable and accessible in the area and you'll get a dense suburban feel living there.
You'll be amazed by the beauty of well-kept old historic homes and who knows you might get an opportunity to live in one of them. There are multiple bars, restaurants, and cafes around the neighborhood where you can hang around and socialize. Boulevard Park has great walkability and is also close to the ever so vibrant Downtown so you'll be able to have as much fun as you can afford. You'll also feel a sense of safety, security, and serenity in the neighborhood.
Median Home Value: $672,679
Monthly Rent: $2,356
Median Household Income: $65,762
Also read: How Do Moving Companies Charge
New Era Park
With a decent population of 3400, New Era Park is a great choice to live when it comes to starting your life as a young professional. If your ideal choice of place includes a mix of suburban and urban life, New Era Park matches the description. You will be surrounded by tons of exotic bars and restaurants serving mouth-watering meals. There's a great number of coffee shops as well that you can rush to for multiple cups of coffee to get you through the day. New Era park has everything you will need to keep up with the hustling life.
You'll be surrounded by many like-minded singles and young professionals and 71 percent of the residents live in rental apartments. The rents are also budget-friendly in the area and the residents are a diverse population leaning towards the liberal ideology. New Era Park has a great walkability score and you'll also find plenty of good parks to get the dose of your daily exercise like Standford Park, Fremont park, etc.
Median Home Value: $459,884
Monthly Rent: $2,356
Median Household Income: $65,029
Things To Look Out For Before Deciding to Move To Sacramento
Sacramento can get insanely hot during summers and trust us it's not happy tan summer, it's a blistering dry heat. If you can't tolerate heat, we will advise you to reconsider your decision. If you do decide to go ahead, stay inside during the heat, keep yourself hydrated and you will be spending a lot on sunscreens.
As we mentioned earlier, Sacramento is known as the "City Of Trees" but not only do they add to the natural charm of the state capital but they can also cause a lot of seasonal allergies so, be warned because you will be sneezing a lot.
We are talking about California and crime is a big problem throughout the state. Though not as bad as cities like LA, the crime rate is still concerning in Sacramento. We will suggest it is best to avoid neighborhoods that are known to be dangerous.
The traffic can get pretty bad during the rush hour so we will suggest it is best to travel through public transport or carpool as much as possible.
Now that we have mentioned public transportation, Sacramento doesn't have the greatest public transportation in the state of California so you might face some challenges while making the conscious choices.
Because of the increasing population and traffic, the pollution is rising in the City Of Trees and yes, we see the irony here but the world is full of it.
Summing Up
We will always say that California is a great choice, if nothing else, living in the Golden state will definitely give you some golden lessons about how to live life. Sacramento is a balanced choice especially when you are starting out in your career because you get to live the California life but you can be selective and mindful about your financial and personal choices. Though not the cheapest place to live, Sacramento certainly has the right vibe. We are sure that in our list of best neighborhoods you will find what fits your preferences and budget.
FAQs On Best Neighborhoods In Sacramento For Singles and Young Professionals
Where Should I Not Live In Sacramento?
Just like any other California city, Sacramento has its own fair share of dangerous neighborhoods which you definitely should avoid. Though a lot safer as compared to fellow cities in the Golden States, some Sacramento neighborhoods have higher crime rates which include North Highlands, Truxel, North Sacramento, El Camino, South Sacramento, and Rio Lenda to name a few.
Where Do Hipsters Live In Sacramento?
Sacramento comes 4th in the most hipster cities in the United States so you will find hipsters everywhere, especially in Midtown. Midtown is a pretty popular area that attracts singles, hipsters, and young professionals alike because of its vibrant attractions, fun entertainment options, and great restaurants.
Is Sacramento A Good Place For Singles?
Certainly not one of the best places in the country for singles but Sacramento certainly has its own charm and benefits. A single individual requires space and options where not only they can explore themselves and figure out life but they also need to take care of their financial limitations. Affordable housing, varied rental options, a great job market, and a wide range of entertainment options certainly make Sacramento a good choice for singles.
See Also: Cheap Movers in the USA