7 Best Neighborhoods In Portland OR For Families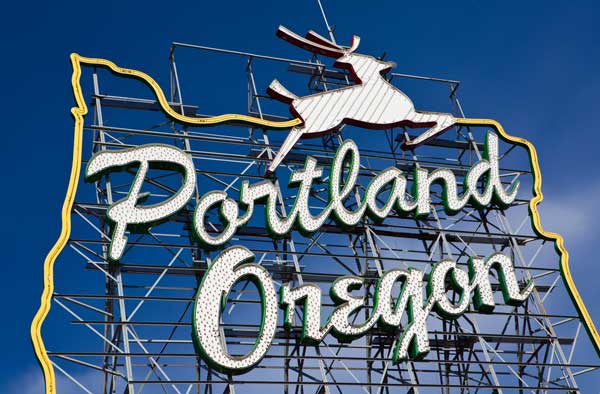 It's an unpopular opinion but living in the most populous city in any given state is not half bad. For starters, you get to meet people who have experienced so many different things in life and those stories are just as exciting. Also, if the city sees a regular influx of people, then it means that it's obviously offering something special that new residents desire. So, it's safe to say that its access to amenities won't be a problem either.
If you're someone who simply cannot compromise on the serenity of green spaces even amidst city amenities, then we've got good news for you – Portland is the perfect cocktail of vast open spaces like Washington Park while also being highly connected and having all the amenities you could possibly require. If you're considering a move with your family to a city such as Portland, then you're in luck. The article below will give you insight into some of the best neighborhoods in Portland for families.
7 Best Neighborhoods In Portland OR For Families
Sellwood-Moreland
One of the best neighborhoods to reside in for families, Sellwood-Moreland has consistently exceeded the expectations of many. Excelling in providing a great outdoor environment as well as excellent housing conditions, Sellwood is the jack of all trades when it comes to providing quality living conditions.
The moment you step out of your home, you'll be greeted by beautiful streets and riverfront woodlands in very close proximity. This means that those Monday blues will have nothing on you in Sellwood-Moreland! The robust transportation network in this neighborhood will also help you get to all the antique malls and indie stores dotted in different parts of this region.
House-hunting here will give you a feel of the Victorian-style apartments and cottages available here. Getting your kids quality education won't be a problem here either as the neighborhood has many great schools the likes of Sellwood Middle School and St. Agatha Catholic School among many others. These schools are ranked among the best schools in the entire city of Portland. So, if you're looking for a neighborhood that provides a good urban and suburban feel, there is no better place than Sellwood-Moreland to be.
Median Home Value: $725,000
Monthly Rent: $1,510
Median Household Income: $64,880
Hillsdale
Next on the list of best neighborhoods in Portland is one of the safest neighborhoods called Hillsdale. The neighborhood is safer than about 80% of the neighborhoods in the city. We're going to go out on a limb and say that the architects of this neighborhood have varied tastes in art. Their distinct artwork is seen in the sheer variety of housing options available here. To name a few, quaint cottages and exquisite Craftsman-style houses are a few options you'd see here among others.
The neighborhood is extremely walkable and its closeness to Downtown makes it even more convenient to access all the prime spots around. One roadblock that you might come across while living in Hillsdale is the slightly higher cost of living. If you're ready to take the bull by its horn and spend some extra bucks in exchange for a high-quality lifestyle, then Hillsdale will certainly not disappoint. The Wilson Outdoor Pool, Hillsdale Public Library, and the Hillsdale Farmers Market are some of the popular family attractions located here.
For adventure junkies, the hiking trails will be a great place to get back on your exercise routine. On cheat days, you can munch on delicious meals at places like Salvador's Molly and Gigi's Cafe. The expansive green spaces here make for a great picnic spot and bond with your family over some tuna sandwiches.
Median Home Value: $780,000
Monthly Rent: $1,710
Median Household Income: $93,000
Alameda
What makes a neighborhood great is the community of people there and Alameda is known for having a tight-knit community of people who support and encourage one another in every endeavor. This upscale neighborhood provides some of the best views the city has to offer, which is why the housing rates in this region are particularly high, almost reaching the one million mark.
Another jewel in this neighborhood's crown is the low crime rate here which makes it an ideal place to raise a family. The high-end dining options in Alameda are something you cannot possibly miss out on. The Black Bear Stout and the Turkey Pot Pie are a couple of famous regional dishes which have carved a home in the hearts of the residents here. For wine and beer lovers, the Alameda Brewhouse and Amalfi's Wines will cater to all your needs!
The fact that you've been able to read this far into this article means that you've got a fair hand over your language and the same should be the case with your kids. Alameda Elementary, Beaumont Middle School, and Grant High School are some of the best schools in this area that you could consider for your little ones.
Median Home Value: $988,560
Monthly Rent: $1,550
Median Household Income: $110,250
Eastmoreland
There are times when human faces exhaust you and we don't blame you one bit for that. To remedy that, Eastmoreland will provide you with a change of place (or face, if we may). Lush greenery and splendid trees lining up the streets will give you a warm welcoming feeling that you might not have experienced in the concrete jungle for a long while.
The residents here enjoy a lush suburban feel and the majority of homes in this neighborhood are owner-occupied. Families in this neighborhood will have a great time outdoors thanks to the multiple public parks here, some of which are Crystal Springs Rhododendron Garden, Eastmoreland Playground Park, Berkeley Park, and the Eastmoreland Garden. For the elderly, taking a swing at the Eastmoreland Golf Course on a Sunday afternoon will be a perfect way to compete with friends and have good banter sessions.
The neighborhood also has two of the most reputed schools in the city – Duniway Elementary School and Holy Family Catholic School.
Median Home Value: $985,000
Monthly Rent: $1,510
Median Household Income: $94,650
Forest Park
Now we're not telling you to live as freely as the animals living in the wild but residing close to some of them isn't that bad an idea. What we're saying is that this beautiful neighborhood of Forest Park gives you and your family a chance to live right in the heart of nature and within close distance to the Forest Park Conservatory, which is Portland's 5,200-acre nature initiative.
Living so close to nature doesn't mean you'll have to sleep on a hammock tied to the trees. The neighborhood has many housing options you can choose from, depending on your budget. From extremely spacious single-family homes to lavish condos, Forest Park has it all. The outdoorsy vibe in this neighborhood is unmatched and your kids are going to love running wild here. While we're on the subject of kids, their education in Forest Park will be well taken care of and the credit goes to Cedar Mill Elementary, Forest Park Elementary, and Stoller Middle School, which have all been providing excellent environments for kids to grow and learn in.
All these amenities and luxuries come at a price as the housing rates here are no joke and would require you to spend some serious bucks. But as they say, you cannot put a price on your family's well-being, can you?
Median Home Value: $1,006,000
Monthly Rent: $1,790
Median Household Income: $138,190
See Also: Leaving Portland Oregon? 5 Best Places to Move from Portland
Southwest Hills
We cannot have a list of the best neighborhoods in Portland city and not mention Southwest Hills. A prime moving destination for families, this neighborhood is safer than more than 80% of Portland neighborhoods. The colonial-style houses here are spacious enough to accommodate families of any size. So, don't worry about having to look for mammoth houses for each member to get a breathing space in your new abode.
If you're the outdoorsy type, the Saturday Farmer's Market in this neighborhood will be a great place to strike up conversations with different like-minded people. You can make new friends while shopping for fresh, organic produce that is untainted by harmful pesticides and chemicals. While you're at it, get a taste of the delectable meals offered by the local restaurants and fast food shops here.
The schools in Southwest Hills will make sure that your kids get the right education and remain motivated to go on the nobler pursuits in life in the future.
Median Home Value: $1,000,000
Monthly Rent: $1,760
Median Household Income: $131,000
Nob Hill
Situated in Northwest Portland, Nob Hill is one of the best neighborhoods to live in Portland city. According to AreaVibes, Nob Hill is ranked as the second-best neighborhood in the city and has a livability score of 81 out of 100. This is an excellent neighborhood for those who want to ditch the car and go exploring on foot. The extremely walkable and bikeable conditions in this neighborhood are the reason behind the majority of residents here being fit and healthy.
The neighborhood is also adjacent to Downtown Portland, thus making it a great place for families to be close to all kinds of amenities. The food scene here is as delicious as it gets. The Nob Hill Bar & Grill is easily the most common and popular hangout spot for everyone in this neighborhood and the quality of the burgers and tots here speak for themselves. If you're in the mood for some delectable Greek food, Dorio will be a good place to end your hunger pangs.
Other attractions here include Couch Park which serves as a great place for leisure and relaxation with your family and friends. Plenty of green space will set the tone for your week and help you center your mind.
Median Home Value: $480,000
Monthly Rent: $1,930
Median Household Income: $65,130
Things To Look Out For Before Deciding to Move To Portland OR
The city of Portland has ample green spaces to put the country of Iceland to shame (we're not exaggerating)!
Career opportunities in Portland are aplenty and the city's impressive unemployment rate of 3.9% is only a tiny bit higher than the national average unemployment rate of 3.6%.
The crime rate in this city is something you might want to pay close attention to. According to Neighborhoodscout's data, Portland is safer than just 3% of all U.S. cities.
The city of Portland is blessed by Oregon's no sales tax policy.
The best season in Portland is summer when the weather is sunny and there are a number of outdoor activities to indulge in.
The majority of the neighborhoods in Portland are extremely walkable, making it easy for the elderly to stroll around without any difficulties.
The housing prices in Portland are relatively higher than in cities of similar size.
Summing Up
Moving is a scary process but if you have your family tagging along with you, it does get a bit better to process the idea of transition. When the city you're moving to is the largest city in Oregon, it gets all the easier to blend in and become a part of the community. The beautiful city of Portland is an amazing place for families to call home and the above list of best neighborhoods in Portland for families will certainly help you make your relocation decision.
FAQs On Best Neighborhoods In Portland OR For Families
Where Should I Live In Portland With Kids?
Portland is a great city to raise kids and neighborhoods like Alameda, Eastmoreland, and Sellwood-Marshal are some of the ideal places for that.
Should I Live In Seattle Or Portland?
If we talk about enjoying the green and outdoorsy vibe of a place, there is no better city than Portland to be. Though Seattle offers a more focused city vibe, Portland, too, has a good blend of natural and concrete jungles which gives this city an edge over others.
Why is Portland so Popular?
There are so many things to love about the city of Portland which is why it's not surprising that a large population finds it ideal to move to this city. Natural walks, elegant fine dining, adventure activities, business opportunities – Portland has just about everything you'd look for in a city.