7 Best Neighborhoods In Oakland For Singles And Young Professionals


VanLines Inc
Secure Storage
Easy Booking Process
Fully Trained Employees
GET QUOTE

Colonial Van Lines
Storage Services
Long-Distance Moves
Corporate Relocations
GET QUOTE

Moving APT
Available Nationwide
Award-Winning Movers
Extensive Vetting Process
GET QUOTE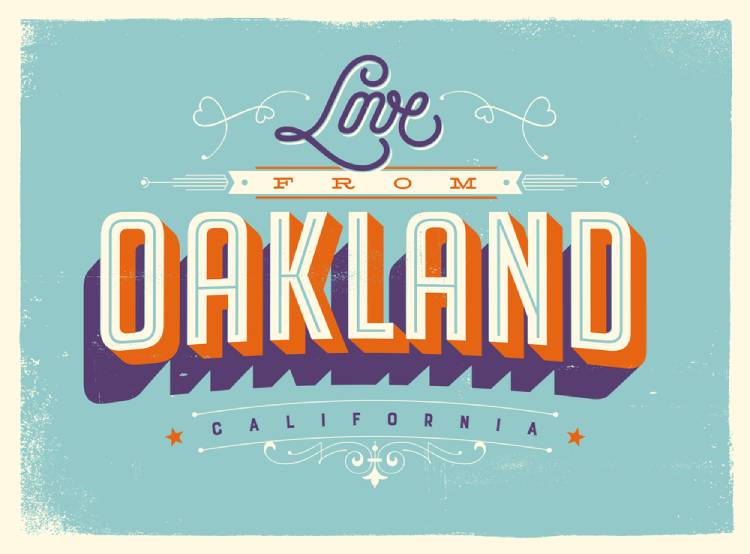 Oakland's motto tells us to "Love Life". And of course, Oakland knows how to love life. Located on the eastern end of the San Francisco Bay, Oakland is known for its scenic views of the oceanfront, diverse culture, and vibrant art scene. Living in Oakland is like a journey of its own – a journey of constant exploration and adventure.
If you're a single or a young professional looking to move to Oakland, then don't worry, we've got you covered! Read our article on the best neighborhoods in Oakland for singles and young professionals so that you can get a fuller understanding of the nitty-gritties of this city.
Best Neighborhoods In Oakland For Singles And Young Professionals
Fruitvale
If you are looking to live in a place that's filled with diversity, then Fruitvale is the neighborhood for you. It got its name from a fruit nursery called " Fruit Vale", which was established in the mid-19th century in this neighborhood. Here you'll find its streets lined with many local businesses along with colorful homes and this makes Fruitvale a lively place. Also, if you're looking to get to San Francisco for work, then this neighborhood is a stone's throw away.
Fruitvale hosts a variety of events, in turn making the neighborhood jubilant and establishing a community feel. The Dia de Los Muertos Festival is one that's celebrated annually to celebrate the charming culture of this neighborhood. Also, this event sets up a marketplace so that locals can showcase their handicrafts and artworks, and host workshops. If you're a taco fanatic, then you're in for a treat because Fruitvale has a substantial number of taco trucks.
For your shopping needs, you can visit the Fruitvale Shopping Center. Many other commercial businesses are set up around this establishment so if you want to do something of your own, you can do it around here.
Median Home Value: $812,000
Monthly Rent: $1,687
Median Household Income: $106,875
Grand Lake
Life in itself is hectic, but Grand Lake will help you take things down a notch. Located in the northeast region of Lake Merritt, Grand Lake is bustling with an active nightlife scene, shopping areas, and entertainment options. To put it simply, life in Grand Lake is grand.
This neighborhood has two main hotspots for shopping: Grand Avenue, where you'll find the historic Grand Lake Theater, and Lakeshore Avenue. Since these areas are more commercial, setting up a boutique of your own will be profitable.
If you want to enjoy Grand Lake's outdoors, visit Splash Pad Park. The area hosts a variety of farmer markets and the vendors will sell you the freshest of their produce. If you are a nature freak, you can stroll in the Morcom Rose Garden, a seven-acre land dotted with rose bushes. And to finish your evening at Grand Lake, satisfy your sweet tooth at Arizmendi Bakery or Colonial Donuts.
Median Home Value: $565,000
Monthly Rent: $2,023
Median Household Income: $100,717
Rockridge
Located on the west of Oakland Hills, Rockridge is a neighborhood that's blessed with a serene charm. Mainly large houses and small bungalows that have a mid-20th century vibe are seen throughout the neighborhood, but a variety of apartment buildings are present as well.
The main star of Rockridge is College Avenue. This is the more commercial side of Rockridge where you'll find a variety of restaurants, coffee shops, and bookstores as well. And the best part is that they're close to each other, making the neighborhood score a few brownie points and be a desirable place to live in. You could also try your hand at retail since the area is steeped in opportunities.
For your grocery shopping needs, you can swing by Market Hall. And if you need some time to yourself, you can jog at Frog Park. But the most iconic part of the neighborhood is the mural at Rockridge BART station. It's a wall consisting of 2000 hand-painted tiles resembling the Oakland hills firestorm in 1991.
Median Home Value: $2.3M
Monthly Rent: $2,503
Median Household Income: $127,178
See Also: Best Neighborhoods in Oakland for Families
Temescal
Temescal is another one of Oakland's eclectic neighborhoods. Located in the northern region of Oakland, this neighborhood is known for its vibrant food and arts scene. You have restaurants such as Bakesale Betty where you can enjoy chicken sandwiches and other scrumptious snacks. The commercial side of Temescal is at Telegraph Avenue. Here you'll find a whole range of restaurants and cafés. Want some more? Look out for them along 40th Avenue!
From a career standpoint, this is a good neighborhood to move to if you want to experiment in the business or hospitality field. Also, many public and private schools serve this neighborhood and it's a good place if you want to venture into the academic field. Plus, Temescal is close to neighborhoods such as Rockridge, making navigation in Oakland convenient.
Median Home Value: $1.5M
Monthly Rent: $2,544
Median Household Income: $95,693
Laurel
If you're searching for a bustling neighborhood, then include Laurel in your list. There is always some event or the other happening around its corners, bringing out a strong sense of community. Locally-owned businesses are thriving in this area so if you have an entrepreneurial spirit, Laurel would be a good place to start something. Also, the financial sector is bustling in this area due to the presence of several banks and financial solutions firms. So where finding corporate jobs is concerned, Laurel has them in abundance.
For a more commercial setting, right in the middle of Laurel lies MacArthur Blvd. Over here, you'll have many options to shop and dine. One prominent restaurant you should visit is Sequoia Diner. It's a husband and wife-owned establishment that serves breakfast and lunch. But the catch here is everything is made from scratch in their home and the taste of their food will instantly take you back to childhood. If you want to feel one with the community, Laurel hosts the annual Laurel StreetFair on MacArthur Blvd, where people from all over come together to celebrate its culture and talent.
Median Home Value: $849,000
Monthly Rent: $2,255
Median Household Income: $107,042
Maxwell Park
Located in the lush foothills of Oakland and bordered by MacArthur Boulevard and High Street, Maxwell Park is a quaint neighborhood that has quiet streets and friendly neighbors. Since it's situated on an elevation, you'll receive calming views of the Oakland Hills, Alameda, and the San Francisco Bay.
Maxwell Park, named after developer John P. Maxwell, was in its primary development stages in the early 1920s. It was only during the 30s and 40s that this neighborhood saw a population boom and many of the bungalows here represent the era of that time. You'll find mainly Spanish and English Tudor-style homes adorning the area of Maxwell Park.
Its central location and proximity to nearby neighborhoods are Maxwell Park's star quality. Downtown Oakland is just an 11-minute drive from this neighborhood, making commute time to work shorter.
This neighborhood is home to a cozy park that goes by the name "Maxwell Park" as well. Located on Allendale Avenue, this beautiful park is home to a children's playground and also contains pretty mosaic work on the front walls of the restroom. If you want to practice your castling game, chess board tables are placed in this park as well.
Median Home Value: $1.1M
Monthly Rent: $2,260
Median Household Income: $94,490
Glenview
If you're one of those who'd want to escape the hustle and bustle of city life, then Glenview is the neighborhood for you. Situated in Oakland Hills, Glenview sports a more laid-back and calm lifestyle. But it doesn't mean that it is void of any activity.
You have Park Boulevard bordering the northwestern side of Glenview and this area is prime for shopping and fine dining activities. The shops and restaurants are pretty close to each other, making this neighborhood highly walkable and convenient. Also, good public transit is one of Glenview's hallmark qualities as many buses ply from Park Boulevard and MacArthur Boulevard.
One of Glenview's benefits is that it's just a 40-minute drive from San Jose, making you well-placed in the tech sphere of California. In all, Glenview is a neighborhood that'll enrich your living and that's why it's among the best neighborhoods to settle in.
Median Home Value: $1.6M
Monthly Rent: $2,300
Median Household Income: $107,208
Things To Look Out For Before Deciding To Move To Oakland
Oakland's cost of living is high. The main culprit for this is the expensive housing and utilities, so move to this city only if you have a budget.
Oakland is also plagued with high crime rates – higher than the state and national average. Once you make the move to this city, install proper safety tech in your homes and stay vigilant in crowded areas.
High taxes are another thing you need to consider before moving to this city. The state income tax is high and that can be a problem if you're not earning a substantial amount.
Summing Up
If you're looking for a life of convenience, then you should consider moving to Oakland. This Californian city just keeps on offering and that's why many have been moving in here. And if you're a single or a young professional looking for a change of space, then Oakland will definitely be a breath of fresh air. With our listed neighborhoods, see which one suits you best, plan well, and good luck with your move.
FAQs On Best Neighborhoods In Oakland For Singles And Young Professionals
Is Oakland Expensive To Live In?
If you're thinking about moving to Oakland, you should know that the cost of living is 49% higher than the US average. Utilities, groceries, and real estate are the primary reasons why living in this city is heavy on the pockets. On the brighter side, Oakland's economy is diverse and there are many areas where you can set up a business, so where finding good jobs is concerned, Oakland has much to offer.
Is Oakland A Safe City?
The crime rate in this city is above the national average, but it has been taking steps to make the place safer. On the contrary, there are some neighborhoods you need to avoid including Eastmont, Webster, and Hawthorne since criminal activities are more rampant on these streets. Also, when you visit any tourist landmark in this city, be vigilant of pickpockets as they're quite an issue.
Is Oakland A Walkable City?
Oakland is blessed with a good public transportation system so you won't even need a car to get around. Plus, this city's neighborhoods are in proximity to various amenities such as shops, supermarkets, restaurants, etc. This makes it quite walkable, in turn making living a bit easier and more convenient in Oakland.
See Also: Cheapest Cities to Move to