8 Best Neighborhoods In Nashville For Families


VanLines Inc
Secure Storage
Easy Booking Process
Fully Trained Employees
GET QUOTE

Colonial Van Lines
Storage Services
Long-Distance Moves
Corporate Relocations
GET QUOTE

Moving APT
Available Nationwide
Award-Winning Movers
Extensive Vetting Process
GET QUOTE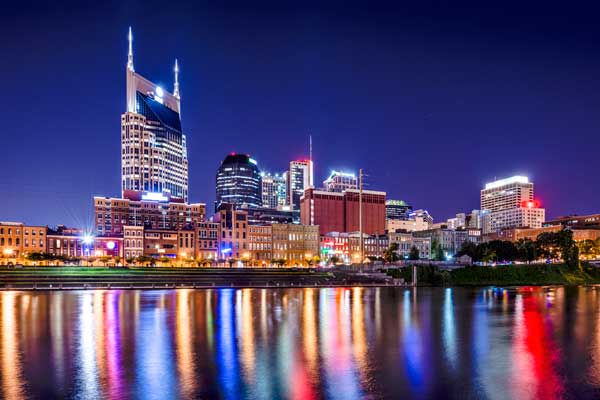 Nashville is the home ground of country music. Some of the greatest names, heartfelt lyrics, and globally loved songs have come from this charming, melodious city. Aptly nicknamed 'The Music City', this eclectic city exudes an alluring vibe with its small-town charm. The city houses some of the greatest music venues like the Grand Ole Opry, Ryman Auditorium, Bluebird Cafe, and Back Corner. In short, the music scene in Nashville is truly unbeatable!
But the capital city of Tennessee has much more going on for it than just music. Nashville has a booming job market, and the city is burgeoning with diverse job opportunities. And with its lower cost of living, Nashville truly is a newcomer's dream residence! From sports bars, clubs, and pubs to intimate cocktail lounges, rooftop breweries, and country taverns, Nashville has a wide palette of places to go to enjoy your weekend! And let's not forget the incredible food scene of the city. If you love spicy Southern foods and smoking barbeques, you'll find Nashville to be a paradise.
Moving to Nashville is going to be quite the experience, and the best way to enhance your living experience in Nashville is to settle in the perfect-fitting neighborhood. Don't know where to start researching? Well, fear not, for we bring you the best neighborhoods in Nashville!
Best Neighborhoods In Nashville For Families
The Gulch
Located south of Downtown Nashville, Gulch is a premier urban neighborhood with an artsy vibe. The neighborhood is an upscale, trendy place great for young professionals and married couples who want to be close to job opportunities and good nightlife. While the neighborhood may lack traditional-style houses, Gulch has plenty of modern condos, sleek apartments, and studio lofts to choose from. Offering everything from trendy restaurants, bars, and grocery shops to fitness centers, and clothing stores, the neighborhood is a sought-after locale, extremely accessible, and well-connected.
This artsy urban neighborhood is within walking distance of some of Nashville's best landmarks like the Riverfront Park and The District. The Riverfront Park offers a break from the energetic hustle of the city nightlife and is frequented by the residents who wish to unwind and relax. A must-visit while you're in Gulch, is the Gulch Night Market which is active from May through December. Wander through the market lanes and sample some mouthwatering foods from the local food trucks, and you're sure to find some hidden gems of artworks and handcrafted goods from the local artisans here. There are also some impressive museums to explore here.
Median Home Value: $695,000
Monthly Rent: $2,269
Median Household Income: $58,032
Midtown
Midtown is known as the nightlife capital of Nashville. This bar-hopping magnet has several culinary treasures to add to its belt. As you've probably guessed by now, Midtown has a vast plethora of restaurants, bars, pubs, and clubs for those desiring a fun nightlife experience. However, unlike other nightlife hotspots in the city, Midtown is a little more relaxed and less crowded with tourists.
The neighborhood's housing options are trendy apartments, condos, and renovated lofts. If you're from the healthcare industry, you can find some great career prospects at the TriStar Centennial Medical Center and Saint Thomas Midtown Hospital. The neighborhood is an amazing place for young professionals and married couples due to the more urbanic setup, good career opportunities, and vibrant nightlife. The Vanderbilt area, which houses the Vanderbilt University, is a great place for students; Elliston Place is a perfect choice for those who wish to be at the heart of Midtown; West End is a perfect blend of suburban living and urban facilities.
Median Home Value: $505,000
Monthly Rent: $1,909
Median Household Income: $31,071
Germantown
Germantown is located to the northwest of Downtown Nashville and is a historic neighborhood. Named after the surge in German immigrants in the mid-nineteenth century, the neighborhood exudes a unique European vibe due to its heritage. Germantown showcases restored Victorian buildings and Antebellum-style houses, brick stone streets, and patio-covered cafes. The neighborhood is a great place for young adults and new families due to its suburban feel and great walkability scores.
This up-and-coming neighborhood features some amazing restaurants and chic cafes adding to the charming and eclectic vibe of the neighborhood. Germantown has multiple high-end boutiques, critically acclaimed food joints, and jovial nightlife. Apart from the Victorian houses, the neighborhood also features modern townhouses and sleek duplexes to choose from. If you're a health nut, be sure to visit the year-round Nashville Farmers Market for some fresh local produce. Also partake in the annual German Oktoberfest for some great beer, delicious foods, and fun music events.
Median Home Value: $557,500
Monthly Rent: $2,002
Median Household Income: $47,903
East Nashville
East Nashville is situated across the Cumberland River and is one of the most desirable neighborhoods to live in Nashville due to its laid-back atmosphere and tight-knit community. This area has undergone heavy renovations and revitalization in the past decade to make it the eccentric and progressive neighborhood it is today. East Nashville is a cultural hub, especially embraced by musicians and artists, though you'll find a whole lot of diversity among the residents living here. You'll find young hip singles, laid-back families, and some of the most liberal and progressive minds here!
East Nashville has a plethora of vintage boutiques, rustic coffee shops, family businesses, lively dive bars, and incredible restaurants for its residents to choose from. This culinary destination showcases breathtaking artscapes as well. The neighborhood has a wide collection of home styles, be it historical family homes, bungalows, townhouses, duplexes, and condominiums – East Nashville has it all! Similar to Midtown, East Nashville, too, has numerous smaller locales within its expansive wings. Some of the well-known areas like Riverside Village, Five Points, Eastland, and Porter are all part of East Nashville itself.
Median Home Value: $590,000
Monthly Rent: $1,694
Median Household Income: $66,065
See Also: Best Moving Companies in Nashville
Belmont Blvd
Nestled between Hillsboro Village and 12 South, Belmont Blvd is a beautiful residential neighborhood. Named after Belmont University located here, the neighborhood is a desirable location for families with children. You'll find every type of housing option available here, from million-dollar homes to more affordable and low-scale choices. The neighborhood is quieter and relaxed as compared to Downtown and exudes a suburban vibe. You're sure to see strollers and tricycles in the front yards of this neighborhood, which goes to exhibit its family-friendly nature.
Belmont Blvd is pedestrian-friendly and a bikeable neighborhood. You'll find mile-long wide sidewalks and bike lanes on both sides of the road. The neighborhood has several quaint little cafes, incredible dining options, beautiful brunch spots, vintage boutique stores, and more. If you're an avid coffee drinker, then living in this neighborhood will surely make the famous Bongo Java your everyday coffee shop. Belmont Blvd is filled with people from diverse backgrounds, and this makes for the energetic and jovial culture of the neighborhood.
Median Home Value: $649,900
Monthly Rent: $1,515
Median Household Income: $71,659
See Also: Best Neighborhoods in Nashville for Singles and Young Professionals
Hillsboro Village
Hillsboro Village is situated between Belmont University and Vanderbilt University and is home to many college students, professionals, and families. It's an urban neighborhood with ample housing options, from townhouses and two-story homes to duplexes and midsize apartments. The neighborhood has family-oriented communities and a quaint and laid-back atmosphere. Hillsboro Village is a short distance from Downtown Nashville and Green Hills, so you're really close to everything you'd want to do and enjoy!
While Hillsboro Village may not have a grand variety of restaurants, bars, and other amenities, the neighborhood has over 15 incredible restaurants and bars to choose from. It also has a unique collection of trendy boutiques, bookstores, and adorable cafes that you can frequent during weekends. If you enjoy theater and drama, then the neighborhood is home to the Belcourt Theater which produces numerous independent, and foreign films, and hosts several musical performances. Most of the amenities here are within walking distance of Hillsboro Village, accentuating its overall accessibility.
Median Home Value: $1,075,00
Monthly Rent: $1,515
Median Household Income: $71,699
Sylvan Park
Sylvan Park is famous for its know your neighbor culture, and the neighborhood is, in every sense of the word, a community-centric locale. This suburban neighborhood offers a charming small-town vibe to its residents and is great for families and married couples. The people of Sylvan Park are very supportive of local businesses that flourish here! The housing options here, however, are slightly limited to single-family houses and a few apartment complexes. But with the growing residential population here, new apartment buildings are popping up every other month.
Sylvan Park may not have a plethora of restaurants and bars, but the neighborhood does not lack in its range of coffee houses, local stores, romantic dining rooms, and green spaces – what with McCabe Community Center, Climb Nashville, Richland Greenway, and Centennial Park being close by. If you find yourself bored here, you could always go biking in one of the many parks the neighborhood has to offer, or simply have a fun evening out with your furry friend! Sylvan Park is a great spot in the midst of Nashville that offers a nice break from the bustling cityscapes.
Median Home Value: $846,736
Monthly Rent: $1,400
Median Household Income: $61,096
Downtown Nashville
Living in Downtown Nashville is truly a one-of-a-kind experience, and if you're new to the Music City and wish to experience what Nashville is all about, this is the place for you! With infamous honky tonks lining Broadway Street where you'll find live music every day of the week, and eclectic bars ranging from crowd favorites to lounges with a more intimate atmosphere, this part of Nashville is colloquially known as 'Nashvegas' for a reason! Downtown has over 60+ popular restaurants, bars, breweries, live music events, local shops, and music stores. So, there is never a shortage of things to do upon shifting here.
The heart of Nashville city, Downtown is a beloved neighborhood for young professionals and newcomers, due to the multiple high-rise residential apartments, modern condos, easy commute, access to other city centers, great walkability score, and nightlife. Downtown is home to the city's top attractions like the Music City Walk of Fame where you can see exhibits of your favorite award-winning artists and bands, Ryman Auditorium if you wish to attend concerts, Bridgestone Arena and Nissan Stadium to catch up on NHL and NFL games! And if you ever feel like you're missing the touch of nature, then head over to Riverfront Green Space to relax and unwind from the hustle-bustle of the tourist-filled streets.
Median Home Value: $620,000
Monthly Rent: $1,694
Median Household Income: $66,065
Things To Look Out For Before Deciding To Move To Nashville
Nashville's public transportation system is lacking in comparison to other major cities. While the city does have the WeGo Public Transit, it only consists of bus lines – that don't connect across the city. So, you might need your own car upon shifting.
While Nashville has an amazing job market, the competition is fierce. So, if the low unemployment rate is the reason for your relocation, then be prepared to witness some tussle while job-hunting here.
Nashville is not different from other Southern states during the summers. Hot, humid, and exceedingly sticky is the average summer in Nashville. Some people have no problem enduring it, but humidity is not everyone's pal. With air-conditioning though, the summers are quite manageable.
Finally, with the commencement of spring and summer comes allergy season. If you suffer from seasonal allergies, you're in for some serious sneezing and runny nose as Nashville's pollen count during this time of the year is off the charts! Remember to stock up on your allergy meds.
Summing Up
Moving to a new city can be incredibly stressful. You have an enormous amount of researching, planning, organizing, packing, and moving to do! And whether you're moving locally or long distance, the first and most important step to do is research. Our carefully curated list is made so as to cut down on your research work and help you plan your move more easily. But a pro-tip: whichever neighborhood you decide on, make sure to visit the locale before you move in. Take in the vibes of the area and the community, and determine whether it truly is a good fit for you or not.
FAQs On Best Neighborhoods In Nashville For Families
Is Nashville Family-Friendly?
Nashville is known to be a music and entertainment hub. The nightlife of the city is vibrant and eclectic, to say the least. But with this, the city also serves as a fantastic place for families. The city has numerous neighborhoods and suburbs that are perfect for raising a family. Nashville has a booming job market, affordable cost of living, and great schools and universities, making it a family-friendly city.
See Also: Top Places to Raise a Family in the U.S.
Does Nashville Get Snow?
Nashville's winter stretches for a typical four-month period, starting from December to March. Throughout winter, Nashville has below-freezing temperatures. The most snowfall Nashville receives is during the months of January and February. Though, flurries during December and March are not unexpected.
What Salary Do You Need To Live In Nashville?
The average salary you earn should cover the median rent of a 1-bedroom apartment and must be enough to live comfortably. The median rent of a 1-bedroom apartment in Nashville sits at approximately $1,300. Taking all of this into account, a monthly salary of at least $4,500 should suffice, which is equivalent to a salary of $52,000 annually.
Why Do People Keep Moving To Nashville?
Nashville has had a low unemployment rate consistently for years. With a diverse job market, the city is a great place to kick-start your career. Secondly, the city has a low cost of living in comparison to other metropolitan cities. It's also 'The Music City' of the country and is an entertainment hub with a vibrant nightlife. What more needs to be said?
Also Read: Top 10 Trusted Nationwide Moving Companies