7 Best Neighborhoods In Minneapolis For Singles And Young Professionals
Our Take
Price
Rating
Minimum Shipment Size
Storage
Booking Deposit
Cancellation Policy
Quoting Options
Discounts

Best Industry Reputation


GET QUOTE

1+ bedrooms




30 Days




20%

Up to 5 days before the move

Phone/Visual Survey App




Early reservation discount

Best Overall Value


GET QUOTE

300cf - $1850




Free 30 Days




10%

Free up to 72 Hrs

Phone / FaceTime / Text

Senior / Same day Booking

Best Customer Service


GET QUOTE

1+ bedrooms







30%




Free up to 72 hrs




Phone / Virtual




Best budget moving


GET QUOTE

2 + bedrooms







25%

Free up to 72 hrs

Phone / Facetime

Price matching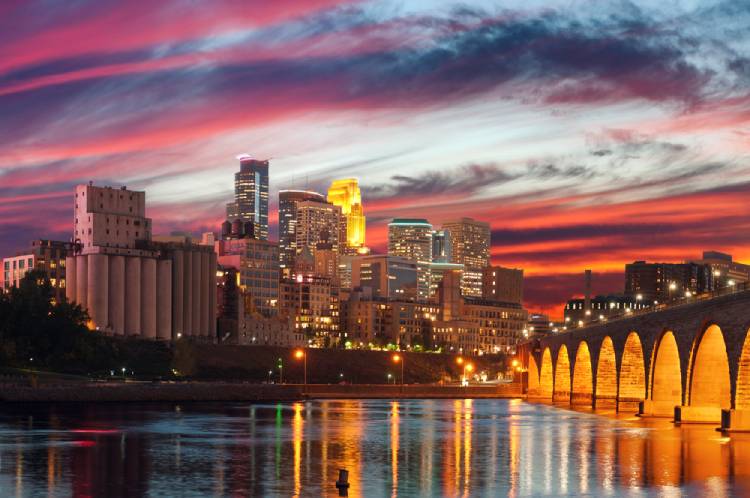 Minneapolis, one of Minnesota's major cities, offers a vast amount of opportunities to anyone who'd like to make a name for themselves. It has a good economy, a booming entrepreneurial spirit, and many scenic spots to appreciate the skyline. Resting along the banks of the Mississippi River, this city has a calming effect on its residents, making it a good place for singles and young professionals to settle.
Have you been considering Minneapolis for your next move? Read our article to know some of the best neighborhoods in Minneapolis for singles and young professionals.
Best Neighborhoods In Minneapolis For Singles And Young Professionals
Loring Park
Loring Park is a neighborhood filled with a warm, charming nature and it should be included in your search. With its homely and welcoming demeanor, this neighborhood attracts many to live in its contemporary apartments and condos. Plus, this place is known for its green spaces that contain numerous tennis courts, basketball areas, and cycle paths. So, if you are looking for a neighborhood that contains immense greenery alongside the bustle of urban life, then Loring Park is where you should settle.
The area is surrounded by many upscale restaurants, shops, and pubs, which is why there's always something to do here in Loring Park. You will enjoy the many festivals and art fairs that take place in this neighborhood. Some prominent ones you should visit are The Twin Cities Gay Pride Festival, the Rock The Garden summer music festival, and The Loring Park Art Fair. If you prefer doing something more casual and quiet, then you can pop into the Minneapolis Sculpture Garden, which is home to numerous works of contemporary art, especially the iconic Spoonbridge and Cherry sculpture.
On the plus side of things, Loring Park is close to Downtown Minneapolis, making it feasible for singles and young professionals to commute to work. If you choose Loring Park, you're choosing a life of vibrancy, diversity, and towering recreational fun.
Median Home Value: $240,000
Monthly Rent: $1,302
Median Household Income: $50,584
Linden Hills
Situated in the southwest region of Minneapolis, Linden Hills is a neighborhood that's away from the bustle. Its serene environment is made by the two lakes that border this area, Bde Maka Ska and Lake Harriet, and the close-knit community that's present here. Also, the neighborhood is home to the historic Como-Harriet streetcar line that still functions today between both the lakes. Hop into it to get scenic views of the neighborhood and delve into a bit of nostalgia.
The neighborhood is surrounded by a vast array of chic cafés, indie shops, and trendy restaurants. You will also find a variety of cycling trails snaking through the land, making it suitable to enjoy the warm weather while riding your bike. From May to October, make sure you check out Linden Hills Farmers Market, where fresh produce from more than 50 vendors is sold.
But what gives this neighborhood a few brownie points is its entrepreneurial spirit and its proximity to Downtown Minneapolis. Just set up shop in this place and see how the community supports you! Plus, the crime rate here is pretty low and this makes it all the more appealing to settle in Linden Hills.
Median Home Value: $675,000
Monthly Rent: $1,767
Median Household Income: $103,352
Whittier
The Whittier neighborhood, bordered by Interstate 35 and located at a short distance from Central Minneapolis, is a place that emits a certain historic and modern vibe. Here you will see many Victorian-style homes along with modern single-family apartments and other types of residential accommodations that aren't heavy on the pocket.
There is always something to explore in this neighborhood. If you want to get panoramic views of the Minneapolis skyline, you can visit the Washburn Fair Oaks Park. For all our rock-climbing enthusiasts, drop by at Vertical Endeavors to get in shape or learn a bit more about the sport. Want to learn a bit about contemporary and historic art? Then stop by The Minneapolis Institute of Art.
The area is famous for its multicultural dining options available at Nicollet Avenue, also known as Eat Street. Over here you'll find Vietnamese, Middle Eastern, Chinese, and American cuisines being served, bringing out the diversity element of this neighborhood. In addition, Whittier's proximity to Downtown Minneapolis is another amazing quality since it cuts down commute time to work.
Median Home Value: $195,000
Monthly Rent: $1,432
Median Household Income: $58,939
See Also: Best Moving Companies in Minneapolis
North Loop
Regarded as one of Minneapolis' fastest-growing neighborhoods, North Loop is a place known for its vibrant and bustling environment. It was once a secluded and neglected piece of Minneapolis, but today, it has become a gem. For anyone who likes to work hard and play harder, the North Loop is the neighborhood you should reside in.
When you walk on the broad sidewalks of this neighborhood, you will see a lot of flourishing structures that were once abandoned warehouses. Many tech companies and business firms have found a place in the North Loop because of its invigorating energy, easy public transportation, and high walkability. Shops and cafés are easily locatable, making this neighborhood highly desirable by many.
The neighborhood is also home to several award-winning restaurants, sophisticated boutiques, and live music venues. Plus, North Loop is bordered by the Mississippi River where there are several biking paths for cyclists and joggers along the riverfront. And the city park in this neighborhood is perhaps one of the best places to get overwhelming views of the Minneapolis skyline. If you're moving to North Loop, then you're signing up for a life full of activity, joy, and opportunity.
Median Home Value: $380,000
Monthly Rent: $1,806
Median Household Income: $62,349
Prospect Park
If you are looking for a neighborhood in Minneapolis that's a bit quieter, then you should add Prospect Park to your list. This historic neighborhood is just a short drive from downtown Minneapolis and home to the city's highest point, Tower Hill. From here, you get to see breathtaking views of the city's landscape, making it a perfect place to unwind after a long day at work.
Towards the west, you will find the prestigious University of Minnesota which offers various types of job opportunities. Looking to kickstart your academic career? Then you know which place in Prospect Park you need to head to. Apart from that, you will find all sorts of amenities, which are just a short distance away.
If you fancy watching a game, you can drive to the University of Minnesota's TCF Bank Stadium. Get your pet along and stroll along the quiet pathways of the River Road area of Prospect Park, which is just adjacent to the Mississippi River. Your life will be much more of a pleasant one in this neighborhood since the community is close-knit and welcoming.
Median Home Value: $361,000
Monthly Rent: $1,600
Median Household Income: $42,139
Logan Park
Situated in the northeast region of Minneapolis and regarded as part of the Northeast Minneapolis Arts District, Logan Park is a small neighborhood. Today, it's known for its old industrial buildings revamped into art studios and galleries. Logan Park gets its name from John A. Logan, a Civil War general and US senator, and it's a neighborhood with a deep history.
The city park, which has the same name as the neighborhood, is the hallmark of Logan Park. The area is so large that it has several athletic fields which are used for league games and all kinds of sports. Another important quality of this neighborhood is its location. It's just a short drive to North Loop and Downtown Minneapolis, meaning you don't have to drive too far for good prospects.
Plus, the community here constantly thinks about how they can serve the neighborhood better and support the works of artists. In all, we can say that Logan Park is a place going to make you feel at home.
Median Home Value: $380,879
Monthly Rent: $1,577
Median Household Income: $70,352
Midtown Phillips
Midtown Phillips is one of Minneapolis' neighborhoods that prides itself on its thriving community. A lot of events are organized to celebrate the cultural diversity its community has, causing quite the bustle in this neighborhood.
Where job opportunities are concerned, the neighborhood has a plethora of healthcare institutions where you can find lucrative opportunities including Abbott Northwestern Hospital and Allina Healthcare Services. To have a wider range of prospects, the neighborhood is just a 10-minute drive to Central Minneapolis.
Where day-to-day life is concerned, the neighborhood of Midtown Phillips is usually a quiet one. The only bustle you'll get is when the community comes together to celebrate an occasion. Several cultural institutions also surround this place, so you have plenty of options to head out and have a blast when you want a break from the calmness of Midtown Phillips.
Median Home Value: $290,879
Monthly Rent: $1,220
Median Household Income: $51,054
Things To Look Out For Before Deciding To Move To Minneapolis
Winters in Minneapolis are long, frigid, and snowy. Carry appropriate winter gear before moving to this city.
Taxes in this city are on the higher end. That includes sales taxes, income taxes, and property taxes. Keep this point in mind while planning your finances for your new life here.
Crime rates in this city are higher than in most states in the country. Be sure you install good security equipment at your home, and avoid shady neighborhoods. Also, check crime rate statistics before moving to any neighborhood.
Parking is another issue in this city since there are not many vacant spaces or the parking fees are too expensive. The locals prefer using public transport to dodge this issue.
Although the community is an important characteristic of every Minneapolis neighborhood, there will be times when you'll encounter snobby people as well.
Summing Up
Now you know some of the best neighborhoods in Minneapolis for singles and young professionals. This city bubbles with surprises and will make sure that you don't have a boring time. If you've been considering a move to a city that can give you a little bit of everything, Minneapolis and its lovely neighborhoods may just be the place for you!
FAQs On Best Neighborhoods In Minneapolis For Singles And Young Professionals
Where Are The Best Neighborhoods In Minneapolis For Singles And Young Professionals?
Some of the best neighborhoods in Minneapolis for singles and young professionals are Loring Park, Linden Hills, Whittier, North Loop, Prospect Park, Logan Park, and Midtown Phillips.
Which State Is Minneapolis In The USA?
Minneapolis is a beautiful and historic city located in the upper midwestern state of Minnesota.
What Is Minneapolis Most Known For?
Minneapolis is known for its vibrant arts scene, green spaces, diverse culture, and innumerable biking trails. The Minneapolis Sculpture Garden is perhaps the most visited landmark since it's an iconic piece of art.
Also Read: Affordable Movers in the US