7 Best Neighborhoods In Miami For Singles And Young Professionals


VanLines Inc
Secure Storage
Easy Booking Process
Fully Trained Employees
GET A QUOTE

Colonial Van Lines
Storage Services
Long-Distance Moves
Corporate Relocations
GET A QUOTE

Moving APT
Available Nationwide
Award-Winning Movers
Extensive Vetting Process
GET A QUOTE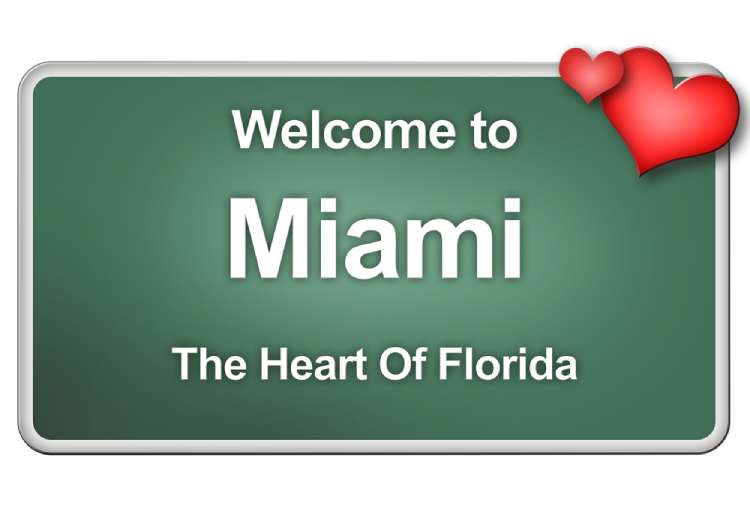 Miami, also going by its nickname "Vice City", is a coastal city in Florida that radiates exuberance. Its booming economy, rich culture, active nightlife, and sunny beaches make this city a highly desirable destination to call home. What makes Miami even more attractive is the fact that it has a variety of neighborhoods that people can choose according to their lifestyle. Plus, many of them cater to singles and young professionals as well.
And if you've been eyeing this city for a long time, but don't know which neighborhood to choose, continue reading our article on the best neighborhoods in Miami for singles and young professionals!
Best Neighborhoods In Miami For Singles And Young Professionals
Coconut Grave
Along the peripherals of Biscayne Bay, Coconut Grove is a neighborhood that's bustling with history, activities, and exquisite luxury homes. It's also Miami's oldest area but thanks to constantly developing projects, Coconut Grave emits a heavy contemporary and hip vibe as well.
Its tree-lined sidewalks have a constant bustle and you'll never see them empty. The restaurants, coffee shops, and boutiques in this neighborhood are some of the most fashionable establishments in Miami. You'll also see many local businesses booming. So, if you have an entrepreneurial spirit, you can try setting up shop in Coconut Grave.
If you'd like to see more greenery around, Coconut Grave has several green spaces to explore. You can spend a day at the Barnacle Historic State Park, or the well-renowned Vizcaya Museum and Gardens which has an imperial Italian ambiance to it!
You'll be spoilt for choice when it comes to shopping. Visit CocoWalk and the Streets of Wayfair to shop till you drop and treat yourself to some of your favorite brands. Many festivals and events take place in this neighborhood that celebrate the diversity here. To name a few, check out the Coconut Grove Arts Festival, King Mango Strut, and Goombay Festival. Your stay will never be gloomy if you choose to live in this neighborhood and that is what makes it appealing to singles and young professionals.
Median Home Value: $1.2M
Monthly Rent: $2,897
Median Household Income: $95,273
Brickell
Located in Downtown Miami, Brickell is a neighborhood with a dense urban feel. From the Rickenbacker Causeway, you can see Brickell's majestic skyline and it calls for some Instagram-worthy posts so keep your smartphone ready. Also, if you're looking to get into the corporate field, better chances of scoring something lucrative are in Brickell since it's Miami and South Florida's main financial district!
With numerous condominiums and apartments being built, Brickell has quite a lot of housing options at moderate price ranges. This is one of the main reasons why many have been settling here and another reason why you should too. Amenities are close to each other and this makes the neighborhood extremely walkable. You are a short distance away from many high-end restaurants, boutiques, and shops that dot Brickell. That's why it is safe to say that living here will grant you a life of ease and comfort!
Brickell is an appreciator of the arts as well. Numerous music festivals are hosted in Museum Park, which is located just north of Brickell. Also, you can dive into a world of innovation by visiting the art museums that are in this neighborhood. Two of its most prominent ones are the Pérez Art Museum and The Phillip and Patricia Frost Museum of Science.
Median Home Value: $667,000
Monthly Rent: $2,855
Median Household Income: $78,105
Wynwood
If you have a soft corner for the arts and want to live in a neighborhood that has immense diversity, then you should check out Wynwood. Located on the northern end of Downtown Miami, Wynwood has two main sub-districts, mainly called the Wynwood Art District and the Wynwood Fashion District.
The neighborhood is known for its many diverse restaurants, shops, and stalls. Due to the presence of diversity here, these little establishments have a unique character of their own. One prominent restaurant you should visit is Uchi. They serve some of the best sushi; if you haven't tried this Japanese delicacy yet, Uchi's the place to go! Also, visit the Wynwood Walls as they're one of the most Instagrammable places in this neighborhood. They'll help you explore the minds of muralists and graffiti artists!
As you guessed, many people in this neighborhood have taken to the arts to earn their daily living. But also, Wynwood is known for its startup culture due to its good location. Home to several tech hubs such as Rokk3 and LiveNinja, startups are definitely a profitable venture in this neighborhood. There are many opportunities in the digital marketing space as well, so where job opportunities are concerned, Wynwood has plenty.
Median Home Value: $587,000
Monthly Rent: $2,149
Median Household Income: $41,726
Liberty City
Liberty City is one of Miami's neighborhoods that has an important significance to American history. It was home to the many Blacks who entered due to the Liberty Square Housing Project in 1937. Martin Luther King Jr. also visited the neighborhood frequently and stayed at the Historic Hampton Hotel in Liberty City. It was said that Luther's first draft of his " I Have A Dream" speech was delivered here in this hotel. To celebrate his life and contribution to the Civil Rights movement, an annual Martin Luther King Jr. Day parade is hosted in Liberty City.
One of the best components of this neighborhood is its community. Whether it's for a game of basketball or for a potluck lunch, your neighbors are going to be a part of your life. On the other hand, this area is in the heart of Miami, so you will get easy access to the public transportation system. Schools are plentiful in this area and it's a good area if you want to start a career in the teaching profession.
Median Home Value: $235,000
Monthly Rent: $1,645
Median Household Income: $30,208
See Also: 5 Best Neighborhoods in Miami for Families
Park West
Located in Downtown Miami, just west of Museum Park, Park West is a bustling neighborhood that's powered by high-rise constructions. Commercial development in this area is immense and a community-planned hub called the Miami World Center is in the works. Once fully completed, it will take businesses to a whole new level. A plethora of upscale restaurants and boutiques are situated along its sidewalks and if you're thinking of getting into retail, Park West is a good place to do so.
Park West's star quality is its central location. You are just a short drive from neighborhoods such as Brickell, Wynwood, South Beach, and Midtown Miami. With the I-95 being in proximity, residents of this neighborhood have easy access to the highway. Also, if you want to explore more of Miami, this neighborhood is accessible to the Bayside Marketplace, the Adrienne Arsht Center for the Performing Arts, and the Port of Miami.
Median Home Value: $852,000
Monthly Rent: $3,925
Median Household Income: $75,615
South Beach
Located between Biscayne Bay and the Atlantic Ocean on the eastern end of Miami, South Beach is a neighborhood known for its chill lifestyle. With events such as Food Network South Beach Wine and Food Festival, and the Winter Music Conference, South Beach knows how to have fun. Also, you have areas such as Lincoln Road, Ocean Drive, Collins Avenue, and more to explore a variety of tourist attractions.
South Beach gets its revenue mainly from tourism. So if you're into the hospitality industry or looking to start something along the lines of retail, South Beach is a profitable place to do so. This neighborhood also has several schools and a few colleges as well if you want to pursue any career in the academic field.
Median Home Value: $790,000
Monthly Rent: $2,125
Median Household Income: $141,847
Little River
Being an older neighborhood in Miami, Little River has a lot of stories to tell. The neighborhood gets its name from the Little River that fringes its northern border. It was first established as an agricultural neighborhood but as time went on, it became more commercialized.
Today, Little River is on the brink of becoming one of Miami's coolest neighborhoods. Due to its relatively quiet nature, many entrepreneurs have begun moving to this neighborhood to pursue their business endeavors, mainly in the creative space. It's beginning to boast a number of neat galleries and cafés, and its water-facing areas are attracting younger generations.
With the way development is progressing, Little River will soon be a walkable neighborhood with tons of local art and culture, entertainment, and shopping and dining options. So if you're looking for opportunities to spark your creativity in a neighborhood that will soon have it all, Little River is the place to be.
Median Home Value: $310,000
Monthly Rent: $1,600
Median Household Income: $41,298
Things To Look Out For Before Deciding To Move To Miami
Driving around this city can be a bit of a menace because of traffic. Miami's freeways are known to get congested during rush hours and that could be a bane in your living. Fortunately, Miami has a good public transportation system, so you can easily avoid rush hour traffic by hopping on a metro rail or metro bus.
Although Miami is blessed with blue sunny skies, it's the high humidity you'll have to deal with. If you're planning to move to this city, ensure that you have air conditioning in your new home.
With regards to the weather, Miami is known to have heavy rainfall, thunderstorms, and hurricanes as well. Check forecasts frequently so that you can prepare better if there's a weather hazard.
The cost of living is high in Miami. Utility bills can get expensive due to the air conditioning. But on the brighter side, Miami's economy is thriving so you won't have to worry about finding lucrative opportunities.
Summing Up
Miami is a destination that you'll never know entirely. There's always something new to discover and learn as you dig deeper and deeper into this city. The entire vibe of Miami is vibrant yet sophisticated and this is what makes this city so desirable and welcoming. Take your time with chalking out which of these wonderful neighborhoods you can call home, and head on over to Miami Vice!
FAQs On Best Neighborhoods In Miami For Singles And Young Professionals
What Is Miami Mainly Known For?
Miami is known for a lot of things, primarily for its serene beaches, sunny weather, and exuberating nightlife. The city is also known for its amazing skyline, upscale neighborhoods, and luxurious hotels.
Is Miami Expensive To Live In?
Miami's cost of living is 14% higher than the US average. Real estate and grocery prices are the main reasons why the cost increases in this city. So before moving, ensure that you have a good job or substantial savings so that you can live comfortably.
Do I Need A Car In Miami?
Miami has a pretty good public transportation network, which will help you to navigate between neighborhoods with ease. You have options such as Miami's Metrorail, Paratransit, Metrobus, and Downtown Metromover.
See Also: Out of State Moving Companies