5 Best Neighborhoods In Mesa AZ For Singles and Young Professionals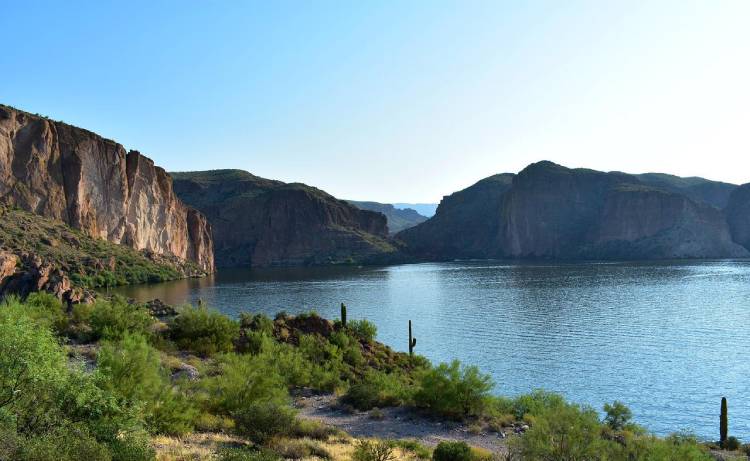 Mesa is a beautiful city in the state of Arizona located in Maricopa County and sits just 15 miles east of the famous city of Phoenix. Location-wise, it certainly enjoys being landlocked among prime cities of the state namely Tempe, Gilbert, Scottsdale, and Chandler. So you will be within reach of these cities and live in an ideal spot. The best part? You get to live in a prime hub all at an affordable price! So if you're struggling with budget constraints in Arizona then Mesa's reasonably priced neighborhoods can work as a relief for you.
Besides having a thriving economy and a vibrant downtown atmosphere Mesa also has ample outdoorsy opportunities. This makes it perfect for those of you with an active lifestyle. You will have so many options such as golfing, horseback riding, and majestic mountains for hiking. Mesa truly has something for everyone so if you're considering moving here, read on to discover the top neighborhoods in Mesa AZ!
Best Neighborhoods In Mesa AZ for Singles and Young Professionals
The Groves
The Groves is a planned community that was established all the way back in 2003 and dotted with lovely apartments, you will be spoilt with choices! If you choose to live here you would be in close proximity to US-60 and 202 Loop. But keep in mind that you will require a car to go around the neighborhood because the entire city is a driving city.
It is one fine neighborhood to live in Mesa but on the quaint side. If you prefer quiet walkable neighborhoods with dog-friendly surroundings, Groves will be a perfect fit for you. It could be considered a great option if you're looking to settle down eventually and start a family. The reason is that it was designed with families in mind. The neighborhood features a variety of amenities that cater to families with children. There are several schools located within the community, as well as a playground, a swimming pool, and a tennis court.
On the plus side, the Groves is not too far from a number of businesses so you won't feel disconnected from places of opportunities. All in all, if you're looking for a neighborhood with a balance of quiet pockets and those bustling with stores not too far from it, then do take Groves into consideration.
Median Home Value: $556,169
Monthly Rent: $950
Median Household Income: $63,439
Alta Mesa
Alta Mesa is a thriving community in Mesa Arizona and probably one of the safest. It offers you a unique blend of small-town charm and big-city amenities. The neighborhood is famously known for the golf club located within the area. The golf club is the highest point of interest for the community living here. If you do plan on visiting the neighborhood, make sure you drop by the 160-acre golf course to check out the essence of the place. The private golf club of Alta Mesa is also a great spot to socialize and you can also meet and mingle at Gene Autry Park.
You will end up loving Alta Mesa because it is also located in a prime location and you can easily reach other hotspots like Tucson and Phoenix by road. As a result, residents living here have easy access to all the resources and opportunities that these other cities have to offer. The neighborhood is also minutes away from Loop 202. There are also several parks and recreational facilities, making it an ideal place to live for active individuals. Overall if you're looking for a place to thrive in, Alta Mesa is an excellent choice.
Median Home Value: $450,000
Monthly Rent: $999
Median Household Income: $65,863
Also Read: 7 Best Moving Companies In Phoenix
Las Sendas
Probably one of the most expensive and luxurious neighborhoods on the list, Las Sendas is a posh area preferred by high-earning individuals. Home to a golf club, fancy houses, and exclusive areas, Las Sendas has some of the top schools, parks, and community centers. If you're getting intimidated thinking that the posh neighborhood might not fit within your budget, don't worry because there are plenty of affordable homes too. The neighborhood is also very bikable, like many other neighborhoods of the city. But keep in mind that you might need to have a car to get around the city.
The supreme community is also home to a number of amenities, including a golf course, tennis courts, and a swimming pool. In addition, Las Sendas is located near several major highways, making it easy to commute to work or explore the state. Best of all, the community is friendly and welcoming, making it a great place to call home. If you're looking for a neighborhood along these lines then Las Sendas is sure to meet your needs.
Median Home Value: $724,911
Monthly Rent: $1,479
Median Household Income: 77,750
Also Read: Arizona DMV Change Of Address
Eastmark
Eastmark is a large-scale community located towards the southeastern edge of Mesa. There are plenty of gorgeous homes and modern amenities in the neighborhood for you to live a comfortable life. It is one of the best master-planned communities with innovative amenities, swimming pools, and various youth-oriented programs.
The other perk of living here is also that it is also a stone's throw away from Phoenix-Mesa Gateway Airport. If you travel often, this will be of huge convenience to you. The community is also served by a light rail station, making it convenient for residents to commute to downtown Phoenix or other parts of the Valley. With its close proximity to major employment centers and its variety of amenities, Eastmark is an ideal place to live for families and working professionals alike.
The vibe of the neighborhood is pretty friendly and the culture is diverse and immersive. If you live in Eastmark, you can also find many bikes on the streets as the neighborhood streets are specifically designed for the same. The neighborhood is safe with parks and almost no crimes. You will easily get properties to rent and buy but just keep in mind that the rents and prices will be comparatively expensive. You will certainly get a close-knit family feels in the area.
Median Home Value: $615000
Monthly Rent: $2,257
Median Household Income: $104,235
Reed Park
Located just 21 miles east of Downtown Phoenix, Reed park is a suburban neighborhood especially popular among new or first-time home buyers. With spacious yards, wide streets, and sidewalks, the neighborhood gives you a homely vibe. There are plenty of options for outdoor activities where you can skate, play basketball or simply lay in the lush green gardens. The neighborhood has plenty of bars, restaurants, and cafes on its main street. Because the majority of homes in the neighborhood were built around the 1970s, you'll still find plenty of carports in the houses instead of the modern garages. If you decide to stay there, you'll witness plenty of young professionals and singles hanging around Big Bowl, just a heads up where you can go around and mingle.
Median Home Value: $423,000
Monthly Rent: $2,050
Median Household Income: $47,567
Things To Look Out For Before Deciding to Move To Mesa AZ
Though Mesa has a great reputation for its amazing climate the summers can get pretty hot if you come from a slightly colder climate. Mesa summers can cross over 100 Fahrenheit in terms of temperatures. You must be prepared to deal with the excruciating heat.
Mesa isn't the most tax-friendly place to be. In Mesa, you will be paying a combined tax of 8.3% with sales tax being 2%, county sales tax accounting for 0.7%, and Arizona's state sales tax adding a further 5.6%.
The overall cost of living in Mesa is not too affordable because it is 2% higher than the Arizona average and 4% more expensive to live in than the USA average. The prime factor in the slightly higher cost of living in the high real estate prices in the city.
The minimum wage is an important factor to consider before moving to a new city and sadly, Mesa's hourly minimum wage is lower than the national average.
Summing Up
If you look at everything we have been raving about so far, we are sure you realize Mesa is a perfect fit for you to start your life in a calming pleasant city. The great part of neighborhoods in Mesa is the fact that they offer you distinct qualities. You can pick and choose the one that meets your budget and the overall energy you're seeking in the next place you call home. All things considered, finding the right neighborhood might seem like a taxing task but we hope we made it easier with our list of best neighborhoods in Mesa AZ.
FAQs On Best Neighborhoods In Mesa AZ For Singles and Young Professionals
Where Do Millennials Live In AZ?
Arizona is a good state to live for young professionals precisely because of its booming tech sector. Many cities have their own positives to offer in terms of benefits for millennials but Phoenix is a pretty popular one because of its vibrant dining scene, nightlife, and multiple job possibilities.
What Is The Best Area To Live In Mesa Arizona?
One of the best parts about living in Mesa is that the neighborhoods in the city are pretty unique and carry a charm of their own. Mesa has all kinds of neighborhoods, some best suitable for families and some for singles and young professionals. The best area for you depends upon your preferences but overall, Eastmark, Alta Mesa, and Las Sendas are some of the finest neighborhoods to live in the city.
Is Mesa AZ A Good City?
Mesa is a great city to live in, especially if you are a young professional or a retiree. It draws a lot of attention from young professionals and retirees around the world because it has an amazing climate, great job possibilities, an affordable lifestyle, and a thriving nightlife. Mesa can offer you a perfect blend of affordable and peaceful lifestyle and it is pretty close to Phoenix, so you can definitely consider it a good city.
Is Mesa Arizona An Expensive Place To Live?
Mesa is a great place to live but has a huge concentration of luxurious planned communities where the real estate can be slightly expensive. This is the main factor that contributes to making Mesa Arizona an expensive city to reside in. But you can always hunt for reasonably priced properties to live in.
See Also: Cheap Movers in the USA