7 Best Neighborhoods In Memphis For Singles And Young Professionals


VanLines Inc
Secure Storage
Easy Booking Process
Fully Trained Employees
GET A QUOTE

Colonial Van Lines
Storage Services
Long-Distance Moves
Corporate Relocations
GET A QUOTE

Moving APT
Available Nationwide
Award-Winning Movers
Extensive Vetting Process
GET A QUOTE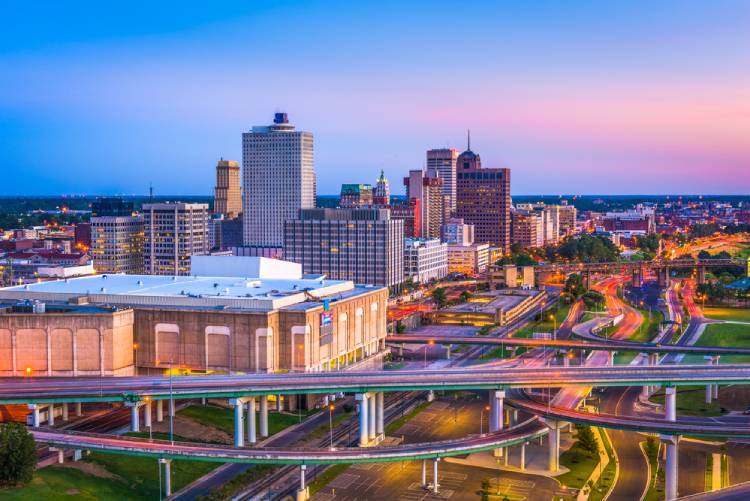 Memphis is an economic hub of Tennessee and the city has seen a lot of growth and development in the past decade. The city has a track record of growing and overcoming its economic challenges gracefully. One of the main reasons behind this is its strong employment generating industries. It is home to three of the fortune 500 companies and also has a strong footing in the manufacturing, healthcare, and transportation sectors. Most other people looking for jobs in the biotech, distribution, and education sectors are moving to Memphis for all the employment opportunities that the city has generated in the past years.
Besides, it's a city that knows how to balance work and play. All the outdoor activities that you get to engage in here enable you to enjoy your life more than you would in most other cities. So, it's a great place to move to, and if you're looking for the best neighborhoods in Memphis for singles and young professionals, keep reading to know which one can be the best for you.
Best Neighborhoods In Memphis For Singles And Young Professionals
Midtown
Midtown is a more funky and artsy neighborhood in the city that you'd have fun exploring. The neighborhood is known for its wide range of restaurants, malls, shopping centers, parks, and many more amenities. Its location is central which makes it extremely convenient if you've got a job Downtown, are a faculty or student of the University of Memphis, are a healthcare professional working in the medical district, or a professional working in the factories in and around the city. Rhodes College, Christian Brothers University, Southern College of Optometry, and Memphis College of Art are some of the bigger employers in this neighborhood along with the medical and manufacturing industry.
The houses in Midtown are a good mixture of apartments and family homes, so depending on what you need, you can get a house that suffices your need at a very affordable market rate. Besides, you also have amazing golf courts, restaurants, museums, and zoos that you can visit and enjoy a good time at. So alongside good jobs, you also get to live a balanced life with all the recreational activities that you get to explore here.
Median Home Value: $182,900
Monthly Rent: $1,102
Median Household Income: $39,205
Harbor Town
This is one of the oldest and also smaller neighborhoods in Memphis. It's located on Mud Island, which is essentially an island that sits right in the middle of the Mississippi River. This makes it a bit secluded from the city life and you have a more peaceful and laidback vibe here. Harbor Town is also in close proximity to most other neighborhoods, and well connected via a transportation system, which means that getting around to these places isn't going to take you too long. It's one of those places that give you a suburban lifestyle with urban amenities, so this neighborhood is essentially the best of both worlds.
Harbor Town is known to be a commercial and residential neighborhood that attracts young professionals. It allows you to enjoy some of the best amenities that the city of Memphis offers you. Your taste buds will enjoy the food at cafes like Tugs Casual Grill and Paulette's. You can also take a stroll along Greenbelt Park and Mud Island River Park. The nightlife here might not be the best as there are limited kinds of things for you to explore. But the opportunities and affordability here are the selling point of Harbor Town.
Median Home Value: $510,200
Monthly Rent: $1,679
Median Household Income: $68,274
South Main
Among the artistic neighborhoods in Memphis is South Main. It's also popularly called South Main Arts District for the same reason. It's one of those fascinating districts that have art spread across all corners and it's fun exploring. South Main is a neighborhood that attracts young singles for the dynamic lifestyle it has. You can enjoy an uptown lifestyle along with decent job opportunities and set up residence in some old Victorian-style homes.
In South Main, there are job opportunities in the arts sector in the local boutiques and also the art galleries. There are also ample restaurants, cafes, joints, and other eateries that have job openings coming up every now and then. South Main is known to be a party capital and you'll find public parties being hosted quite often than not. It also has the largest farmer's market in the city where you can visit and source organic produce for yourself. In addition, there are a few offbeat places around this neighborhood that you could explore on the weekends or during your holidays.
Median Home Value: $298,900
Monthly Rent: $1,546
Median Household Income: $51,840
Binghampton
For all the singles and young professionals seeking job opportunities, Binghampton is an ideal place to move to. It's an easy commute to Downtown and some other neighborhoods as it's located just a bit toward the east of Midtown. Plus it's a newly renovated and reconstructed neighborhood with urban amenities. This has increased the demand for houses here in recent years, but thankfully, the real estate is more affordable as compared to many other neighborhoods in the city.
You'll get an amazing variety of local food choices in this neighborhood as people from different cultural backgrounds live here and have some small bakeries and eateries spread over the neighborhood. Most of these food places also have live music during the weekends. Besides, the local events are another popular thing that people have been attracted to. Around Binghampton, there are a few job opportunities in finance, IT, manufacturing, retail, finance, and real estate sectors.
Median Home Value: $119,150
Monthly Rent: $758
Median Household Income: $35,730
Cooper-Young
This is one of the biggest historical neighborhoods in Memphis and is located in its eastern region. It's definitely one of the hippest and most diverse neighborhoods in the city with people from different backgrounds living together. Most people living here fall under the younger population bracket and they enjoy Cooper-Young for its lively nature, its art scene, the culmination of some great food, and the nightlife. You'll come across an array of brewhouses, restaurants, and pubs along the streets in Cooper-Young where you get to explore the cultural foods, music, and arts.
Cooper-Young is one of the liveliest places in Memphis and as a young professional, it'll be fun to both work and explore this place for entertainment. This community is majorly residential with a few commercial hubs here and there which generate ample job opportunities. The hospitality, retail, and tourism industry are booming and have been one of the top ones generating employment opportunities for the neighborhood's residents. Cooper-Young is one of those laidback vibes neighborhoods that also has a lot going on at all times to keep it engaging and fun.
Median Home Value: $280,200
Monthly Rent: $943
Median Household Income: $33,670
Raleigh
Raleigh is one of the biggest retail areas in all of Memphis, which offers ample job opportunities to professionals working in that space. The business community here is primarily retail and it's also home to one of the large Nike distribution centers. You also have Walmart, Supercenter, Home Depot, and a few other shopping centers, grocery stores, and fast-food restaurant chains as some other big retailers in this neighborhood. Healthcare is also another contributor to the economy and provides employment to the residents in Raleigh. The Methodist North Healthcare Hospital is one of its biggest hospitals contributing to the same.
Besides, this neighborhood is also known to have plenty of automobile-related businesses. There are car dealerships, car washes, and mechanic repair shops spread across Raleigh. So, as a professional working in retail, automobile, or healthcare, Raleigh is a great place to live in Memphis. The residential areas here have everything you need in one place. You have the opportunity to work as well as live a comfortable life as the cost of living here is not very expensive. Plus, Raleigh is a self-sufficient neighborhood with regular farmers' markets that provide fresh produce. So, if you're looking for a place where you can work and also live comfortably in Memphis, Raleigh could be the one for you.
Median Home Value: $150,650
Monthly Rent: $875
Median Household Income: $69,755
Germantown
Germantown is one of the most expensive neighborhoods in Memphis. But the extra costs are worth it as it's also one of the safest places to reside in the city. It's one of the hidden gems of Memphis that has been providing jobs to young professionals over the years. The real estate and educational sectors of Germantown are doing exceptionally well and providing economic strength as well as generating more employment opportunities than most other neighborhoods. The Germantown Municipal School District is one of the best ones in Tennessee with the top ACT scores for five consecutive years.
Germantown is also located in a prominent location and is just 30 minutes away from Downtown Memphis, which makes moving to its neighborhoods convenient for all living here. So even if you have a job Downtown, you can easily commute back and forth on a daily basis. The neighborhood was meticulously planned in a way that has all of your urban amenities in close proximity along with large green spaces. It's a beautiful neighborhood that truly will help your professional life along with giving you the chance to have some fun and enjoy all of its amenities.
Median Home Value: $467,725
Monthly Rent: $1,340
Median Household Income: $118,150
Things To Look Out For Before Deciding To Move To Memphis
According to Payscale, the cost of living in Memphis is around 17% lower than the national average. This means affordable living with quality of life is going to be your way of life here.
The transportation system in the city is not the most reliable one to depend on. It's slow and doesn't cover the distances across the spread-out city. So, having a car is the easier way to get to your desired destination in time.
Buying a house here is going to be affordable compared to many other cities of the same size in the USA. You'll find different kinds of homes at affordable prices.
Memphis has a plethora of outdoor and recreational activities for you to enjoy. You get easy access to playgrounds, parks, gardens, trails, riversides and rivers, forests, and more.
The summers in Memphis are miserable as it has the typical subtropical weather. July and August are the hottest months of the year with an average temperature of 91°F. Getting used to weather like this might take you some time.
Memphis is one of those cities with a higher than average crime rate. Both the property and violent crime rate here is above the national average and that's one thing you should be mindful of before you move to any neighborhoods here.
You'll have to get used to living cohesively with the bugs when moving to Memphis. Mosquitoes and chiggers are common along with cockroaches. You think of a creepy crawly and they're going to be present here. So having an insect repellant on you will definitely help!
Summing Up
As you can see from the above neighborhoods, Memphis is a city that offers you plenty in terms of job opportunities along with a comfortable lifestyle and better quality of life. The unemployment rate in Memphis drastically went up as soon as the pandemic hit. But this rate has also been consistently coming lower and Memphis has job opportunities on the rise which give you the opportunity to grow as a professional. So, if any of the above-mentioned neighborhoods intrigue a spark among you, make sure you check out a bit more about them before you make any final decisions.
FAQs On Best Neighborhoods In Memphis For Singles And Young Professionals
Is Memphis A Good Place For Young Professionals?
Memphis is a great city to live in and a part of the reason is that it provides jobs to young budding professionals. There are opportunities in healthcare, retail, automobile, manufacturing, factories, education, and other sectors that have played a huge role in generating high-income groups as well. So, yes, Memphis can definitely be a great place for young professionals.
Which Part Of Memphis Is Safest?
Memphis is known for its high crime rates and hence finding a place that's going to be safe is a bit tough here. With that being said, it's not going to be impossible as it has Binghampton, Cooper-Young, and Midtown as some of its safer neighborhoods, and Germantown as its safest one to live in.
Is Memphis Good For Singles?
Memphis has an employment rate that has been consistently going down in recent years and the employment opportunities are increasing on a good note. It's also home to some of the Fortune 500 companies, a great retail industry, and dynamic nightlife as well. All of these things do make Memphis a desirable city to live in as a single person.
See Also: Best Interstate Movers in the USA