7 Best Neighborhoods In Louisville For Singles And Young Professionals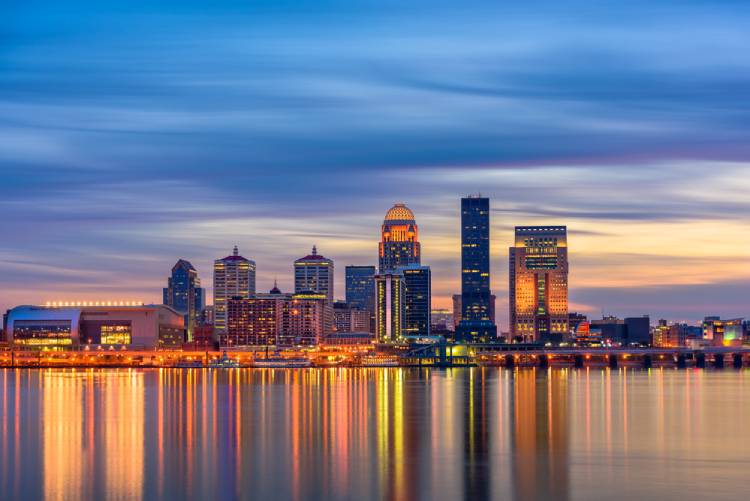 Whether you're a working professional or a single individual who's looking for a change of scene, terrain, career, or lifestyle, Louisville is an excellent city that you can move to. From a community that has affordable housing, amazing food, cocktails, and quality of life combined with a lot of the southern charm all over, Louisville is a city in Kentucky that appeals to many. The Kentucky Derby Festival is something that the Louisvillians look forward to each year. And why wouldn't they? It's a weeklong festival that's full of enthusiasm and is truly a fun fest. There's also a host of other events and festivals that are celebrated here every now and then.
If you've made up your mind about moving to Louisville, the next step would be to find a house in a good neighborhood. Here's a list of some of the best neighborhoods in Louisville for singles and young professionals that you can check out.
Best Neighborhoods In Louisville For Singles And Young Professionals
St. Matthews
St. Matthews is a very lively neighborhood with something or the other to do. You have restaurants, parks, coffee houses, bars, and playgrounds that also promote a healthy lifestyle. It's located right in the middle of the Louisville metropolitan area which makes it a convenient place to get around. St. Matthews is a safe neighborhood as the crime rates here are low. The neighborhood's property and violent crime rates are lower than the Kentucky average, making it a safe place for singles as well as families to reside within the city.
It's definitely one of those places that have a small-town feel but come with amenities offered by a metropolitan. Concerts, festivals, and some local farmers' markets are a few things that take place on a regular basis here. On weekends, holidays, or even otherwise, you can pretty much enjoy some of your time strolling in the parks or engage in any other outdoor or fun activities within the neighborhood.
Median Home Value: $319,860
Monthly Rent: $1,194
Median Household Income: $67,105
Butchertown
Butchertown is a neighborhood located about 3 miles away from Downtown Louisville. It's one place for working professionals if they want to live in an area that's going to have everything they need in one place and doesn't require moving in, out, and around. Formerly an industrial area, it's now a residential area where young professionals from across the country have been moving to. It also gives you easy access to concerts, festivals, great food, clubs, events, jobs, grocery stores, coffee shops, transportation, and much more.
Norton Healthcare, AETNA, KentuckyOne Health, Louisville Metro Government, PepsiCo, University of Kentucky, and the University of Louisville are some of the bigger employers in Butchertown. This neighborhood is known for its different styles of homes. You have family homes, condos, apartments, and even townhouses that are available here, both for rent and to buy. It may not be the most affordable neighborhood in the city but it's not the most expensive either. The prices of houses to buy and rent lie somewhere in the middle and given all the different kinds of opportunities and amenities, living in Butchertown is absolutely worth it.
Median Home Value: $345,600
Monthly Rent: $1,141
Median Household Income: $56,990
Highlands
Highlands is one of the best neighborhoods in Louisville and is located in Jefferson County. It's a dense suburb that has a large population of singles living here. The houses in this neighborhood are Dutch and Victorian styled with a mix of some modern apartments as well. Buying a house here is expensive as the real estate market is highly competitive. Renting is something that a fairly large number of residents in Highlands do. If you're the outdoorsy kind, you also have plenty of bars, restaurants, shopping centers, malls, parks, and playgrounds that you can go to. Most of these places are located very close to each other, which also makes Highlands a very walkable place to explore.
Besides, Highlands is located in such a way that it's close to Downtown Louisville. This means you have access to more amenities, provided you drive to Downtown. It also has low crime rates considering the density of clubs, bars, and nightspots that are located here. The general environment in Highlands is very quirky and fun which helps you have a balanced work and personal life in this neighborhood.
Median Home Value: $268,550
Monthly Rent: $1,430
Median Household Income: $52,073
Frankfort Avenue
This was a neighborhood that was once falling and deprecating, but in recent years, it has been upgraded, changed, and built into a far more developed neighborhood. There are commercial hubs and small businesses that have been started here by the locals. There are about 30 local registered businesses that have opened up on Frankfort Avenue in the past few years. This allows young professionals to get some job experience. Plus, you have these bars, restaurants, grocery shops, and shopping places located across 3 miles of road stretch. So, even after a long day of work, you get to enjoy a meal or some time to let loose at a bar for which you won't have to go too far.
Frankfort Avenue is a quiet neighborhood and the crime rate here is on the lower edge of the scale. Vandalism and disputes are the only kinds of crimes that take place here, but, with the help of law enforcement officials, even those have been under control. Even though this neighborhood is relatively new, there are ample amenities that you get access to. And the planning of it is such, that it's all just located at a mile's stretch. So you can get around any of the places in the neighborhood in under a few minutes.
Median Home Value: $220,100
Monthly Rent: $809
Median Household Income: $59,055
Germantown
Germantown is a neighborhood that's located just 3 miles from Downtown Louisville in the southeast region. It's a neighborhood known for its drive bars, shotgun houses, thrift stores, and an amazing lineup of restaurants. This neighborhood was initially called Frogtown due to the consistent and frequent flooding problems. But once the German immigrants started settling in, the neighborhood was renamed Germantown (no surprises there). If you look at this neighborhood today, you'll find a combination of singles, working professionals, and retired couples living in the community.
This is a diverse neighborhood and the community celebrates Oktoberfest, the annual World Championship Dainty Contest and Christmas with great festivities, joy, and fun. These are the popular ones that people from surrounding neighborhoods also come to celebrate. The houses to rent here are affordable and the ones to buy are expensive due to the rising competition in the real estate market. With so much to offer its residents, Germantown can definitely be a good choice for singles and young professionals to settle in.
Median Home Value: $227,650
Monthly Rent: $1,442
Median Household Income: $88,200
Clifton Heights
Clifton Heights is yet another neighborhood that's just two miles away from Downtown Louisville. This neighborhood is located a few feet above the Ohio River Floodplain and has the most stunning view. The pathway along the riverside gives you easy access to a bike trail and taking walks here is also very scenic. You also have the art studios and galleries, parks, and other amenities that promote art, culture, music, and an active lifestyle within the neighborhood. Some prominent places that you can visit are Waterfront Park, Louisville Champions Park, and Waterfront Botanical Gardens.
You'll find all kinds of houses at Clifton Heights ranging from comfy condos, shotgun houses, luxury homes, apartments, bungalows, and more. This is a popular neighborhood that has been gaining quite a bit of population and popularity in recent years. This has led to rising competition in the real estate market as well and the demand for houses to both buy and rent has gone up. So, if you're planning on moving here, know that renting a place might require you to adjust your budget but buying a house is going to be affordable. Clifton Heights is definitely a neighborhood that has something for everyone's needs making it a place worth considering settling down in.
Median Home Value: $137,400
Monthly Rent: $1,148
Median Household Income: $83,158
See Also: Moving To Louisiana – 2022 Cost of Living and Relocation Guide
Crescent Hill
Crescent Hill is one of the oldest neighborhoods in the city and it's well known among working professionals. It's popular among the younger generation as it has a lowkey small-town feel but with the amenities and outdoors that you'd get in a downtown neighborhood. The community of people here is very close-knit and everyone comes together to celebrate the big and small festivities. The crime rates here are also on the low with minimal violent crimes. This makes Crescent Hill a very appealing neighborhood to live in Louisville.
If you're anxious about moving to a new neighborhood, know that Crescent Hill is going to make you feel warm and welcoming along with offering the amenities of a developed urban neighborhood. You have access to grocery stores and other amenities which are just a few minutes away as Crescent Hill is planned so centrally. You also have convenient access to all kinds of outdoors here. If you're looking for a beautiful home in a neighborhood with the typical southern charm, Crescent Hill is the ideal place for you.
Median Home Value: $360,230
Monthly Rent: $1,155
Median Household Income: $88,690
Things To Look Out For Before Deciding To Move To Louisville
The cost of living in Louisville is lower than the national average. This means that you'll be paying lower for housing, utilities, and even groceries when you move here.
Louisville is known for its tornadoes and when one hits the city, it causes quite a lot of damage. So, you'll have to make sure you get insurance coverage.
Due to the presence of manufacturing factories here, the quality of air is very poor. The traffic in the city also contributes to this in abundance. On that note, the public transportation in Louisville isn't that great, so having your own car is going to be the most convenient mode of transport.
If the crime rate is something of an important marker for you, moving to Louisville might not be ideal. It's got one of the highest crime rates in the state and moving here might not be the safest for you.
Louisville has a real estate market that is quite affordable and you can buy a house at an average rate of $224,740 in this city. This rate is lower than the national average and quite affordable for housing in the country.
The quality of education is not the best in Louisville and could use some improvement. The city has great schools and universities that have so much potential but require some attention.
The deer and turkey population in Louisville is high but that's a tricky one to deal with during the hunting season. The deers cross the roads when driving and that's a risky move right there!
Summing Up
Louisville is a diverse city that offers you so much in terms of entertainment and employment opportunities. It has all kinds of neighborhoods that you can choose from depending on what you're looking for. With a combination of nightlife, restaurants, parks, active lifestyle, great jobs, good income, and upcoming business, all of these neighborhoods in Louisville have something or the other to offer you. You may very well look at them and see what suits your taste and requirements to make any final decisions about moving.
FAQs On Best Neighborhoods In Louisville For Singles And Young Professionals
Is Louisville A Good Place For Young People?
Louisville is a city that boasts a lot of job opportunities, active lifestyles, a lower cost of living, and affordable housing. For young people looking out for these things, Louisville definitely stands out as a promising place to move to. You get everything you need in one place and Louisville doesn't disappoint.
What Is The Safest Neighborhood In Louisville, KY?
Louisville is a city with higher than average crime rates. But when you look at some of its neighborhoods, you'll notice that there are many that have a crime rate lower than average and promise a safer livelihood. Crescent Hill, St. Matthews, Frankfort Avenue, and Highlands are among the safest neighborhoods in Louisville.
Where Should I Not Live In Louisville?
Park Duvalle, Hallmark, Jacobs, Shawnee, and Limerick are some of the not-so-safe neighborhoods in Louisville. These neighborhoods have a high crime rate and are not the safest ones to reside in the city.
See Also: 10 Best Coast to Coast Movers