7 Best Neighborhoods In Kansas City For Singles And Young Professionals


VanLines Inc
Secure Storage
Easy Booking Process
Fully Trained Employees
GET A QUOTE

Colonial Van Lines
Storage Services
Long-Distance Moves
Corporate Relocations
GET A QUOTE

Moving APT
Available Nationwide
Award-Winning Movers
Extensive Vetting Process
GET A QUOTE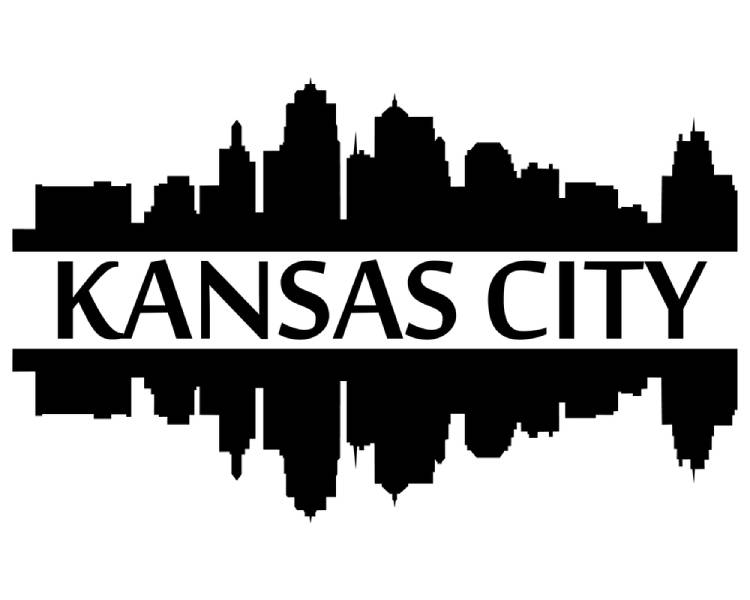 Kansas City is an interesting choice of place, especially when you are a young professional starting your professional career. The city also has located in a very interesting geographical setting where on one hand, it shares the border with Kansas state and Missouri's western edge. It has a lot to offer such as an affordable cost of living, a thriving job market, and world-class cuisine options. Not only you'll be able to live a great life at a low cost of living, but you will also have access to fresh organic produce.
Farmers' markets and barbecue restaurants are huge here. The city even has a barbecue society so be ready to enjoy the food! Overall you are in for a great vibe, nightlife, and food culture so basically, you'll have your hands full. Now finding the right neighborhood is going to play a huge role in how a city impacts you. So read on to find the best neighborhoods in Kansas City so you can live your life at the finest.
Best Neighborhoods In Kansas City For Singles and Young Professionals
1. Volker
Kansas City is big on two things, barbecues, and historical sites and you'll get the best of both in Volker. Volker is one of the most fun and vibrant neighborhood in Kansas City and is pretty popular among youngsters. It is located northwest of the Westport historic and entertainment district. It is a renter's friendly neighborhood hence the rents are affordable, the folks and friendly, and the neighborhood is pretty well made.
There are very few families with children and the majority of residents are either singles or young professionals so you'll have many folks to hang around with. The residents usually prefer to travel by their car because public transportation options aren't too great. The neighborhood overall has a great calm vibe and you'll come across great local eateries.
Median Home Value: $325,000
Monthly Rent: $895
Median Household Income: $53,266
2. Waldo
Waldo is one of the finest made neighborhoods in the whole of Kansas City, especially in terms of architecture. Waldo is also known as the entertainment district and hosts plenty of interesting events frequently, Waldo Fall Festival being one popular example of it. Named after an earlier physician, landowner, and wagon trader David Waldo, the neighborhood has always attracted young professionals interested in business and entrepreneurship. In Waldo, you'll find diverse and driven individuals hustling to make a mark in this world and we're sure you'll have a good time.
The neighborhood has a great history and is located in the south of Kansas City, Missouri. There are plenty of great dive bars, coffee shops, and restaurants in Waldo that are considered some of the bests in the entire city. The rents are comparatively higher but if you dig deep, we're sure you'll find something that fits your budget. There is a great balance of fancy large bungalows and starter homes in the neighborhood and we're sure you'll find what is best for you. The neighborhood will offer you a sparse suburban feel and there are clean parks and roads to help you reach your fitness goals.
Median Home Value: $249,474
Monthly Rent: $651
Median Household Income: $58,805
Also Read: Moving To Kansas City
3. Crossroads
Crossroads, also known as Crossroads art district. It is an artistic neighborhood which is located within Greater Downtown. The neighborhood has a population of roughly 7,500 residents and has been a host to many arts and cultural events. Crossroads screams creativity in every aspect and you'll see it oozing through its adorable boutique shops, creative heads running businesses, unique restaurants, funky studios, and art galleries. Kauffman center is also located in the neighborhood so basically, you'll be living a creatively satisfying life.
In case you don't know Kauffman center is known to host opera, ballet, and many concerts on a frequent basis so we're sure you'll have plenty of entertainment options. Due to the majority of young and creative residents, there are plenty of BBQ joints, funky bars, hip coffee places, and small local businesses. The rents aren't too bad either and the neighborhood is pretty safe so overall a great place to live for singles.
Median Home Value: $391,379
Monthly Rent: $1,275
Median Household Income: $57,000
4. Greater Downtown
Greater Downtown is a popular neighborhood in Kansas City with a large population of almost 29,000 residents. Downtown is one of the most happening places if the city and the neighborhood are located in Jackson County. The neighborhood is pretty popular among young professionals and singles because it is surrounded by the hotspots of the city, be it restaurants, bars, or outdoor places. You'll get an urban feel if you decide to live here and renting is pretty popular because of the majority of young residents.
The rents are affordable and the homes are adorable so don't worry, you'll have plenty of space to grow. Just be warned that the crime rate is pretty high in the neighborhood because of its bustling vibe and it can be dangerous to roam alone in dark. Moving past the scary bit, Greater Downtown is pretty great when it comes to diversity so you'll get the exposure.
Median Home Value: $191,504
Monthly Rent: $1140
Median Household Income: $48,341
5. River Market
Located in Downtown Kansas City's urban village, River Market is a pretty popular neighborhood in the city. It is a diverse area that is lived by tourists and is a great place to live. River Market is home to the stunning Riverfront Heritage Trail, so you'll be surrounded by nature at its finest. The best part about living in River Market is that it is pretty close to Downtown and is so host to the farmer's market that happens frequently. You'll never run out of choices when it comes to dining out.
River Market stands out because of its distinct dining scene where you'll find a range of restaurants. Surprisingly, the public transportation options aren't too bad in the neighborhood either because there are 4 different bus lines and the streetcar within a block of each other, so getting around will be a breeze. Though it can be a bit difficult to find a parking spot in the neighborhood. But on the bright side, you'll rarely need your car because everything is located within walking distance. The neighborhood has a year-round festive vibe to keep your spirits high as well.
Median Home Value: $220,000
Monthly Rent: $1472
Median Household Income: $48,343
6. Martin City
Martin city is a historically rich and financially affordable neighborhood to be. located in Jackson County, you'll get the suburban feel if you decide to live in this neighborhood. It is preferred by many young professionals because of its big parks, beautiful surroundings, and accessibility to everything fun and happening. The majority of the fellow residents own their homes but the place is pretty friendly to renters as well.
It's a small neighborhood so if you want a calmer area, this certainly will be perfect for you. You will be able to explore local craft beers, bakeries, and pizzerias in the neighborhood. Overall the neighborhood has a peaceful quaint vibe with friendly folks, so we are sure you will like it there. The neighborhood is also pretty safe so you can be relaxed while exploring.
Median Home Value: $399,000
Monthly Rent: $965
Median Household Income: $68,541
7. Central Hyde Park
Central Hyde Park is a popular neighborhood with an excellent livability score. The neighborhood is known for its history which is still reflected through its gorgeous architecture. It is located in the midtown of Kansas City and is in close proximity to Downtown and Country Club Plaza. If you think because of its historical significance and stunning location, the rents and cost of living would be sky-high, we've got good news for you that it isn't. The neighborhood is not only diverse in terms of its residents but the diversity is also there in its home options.
You will not only find expensive historical houses but also affordable apartments, townhouses, and even condos. So, trust us, it'll be pretty rent-friendly and affordable. The other biggest perk of residing here is Hyde Park. It is one of the biggest parks located in the neighborhood where you can engage yourself in fun healthy activities like playing tennis or doing your regular exercise and jogging. Along with the popular malls and international brand stores, the neighborhood also has stellar local stores like Hanover Place, Old Westport, and Southmoreland, so you'll never run out of things to do here..
Median Home Value: $467,500
Monthly Rent: $891
Median Household Income: $39,786
Things To Look Out For Before Deciding to Move To Kansas City
The crime rate in Kansas City is pretty high so we will advise you to stay safe and ignore the dangerous neighborhoods.
The public transportation system in the entire state isn't the greatest which is true in the case of Kansas city too. You will most probably need to get a car for yourself to help you get around the town.
The public schools arent the best in the city so make sure you begin your research for one well in advance.
The weather in Kansas can be pretty unpredictable and extreme so be prepared to upgrade your wardrobe to adapt to all the seasons.
The tax rate is high in Kansas City. In fact, you'll be surprised to know that Kansas ranks as the 14th highest state in the USA when it comes to taxes.
Tornados are pretty frequent in Kansas city.
Summing Up
Kansas City is a great place to live and it offers you the right blend of culture, history, hip, and fun activities. We have tried to incorporate everything you should know before deciding to move to Kansas City. Finding the right neighborhood in any city is an important step and we are sure our list will save our time and help you find the right place.
FAQs On Best Neighborhoods In Kansas City For Singles and Young Professionals
Where Do Singles Meet In Kansas City?
There are many neighborhoods in Kansas City where the majority of singles and the young population lives so they mingle there. Other than those neighborhoods, Downtown is a pretty popular area with various bars and restaurants where singles can meet each other. Kansas City is known for its wineries and craft beer so you can also hang out at places like Cooper's Hawk Winery & Restaurant, Green Lady Lounge, etc.
What Is The Best Suburb Of Kansas City?
The answer can be very subjective because your definition of best can completely vary from another. Still, based on data and facts like safety, affordability, and livability, Olathe, Gladstone and Leawood can definitely be considered some of the best suburbs of Kansas City.
Is Kansas City Good For Young Professionals?
Kansas City is a great choice for young professionals. The job market is flourishing in the city and you will find a diverse population so honestly, the sky is the limit. The city is pretty vibrant and safe and the rents are affordable. You will encounter wonderful culture and exciting nightlife to keep you entertained when you're not at work. Basically, a complete package in terms of what a young professional can possibly be looking for.
See Also: Interstate Movers