7 Best Neighborhoods In Fresno CA For Singles and Young Professionals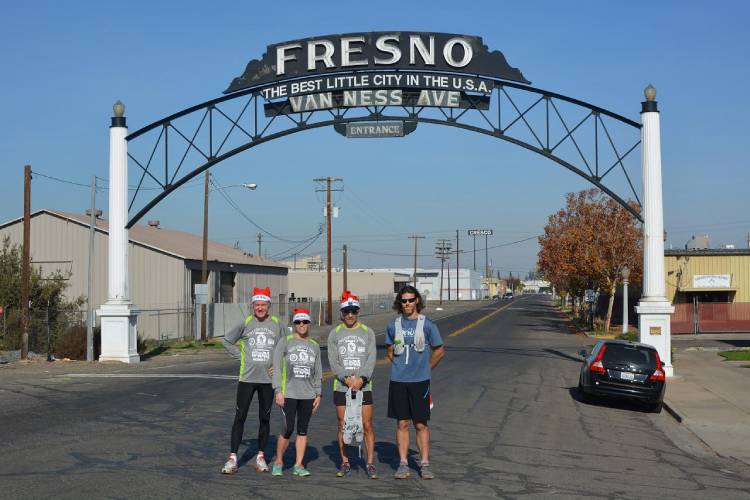 The city of Fresno is located in the Golden State, which, in itself is the biggest pro of living here. Located in the San Joaquin Valley, Fresno differs a lot from the usual upbeat popular Californian cities. Unlike the ever-crowded and commercialized Los Angeles, Fresno is a calmer city with its roots attached to slow and less demanding country life.
It certainly makes a great place to live for the ones who want to live in the Golden State but not deal with the sky-high cost of living or overpopulated roads. It is a naturally gorgeous city and also one of the cheapest places to live in California, so a true win-win.
If you're a single or young professional who is just starting to settle, Fresno is a wise choice. But some neighborhoods are certainly best to avoid and some are favorites among millennials. Here are what we suggest to be some of the best neighborhoods for young professionals and singles.
Best Neighborhoods In Fresno CA For Singles And Young Professionals
Hoover
Located in close proximity to Fresno State University, Hoover is one of the most preferred neighborhoods to live by students and young professionals alike. It is a peaceful neighborhood with plenty of things to keep you occupied. There are plenty of restaurants and cafes in the neighborhood serving delicious meals and the rents are also pretty affordable. From grocery stores to a shopping center, from gyms to bustling bars, the neighborhood has it all. If you prefer walking, you're in luck because Hoover has sidewalks and a great walkability score.
You will find many yard sales happening year-round so you can get great stuff without burdening yourself a lot. If you are a pet lover, trust us you'll be in heaven because the neighborhood is pet friendly and it will soon be a mundane thing to come across adorable fur babies. In terms of commute, most residents depend on a four-wheeler. If you decide to stay in Hoover, you will find a great sense of community and acceptance with multiple interesting events happening year-round celebrating various cultures and festivities.
Median Home Value: $404,918
Monthly Rent: $1,329
Median Household Income: $46,256
Woodward Park
Named after the largest park in the city, Woodward Park is located right next to The San Joaquin River. It is a wonderful neighborhood to live in, especially for youngsters and singles. The vibes, greenery, and the 300-acres of Woodward park with over 5-acres of walking trails make it a wholesome place to start building a life. The affordability and accessibility remain absolutely crucial if you're a young professional and Woodward park has both and everything else you can possibly need. You will find many folks cycling around the park and homes are well equipped and affordable to rent.
The cost of living in Woodward park is also lower in the neighborhood so you can live a quality life without worrying to spend too much. The household income is also high in the neighborhood with great outdoor activities and dining options. The neighborhood also has a great walkability score and less traffic so you will basically be getting the countryside feel and modern amenities. Nightlife in the neighborhood is pretty happening with great bars and restaurants to keep your weekends occupied. The neighborhood is also pretty safe with crime rates being 18% lower than the US average (as per AreaVibes). All in all, you can't skip checking this neighborhood if you're moving to Fresno.
Median Home Value: $515,000
Monthly Rent: $1582
Median Household Income: $75,973
Bullard
Bullard is a great neighborhood that is preferred by individuals and families alike. Home to Bullard High school, you will find many young families in the neighborhood. Rents are affordable and houses are spacious in the neighborhood where you'll also get a strong sense of community. Though the cost of living is 7 percent higher in Bullard as compared to the city's average, it still is pretty affordable if you compare it to other cities in California.
Safety is a crucial aspect for everyone and you can be at ease in Bullard because not only it is a safe neighborhood, but the crime rate is also 18% lower than the Fresno average. Living in Bullard will definitely suit you well because you will encounter a blend of working professionals and settled families. The best part about Bullard is that it has an excellent livability score and amenities along with beautiful surroundings and plenty of entertainment options.
Median Home Value: $213,274
Monthly Rent: $1,520
Median Household Income: $67,670
Tower District
Named after the neon-lit Tower Theatre, Tower District is undoubtedly the most popular and happening neighborhood to live in Fresno. With the greatest restaurants and vibrant nightlife scene, it's a hub for youngsters and tourists alike. Other than being the literal life of Fresno's party and historical scene, Tower District is also one wonderful place to live, especially for young professionals and singles. Let's be honest, it has everything a young professional can need.
A happening life and affordability make it a perfect place to start your life and you'll never run out of options to eat and explore. The neighborhood is also pretty diverse and gorgeously built so if you're charmed by aesthetics, you'll have a gala time living here. The streets are not only great for walking but are filled with wonderful graffiti art so great material for inspiration if there's a creative inside you. Business people, executives, and working professionals often hang around here so whether a job possibility or casual networking, Tower District will be a great place to begin your journey.
Median Home Value: $299,000
Monthly Rent: $1,300
Median Household Income: $45,105
Downtown
Fresno's Downton remains one of the central attractions of the city for all the entertainment options it offers. It is a lively area that is in close proximity to Courthouse Park. The iconic shopping center Fulton Street is also home to various jewelry and fashion stores so basically making it a shopaholic's heaven. It perfectly makes sense for singles and young professionals to consider this neighborhood. Mainly because you will be surrounded by various young professionals but you will also be staying at the business hub of the city.
Downtown also has big chain restaurants, plenty of entertainment options, and local dining options, and guess what? Everything is located within walking distance. So you'll have plenty of options to go let off the steam after an exhaustive day. You'll find some of the most breathtaking houses in this neighborhood and who knows? You get to live in one of them or maybe own one in the near future if you wish to. From good parks to excellent livability and not too crazy rents, Downtown will be a perfect fit to experience living in Fresno
Median Home Value: $147000
Monthly Rent: $1291
Median Household Income: $29,978
Fig Garden Loop
Located just 6 miles northwest of downtown Fresno, Fig Garden Loop is one of the most popular and preferred neighborhoods in Fresno. The neighborhood is built around Fig Garden so you'll get the slice of fresh air and nature you so deserve. With long trees and slow developments, this neighborhood is unlike any mainstream California neighborhood. If you're into neighborhoods with lots of greenery, this will be a paradise for you. It is pretty much rooted in the old charm as well. In terms of housing, you'll find the homes to be an amalgamation of revival period abodes and even ranches.
The sense of community is also pretty strong in this neighborhood and you'll mostly find young professionals and new families jogging their way through life. If you decide to stay here, prepare yourself for frequent 'walk only nights' and lively Christmas celebrations during the festive season.
Median Home Value: $475,887
Monthly Rent: $1,524
Median Household Income: $87,579
The Bluffs
The Bluffs is a great neighborhood to live in, especially if you are starting out with your career. The neighborhood's population is majorly made up of young professionals and even families are mostly young, without children. If you decide to live in The Bluffs, you will be surrounded by neighbors who will be intellectuals and executives. If you are a young professional, we are sure diversity and exposure are really important for you and you will get exactly that in The Bluffs. It is an extremely diverse neighborhood where you will walk into people from different cultural backgrounds.
The neighborhood is also linguistically diverse with folks speaking English, Spanish, Polish, and even Arabic. The Bluffs has a great walkability score and many homeowners have their own private vehicles. If you are starting out and do not want to get a car, carpooling is also pretty popular among the residents. If you decide to get a place in The Bluffs, you will get peace and quiet along with the fun and nightlife. The neighborhood will present you with the perfect balance of both worlds where you can have quiet evening walks around the neighborhoods and great nightlife in the wide range of restaurants and bars.
Median Home Value: $653,987
Monthly Rent: $1582
Median Household Income: $33,467
Also read: 15 Cheap States to Move To: The Lowest Cost of Living States in the US
Things To Look Out For Before Deciding to Move To Fresno CA
We are sure you must have heard of the pleasant California weather but be aware of Fresno heat. The summers in Fresno are not as pleasant as you would imagine them to be and can be occasionally pretty harsh.
The air pollution can be intense in Fresno, just like many Californian cities.
The entertainment options in the city are not as diverse as compared to some popular California cities.
The traffic can get pretty bad around the evening.
The fog in the city can be pretty blinding.
The city isn't as huge as other Californian big cities and a good sum of people living here work in jobs tied to the agricultural sector.
Summing Up
Being a young professional/single is an exciting yet intimidating time where you get to learn and grow the most. You have a limited budget, and selective responsibilities but a whole lot of possibilities. Finding the right place certainly becomes an important decision in this phase. Fresno is a great pick where you can enjoy the Californian lifestyle at your own pace. We are certain that in our list of best neighborhoods in Fresno you have found the right neighborhood to live in. We hope the neighborhood you pick opens new opportunities and new connections for you to explore.
FAQs On Best Neighborhoods In Fresno CA For Singles and Young Professionals
What Is The Safest Area In Fresno?
Fresno is a pretty safe city as compared to the crime rate of the state of California. There are plenty of safe and affordable neighborhoods in the city but Woodland Park is the safest among them all. The crime rate of this neighborhood is estimated at 3,408 crimes per 100,000 people which is pretty low as compared to the state or national average.
Is Fresno Safe From Earthquakes?
Fresno is not as prone to earthquakes as compared to many other American cities. It is one great aspect of the Californian climate that though there is some occasional shaking, there is nothing ever too serious.
Is Fresno A Good Place To Invest?
Fresno is great for many things and if you are looking to invest, it is a wonderful choice in that regard as well. It is especially great in terms of real estate. As per the report from NeighborhoodScout, the real estate market has hiked over 126.79 percent over the last ten years with an astounding annual rate of 8.53 percent.
See Also: Top Cheap Movers in the US